Finally, Steam's Big Picture Mode Has Been Revamped
Steam's Big Picture Mode has gotten an update inspired by the Steam Deck UI.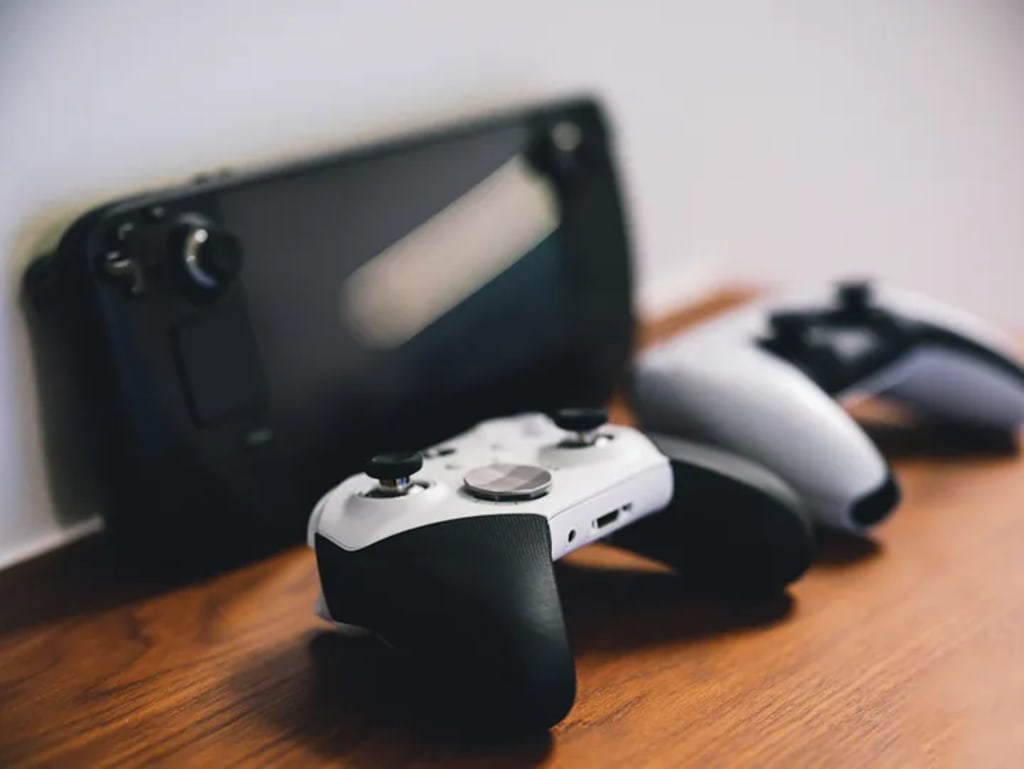 Photo by Komarov Egor 🇺🇦 on Unsplash
What is Steam Big Picture Mode?
Steam Big Picture Mode is a user interface mode for the Steam digital distribution platform, which is designed to be used on large-screen displays and TV screens with a controller.
The mode provides a more console-like experience, making it easier to navigate and play games on a large screen with a controller.
It includes features such as a home screen with easy access to recently played games, a universal search function, an optimized UI for controller users, a new overlay for quick access to achievements and guides, and more.
The goal of Big Picture Mode is to provide a more immersive gaming experience for players on a big-screen TV without the need for a separate gaming console.
What's this new change?
Steam's Big Picture Mode was first introduced in 2012 for players who wanted to connect their PC to a large-screen TV and play with a controller, it has finally undergone a major update, thanks to the sleek user interface of Steam Deck.
The new Big Picture UI is now available after being in open beta testing for four months as part of the latest client update.
What's new with this update?
The new UI has a sleek home screen, giving players easy access to their recently played games, as well as updates on the other games in their library.
The old UI's rigid separation between Library, Store, and Community categories has been replaced with a universal search function that covers all of Steam.
The UI has also been optimized to provide a better experience for controller users, drawing on the UI of Valve's popular Steam Deck handheld gaming PC.
The update features a new overlay to quickly access achievements and guides, as well as a new system menu and quick access menu. These changes make the user experience more intuitive and user-friendly, particularly for controller users.
For a full list of updates to the Big Picture Mode, you can refer to the patch notes in the client update. To enter the Big Picture Mode, simply press the icon in the top right of the Steam client next to your username.
Why is this update important for Steam users?
The overhaul of Big Picture Mode is a welcomed change for Steam users who enjoy playing their favorite games on a larger screen with a controller.
The new UI provides a more streamlined and modern look, making it easier for users to navigate and find what they want.
The universal search function is a beneficial addition, allowing users to search for games, achievements, and other information across the entire platform, rather than navigating between different categories.
Additionally, optimizing the UI for controller users is a significant improvement, making it easier for players to access the features they need while playing with a controller.
The new overlay and quick access menu allow users to quickly check their achievements and guides without navigating away from their game.
Final Words and Takeaways
The overhaul of Big Picture Mode represents a significant step forward for Steam, providing users with a more modern and user-friendly experience.
Whether you're a casual gamer or a hardcore player, the new UI will make your Steam experience more enjoyable and efficient.
So, why not give it a try today and see for yourself?
If you enjoy my posts and would like to stay updated on the latest gaming-related news, technology advancements, design trends, and social media insights, I invite you to follow my profile.
I will continue to share my thoughts and insights on a wide range of topics in the world of entertainment and technology.
With that being said, thank you for reading my post, and have a good one.
The original version of this story was published on another platform.
About the Author
I write articles in my field covering gaming, filmmaking, media, technology, and design. You can subscribe to my account to get notifications when I post on Medium and Vocal Media. I support Illumination Integrated Publications as an editor and moderate the Slack Workspace, where you can share your Vocal Stories with thousands of members free of charge. I own and manage two publications, one for gaming and one for YouTube. You may join via my referral link if you are new to Medium. You can also join Vocal Media to share your inspiring stories. I look forward to reading your posts on both platforms.
About the Creator
I specialise in Media, Design, and Filmmaking. I support Illumination Integrated Publications on Medium as an editor and YouTube coordinator. https://www.youtube.com/watch?v=F9DhuGQYbpI& I also own two publications for Gaming and Podcasts.
Reader insights
Be the first to share your insights about this piece.
Add your insights