Everything You Should Know About Ludo King Game Development
Ludo Game App Development Like Ludo King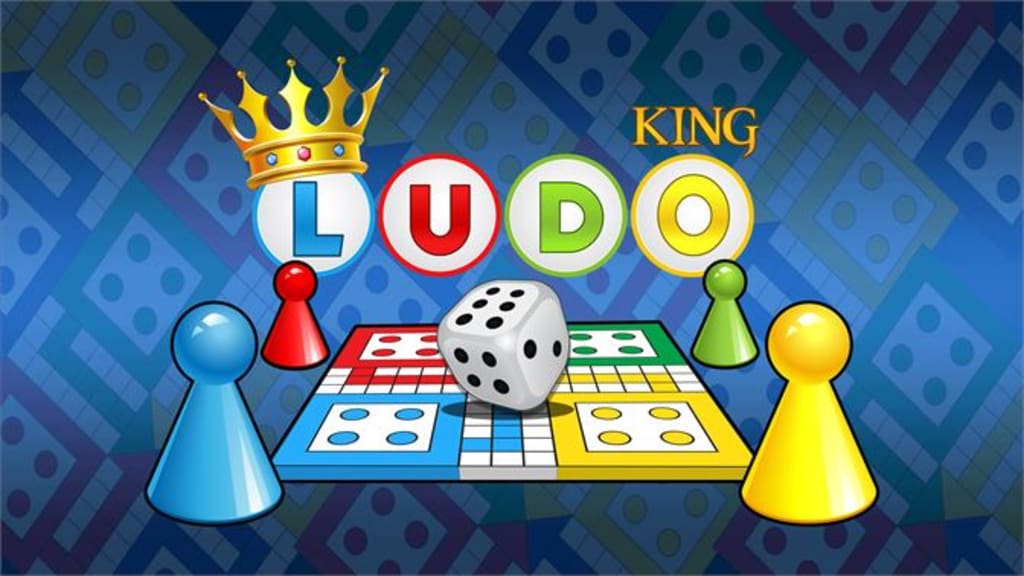 One of the most well-known mobile Ludo gaming apps, Ludo King, catalyzed everything. Before anyone could have predicted it, the concept of Ludo King envisioned the potential of casual gaming. $20 million was made during the pandemic. It was the first game app in India to receive over 500 million downloads, and during Covid-19, it set a new download record.
30% of the company's annual revenue comes from in-app purchases, and 70% comes from advertising. Although 30% may seem a little lower to some people, many businesses worked hard to reach it, making it an exceptional accomplishment. According to rumours, the corporation will reach $100 million in in-app transactions by 2022. With 14 different language options, the game is played in 30 different nations.
Ludo King and other board game-related trends
The world of digital gaming includes a variety of board games. People's pure nostalgia is what has made these games so popular. These board games are some of the most popular ones that families play nowadays but have become outdated due to modern living. It seems sensible to transfer the same sense of community and family time to mobile devices. Online, on mobile, on desktop, and a variety of other platforms are all viable options for playing board games. The engagement factors that can evoke the same feelings that individuals had earlier when playing with their family and friends in person must be included when creating a board game application.
How can a game like Ludo King be created?
When planning and creating a Ludo King-like application, there are several things to consider. The following steps will help you understand:
Ludo game app design:
For the application to be as similar to the actual board game as possible, you must take into account the parameters described above. This will assist you in creating an application with a user-friendly design, interface, theme, and concept that successfully engages your users. Don't oversimplify the idea; only incorporate improvements that enhance the game's atmosphere.
Other crucial components like music, graphics, navigation, and sound effects should all be impressive and simple.
You may enhance the game experience on your application by doing this. Most importantly, don't skimp on the game's quality. Employ a Ludo game development firm with expertise and experience so that they can technically make things happen for you.
The number of platforms:
One of the most serious decisions you must make is this. Additionally, it would determine the kind of Ludo King developer you would employ for a specific platform.
You must comprehensively understand your user base because different platforms use various types of technologies. That would assist you in locating platforms that would guarantee minimal investment, resource waste, and maximum ROI. Additionally, your investment would increase the more platforms you select.
Application size number:
The capabilities, features, gameplay quality, and other elements that you would need to incorporate to enhance the players' gaming experience would depend on the size of the program. If you choose to include themes, multiplayer games, and other elements, you should also be prepared to commit money.
Ludo game app testing:
Not only do you need a talented Ludo game developer, but you also need a game tester that will thoroughly test programs to find faults and interruptions in gameplay. This is a routine operation, so having a tester on hand can help you keep your software free of bugs and guarantee that customers will always be able to play. To improve the game's overall experience, developers must learn from the testing crew.
Some features of the Ludo game mobile app are discussed below:
User-friendly interface: A user shouldn't have any trouble comprehending how the game program works. Make sure the learning curve isn't too steep as well. Focus on immersive experience and utilization of cutting-edge components to adhere to UI standards Additionally, designers should make sure that engaging interfaces, 3D imagery, and high-definition graphics will naturally increase retention.
Cross-functionality: You may be creating applications for many operating systems given the popularity of gaming applications across all platforms. Choosing a native gaming application may result in higher development costs. Thus, the cost of developing cross-platform apps would be drastically reduced.
Single or multiplayer: Users can play with their friends and family thanks to the single and multiplayer options available to gamers. For every kind of board game, this is crucial. As a result, the feeling associated with the games is preserved and more meaningful connections can be made. Additionally, single-player gaming would give users the chance to play games whenever they're bored or just want to kill time.
Multi-language support: The game Ludo is well-known and is played all around the world. As a result, you must include support for many languages. Allowing gamers to onboard in their local tongue will greatly enhance their experience with your software.
Conclusion:
As you have discovered how to create a Ludo King-like app? In light of this, work a little harder and design a Ludo King-style gaming application with all the characteristics mentioned above; our team of specialists is here to assist you in turning your dream into reality. When developing a board game application, our team of master game application engineers is there to assist you at any moment.
Reader insights
Be the first to share your insights about this piece.
Add your insights