eSport Payouts Are Almost as Expensive (And Worthwhile) As Other Sports
Playing video games professionally can make you money like being a professional athlete. And in fact professional gaming is also known as eSports, which is attracting attention all over the world.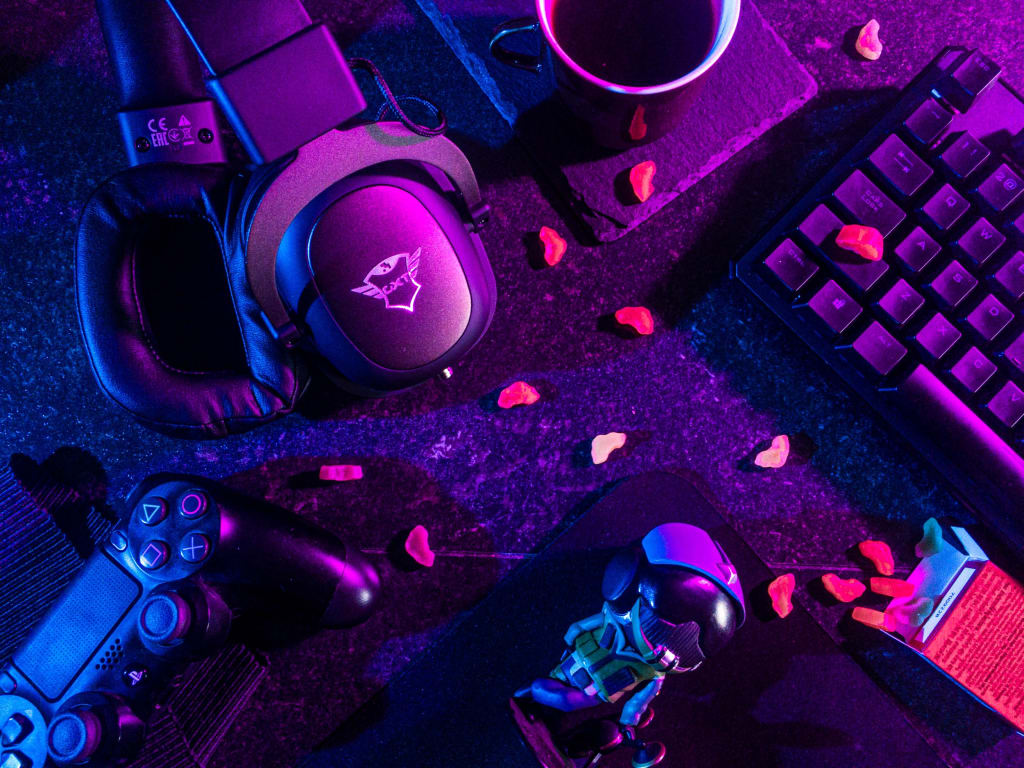 Photo by Lucie Liz from Pexels
Professional gaming also known as eSports, has become more and more popular over the years as technology innovates graphics, digital capabilities, and opens the door for more interactive gameplay.
What Are eSports?
Also known as competitive professional gaming, eSports can look like traditional sporting leagues like the NBA or NFL. Competitions are held between individuals, groups, or even full teams. Over the last decade, there has been an extreme rise in popularity in terms of viewership of eSports - numbers which rival the audience who streams athletic contests like football games, March Madness, and more. To take that a step further, the viewership of eSports has grown so exponentially that it's caught the attention of both major sponsors and people who would like to organize a league of team franchises.
How do you participate?
From watching Youtube channels focused on the creator's favorite games and their gameplay to actually attending in-person competitions, there are a ton of different ways to get involved with eSports. Your type of game preference doesn't particularly matter, either. There are tons of different kinds of competitions and teams that focus on different games, so it's safe to say there's no lake of variety.
Of course, there are a handful of ways you can boost your own gaming and take it to the next level if you're interested in competing in an event.
It's really important to focus on one game. Choose your game and dedicate your gameplay to that one saga or franchise.
Pick your platform. Whether it's the PC, latest version of playstation, XBOX One, or something else, pick a platform to utilize and stick with it.
Watch others play. Choose a handful of live streams to watch, find some Youtubers you like, and study how they play or their tactics. This is part of training.
Make some friends within your platform. Having a crew to play with will be motivating.
Join a league!
Participate in online competitions where you can grow your online presence.
Other than these steps to participate in eSports, there are also different roles you can take if you're joining in on the fun. Players aren't the only role. You could be:
An agent
A sponsor
A host of competitions
A marketing specialist
A social media manager
Esport leagues are even popping up at the intercollegiate level across the world.
Intercollegiate eSports in the US
More than 50 United States based colleges offer intercollegiate eSports. Some of the most popular games collegiate eSport players have been competing in include League of Legends, Overwatch, Rocket League, and a whole host of others.
As of 2019, there are more than 340 colleges and universities intercollegiate eSports teams.
eSport Competitions
At the professional level, there are a whole host of competitions esport players can attend, stream, or participate in. There is a lot of training and intense preparation prior to these competitions, which is to say that even the International Olympic Committee agreed eSports could be classified as a sporting activity based on the level of commitment of the players.
You can see all of the different tournaments for eSports listed out here. From India to Japan, the United States to Brazil, there are high profile eSport competitions all over the world.
If you're in it for the prize money, maybe you're more interested to know what games rake in the big bucks. The game that brings in the most money in 2020 is Counterstrike, having raked up over $91 million in prizes since 2013.
Which eSport game would you focus on to try and make it to the top?