Dr. Doom Enters the Contest
Reed Richards & Victor Von Doom Join Contest of Champions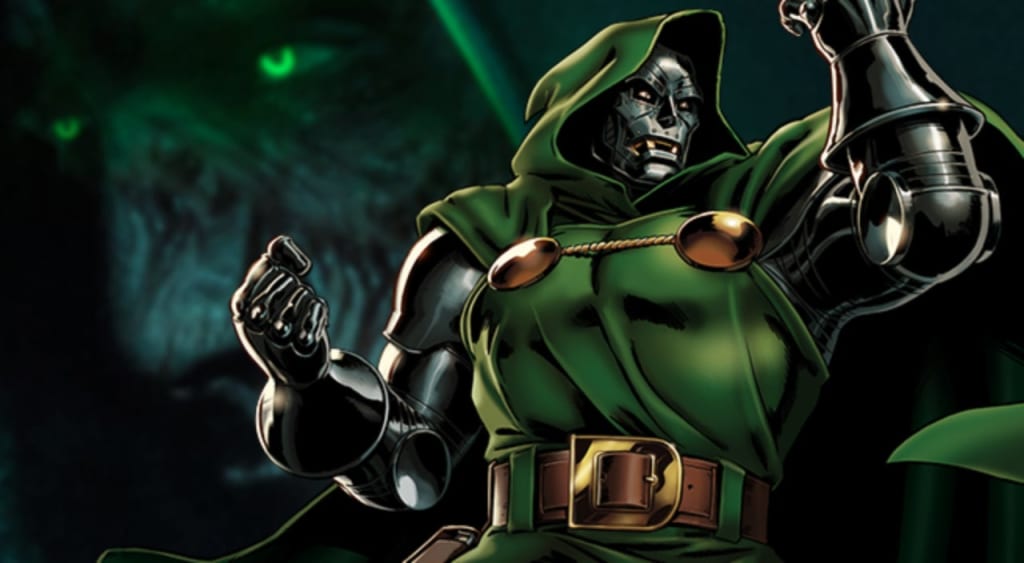 One of the Greatest Villains in Marvel Comics
In today's day and age, mobile phone games have evolved to be far more complex than classics like Angry Birds and Candy Crush. If you consider yourself to be a massive Marvel fan, like myself, then Contest of Champions is certainly the game for you. Collect your favorite Marvel heroes, with well over 150 characters to choose from. Now, with this month's most recent update, the game just added two of the most iconic characters in Marvel Comics: Victor Von Doom and Reed Richards. The addition of these two characters completes the ultimate super hero family.
Contest of Champions was released back in 2014. In the five years since its debut, the game has added an abundance of different characters villains and heroes alike. The mobile fighting game has blown up far more than anyone would have ever expected. With over a million players, MCOC rakes in an estimated 130 thousand dollars every single day. According to statements made by the developers at Kabam, they don't plan on slowing down any time soon.
Although, what makes this game different from others like it? Well for starters... unlike similar marvel games such as Future Fight and Strike Force, Marvel Contest of Champions knows exactly what it wants to be. Which is a fighting game made exclusively for mobile phones. There are six different classes every character falls under; tech, skill, cosmic, mystic, science, and mutant. However, each character has their own unique fighting style, along with their own unique skill sets and special moves. They are also available to collect throughout several different tiers, from two to six stars. And as expected, the higher the amount of stars, the stronger the character can become. So even if you unlock a three star Carnage, you might not be satisfied until you pull a five or six star Carnage.
Additionally, with each new character introduced each month, a special side story is released with them. That means aside from the main story mode, an additional event quest is released every month. When you include training missions, dungeons, versus mode, and the alliance events (which we will go over momentarily) there is always something for players to spend their time trying to accomplish.
Want to get your friends in on the action? You can have them join your Alliance and compete for exclusive awards. Contest of Champions has alliance wars, where every alliance competes against one another in order to determine who is the best every season. Last season my alliance, The Losers Club, placed within the top thousand and I assure you that was no easy task. It isn't all player vs. player either, alliance quests are also available to give newer teams a chance to get coordinated and build some team chemistry.
Now, with the addition of Dr. Doom and Mr. Fantastic (two characters that the community has been literally begging for) Kabam is proving to its players that there is still an insurmountable number of directions they can go with the game. Half a decade in and they just now completed the inclusion of Marvels first family. The Thing was the first to debut at the beginning of the year, then in three month intervals both Human Torch and Invisible Woman followed right behind him. Now in less than 24 hours, the Fantastic Four will be complete and fans will have an amazing time experimenting on the different synergies that will come with them.
If you consider yourself a Marvel fan and have yet to try Marvel Contest of Champions, I would personally recommend giving it a go. Special events and characters released along side every Marvel movie make even casual MCU fans want to dip their fingers into the contest. Although, despite the large roster of characters the game already has, there is still an even greater amount they have yet to release. It makes one wonder how good this game would be had it been released on consoles like Xbox and Playstation. You could make the argument that it would make quite the impact if it ever does happen to be released as a full blown video game. Either way, Contest of Champions is available for download on both Android and IOS. So give it a go, build your team, and see if you have what it takes to become the number one champion.
mobile
Born on 09-07-95 in Miami, Florida.
Are you a fan of my work?
Follow me on Instagram @Carlos_War @Carlos_thewriter, message me for requests or

DM
Writers & Readers need to stick together, if you enjoy my work, please subscribe 😎🧐🤔🤑👽
Receive stories by Carlos Guerra in

your feed