Download for Free, Pay in App
The 'Final Fantasy XV'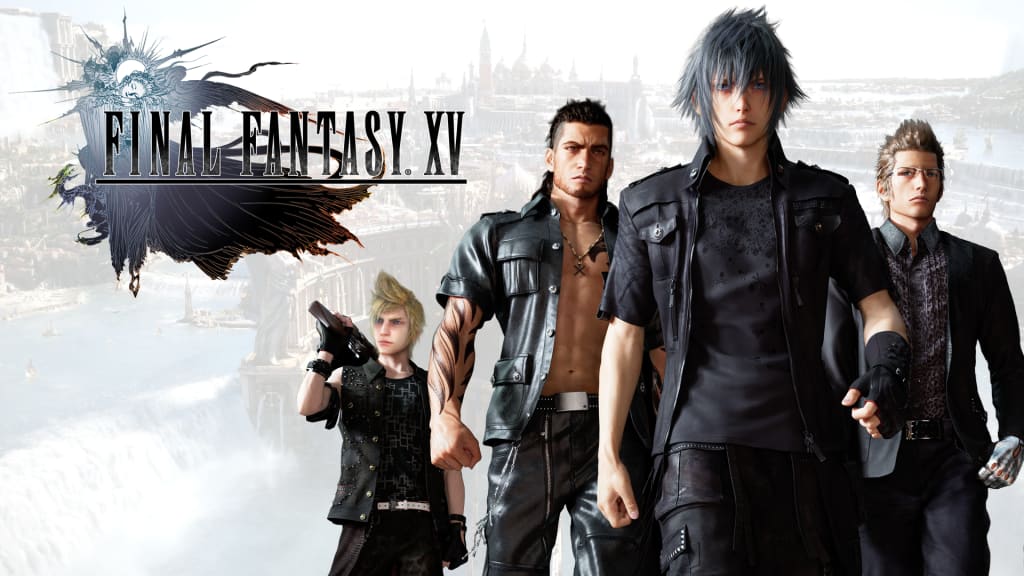 The Nerd Mag
'Final Fantasy XV:' Pay to play or new age drug?
It's two in the morning and I can't sleep. Mind you, it's not that I don't want to. My eyes keep closing and the hand holding my phone keeps dropping as my head bobs forward. "What if someone attacks though? I don't have a shield left."
It's been less than a month since I downloaded Final Fantasy XV on my phone through another app's adverts. I thought, just get your citadel to level ten and get out of this game. I got to level ten and the app did not give me the points promised so I deleted it. Why didn't I delete the game? I probably should have.
As a teenager, I played games but I was not sure how much I enjoyed them or whether I simply did because of brothers and cousins. As a young adult, I found that I enjoyed racing games, Need for Speed being a favourite. Once I had beat the game, interest would wane. You can't beat FF-XV.
Now, I am more mature. I have children of my own and my life is filled with cartoons, nursery rhymes and gimmicky songs. Then you throw in a dash of university, a partner, a job and a life, games don't seem to have any place to fit in. This one did not fit in. It seems to have taken over. I told myself I was not addicted and maybe I am not addicted to the game but I love winning.
I get on the phone and began an empire, hunted some monsters, trained some troops and then kicked some butts. Nothing heavy. Then I found a guild full of the most remarkable people and that was it. I spent as much time playing as I did chatting. United through a game, people from all over: parents, students and soldiers, it made my world seem smaller and I felt like I had a whole new family.
It got intense at times but it was worth it.
Then, I gave in to the flashing pop ups and bought my first pack. It was just $5. They had said there would be in app purchases and I had resisted before but finally gave in. Here's what you don't know beforehand. The game is run like any high class club. You enter at a low level but have to keep paying to rise and the costs keep rising with each level. Once I had paid $5, I kept searching for more deals like that but there were none. The next available packs are $20.
I told myself, "There's no way I am paying that amount for a game," but I did because after a while I could not get anything done, not even the events. It is set in such a way that "pay to play" is the only way to progress. You may complete some events to earn gold but you never get the higher tier prizes if you do not spend.
So here I was, having spent another time on the game when suddenly another guild destroyed mine. I was ready to fight back when I realized they had purchased pack after pack and the only way to do anything was to upgrade my empire and my troops. Well, it was not going to be possible without paying "real money for fake gold." So I bought another pack and it would be my last. One hundred dollars, and every pack available after that is at the same price.
It reminds me of a film starring Jean Claude Van Damme, where returning vets who were homeless were picked up on the streets and made to run through the city while the rich men paid to hunt them down. In FF-XV the rich do not pay to play, they pay to win. Some have spent thousands to do just that.
Yet…
There are those who have simply spent hundreds or less and feel guilty about it. It is sad that victory comes at a $100 a pop. I think my major issue with the game is not that it is expensive; it's not even that it is pay to play. It's the fact that it is pay to win.
I spoke to my guild about it some time ago and the general agreement is that most would not mind spending if there were more packs available between the 5-20 bracket. Sadly, there isn't and events and wars can't be won without the paying the price.
Do I think that this is going to stop people from playing? No. You get a high from winning that makes you keep coming. Anyone wishing to get out would probably have to do so in the early stages of the game. I suppose I am old fashioned. I like the idea of everyone paying the same price for the game and may the best player win. Maybe, I would not have bought FF-XV for $125 in the shop but I think it is worth the price. Worth thousands though, um no, not to me
It may seem that I hate the game but it is quite the opposite. I love it. It has revealed quite a lot to me. For example, given the anonymity, men freely speak about mental health issues and the impact it has had on their lives. It also serves as a way to communicate with people of different languages through it's not-too-perfect translations in realm and guild chat.
However, to have an account, you need only be 13 and over. This is quite an expensive game to market at children when all one needs is to have a card connected to a Google play account to pay.
It is my conclusion that 'Final Fantasy' has pulled out all the guns on this one and created a great money pot. It's a shame though that only a few can enjoy the true thrill of what is possibly a great game. The reviews on Google play have repeatedly addressed the pay to play feel of the game and while I feel that the marketing does create some lovely banners and pop ups alongside events to separate you from your money, it may be wise to take another look at making sure all groups can enjoy this game.