Cool Maxis Match Furniture & Clutter CC for the Sims 4
Get whatchya need, not what you want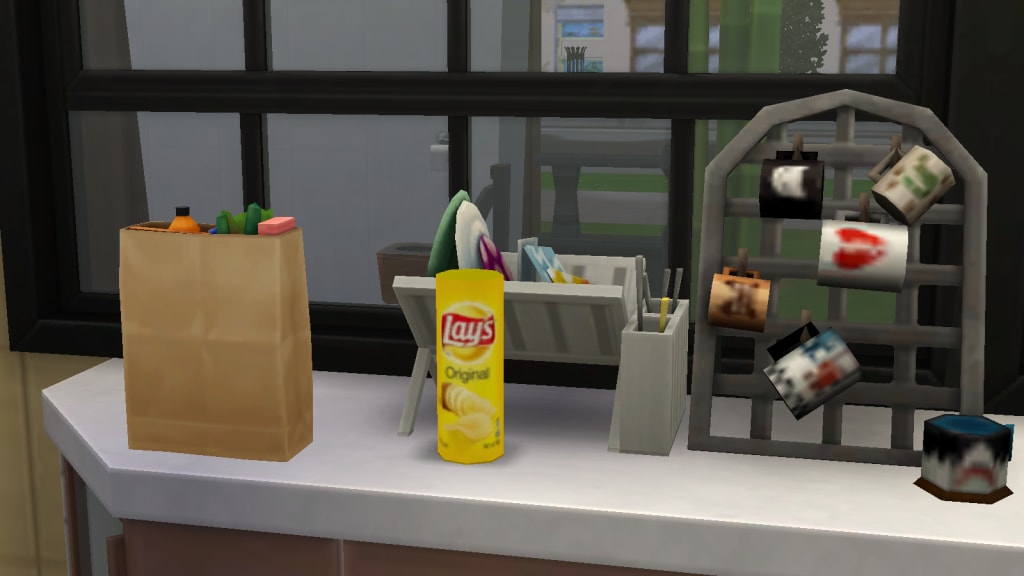 I always fall into this rut of downloading furniture but still harboring an aversion to using them. I've noticed it's with the slightly alpha-looking objects, and fridges. I do use CC furniture but it's only what I need. One step forward in getting control over my shopping addiction.
Today I'll be sharing where to find Maxis Match Furniture. Once again, you can easily find alpha cc anywhere that's why I'll only be talking about maxis match as per usual, I may break the rule for low poly items.
1. ONI
You may have heard of them before, if you're reading my posts for the first time probably not. ONI specializes in making food mods but they also make simple furniture, clutter and stalls that scratches my itch. Hopefully it's the same for you.
Link: https://www.patreon.com/oni28/posts?filters[tag]=Objects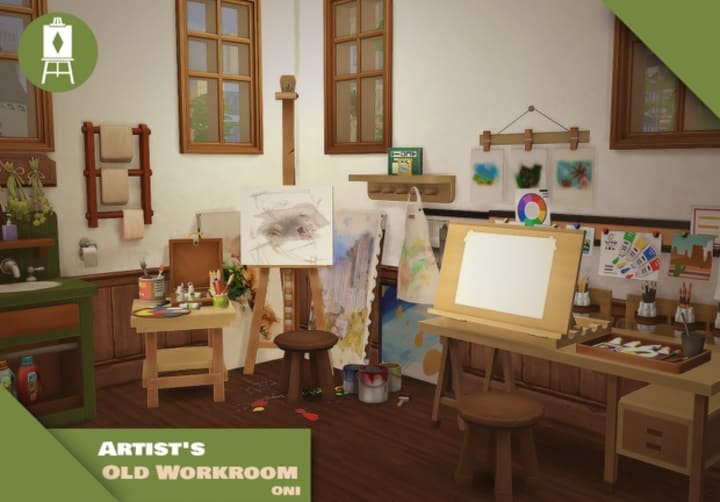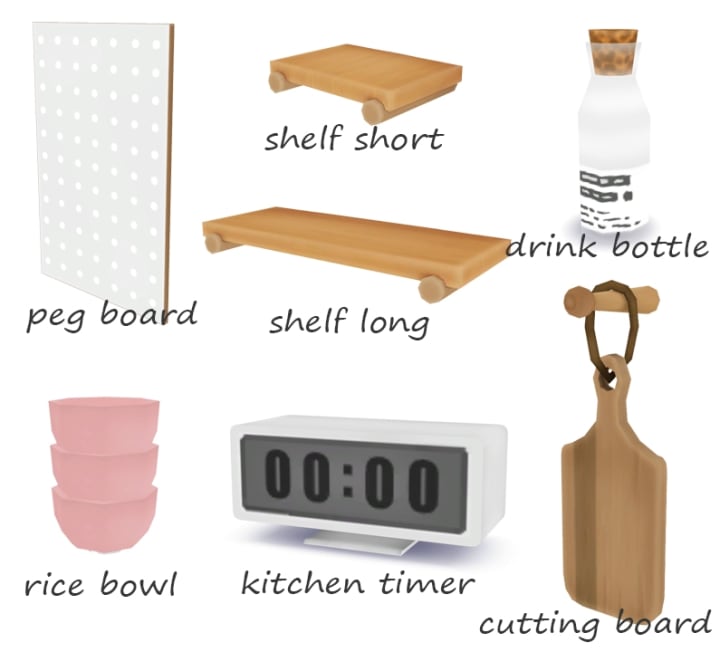 2. myshunosun
A cc that makes clothing, furniture as well as sharing their no cc builds that you can even download from the gallery.
Link: https://www.patreon.com/myshunosun/posts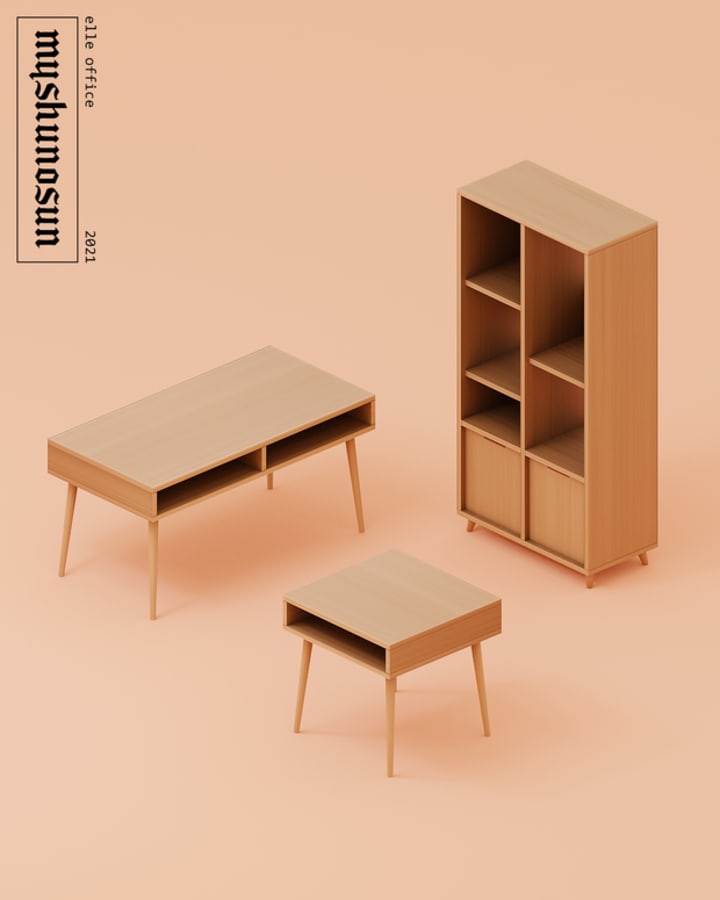 I stumbled upon this set as I was researching it and fell in love. These desks are perfect for school builds? I like building schools, taking pictures and creating comics similar to simstagram stories see, the sims have small desks that were able to pass but seeing that double desk just makes me think of two kids sitting next to each other which would save me the time of having to fill a room with single desks you know? This creator really deserves a lot of love for their work. Feel free to dive and check them out!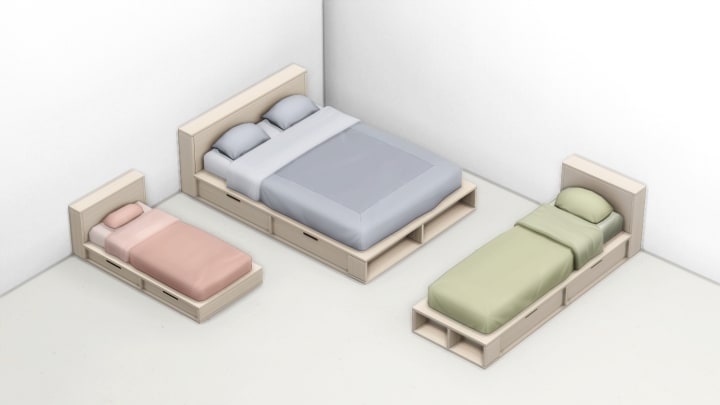 Then we have trundle beds. There's also a trundle coffin version but you can look for that in your own time.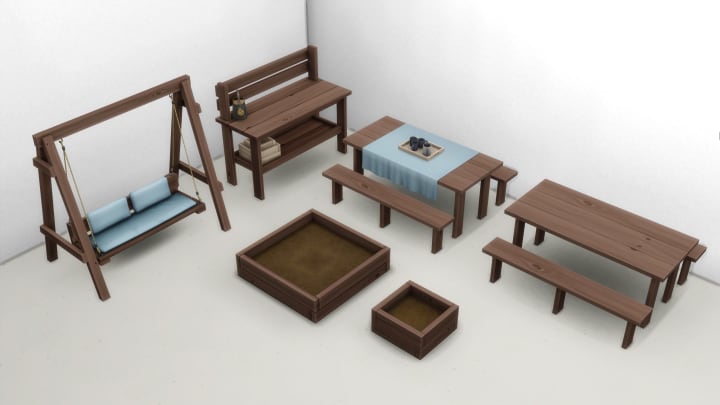 We already have a lot of benches and gardening tables but I'm sharing this for the swing and the cute box planter.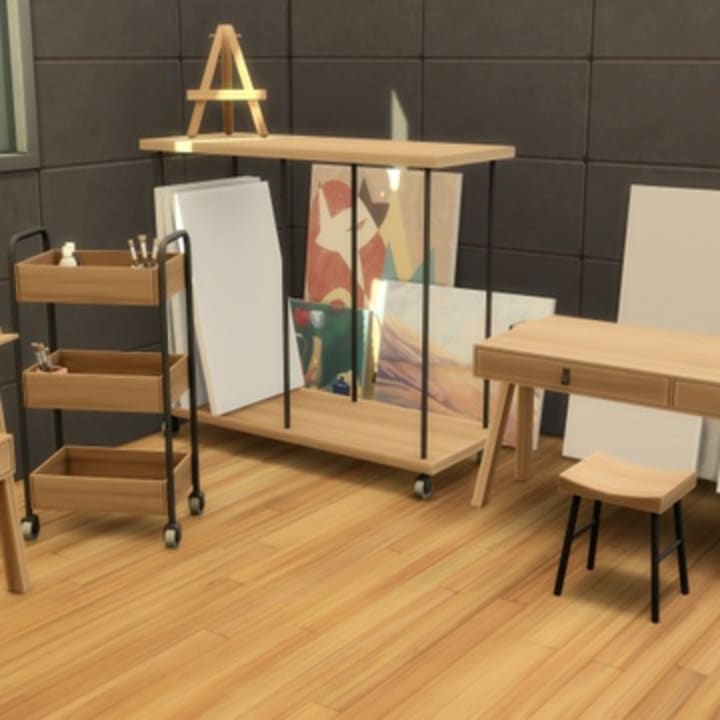 3. Charly Pancakes
A new content creator I became a fan of. They make furniture and also share their builds on their youtube channel.
Link: https://www.patreon.com/charlypancakes/posts
Youtube link: https://www.youtube.com/channel/UCUlGsqZizgon76SmW4SJZkw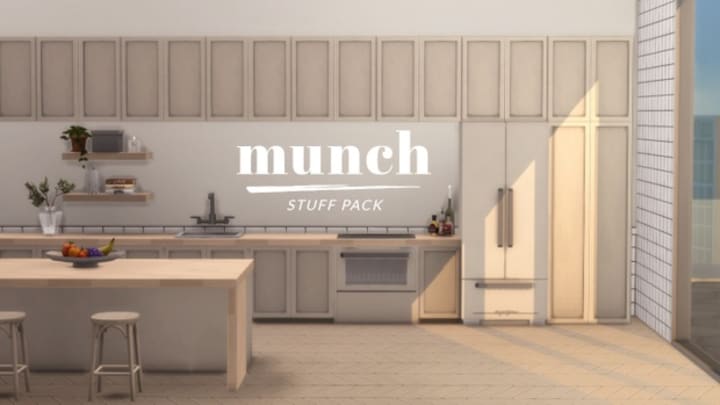 And don't even try to scoff and tell yourself that this is simple stuff you don't need. This is simple stuff that feels as if it already exists within the sims 4 but it does not! Don't kid yourself. And I'm not bashing the sims team, there's only so much they can do I know, but that's why they should outsource and commission if not hire some of these modders. There's no shame in making a life simulator a life like simulator.
4. Little dica
You may know him for his greasy goods pack and if you don't already, here: Don't embarrass yourself.
Little dica is like the fairy godmother of most simmers out there. Regardless of what you want to use this build for it's awesome.
Sadly a modder is still a modder, not the actual devs of the game, some of the kitchen items are purely cosmetic but for simmers who are looking to take pictures and build stories, using all of this as a background it's a godsend. A pack like this will scratch your itch for realism and hopefully make EA collab with little dica, because he basically did everything all they have to do is make the stuff work. Still waiting for the day the game devs start collaborating with modders versus simmers.
Here's more of little dica's work.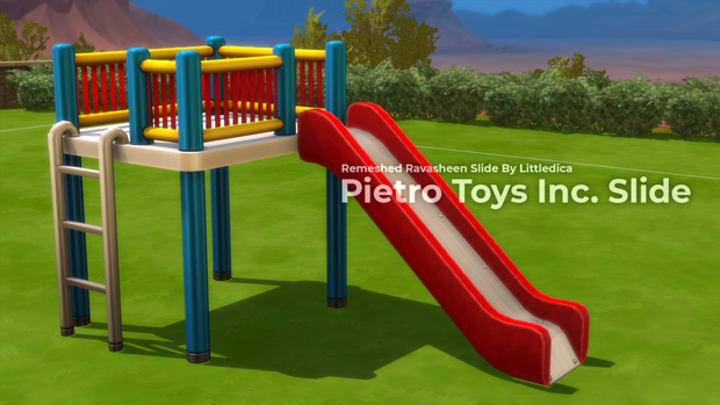 Brings back memories, doesn't it?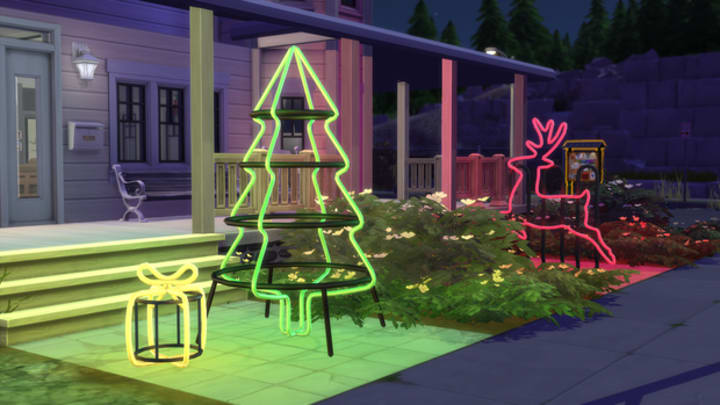 5. Sims41ife
She makes low poly content which is good enough for me with content. They mostly make decor and clutter.
You can find them on patreon!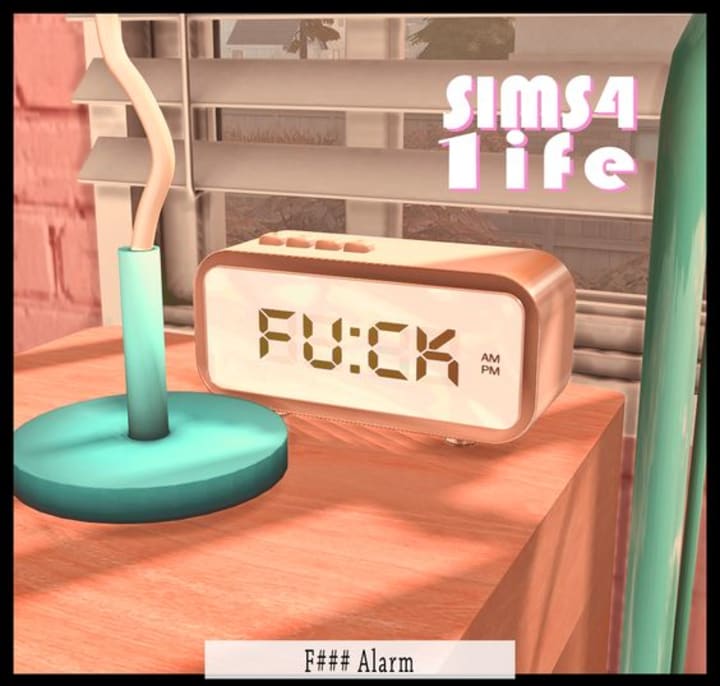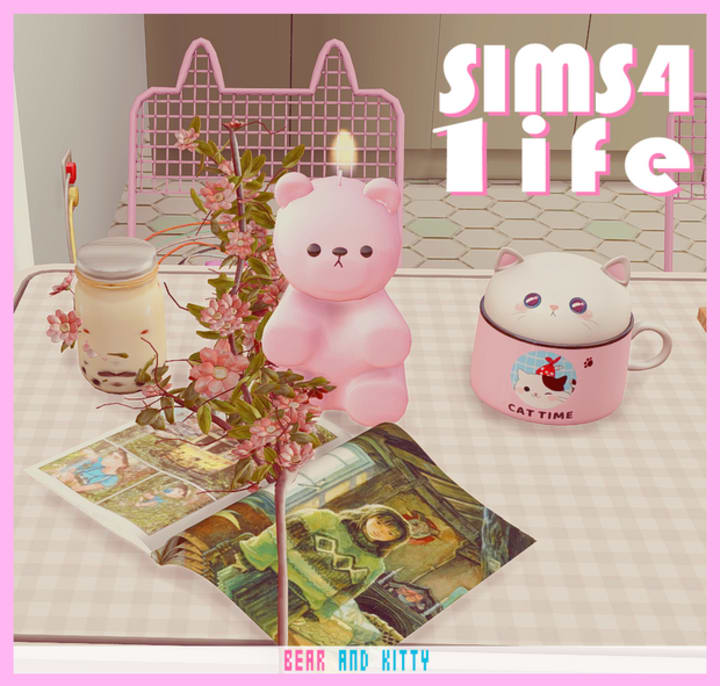 Clutter of a bear candle and kitty mug, inside the mugs are cookies/crackers/ animal chicken nuggets? I can't quite tell
6. Kiwisim4
Link: https://www.patreon.com/Kiwisim4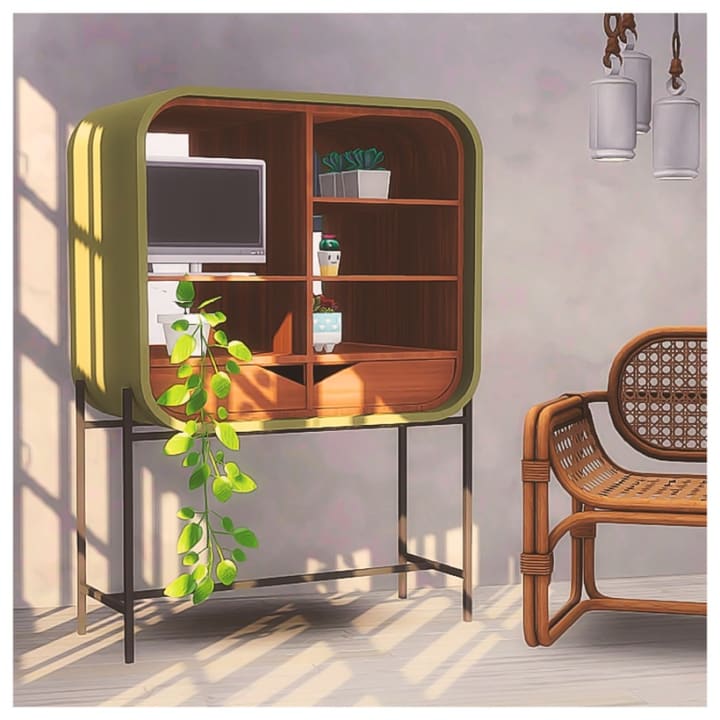 7. Hydrangea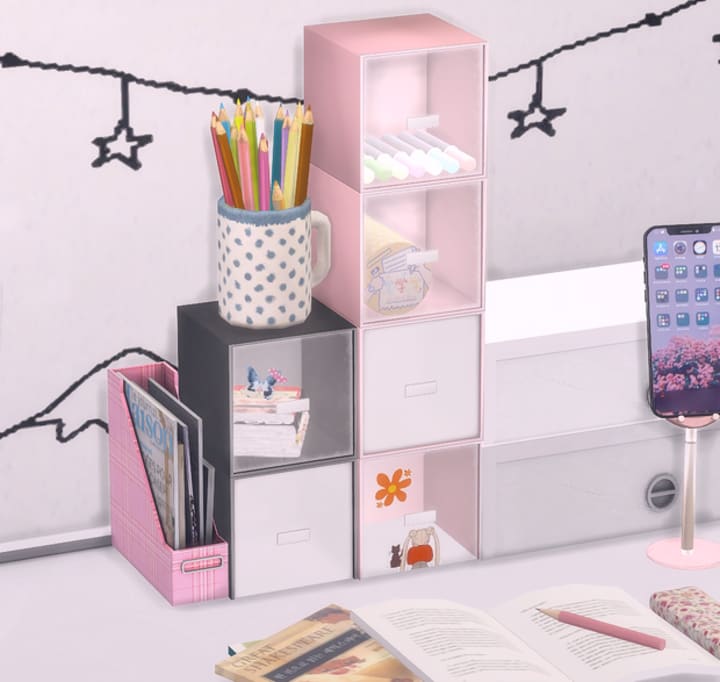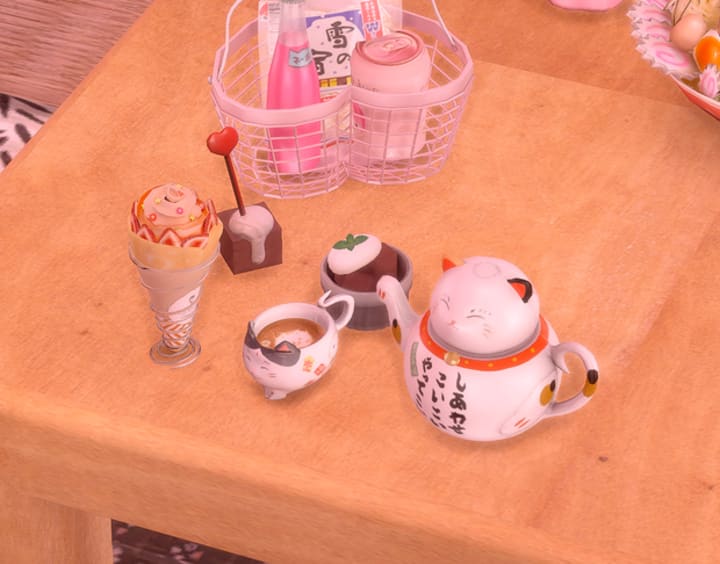 8. DDaeng Sims
Link: https://www.patreon.com/ddaengsims/posts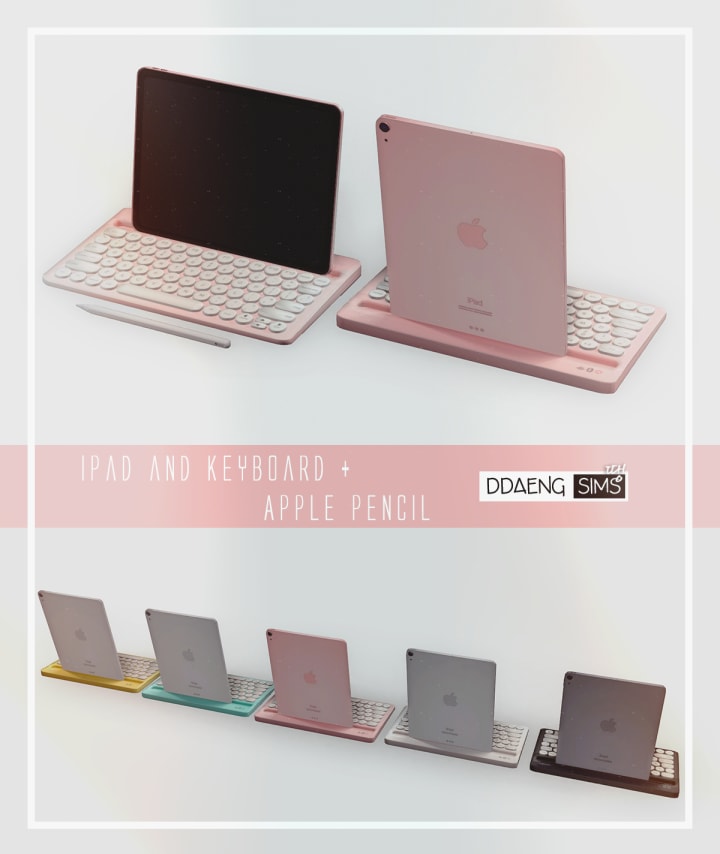 That's all for today. Recently my Mom uninstalled an important Microsoft software from programs and features so it seems I am no longer able to play the Sims 4 on my PC. I may not make any more posts about this even though they can be made without it. I'm in the dumps but will hopefully recover from this.