Check Out This Interesting and Upcoming Feature for Steam Users
This new Steamj feature will allow users to copy games to other devices without re-downloading anything.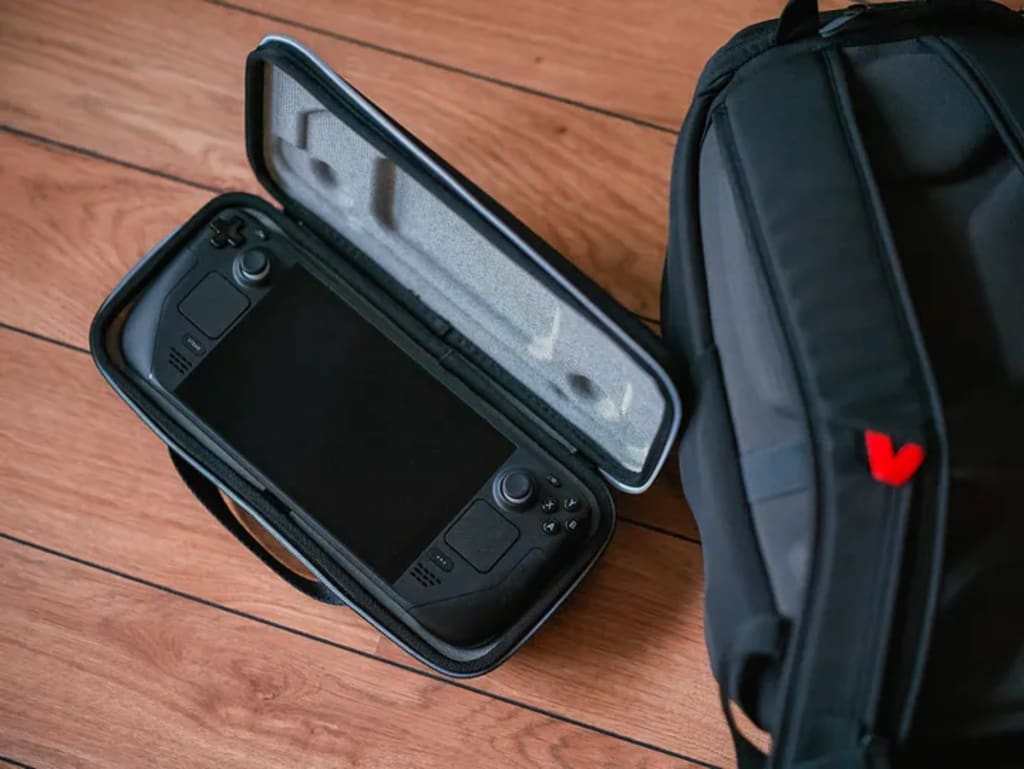 Photo by Egor Komarov on Pexels
Valve has introduced a new feature in the latest Steam beta that will allow PC gamers with slow internet connections or bandwidth caps to transfer game installations from a PC to the Steam Deck or another PC on the same local network.
This means that instead of downloading the same game on different devices, users can download it once and then copy it to other devices. The feature is now live in the latest Steam Deck beta and the latest beta client on the desktop.
More about this new feature
Valve first mentioned this feature in October 2022, and now it has finally been released. According to Valve, a common use case for this feature would be in a home setup with multiple PCs or Steam Decks on the same local network. Once a game is installed on one PC, all other PCs or the Steam Deck can install or update that game by transferring files directly from that one PC.
Valve states that a modern PC can easily transfer game content with a speed of 100MB/sec. During the transfer, the Steam client sending the content will generate disk and CPU load, so it's better to avoid any intensive tasks on that PC during the transfer.
For PC gamers with unlimited gigabit internet connections, this update is not likely to benefit much. However, for those with restrictive bandwidth caps, it should be a real blessing, considering how much storage 100GB+ PC games can take up.
It's worth noting that the feature can switch between a local transfer and an internet download if the PC transferring the game gets turned off, for example.
According to Valve's FAQ, if a potential PC is found, the client will ask the Steam backend server to contact that other PC's Steam client and start a game file transfer if local network transfers are enabled and possible.
If the game file transfer is accepted, the PC will try to download as much content as possible from the other PC. If the connection is lost or no more content is available, Steam will fall back to using public Steam content servers to download the remainder.
By default, the feature only allows transfers between systems logged into the same Steam account. However, users can set it to also support people on their Steam friends list or any users.
For example, if a friend comes over with their Steam Deck and wants to download a game to play together, you could potentially get things going a lot more quickly by transferring them your 50–100 gigabytes of game files, although that will depend on the hardware on both ends.
What are the limitations of this new feature?
There are a few limitations to the feature that Valve has noted. For example, game content can only be transferred out if the transferring Steam client is idle, meaning there are no downloads or games running. The game also needs to be released to the public and playable by both Steam users, and it needs to be up-to-date on the PC sending the game files.
Only a PC running in Steam desktop mode can send files, so Steam Decks, PCs in Big Picture mode, and custom launchers cannot currently transfer files out over the local network.
Where can this feature be found?
On the desktop, the feature can be found under the Downloads tab in settings, and both systems will show a blue banner on the downloads page indicating that a transfer is in progress.
When the "Stop transfer" button is clicked, Steam will seamlessly switch over to downloading over the internet. Once a local transfer is canceled, there doesn't seem to be a way to re-initialize it, and even deleting the half-complete install
Final Words
Overall, it's great to see Valve adding new features to the Steam platform that make it more convenient and user-friendly for gamers.
The ability to transfer game installations between devices on the same local network is a step in the right direction, and it will be interesting to see if Valve continues to improve and expand upon this feature in the future.
If you enjoy my posts and would like to stay updated on the latest gaming-related news, technology advancements, design trends, and social media insights, I invite you to follow my profile.
I will continue to share my thoughts and insights on a wide range of topics in the world of entertainment and technology.
With that being said, thank you for reading my post, and have a good one.
The original version of this story was published on another platform.
About the Author
I write articles in my field covering gaming, filmmaking, media, technology, and design. You can subscribe to my account to get notifications when I post on Medium and Vocal Media. I support Illumination Integrated Publications as an editor and moderate the Slack Workspace, where you can share your Vocal Stories with thousands of members free of charge. I own and manage two publications, one for gaming and one for YouTube. You may join via my referral link if you are new to Medium. You can also join Vocal Media to share your inspiring stories. I look forward to reading your posts on both platforms.
About the Creator
I specialise in Media, Design, and Filmmaking. I support Illumination Integrated Publications on Medium as an editor and YouTube coordinator. https://www.youtube.com/watch?v=F9DhuGQYbpI& I also own two publications for Gaming and Podcasts.
Reader insights
Be the first to share your insights about this piece.
Add your insights