Buying A Gaming Smartphone In 2021? Look Out For These Features
Gaming Smartphone In 2021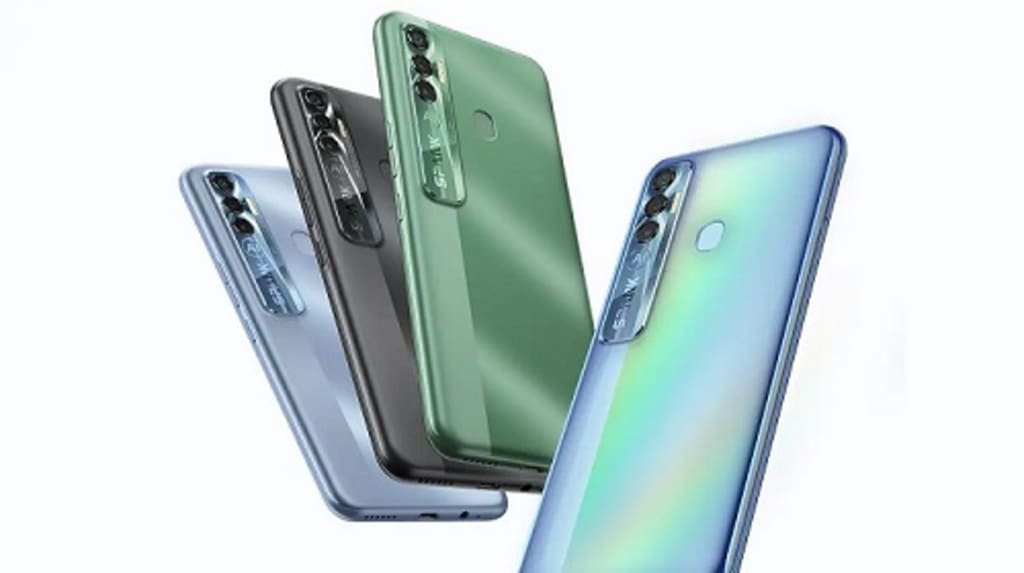 Tecno Spark 7 Pro
2021 looks like an extension of 2020 as the coronavirus pandemic is still at large. With everyone back inside their homes once again, mobile gaming is back in the arena as one of the most popular entertainment options. We know that to experience a good video game, all you need is an excellent and powerful smartphone. A good smartphone will give players the fun of console gaming. You should look out for a few features of a smartphone so that you can derive the most out of it- as a gaming phone as well as a smartphone that helps you manage your office work and your social media engagement.
Brands like Tecno Mobile are introducing some fantastic models that feature the best of both worlds. They are fitted with the best processors, powerful battery, sturdily built, and a mega memory capacity that offers a smooth interface. Games like PubG, Call Of Duty can be enjoyed without any interruptions on these Tecno phones like Tecno Camon and Tecno Spark. Tecno Spark 7 Pro is one of the best 6GB RAM mobile under 15000 at the moment.
If you are looking for a gaming phone for yourself, then make sure you check for these features in android phones to get the best gaming experience.
Performance
It is an understood fact that you will need a high-performance phone to enjoy undisturbed gaming. To ensure that, make sure that the model you pick has the latest Snapdragon 855+ that delivers enhanced CPU and GPU performance. The manufacturers of the Snapdragon 855+ chipset claim that this version comes with several features that aim at improving the gamers' experience. This latest version has the Snapdragon Elite Gaming features that combine hardware and software characteristics specially optimized for gaming.
Cooling System
A good cooling system is one of the essential features of a smartphone. A common problem that most mobile gamers face is the overheating of the phone while playing. This happens because gaming is highly resource-intensive. And overheating of the phone can cause several problems to the device. It reduces the lifespan of the device. Heating also makes it uncomfortable for the user to hold it for long periods, which is a given during mobile gaming. Hence, to avoid these problems, make sure that the smartphone you are buying comes with thermal technology to control the device's temperature. Several mobile phone manufacturers also include liquid cooling technology to counter this issue.
High Refresh Rates
Traditionally related to PCs, the term refresh rate is now extensively used in the smartphone arena, thanks to mobile gaming. It is nothing but the number of times a display can redraw itself in one second. Generally, android phones have a refresh rate of 60Hz, but if you are looking for a smooth gaming time, go for a model that offers a refresh rate of 90Hz or 120HZ. A higher refresh rate is a critical feature if you do not want your phone to get stuck while you are shooting or racing in the game.
AMOLED Display
AMOLED displays help you get a real-life experience in those dark corners and lush forests in the game. These displays offer vibrant colours, deeper black levels, etc., that takes your gaming excitement a notch higher.
Big Battery And Fast Charging
Another must-have feature for all android phones is a powerful battery that charges instantly. Long hours of gaming can take a toll on the battery life, and hence always go for a phone that comes with a flash charging feature.
Do not forget to check for these essential features while buying a gaming smartphone the next time.
handheld
About the author
I'm Isshu. I'm a blogger who love to share informative content. I am a fan of music and design.
Reader insights
Be the first to share your insights about this piece.
Add your insights