Building My First Gaming PC
Learning everything you need to know about going from console to PC.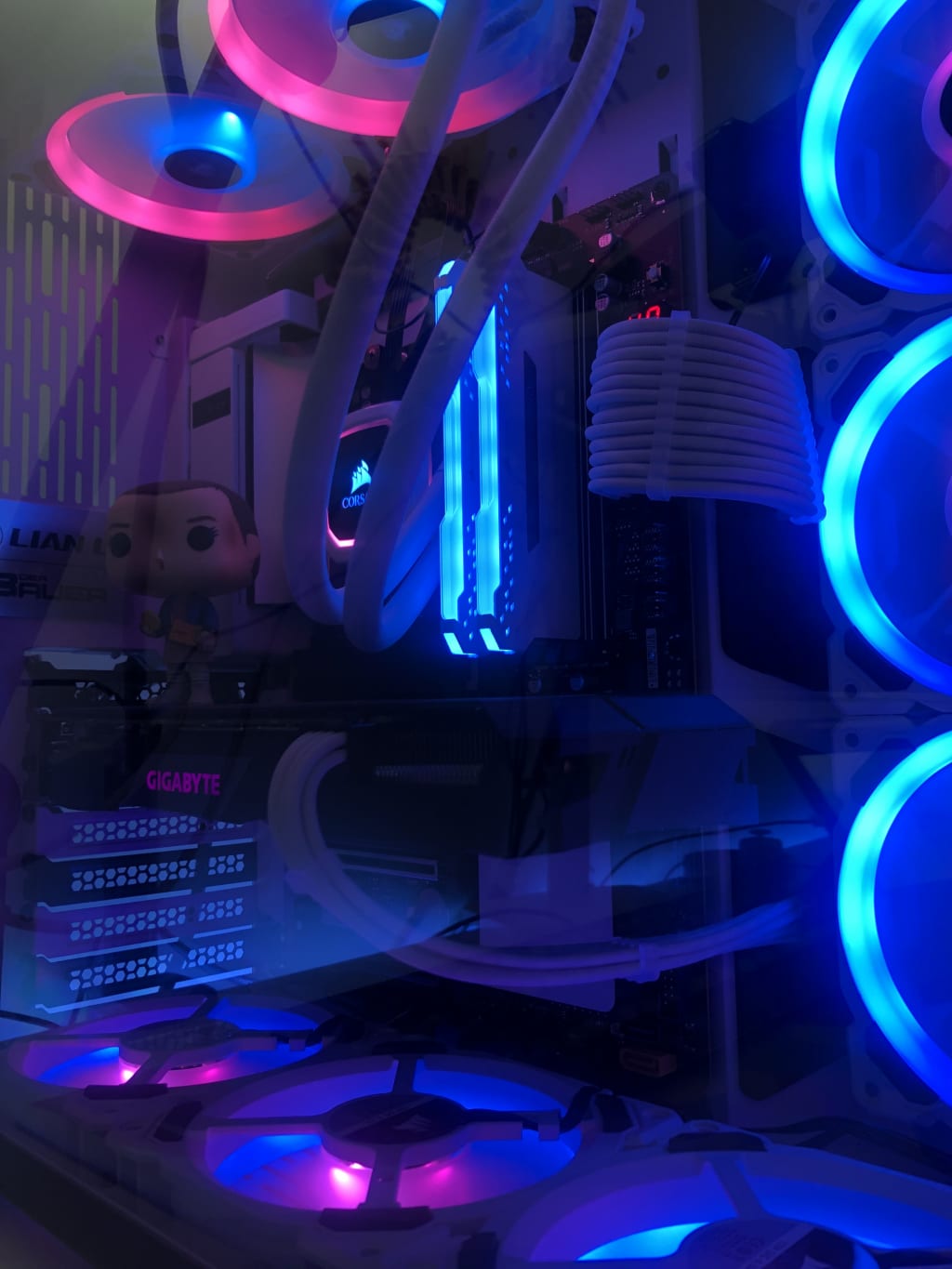 For the longest time, I considered myself an "Apple-only" person when it came to the technology I purchased. I had based my opinion of technology purely on aesthetics and not so much on performance. After a few months of research, my opinions on the PC vs. Mac debate were clouded. I loved my MacBook and iPhone, but there was so much to uncover regarding PCs that I was interested in learning more.
TikTok was to blame for my piqued interest in custom built PCs. My FYP was starting to shift from funny videos to gaming content which lead to TechTok. I found myself diving into different rabbit holes of information surrounding PCs and gaming. It's like a whole new world had opened its door in front of me and I was sprinting through it.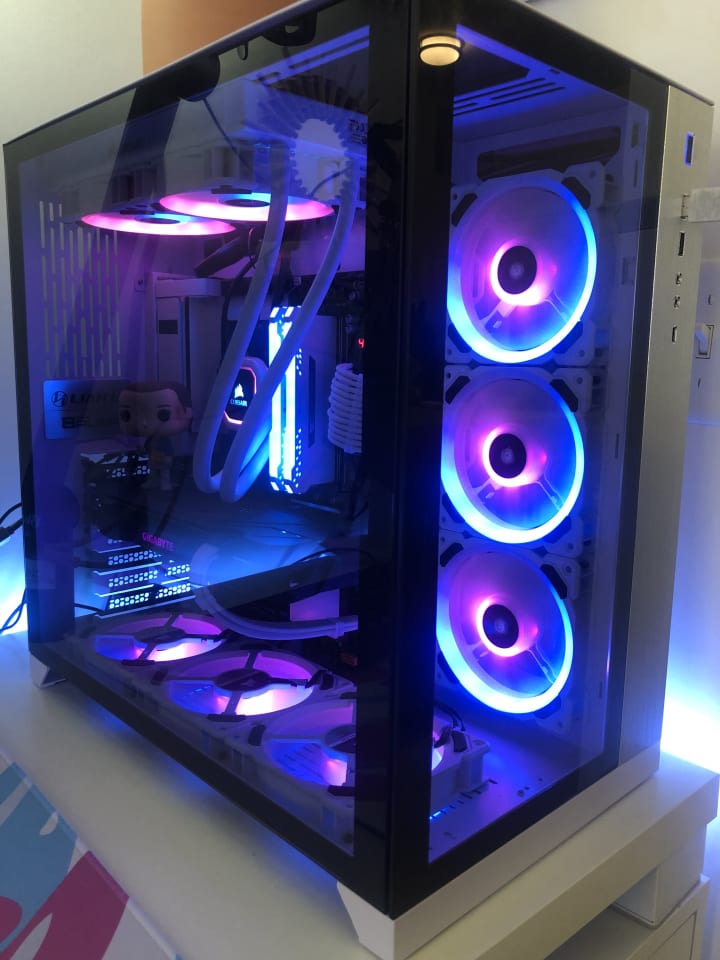 I started my PC building journey by researching each part of the PC. I wanted to fully understand how each part worked and why it was important to the overall build. I read up on the differences between specific parts and their manufacturers. I joined multiple communities on Reddit, Discord, Twitch, TikTok, and YouTube to gain insight and advice from experts. If you were to look at my watch history on YouTube you would probably see that I watched every video under the search, "How to Build a PC".
Building a PC is no simple task. It takes patience and careful understanding of the inner workings of how a computer works. I spent a few months completing my research while also building a mock PC with a website that is well known in the PC community - www.pcpartpicker.com.
I built out my PC utilizing this tool to ensure that all of the parts I chose were compatible. Since this was a huge investment, I spent a lot of time deciding which parts I should splurge on and which ones to save on. I used Honey's drop list feature and a few other websites to track price drops and send notifications when a part I selected was on sale. This lengthened the time it took to collect all of my parts, but it helped me save a few hundred dollars in my build.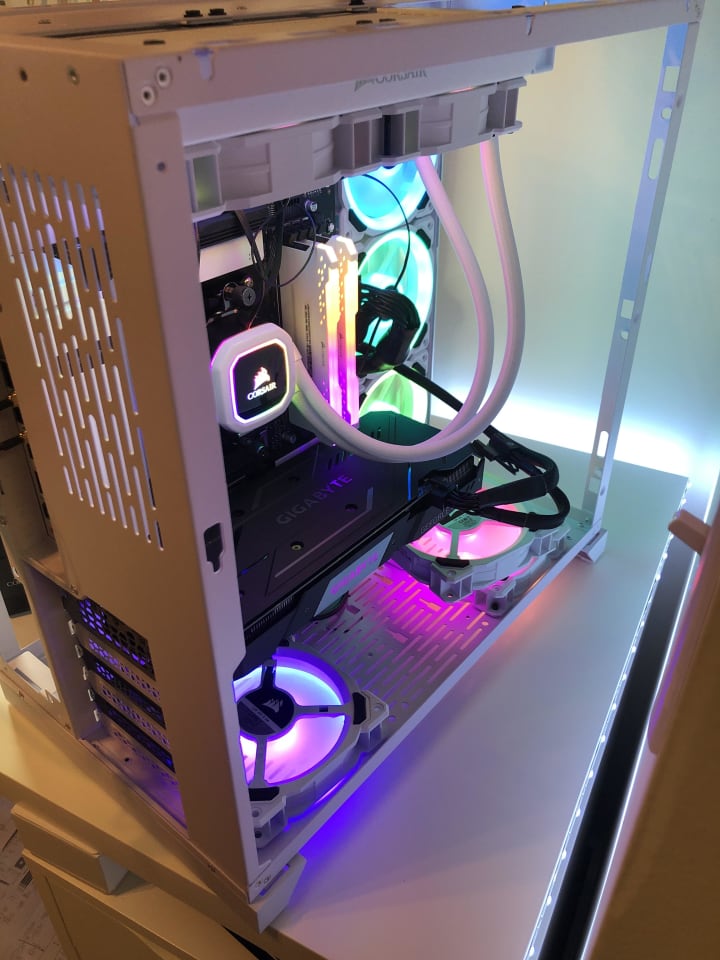 My biggest struggle during this PC journey was getting my hands on an affordable GPU. The 30 series cards that were released in 2020 have been in and out of stock rapidly. I tried to get my hands on one for a good three months. I used stock alert bots, waited in lines, and more to try to get a GPU that I eventually opted for an overpriced 1660 Super. The beauty of building your own PC is having the ability to upgrade parts instead of the whole unit.
Physically building my PC took about 16 hours. Since this was my first build, I took my time to really make sure that I got everything right. These parts are not cheap so one wrong move and you could be throwing hundreds of dollars down the drain.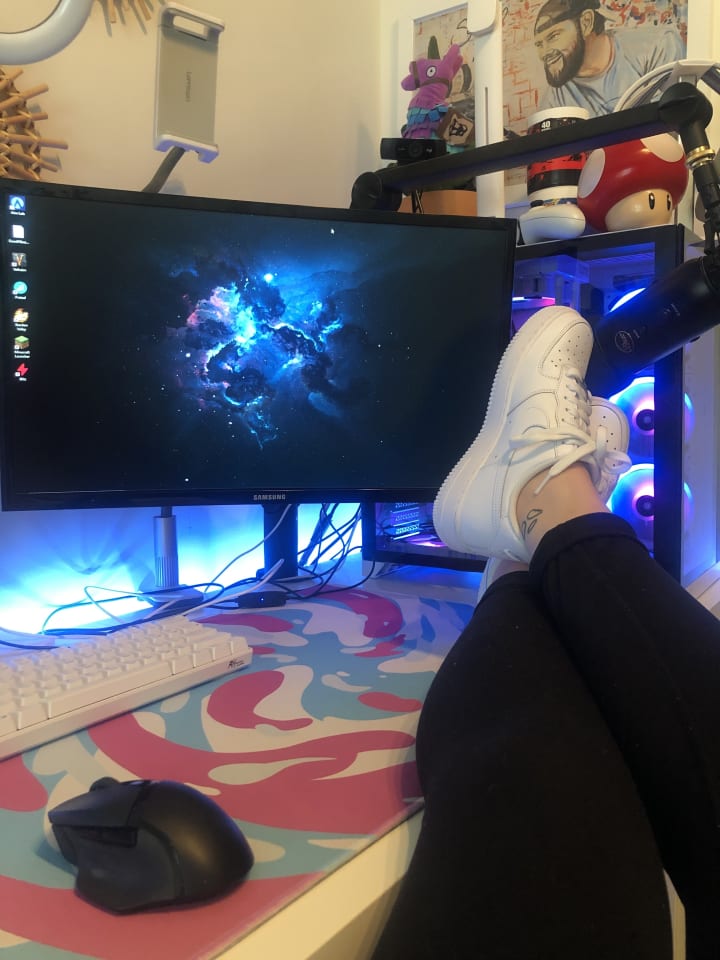 Building my PC was such an enjoyable experience for me. I watched some tutorials along the way and it helped keep me focus on each step that I needed to cover to move to the next. I went through all 16 hours ready to see if my PC would work as a functioning computer or be a very expensive paper weight. Of course...I powered it up (or so I thought) and nothing happened.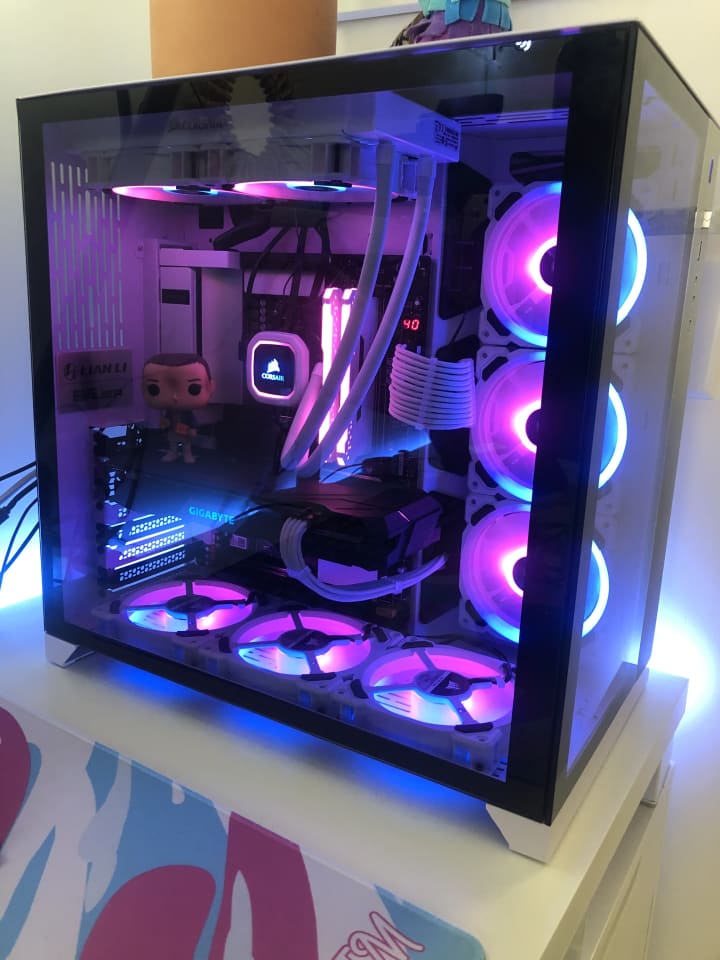 I went through every step and checked every connection. I felt pretty discouraged at this point. I ended up having to troubleshoot for a few more hours only to find that I hadn't pushed the plug of the PSU far enough into the unit causing the full system to not have enough power.
The relief I felt after making this slight tweak was a lot to handle, but I was extremely happy to be able to finally boot up my PC. It's now been a few month's since I first powered on my new computer and I have to admit that it was one of the best investments I've ever made. I've learned a lot through the process of building my PC but have also expanded on my hobby in gaming. If you're at all considering building a gaming PC, I would highly recommend getting started ASAP and learning as much as you can!
pc
About the author
Head of Brand Partnerships @ Vocal | Cozy Gamer 🎮 | Iced Coffee Lover ☕️ | Foodie 🌮 | Adventure Seeking 🛫 | 🏳️‍🌈
Reader insights
Be the first to share your insights about this piece.
Add your insights