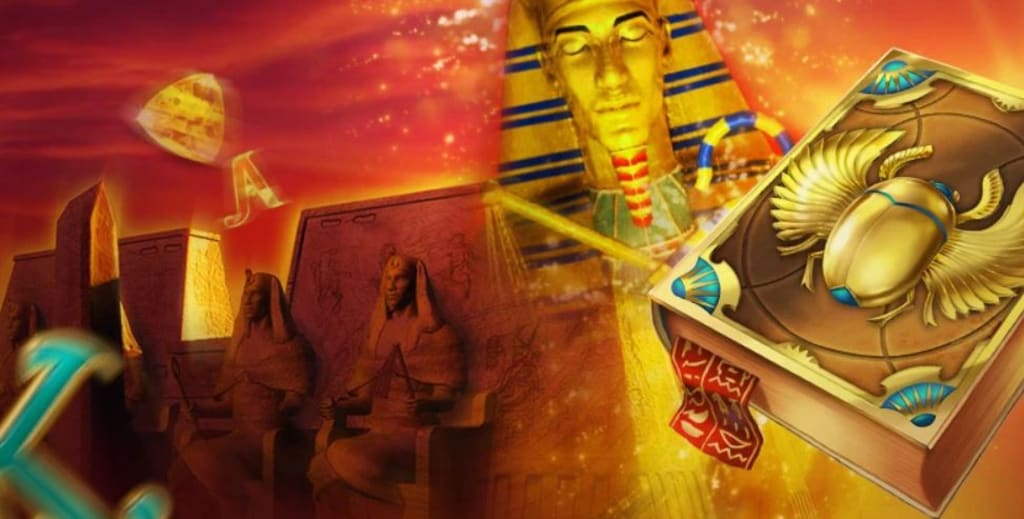 When it comes to slot machines everyone who has played either online or on a brick and mortar casino has heard about Novomatics famous slot machine Book of Ra. It is by far one of the most popular slot machines in the world, both online and offline and because of its success it got several spin offs and different versions. We are going to focus on the Italian iGaming market (AAMS) where the online slot Book of Ra on Slotjava is the number one slot and try to see why it has gained such following.
Novomatic created the first Book of Ra slot back in 2005 when online casino was just starting to pick up. In 2008 Book of Ra Deluxe was released and it was an instant smash hit. The core fans loved it and new players liked it even more, they made the bonus game more exciting, more ways of winning and explored the Egyptian theme further. In 2015 something magical happened when Novomatic launched Book of Ra Deluxe 6 with new winning combinations, an optimized bonus game and even higher volatility. This was exactly what the online casino players wanted and Book of Ra became a smash hit once again.
Gameplay
Lets deep dive in the mechanics of Book of Ra and how it works. The original game came with an Ancient Egypt theme with hidden riches and treasures. The slot has nine paylines so players can maximize their winning combinations. It is the classic symbols with an Egyptian twist, but they were far from classic back in 2005 when the first game was released. If you are lucky and get a special Wild symbol (looks like the Book of Ra) on any of the reels it will expand and cover the entire reel. This is the easiest way to score wins as the wild symbol will match any other symbol on the reels.
If you get three Wild symbols on the same spin you are in for a treat. You will enter the famous or infamous bonus game depending on who you ask. It is in the bonus game you can score big wins and you usually start with 10 free spins. Anything can happen in the bonus game as new features are added and most times you will end up with a big chunk of winnings when the free spins are complete (unfortunately not a guarantee).
Italians loves unpredictable slot machines
Italians have a long history of gambling and they like everything from horse betting to slots and relaxing bingo. They are not very different from the rest of the world and as more Italians got access to an internet connection and being able to use their credit cards online, online casinos grew in popularity and so did Book of Ra. Novomatic on Snai has always had a good position in Italy with their slot machines in physical casino venues and when the government regulated all the gambling (license based system) and created the AAMS new Italian online casinos started popping up. All of a sudden it became safe to play online and a responsible gaming organization was initiated.
How to find the best Italian Online Casinos
First of all, you want to play at a regulated online casino which means the casino has an Italian license and is working actively with the government (AAMS). We recommend Slotjava for comparing italian online casinos with a license. Here you will find all the information you need to make a great choice. You can for example compare bonuses, free spins, payment and game providers just so you find something that's suitable for you and what you like. Just do not forget to try Book of Ra!