Best PS4 Games to Play
The PlayStation 4 is the world's most popular game console. If you are searching the best games to play, you are at the right place. If you have PlayStation and you are searching for games to play, Here is the list of games that makes your gaming world more interesting and fun.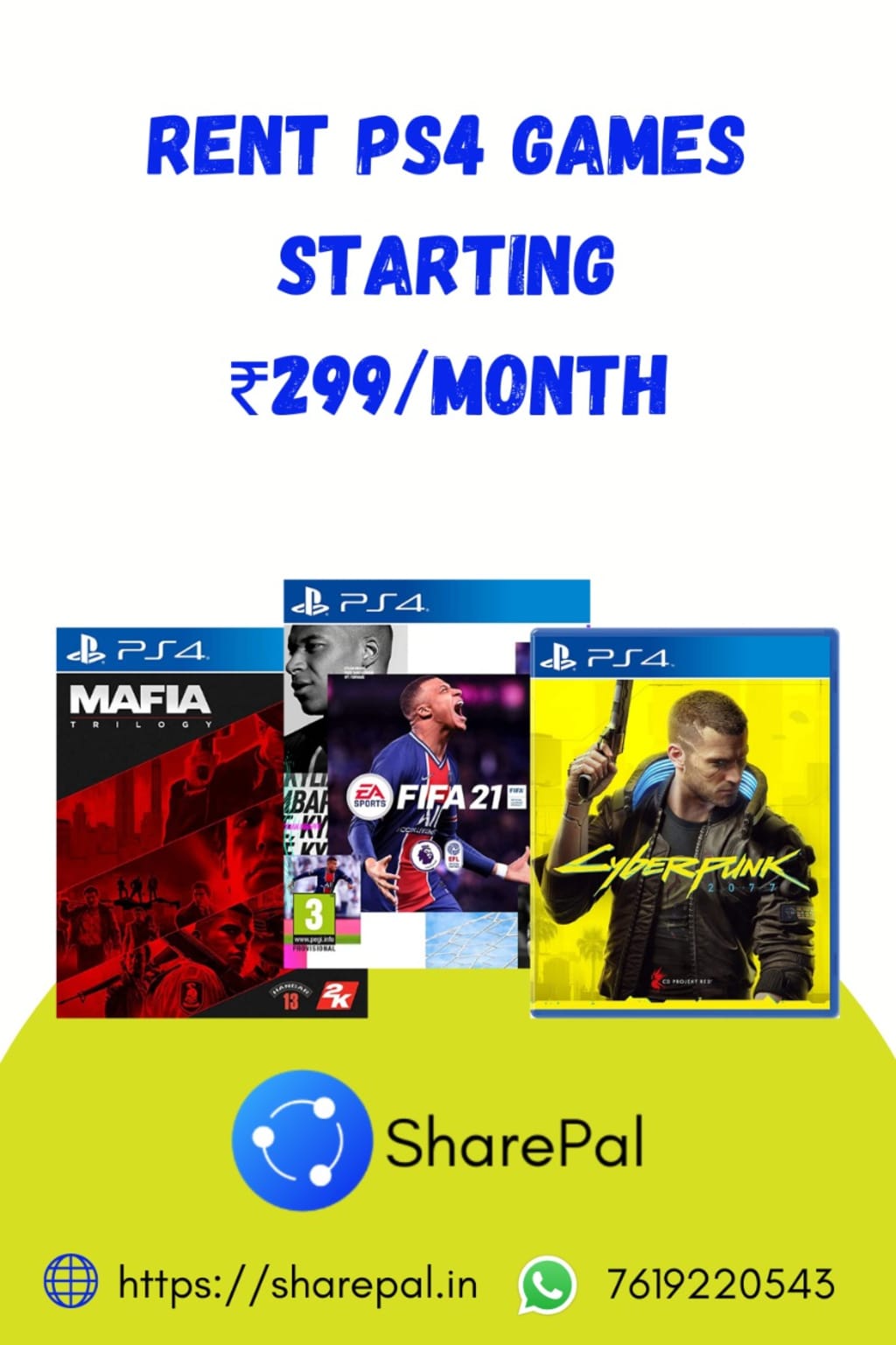 1.Marvel's Spider-Man: Miles Morales
In the latest adventure in the Marvel's Spider-Man universe, teenager Miles Morales is adjusting to his new home while following in the footsteps of his mentor, Peter Parker, as a new Spider-Man.
But when a fierce power struggle threatens to destroy his new home, the aspiring hero realizes that with great power, there must also come great responsibility. To save all of Marvel's New York, Miles must take up the mantle of Spider-Man and own it.
Experience the rise of Miles Morales as the new hero masters incredible, explosive new powers to become his own Spider-Man.
2.God of War
God of War is a surreal and mind-blowing action-RPG that provides players with a nonstop over-the-top adventure through Norse mythology. It's a long, satisfying game that offers much more beyond just a linear campaign.
The most satisfying experience in God of War is the ability to throw your weapon which is the Axe and call it back with the tap of a button. It has to be the most satisfying experience in gaming.
3.The Last of Us Part II
Five years after their dangerous journey across the post-pandemic United States, Ellie and Joel have settled down in Jackson, Wyoming. Living amongst a thriving community of survivors has allowed them peace and stability, despite the constant threat of the infected and other, more desperate survivors.
When a violent event disrupts that peace, Ellie embarks on a relentless journey to carry out justice and find closure. As she hunts those responsible one by one, she is confronted with the devastating physical and emotional repercussions of her actions.
4. Assassin's Creed Odyssey
Assassin's Creed Odyssey begins more than 2,400 years ago at the onset of the Peloponnesian war: a decades-long struggle between Athens and Sparta for dominion over the ancient Greek world.
Odyssey's world is the biggest and most vibrantly colorful of the series. Even though much of its playground is blanketed in the fickle blue waters of the Aegean sea, its playable acreage is immense and rivaled only by its sheer jaw-dropping beauty.
While there are definite rough edges, Odyssey sets a new bar for Assassin's Creed games and holds its own in the eternal debate over the best open-world roleplaying games ever.
5.Red Dead Resumption II
If there is one game that will take you back to the old west it is Red Dead Redemption 2. This game is as good a realistic simulation as can be. From riding your horse to robbing trains and even using dynamite to blow things up, RDR2 has one of the best stories.
The best part about the game is that you can leave the story quests aside for days and indulge in activities like horse races, don the role of a bounty hunter, play poker, rob trains, and a whole lot more. People have spent hundreds of hours in the game and they are still finding new things to do.
While gaming on mobile or PC is cheaper, console gaming is still quite expensive in India. The cost of a console is a one-time investment, but one has to shell out a lot of money to buy and play games. The price of new titles for PS4 games starts at Rs 3999.
You can rent PS4 games at SharePal easily. All you need to do is select your favorite PS4 game, choose your rental duration, and checkout. We provide doorstep delivery & pick-up service. So the next time you have an urge to play the latest title, don't buy, instead just rent, play & return.