Best Ergonomic PC Gaming Chair of 2020?
Having the best gaming chair isn't just for status symbols. Your gaming throne shouldn't just be fancy; it should also be comfortable and ergonomic.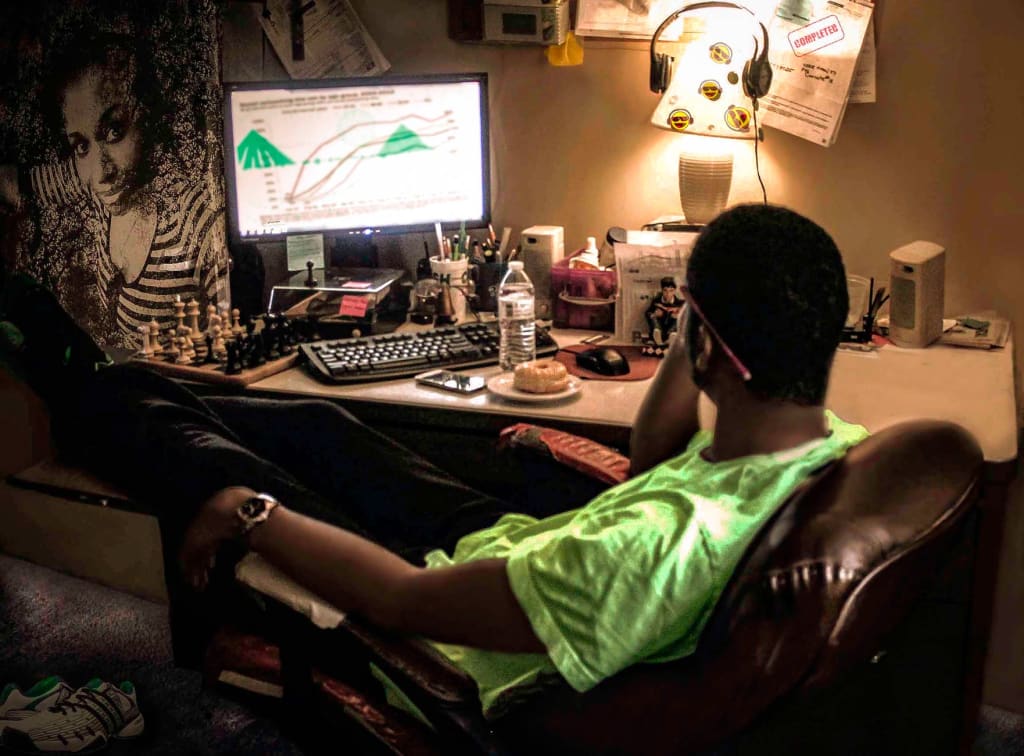 If you are a gamer who loves spending hours playing your favorite game, then you already know the importance of having a gaming chair. You might not believe it, but today the market is full of gaming chairs. Xbox, PC games, PS4, or Nintendo Switch, whichever is your gaming set-up, you will find a wide range of gaming chairs available in the market. Besides this, you may even find a wide range as per the type of the gaming chair. Starting from "the best bean bag gamers chairs " to "the best racing gaming chair," the list is endless.
A gaming chair plays a vital role in enhancing a gamer's performance. Hence, be very careful while purchasing a gaming chair. Pick a gaming chair that suits your gaming setup. While purchasing a gaming chair, you should consider various factors like comfort level, quality of the material used, size, reclining ability, ability to adjust the headrest, armrests, height, etc. and other luxurious features like detachable cushions. Another important thing that you should consider is the reputation of the chair maker. It's advisable to buy a gaming chair from a reputed chair maker. Remember to check the reviews, feedback, and ratings of the seller before confirming your purchase.
To ease your confusion, we have prepared a list of some of the best gaming chairs of the year 2019. All of these chairs are build by reputed firms and have been appreciated by the buyers.
1. Secretlab Omega
Seat type: Racing Seat
Recline ability: 165 degrees
Weight capacity: 240 lbs
Weight: 66 lbs
Colors: Ash, Amber, Royal, Stealth
Secretlab Omega is one of the most popular gaming chairs. The makers have used some of the best quality materials to build this masterpiece. The use of PU leather makes this chair a little more reasonable. Furthermore, it makes the chair waterproof, flexible, and durable. The cold-cured foam used in the chair makes it more comfortable. Hence, making it ideal for long gaming sessions.
Besides the features mentioned above, the USP of this gaming chair is its extra-soft velour foam pillows. The soft cushions, along with the tilt mechanism of the chair, allow the gamer to enjoy the games for long periods without compromising on the comfortability factor.
The price of this masterpiece lies between the range of $300-$360. It is easily available on Amazon and Walmart. If you are looking for a stylish, comfortable, and true value for your money, then Secretlab Omega is worth your attention.
2. NITRO CONCEPTS S300 GAMING CHAIR
Seat type: Racing Seat
Recline ability: 90-135 degrees
Weight capacity: 297 lbs
Weight: 54.01 lbs
Colors: stealth black, carbon black, radiant white, inferno red
Launched in 2015, Nitro Concepts S300 gaming chair has been designed to take care of all kinds of gamer's needs. Since its year of launch, the company has come up with various designs in the gaming chair category. Each design aims at providing a quality and comfortable gaming chair without putting too much pressure on the buyer's pocket.
These chairs are so comfortable that the gamers can play continuously for hours without even realizing it. The use of high-quality material and Health enhancing adjustment technology make these chairs ideal for long gaming sessions. The chair's bucket seat design, use of cold-foam upholstery, 3D armrest, and reclining ability provides the needed support. It allows the gamer to play continuously while sitting in a comfortable posture.
The chair is available in a variety of colors. It is considered as one of the best gaming chairs in the year 2019. Priced at just $280 makes it your consideration. It is available on Amazon.
3. Noblechairs Epic Real Leather
Seat type: Racing seat
Recline ability: 90-135 degrees
Weight capacity: 265 lbs
Weight: 61.7 lbs
Colors: Black and blue/ red/ gold/platinum, Black
Noblechairs are known for providing comfortable gaming chairs without compromising on the health factor. Most of the gamers put comfortability over features that can provide health benefits while selecting a gaming chair. This might result in back-related issues in the long duration. Hence, if you are looking for a stylish and luxurious gaming chair that provides you the required back-support while you are busy racing or killing your enemies, then Noblechairs Epic series would be the best choice.
These chairs are made from high-quality leather, which makes them look like a real racing car seat. These chairs are very easy to assemble and are very spacious.
These chairs are quite expensive. They are available on Amazon for a price of $599.
4. NZXT x Vertagear SL5000
Seat type: Racing seat
Recline ability: 130 degrees
Weight capacity: 330 lbs
Weight: 62 lbs
Colors: Green/Purple/ Grey/ White/Black/ Red/Blue
If you are a gamer who spends hours playing on the computer, then NZXT x Vertagear SL5000 is the gaming chair for you. This chair is designed specifically keeping in mind the needs of gamers with computer set-up. The chair comes with a dual cushion to provide support to cervical spines and lumbar. You can adjust these cushions as per your comfortability. To add more support to the neck and lessen the pressure on the back, the backrest has been made completely independent.
The chair's customizable 4D armrest allows the gamer to make a wide range of adjustments in terms of height and width. Besides making a spine-friendly and back supportive chair, the company has not made any compromise in terms of quality. Chairs are made up of PVC leather. Being waterproof and stain proof, these chairs are quite durable. These chairs fall under the category of expensive range.
You can order it on Walmart, Amazon, and Tiger Direct. It's advisable to compare the deals offered by various sites as the price of NZXT x Vertagear SL5000 is different on all the sites.
5. Arozzi Verona Junior
Seat type: Racing seat
Recline ability: 165 degrees
Weight capacity: 130 lbs
Weight: 40 lbs
Colors: Black/White/Blue/Red
This gaming chair is made for gamers with smaller frames. If you are a kid or an individual with a height of 5 feet, 2-inches, then Arozzi Verona Junior is the gaming chair that is made specifically to meet your gaming needs. This means you can sit more comfortably in this chair, with your feet touching the ground, and you don't have to make extra efforts to reach your gaming set-up.
Sitting in a chair of your own size would provide a better back and neck support. This would further allow you to sit in a comfortable posture while playing a game. The seat's shallow back-design further allows the user to sit more comfortably with their back and hips touching the back of the chair.
This chair is available for a price of $218.53 at Amazon.