Best Android/iOS Games For Cat Lovers
When cats take over the gaming world.
If there's anything my girlfriend loves more than me, then it's cats. She just adores them. And it's not that surprising because there are millions of cat lovers out there. Even though I'm a dog person, I think cats are adorable. They're cute and meowjestic. And I can see why and it's only fair that most people among us are Ailurophiles. Watching cute cat videos, looking up for adorable kitty pictures, posting videos with your feline pets, cat printed t-shirts, and colorful cat-themed phone cases are not only just most of their guilty pleasure but it is also a trend. So here are 7 fantastic cat-themed games for your smartphone to satisfy the cat lover in you.

Super Cat Tales 2
Super Cat Tales 2 is a retro pixel art adventure game. You will be playing as Alex the cat who is going to rescue the cat land from tin soldiers. The game has colorful graphics with 100+ levels to play. While playing the game you'll be collecting cat bells and fighting tin soldiers and bosses. As you progress in the game you'll unlock more cats that have their unique ability to help you overcome the obstacles in the game. If you love retro-themed colorful games and you happened to be a cat lover, then you must play this game right meow.
Dream Cat Paradise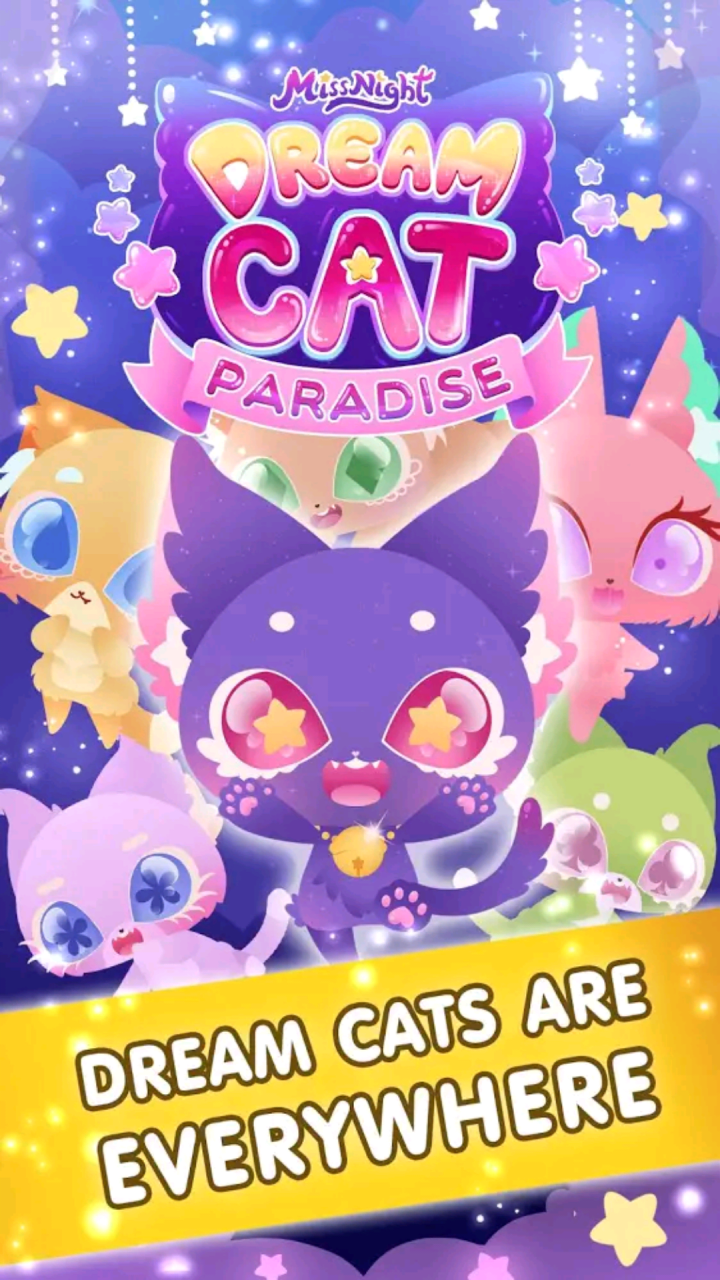 Do you love magic? Fantasy? Do you love cats? How about magical cats? Cats that look like it come from a fantasyland? If your answer is, OMG YESS PLEASE… then this game is especially for you. Dream Cat Paradise is an innovative and also interactive game. Dream cats are everywhere. They are hiding all around you. More specifically, they are hiding in Barcodes and QR codes. You scan any Barcode or QR code near you and you get a dream cat. You can collect millions of different types of dream cats in this game. You can dress them up, send them out for adventures, and find other stray cats. Also, you can interact with other player's cats and even take snaps with your dream feline pets in the game. This game is magical, beautiful and one of a kind. What are you waiting for? Get this game now and find all those dream cats hiding around you.
Fantastic Cats
Ever wondered what your cat is doing when you're not home? Or when you're sleeping? Or just simply when you're not looking at them? Cats are mysterious they say. They can be strange. In this amazing game, you'll be playing as a blogger who blogs about cats. The game has a very cute interface with beautiful graphics. You can leave food, snacks, and toys for the cats in your backyard. The more stuff you place, the more cats will come and hangout. The behaviors and movements will be recorded in the cat log. At night, you can go through the log and find if there's anything mysterious or odd about their behaviors. The game offers you daily tasks which makes the game more fun and addictive. This game is simply meowsome.
A Street Cat's Tale
Warning: This game can be extremely SAD. A Street Cat's Tale is a wonderful game that has an amazing story. In the game, you'll be helping a stray kitten to find it's mom. As you play the game you can find food and feed the kitten throughout the journey. Escape from possible enemies and dangers. The game has multiple endings which makes the game unpredictable and it depends upon you how the game will end. The game is really beautiful with its graphics and music. It's a cute melancholic game. But why this game is sad because the game is based on the lives of stray animals. And we all know that it's not always pretty. And that is why the game developers 'Feemodev' donates 10% of the profits from the game to Cat/Dog shelters. It doesn't matter if you're a cat lover or not, this game will change the way you see stray animals.
Cat Forest - Healing Camp
Just picture this. Harvest Moon or Stardew Valley not with humans but with CATS. Yes. It's true. Cat Forest - Healing Camp brings you the adventure gameplay of crafting and surviving along with a beautiful story for all the cat lovers out there. The game lets you create your campsite and decorate it with a lot of furniture and other items. This will let other cats visit your campsite and the game will progress eventually. In the game, you can feed your cat, craft, cultivate, and also go fishing. The game has pleasant music and stunning graphics. If you enjoy games like Harvest Moon, and you're also a cat lover then definitely you'll love this game.
Furistas Cat Cafe - Cute Animal Care Game
This is such a heart-melting game where you play as the owner of Furistas Cat Cafe and you can adopt cats and match them with your customers. Each cat has a fascinating backstory and behaviors specific to their personality. You can also customize your Cafe however you like and take snaps with your cats and capture happy moments that happen throughout the game. All the cats you adopt in the game are rescue cats. With attractive graphics and a simple yet gorgeous interface, this game is purrfect.
Exploding Kittens - Official
Exploding Kittens is an online multiplayer, highly-strategic, card game where players draw cards until someone draws an Exploding Kitten, at which point they explode, and they are out of the game unless that player has a Defuse card, which can defuse the Exploding Kitten using things like laser pointers, belly rubs, and catnip sandwiches. All of the other cards have their abilities which are used to move, mitigate, or avoid the Exploding Kittens. The game has mind-blowing graphics and sound effects. The cartoon looking colorful interface will make you addicted to this game. If you are a fan of multiplayer card games, and also an Ailurophile, then you must try this game. You'll be catamazed.
To all the proud pet owners out there, have a fun and happy life with your wonderful pets. They're a blessing in our lives. Love them unconditionally. Let them make us more humane.