Beginning a successful YouTube Channel
Tube Mastery and Monetization by Matt Par: A Comprehensive Review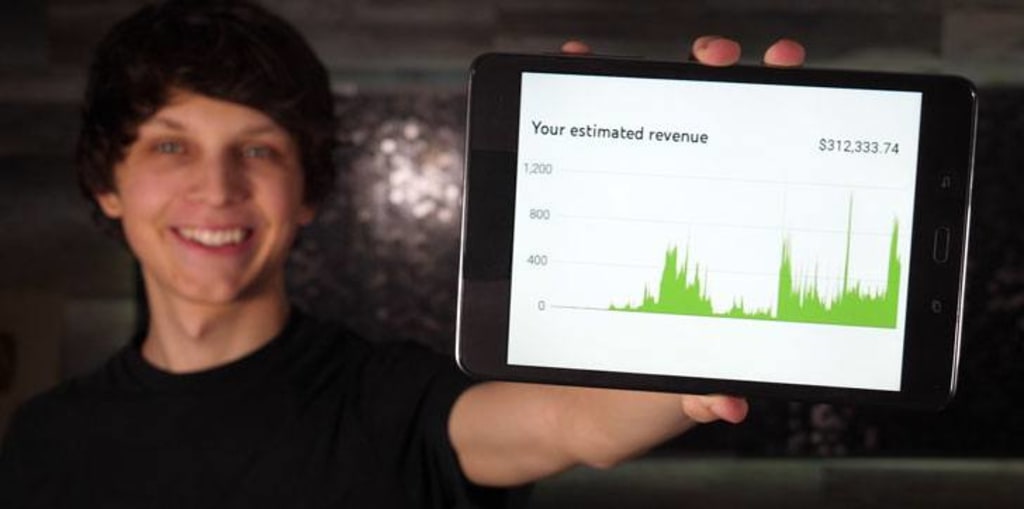 Introduction
Are you a budding YouTuber looking to monetize your content and grow your channel? Tube Mastery and Monetization is a course created by Matt Par, a renowned YouTube expert, who shares his knowledge and strategies on running successful and profitable YouTube channels. In this comprehensive review, we will take an in-depth look at the course's content, structure, and effectiveness to help you decide if it's the right investment for your YouTube journey.
Course Overview
Tube Mastery and Monetization is an online training program designed to teach aspiring content creators the ins and outs of YouTube monetization. Matt Par has created a comprehensive curriculum, which covers various aspects of YouTube, such as channel creation, content planning, video production, search engine optimization (SEO), and monetization strategies.
The course is divided into seven modules, with each module targeting a specific aspect of YouTube growth and monetization:
Module 1: Welcome and Overview
Module 2: Choosing Your Niche
Module 3: Setting Up Your Channel for Success
Module 4: Uploading Videos
Module 5: The Growth Module
Module 6: The Monetization Module
Module 7: Scaling Your Channel
Course Content and Structure
Tube Mastery and Monetization is a well-structured course, with each module building upon the previous one, guiding students through the entire process of creating, growing, and monetizing their YouTube channels. Matt Par offers a variety of learning materials, including video lessons, PDF guides, and worksheets to help students stay organized and engaged throughout the course.
Module 1 offers an introduction to the course and sets the stage for what students can expect from the training program. This module is designed to get students familiar with the course structure and set the right expectations for the learning journey ahead.
In Module 2, students learn how to choose a profitable niche for their YouTube channels. Matt Par provides in-depth guidance on niche research, market trends, and competitor analysis, which is crucial for building a sustainable and profitable YouTube channel.
Module 3 focuses on setting up the YouTube channel, including technical aspects like channel art, channel description, and custom URLs. This module also teaches students about essential branding elements, such as logos and color schemes, to create a professional-looking channel.
In Module 4, Matt Par delves into the process of uploading videos, including video creation, editing, and optimization. Students learn how to create compelling content that resonates with their target audience and maximizes audience retention. This module also covers vital SEO strategies for video titles, descriptions, and tags to ensure maximum visibility on YouTube.
Module 5, the Growth Module, teaches students how to leverage YouTube's algorithm and use various tactics to grow their channels organically. Students learn about keyword research, thumbnail design, and audience engagement strategies that can significantly boost their channels' performance.
Module 6 focuses on monetization, where students learn about various methods to generate revenue from their YouTube channels, such as Google AdSense, affiliate marketing, and sponsored content. Matt Par shares his insights on maximizing earnings and diversifying income streams to create a sustainable and profitable YouTube business.
Finally, Module 7 teaches students how to scale their channels by outsourcing, automating, and systematizing various aspects of their YouTube operations. This module is crucial for those looking to turn their YouTube channels into full-time businesses.
Pros
Comprehensive Curriculum: Tube Mastery and Monetization covers every aspect of running a successful YouTube channel, from niche selection to monetization strategies. The course is designed for both beginners and experienced content creators, making it a valuable resource for anyone looking to succeed on YouTube.
Expert Instructor: Matt Par is a well-known YouTube expert who has managed multiple successful channels in various niches. His extensive experience and proven strategies make the course content trustworthy and effective.
Step-by-Step Guidance: The course is structured in a way that guides students through the entire process of building a YouTube channel, from scratch to scaling. The step-by-step approach ensures that students can easily follow the instructions and implement the strategies taught in the course.
Practical Examples and Case Studies: Tube Mastery and Monetization offers numerous practical examples and case studies that help students understand the strategies taught in the course better. These real-life examples make the course more engaging and allow students to see how the strategies work in practice.
Active Community: The course offers access to a private Facebook group where students can connect with fellow content creators and learn from their experiences. This community support is a valuable resource for students to ask questions, share ideas, and stay motivated throughout their YouTube journey.
Lifetime Access: Students get lifetime access to the course material, which means they can revisit the content and stay updated on the latest strategies and best practices in YouTube growth and monetization.
Cons
Price: Tube Mastery and Monetization is a premium-priced course, which might not be affordable for everyone. However, considering the comprehensive curriculum and expert guidance, the investment can pay off in the long run for those serious about YouTube success.
Time Commitment: The course requires a significant time commitment from students to watch the lessons, complete the assignments, and implement the strategies. Success on YouTube requires dedication and persistence, so students should be prepared to invest their time and effort into the course.
Conclusion
Tube Mastery and Monetization by Matt Par is a comprehensive and well-structured course that offers valuable insights and strategies for YouTube success. The course covers every aspect of building, growing, and monetizing a YouTube channel, making it a must-have resource for aspiring content creators.
While the course may be on the expensive side, the wealth of knowledge and expert guidance offered by Matt Par justifies the investment. Tube Mastery and Monetization is not a get-rich-quick scheme, and students must be ready to commit their time and effort to see results. For those serious about making a career on YouTube, this course can be the perfect roadmap to success.
Overall, Tube Mastery and Monetization is a highly recommended course for anyone looking to build a profitable and sustainable YouTube channel. With Matt Par's expertise and the course's comprehensive curriculum, students have the necessary tools and knowledge to succeed in the competitive world of YouTube.
To get access to the ultimate guide to building a successful youtube channel click here
Reader insights
Be the first to share your insights about this piece.
Add your insights