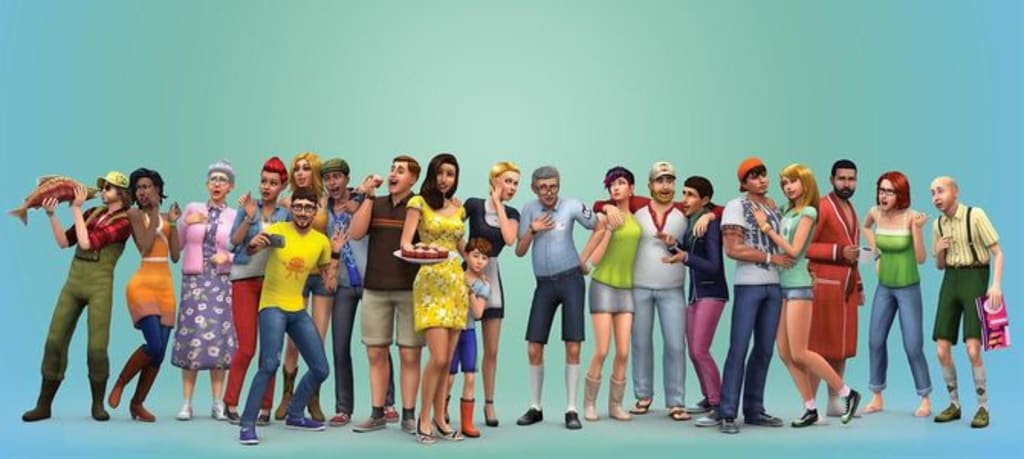 The Sims 4 was launched on September 2nd, 2014. The Sims 4 is a life simulator where you are their god and you control them. However, Sims can be made more fun by adding mods and custom content (CC) into your game. I will teach you the basics.
Steps

Preparation
Ensure you have The Sims 4 base game installed on your Laptop or PC.
Download an extraction software such as 7 Zip or WinRAR.
Making the Mod Folder
This can be done by finding your documents, then Electronic Arts, then The Sims 4. Inside this folder right click and select create a folder and name it 'Mods.'
Before Mods and CC can be downloaded, we need to add a file to this newly created folder and the file is called Resource.cfg.
Downloading the Mods and CC
For a safer experience, you should use trusted sites such as Mod The Sims (MTS) or The Sims Resource (TSR).
Once you have found a mod or piece of CC, download it. This should be located in your downloads folder.
Once the file has downloaded, extract it if necessary. Now we will need to locate The Sims 4 mod folder. This can be done by finding your documents, then Electronic Arts, then The Sims 4, then in this folder there should be a folder called 'Mods.' Simply drag and drop the file you have downloaded into the Mods folder.
But when we download these files to our computer, we must ensure that we install from reliable and safe websites, as some may contain a virus. This virus may kill your computer or sent personal information such as your bank information to the people who created the file.
Linked below are some safe websites.
Some mods may not work, and in this case, ensure script mods are enabled and if this fails to work, you must ensure that the mod is up to date.
Some of the CC you download may not work and in most cases, you are missing a mesh for the CC. When you are downloading it ensure you download the mesh along with it. For example, if it says, "This hair needs mesh." You would first type the name of the hair into your browser, for example, google chrome. Then you would locate the mesh and download it when you download the mesh for the hair, it will work and will not turn your sim bald or into a demon.
If you are anything like me, you like to have a lot of custom content or mods. In this case, you may want to organize your mod folder. This can be down by creating new folders inside the mod folder. But be careful as some mods can only be 1–2 folders deep inside the mod folder, if it is any deeper the mod will not work, but CC is different that can be 4+ folders deep in the mod folder.
I will give you the main breakdown of my mod folder.
My clothes CC is broken down again into two folders. These two folders are called Male and Female.
My makeup folder is broken down into four folders again. These folders are called eyeshadow, eyeliner, blush, and lipstick.
My skin folder is only broken down into two folders, these folders are called Female and Male.
My eyebrow folder has not been broken down more as most CC eyebrows are versatile meaning they can be used on whatever sim you like.
My hair folder is broken down into two folders, male and female.