A Mom's Guide to Playing Fortnite With Your Kids
A mom's guide to Fortnite game. What is Fortnite and how to play it with your kids?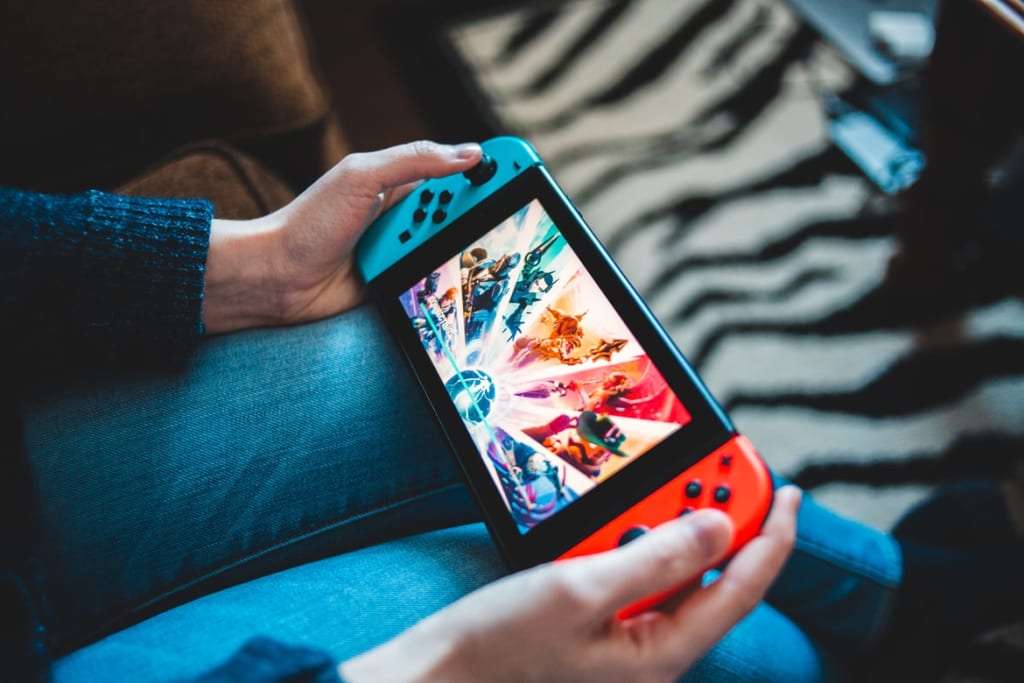 My name is Laura, and I'm 38 years old with two beautiful children. I'm a Fortnite player. It can be strange to say that I play a video game that is popular with tweens and teenagers. But I enjoy it for the same reasons others do: it's a strong shooter with unique gameplay mechanics and many opportunities to grow. It can also be a lot of fun to play with your kids if they already play or want to start.
However, because Fortnite is a game with a high ability ceiling, there are a few things you should know as a parent and as a new player before you and your children make your first drop together.
What Exactly is Fortnite?
Fortnite is a free-to-play battle royale game that can be played on PC, PlayStation 4, Xbox One, Nintendo Switch, and Android. Real players navigate the same map in battle royales, hunting for weapons, health, upgrades, and shields before fighting until only one person (or team) remains. Throughout the game, a storm aspect compresses the area, driving players to fight closer and closer together until a victor is declared.
Most popular battle royale games, such as Fortnite, Call of Duty: Warzone, and Apex Legends, are shooters, however several use other weapon systems. Spellbreak, for example, relies on spellcasting rather than weapons for battle. Fortnite's building mechanic is what sets it apart from other games. Most battle royale games require players to use the environment as cover. In Fortnite, though, players may design fortresses, towers, and tunnels using modifiable walls, floors, cones, and ramps to provide both protection and fighting area. It's a big part of why the game is so popular. Instead of depending solely on good positioning and aim—though both are still important—Fortnite players use offensive and defensive building to gain the elusive "Victory Royale."
Despite the fact that construction is an important aspect of the primary game, Fortnite just launched a specific no-build option for players who aren't interested in it. They've even held competitions in this mode, indicating that it'll be around for a while.
Fortnite is a popular video game that is available on many platforms. In Fortnite, players fight against each other to survive in an ever-growing virtual world. To play the game, players must collect items that can be used to help them survive. One of the most important items in Fortnite is V-Bucks. Fortnite V Bucks are the currency that is used in the game to purchase items and weapons.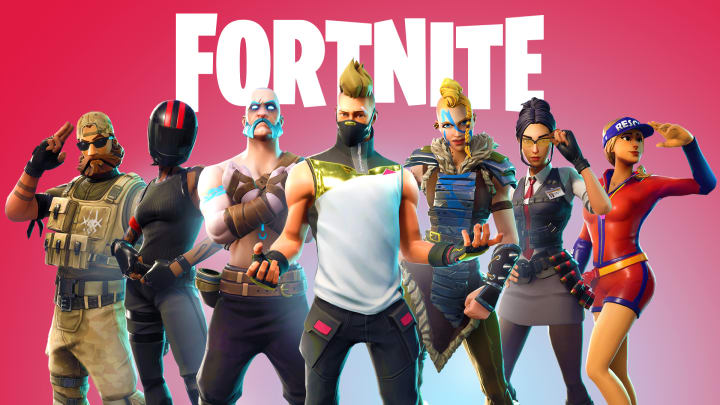 Is Fortnite Suitable For Children?
This is a personal decision that each parent must make based on their children's ages, personality, and level of comfort, but there is a reason why so many young people play the game. First and foremost, the aesthetic design is entertaining and humorous, despite the fact that the game is built on shooting and eliminating opponents. Players can play as a big banana named Peely, one of more than a dozen Marvel and DC superheroes, or any of hundreds of other bizarre characters—but you'll have to pay for those nice skins. You can also dance with your friends, carry a chicken in the air, ride on the back of a dinosaur, and even water ski behind a speeding shark in the game.
There is no blood, screaming, or bullet impact sounds when a player is eliminated, and no body is left on the ground, as in more realistic combat games. The vanquished player simply vanishes, leaving their belongings behind. There's surprisingly little violence for a violent video game, which is why I only allow my 6-year-olds see me play on a limited basis.
The multiplayer modes contain the most dubious content for children. Players can play games with their friends and converse with them, but if their friends aren't available, they can also play multiplayer modes with random individuals who can converse with them. Now, this can be a lot of fun—I've met individuals online with whom I've continued to play for years. Some players, like any other online community, are simply seeking for reasons to be toxic. Strangers have yelled terrible, bigoted, and horrifying things at me, and there are definitely scammers out there.
Keeping this in mind, Fortnite has a variety of measures targeted at keeping children safe online. The first is that no one under the age of 13 is officially permitted to have an account (though many do). When my children play, they do so on my account, with me watching over their shoulders. Parental controls are also available in Fortnite, including the ability to disable friend requests, voice chat, and in-game messaging. It's a good idea to keep such features disabled until you're certain they're playing with their buddies. Practice appropriate online safety habits as your children grow autonomy in the game and on the internet in general. You should also keep the game visible in common areas of the house, and don't require kids to use headphones to play (though good headphones do make the game easier). Also, discuss about how to deal with unwelcome or uncomfortable internet contacts.
Finally, if your children begin to take the game seriously and express an interest in participating, contact the Coalition of Parents in eSports (COPE). This is a non-profit dedicated to assisting parents in better understanding the benefits of gaming and how to help their children navigate the competitive gaming environment.
Find a Relaxing Way to Practice.
Fortnite is entertaining, but it has a steep learning curve and a large ability gap. The hours we spent as kids playing Halo, GoldenEye, and Call of Duty won't help you much. My advice is to jump into your first game or two and see how the skill gap affects you. When you do, try to avoid landing in one of the map's marked places. These usually have a large number of participants, and you'll be eliminated swiftly. Find a rifle and some shields (the blue jars you'll find in chests or on the ground) in the in-between sections.
Hopefully, one or two of the AI players who populate game lobbies will kill you before you run into a live player, who will most likely eliminate you swiftly and in a confusing manner. I can't tell you how many times a player has encircled me with a box and then shot me from behind when I believed they were still in front of me.
Unfortunately, due to the high skill ceiling of even the worst Fortnite players, it's difficult to succeed as a brand new player. For most people, building and editing is a novel and new mechanic, but it is the most crucial aspect of the game. You will lose if you are unable to construct competently. You can learn to build in-game, but learning on a practice map is faster and less stressful.
Open a Free building map from the Island Code tab—these are just wide-open spaces with no adversaries where you may practice building. You should select one that suits you, although Raider's Piece Control Map is one of my favorites because it has both freebuilding and more controlled building practice parts.
To begin, get used to putting up a wall, ramp, floor, and cone without having to worry about which button to hit. Consider switching which input on your keyboard or controller accomplishes what while you're training. The keybinds in Fortnite are totally customisable, so you may configure your controls to whatever works best for you. For example, half of my building is bound to the mouse's auxiliary buttons.
There's a lot more to building than just three structures, but they'll help you keep fights going and even start winning them. After you've mastered these, you may go on to other aspects of Fortnite construction and editing. If your children already participate in sports, ask them for suggestions on where to go next. YouTube will be your best friend if you're learning together. There are plenty of instructive videos available, but KenBeans and Jivan are two of my favorite content makers for Fortnite tutorials. They both include videos that cover everything from basic gameplay mechanics to professional breakdowns. Also, if you're seeking for someone your age to play with, look up Swearin' on Twitch. He's cultivated a group of adult players that organize practices, competitions, and simply enjoy playing with people their own age. If you're interested in playing, it's the best way to locate me because I'm a really active part of that community.
Try Out Different Game Modes
While the battle royale mode is at the heart of Fortnite, the game also includes hundreds of other modes, some produced by Epic Games and others created by regular players. So, when you're bored of dying to 15-year-olds, go to the Discover page and take a look around. From practice maps to death runs to recreations of iconic games like Among Us, there are options for everyone.
If you have small children, like I do, these imaginative maps are a terrific way to expose them to the game's mechanics without exposing them to the game's more brutal components. Open Driving World is one of my children's favorite modes. All you have to do is get in a car and go about, jumping off cliffs and flinging yourself off mountains. It's ideal for 6-year-olds or anyone searching for a relaxing gaming experience.
And if you're seeking for a creative mode that doesn't yet exist, you might be able to invent it. Every participant gets their own Creative map, which they can use to realize their idea. Perhaps you'll create a new favorite mode for your youngsters.
Determine The Amount of Money You Wish to Spend.
As previously said, Fortnite is completely free to play. There are no pay-to-access unlockable levels or game modes in this game. Fortnite, on the other hand, features a lot of stuff that can be purchased. New skins (in-game avatars), harvesting equipment, backpacks, gliders, emotes, dances, and other aesthetic stuff for the game can all be purchased. These aesthetics may not provide a competitive advantage (at least in theory), but they are a lot of fun. Fortnite routinely releases new skins, and it frequently collaborates to produce skins based on popular brands such as DC, Marvel, Star Wars, The Walking Dead, and Dune.
These aesthetics are available in the game's item shop as one-offs, as well as two distinct types of larger packages. The first is what's known as a Battle Pass, which costs around $10 every season (roughly every three to four months). This grants you access to in-game quests, which you may complete to gain access to new skins and other content. For $12 a month, you can join the Fortnite Crew, which grants you access to the Battle Pass, extra in-game gold, and exclusive skins and visual stuff.
It's up to you if you want to pay for the game's purely visual content, but know that your kids will ultimately ask for it. And, honestly, you'll be tempted if you start playing—I've spent far more money on Fortnite than I anticipated when I initially fell in love with the game.
After all, there aren't many games where I can use Batman to shoot a stormtrooper in the face while fleeing a gigantic banana with him.
adventure games
About the author
Reader insights
Outstanding
Excellent work. Looking forward to reading more!
Top insights
Eye opening

Niche topic & fresh perspectives

On-point and relevant

Writing reflected the title & theme
Add your insights