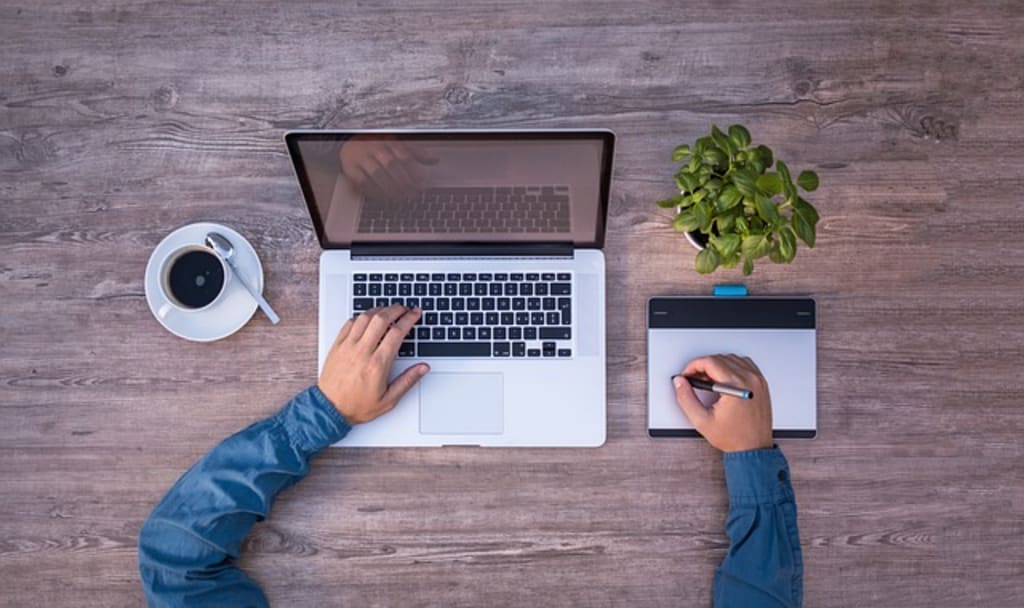 I meant to write a brief post about my thoughts on experiencing the Limited and Limited draft formats for the first time over the last two weeks, as part of the Avacyn Restored pre-release and release day events, but I felt like I really needed to write this post first, in the hopes that it would inspire more people to get on board with this and ultimately give me more people to play Magic the Gathering with online.
As of right now, I don't get a lot of experience playing Magic outside of the Friday Night Magic events that happen once a week in my city. There are card shops that run tournaments on Wednesdays, Saturdays, and Sundays, but they tend to be ones that you have to pay an entry fee for and you typically want to have your ducks in a row before you show up.
So needless to say, I don't really have anywhere to test my decks or decks that I have been thinking about building. I realize that testing is a huge part of the process and one that I really lack in. I tried looking into official versions of Magic the Gathering that you could play online, but I didn't like the idea of either paying for virtual cards that don't translate to real life ones, or the idea of having a limited pool of cards or pre-constructed decks to choose from.
Enter Cockatrice
A free piece of open source multiplatform software that you can use to play Magic the Gathering over a network, along with hundreds of other users. After giving Cockatrice a try for myself one night, I decided that I really liked not only the layout of the program, but the simple and easy to use controls associated with it. The users that I found online tended to be pretty friendly and now I'm trying to get more people into this, so that I have more people to play with.
Because new or unfamiliar programs can seem intimidating, I figured I would write a brief starter guide for Cockatrice and give people a taste of what they can expect. This won't be terribly in depth, but hopefully it gives people some idea of what Cockatrice brings to the table and inspires people to try it out for themselves some time. The first half of this guide will walk you through how to get Cockatrice onto your computer, how to setup and update your card database, and how to build your deck. Part two will go into more detail about how to get a game started and some of the controls that you can use once you start playing.
Step #1: Visit the Cockatrice home page. It should look like this: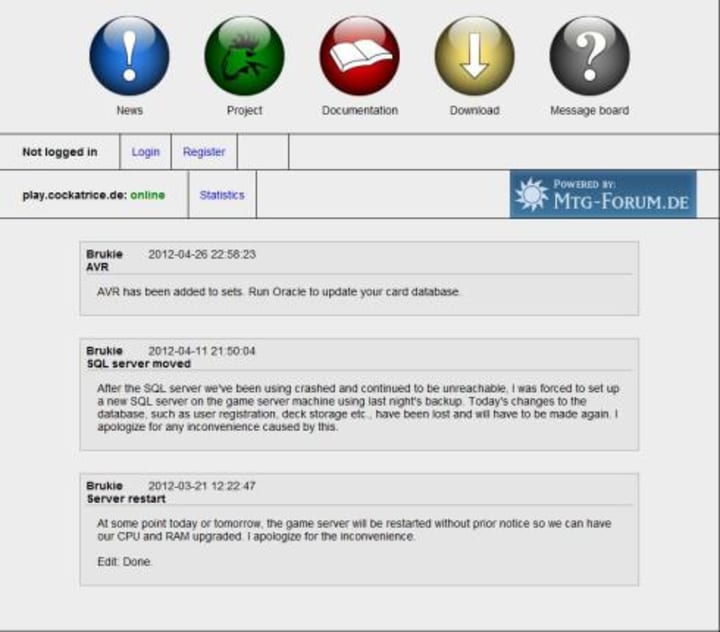 Step #2: Download the program.
Click on the yellow circle at the top of the page marked "Download." This will take you to a page that looks like this: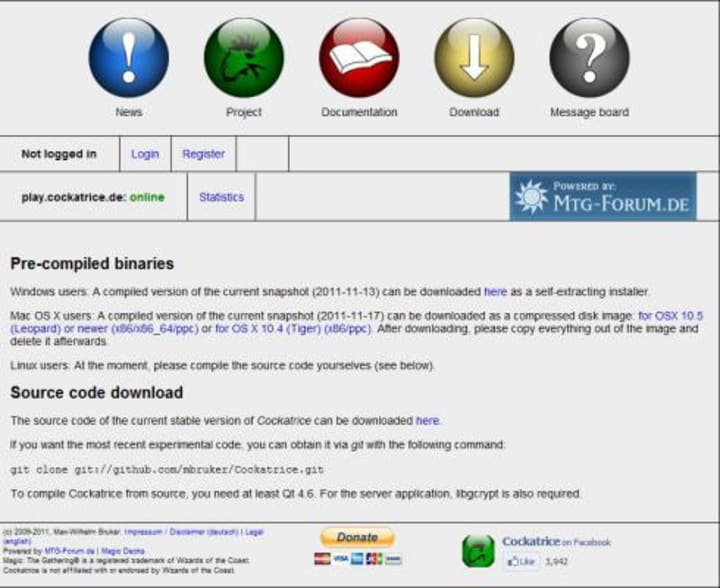 I only have experience downloading Cockatrice as a Windows user, so I apologize in advance for not being much help in the Mac department. Click on the link found in the "Windows Users" section to download the .exe program, which will help you install Cockatrice.
Step #3: Connect to Cockatrice.
Once you have installed Cockatrice to your computer you will see a mostly blank screen with two menus at the top. Click on "Cockatrice" and then "Connect". Make sure to leave the host and port information as is and type in a name for yourself. If you plan on using Cockatrice more than once, you can register your username on the main site and use it subsequently by entering in your username and the password you have chosen. If you're still not sure how you feel about the program, you can just enter in whatever username you want to go by without a password and that would be fine. Successfully connecting to Cockatrice will take you to this area: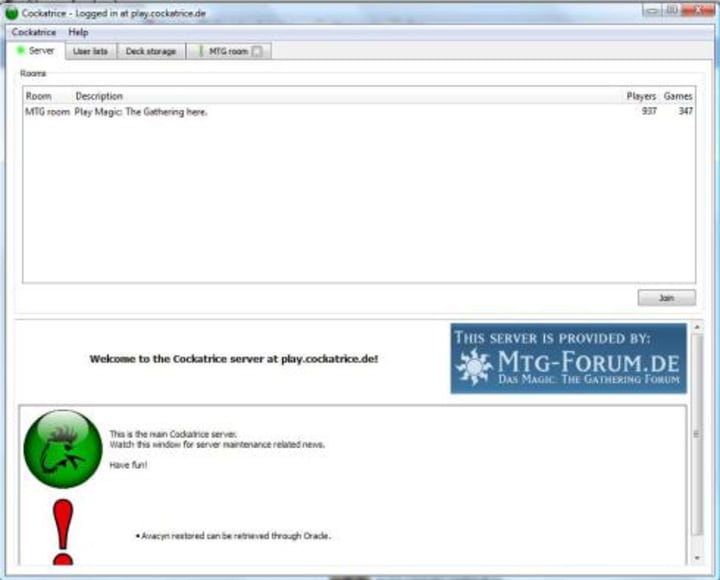 Step #4: Run Oracle
Either during the initial download process or after, you will have to run the program called "Oracle" that can be found in the main Cockatrice folder and which allows you to upload all of the cards that you will use to build your deck. On the Oracle importer screen, click "File" and then "Download sets information." A window will open, asking you to enter a URL, but one should already be located in the field for you. Hit "OK." You should see a list of expansions with check boxes to the left of each name. You will want to select "Check all" and then "Start download." This will give you access to every card from each set that you have selected. Going forward if you want to just add one set, like for when a new expansion comes out, just select the box for the set you want, uncheck the rest, and then click "Start download."
Step #5: Build your deck.
Once you have uploaded all of the sets that you will want to have cards from, click on "Cockatrice" and then "Deck Editor." When starting off with a fresh deck, it looks like this: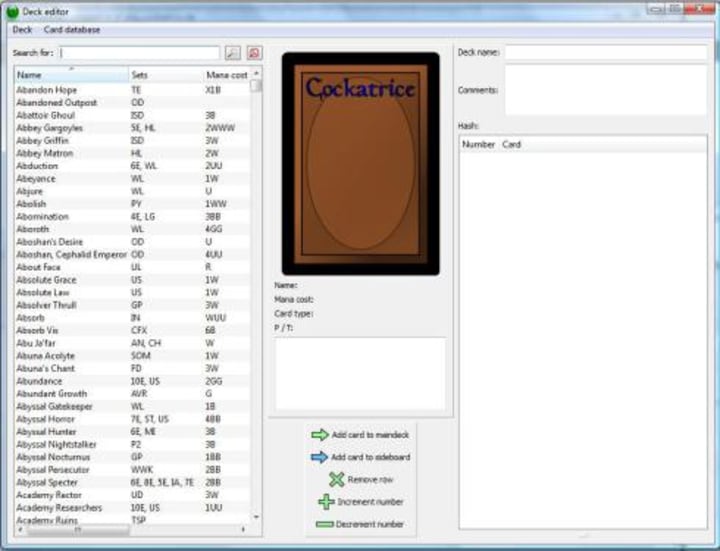 Start by searching for the cards you want from the box on the left. An image of the card will appear in the middle of the screen, to show you what it looks like and what the card does. Use the green arrow to add those cards to your main deck or the blue arrow to add them to your sideboard. If you add cards you later decide that you don't want, you can click on the X button to remove all cards with that name from the deck. If you want to increase or decrease the number of said card one at a time, you can click the plus or minus buttons, respectively to do that. Once you have your deck built to your satisfaction, click on "Deck" and then "Save deck as" to save your deck for future use.
Part two should be coming out shortly. If you just can't wait for me to publish it, feel free to poke around Cockatrice on your own, or even pop into the main chat room channel and see if you can strike up a conversation with someone there who might be able to help you out a bit further. I've had some pretty positive experiences so far with folks that I have met through the server, so I highly encourage you to try and make a new friend that way. Otherwise, keep your eyes peeled for the second half of my guide to Cockatrice and let me know what you think of the program, if you have gotten around to trying it.
May the cards be with you!
Reader insights
Be the first to share your insights about this piece.
Add your insights