50 Cent May Have Just Hinted at a Rockstar Games Collaboration for GTA 6
"GreenLight Gand this s**t is bigger than power trust me" -50 Cent.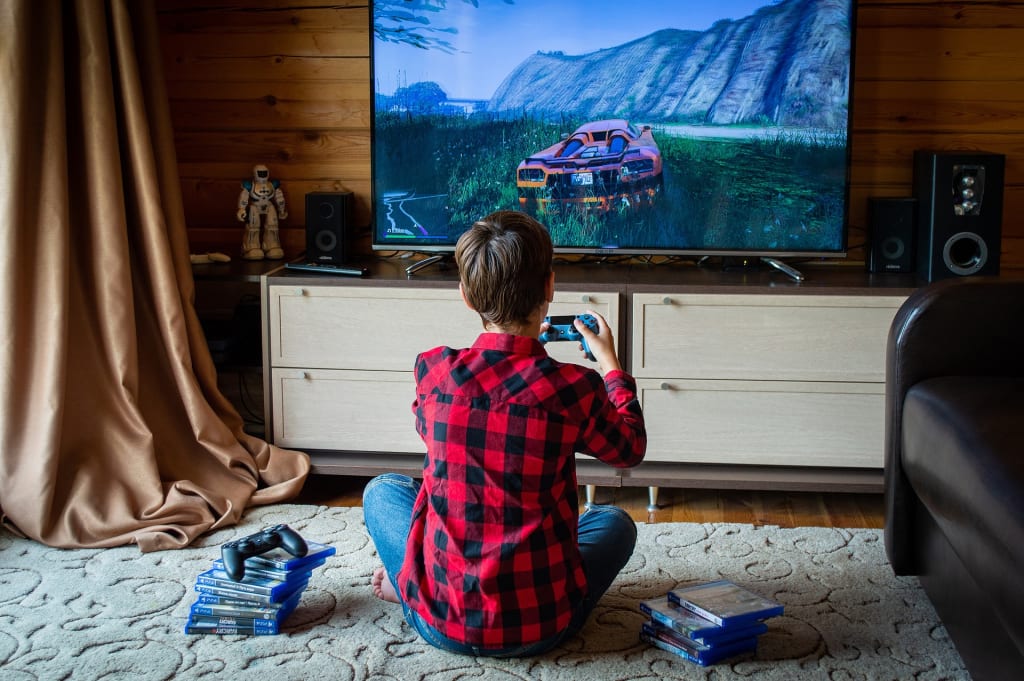 Image by Victoria_Watercolor from Pixabay
In a couple of previous posts, I spoke about some recent rumors and leaks regarding Grand Theft Auto VI. Although what I wasn't expecting was a tease from a popular rapper regarding the next GTA game.
I will include the links to these posts at the end of this article.
Rockstar Games has made a name for itself in the video game industry for its high-profile collaborations, particularly in the Grand Theft Auto series.
The company has enlisted famous musicians to lend their music to the games and convinced top actors to appear in the game as well.
Some examples of this include Samuel L. Jackson in GTA San Andreas, Michael Madsen in GTA III, and Ricky Gervais in GTA IV. The latest potential collaboration for the series might be with US rapper 50 Cent.
On March 1st, 2023, 50 Cent took to his social media to post an image of GTA: Vice City on Instagram with the caption, "I will explain this later."
This sent fans into a frenzy of speculation about what it could mean. The next day, the rapper posted the same image and message on Twitter, reigniting the conversation.
So why is everyone speculating that 50 Cent might be collaborating with Rockstar for GTA 6?
One reason is that it has been reported that the game will take place in a fictional version of Miami, just like GTA Vice City.
This theory gained even more traction when footage from GTA 6 was leaked online last year, and Rockstar confirmed that it was real.
In one of the social media posts, 50 Cent wrote, "I will explain this later. GreenLight Gand, this s**t is bigger than power trust me. BOOM."
The use of the term "green light" has been associated with gang members indicating that a hit has been ordered on them. It's unclear how this relates to GTA 6 or whether 50 Cent is just teasing his followers.
This wouldn't be the first time that Rockstar has collaborated with a high-profile rapper for the GTA series. Just last year, the company partnered with Dr. Dre for his own campaign in Grand Theft Auto Online called "The Contract".
The game also featured a new EP of music released in-game by the rapper. It remains to be seen if 50 Cent will have a similar collaboration with Rockstar.
Final Words
Rockstar's history of successful collaborations and 50 Cent's recent social media posts have fans excited about the potential for a collaboration between the rapper and the video game company.
With GTA 6 rumored to be set in Miami, it would certainly make sense for 50 Cent, a New York City-based rapper, to be involved in some capacity.
However, until Rockstar makes an official announcement or 50 Cent explains his social media posts, fans will have to continue speculating and eagerly awaiting more information.
Here are the links to my previous posts regarding GTA 6 leaks and rumors:
If you enjoy my posts and would like to stay updated on the latest gaming-related news, technology advancements, design trends, and social media insights, I invite you to follow my profile.
I will continue to share my thoughts and insights on a wide range of topics in the world of entertainment and technology.
With that being said, thank you for reading my post, and have a good one.
The original version of this story was published on another platform.
About the Author
I write articles in my field covering gaming, filmmaking, media, technology, and design. You can subscribe to my account to get notifications when I post on Medium and Vocal Media. I support Illumination Integrated Publications as an editor and moderate the Slack Workspace, where you can share your Vocal Stories with thousands of members free of charge. I own and manage two publications, one for gaming and one for YouTube. You may join via my referral link if you are new to Medium. You can also join Vocal Media to share your inspiring stories. I look forward to reading your posts on both platforms.
About the Creator
I specialise in Media, Design, and Filmmaking. I support Illumination Integrated Publications on Medium as an editor and YouTube coordinator. https://www.youtube.com/watch?v=F9DhuGQYbpI& I also own two publications for Gaming and Podcasts.
Reader insights
Be the first to share your insights about this piece.
Add your insights