4 ways to make money playing video games
If you've ever thought of becoming a gamer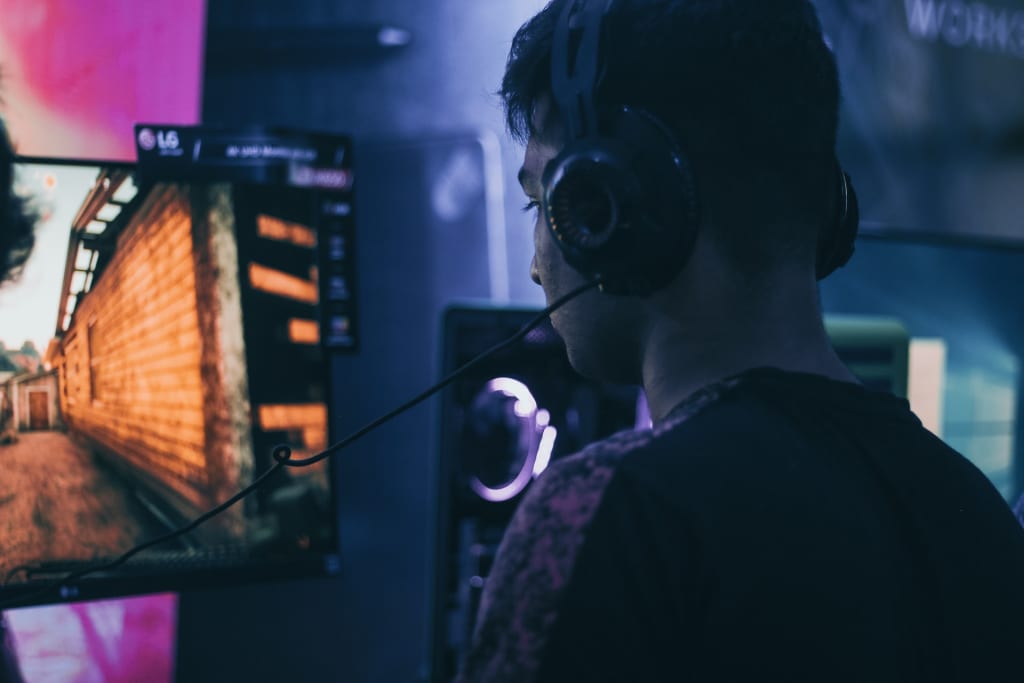 Source: Unsplash
The field of video games is one of the fastest-growing in the world. Many people follow it, both newcomers who keep joining the ranks of the community and millions who have been playing video games for a long time. In 2020, the number of players was 2.7 million. Because of this, the industry is generating enormous profits for game studios and their investors. The entrepreneurial ecosystem in the game industry is not just about the companies and teams making games. Millions of people make money, millions of dollars a month, just because of gaming. This factor has started to draw in a considerable number of people, even though many people think it won't happen in their case. But that's not true; almost anyone can start making money thanks to gaming. We present a list of four ways to make money from gaming.
1. Become a professional gamer.
This is probably a dream for most young gamers because the truth is that very few become cyber athletes. Today you can become a professional gamer just as much as you can become a representative of the main stage of traditional sports. In other words, we see such professional players competing at a high level for a team that pays them a salary. So how is this different from the primary salary mechanism? It can be a certain amount that starts at a minimum of a few hundred dollars a month, but it can also go up to hundreds of thousands or even millions of dollars. They can enter tournaments competing for their share of the prize pool. Usually, the winnings are divided among the teams. The winners get the most significant portion, a slightly smaller amount going to the silver medalists and the third-place finishers with the essential winnings. Often other teams also receive small prizes. It is logical to conclude that the top teams can earn a tidy sum at several tournaments.
Most of that amount comes in the direct form of bonus payouts. For example, in 2019, international tournaments for Dota 2, the famous MOBA, boasted prize money of $34.3 million in 2019. This money was distributed among 18 teams represented by 90 players. Many other games allocate even more funds to their events. Finally, professional players make good money thanks to their sponsors. About 90% of cybersports teams' earnings come from sponsors. Professionals receive tremendous funds from direct sponsors or sponsors from their teams. Either way, their salary equates to their tournament winnings, especially if they don't represent the top leagues or if they can't win many tournaments. Sponsorships and salaries are a constant flow of funds. However, don't forget the stiff competition: only 0.1 of the top players turn pro.
2. Become a streamer on Twitch and Youtube
Parallel to the growth and expansion of gameplay is the process of developing game content creation. This includes players who publish a recording of their game and streamers who share their gameplay live on platforms like Twitch or YouTube. The popularity of gaming is built on the millions of gamers who enjoy gaming content in their free time. Anyone can try their hand at it if you can present your skills in a particular game, series of games, or genre, such as the first-person shooter, or if you're filming in an entertaining style. This could include a comic approach to content, challenges, or something that presents a fresh take on the game. Of course, there are already many streamers in the industry, so this way of making money can become difficult.
Also, a streamer should have a well-developed strategy where the principles of Twitch and YouTube are taken into account and devote time and diligence to creating improved content. Also, anyone wanting to develop successful content should invest in equipment. This includes a stable Internet connection, a state-of-the-art gaming computer, audio, video equipment, etc. But those who do this have seen their earnings grow as they become more and more popular. Yes, it takes a long time. On average, content creators work for about two years before they get to that level. About 90% of content creators never manage to get paid for their work.
3. Become a commentator
Among content creation and streaming, there is another growing niche - commentating on cybersport events. A commentator is someone who knows the game and its process so well that they can even talk about what's going on, just like members of this profession in traditional sports. However, if you want to do it for a solid income, you need to work on your diction seriously. Then you have to study the field before you take the job. Now, it's not like enough studios provide open positions for this position, so the competition is high. However, those who manage to build a stable career in this field can enjoy it for years, if not longer.
4. Become a Booster
Finally, we present the fastest-growing field in the vast ecosystem of gaming that can bring people serious money: professional video game boosterism. Working online, members of this industry can make anywhere from $500 to $3,000 a month. Their role is to promote gaming accounts to promote the player's name successfully. This includes anything from boosting PvP stats to purchasing special cosmetic items such as skins, for example. For this, you need to know the game well and pump up your coats, but you don't need to compete with the professional players. You only need solid experience in a specific title.
This job involves gameplay in a home atmosphere without leaving home for a trip to the office, where getting started will seem like an easy process. Thanks to companies like NextLVL, you can easily find boosting opportunities. For example, players with good skills in Call of Duty: Black Ops Cold War can help clients boost services in camouflage, rank, and wins on Warzone. But there are other games here as well. If you can show an excellent level of play in Call of Duty, Dota 2, Apex Legends, Valorant, League of Legends, and others, you can start earning good money working for boosting services sites.
Conclusion
Making money from games or offline slots is possible. In today's world, there are more and more chances for everyone regardless of skills or background. In addition to continuing this growth thanks to millions of new players, we see that the opportunity to make money in this field is possible for everyone.