3 Best Gaming Set-up Gadgets
Exploring the best gadgets I could find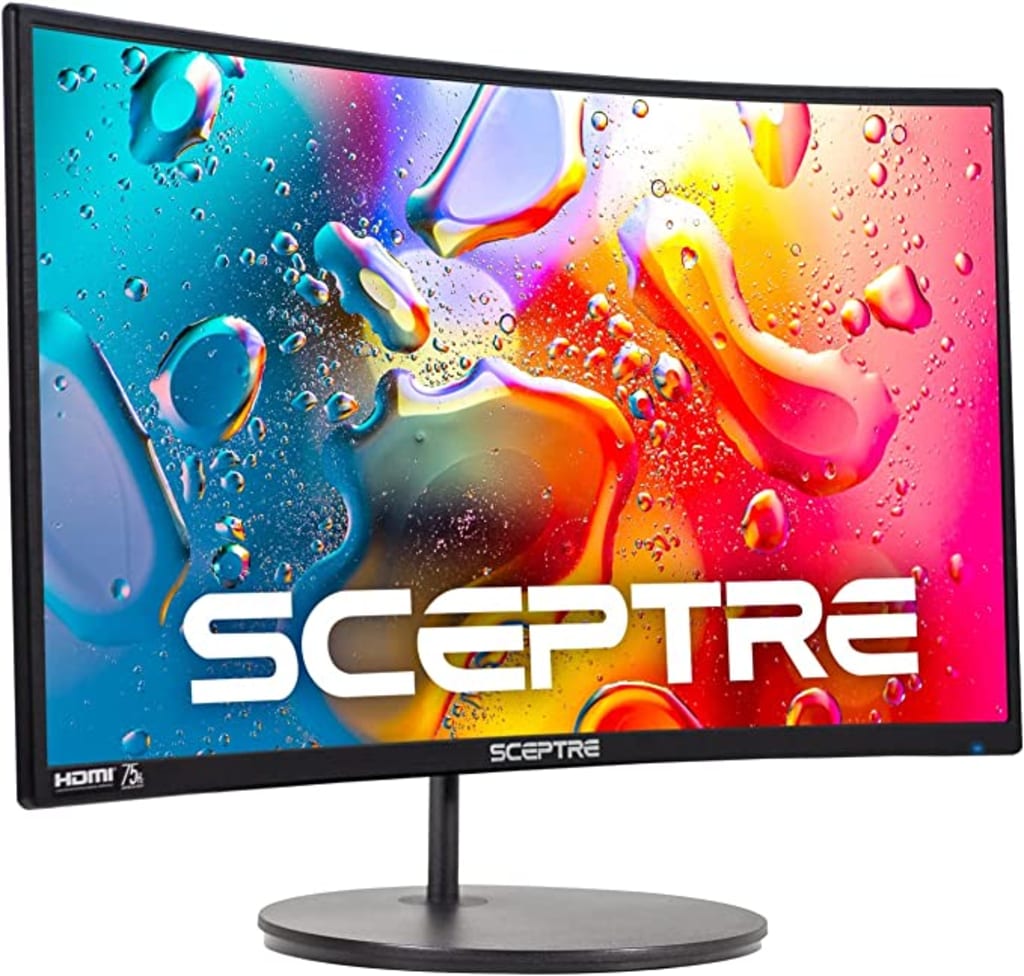 SteelSeries QcK Gaming Surface Cloth
The "SteelSeries QcK Gaming Surface Medium Cloth" is a highly regarded accessory designed to enhance precision and control for gamers. It features an exclusive QcK micro woven cloth that has been specifically optimized for both low and high DPI (dots per inch) tracking movements. This means that whether you prefer a slow and precise tracking style or a swift and agile one, this gaming surface will accommodate your needs.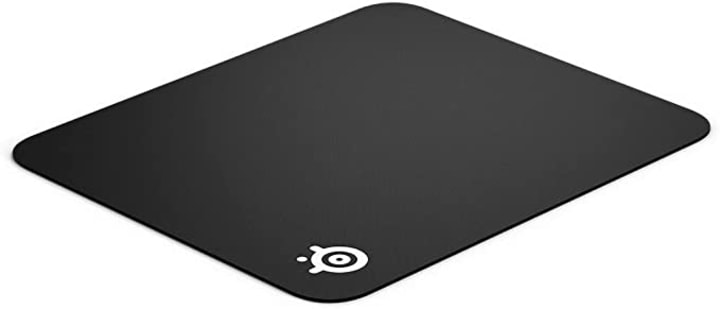 One notable feature of the QcK Gaming Surface is its non-slip rubber base, which effectively eliminates unwanted movement during intense gaming sessions. This ensures that the mouse pad stays firmly in place, allowing you to focus on your gameplay without any distractions. The stability provided by the non-slip base is particularly valuable during fast-p
aced gaming moments that require swift and accurate mouse movements.
The QcK Gaming Surface Medium Cloth is recommended for most users who have average desk space and prefer mid to low DPI settings. Its dimensions of 320 millimeters x 270 millimeters x 2 millimeters (12.6 inches x 10.8 inches) strike a balance between providing ample space for mouse movements and fitting comfortably on a standard gaming desk.
With its optimized micro woven cloth, non-slip rubber base, and compatibility with various DPI settings, the SteelSeries QcK Gaming Surface Medium Cloth is a popular choice among gamers looking for improved precision and control. By incorporating this accessory into your gaming setup, you can elevate your gaming experience and gain a competitive edge.
Sceptre 24" Curved Gaming Monitor Full HD
The "Sceptre 24" Curved 75Hz Gaming LED Monitor Full HD 1080P" is a remarkable accessory that enhances the visual experience of gaming setups. With its leading 1800R screen curvature, this monitor delivers a revolutionary visual experience by immersing you in the gameplay. The curved display creates a wrap-around effect, making images appear to surround and immerse you in a more in-depth gaming experience.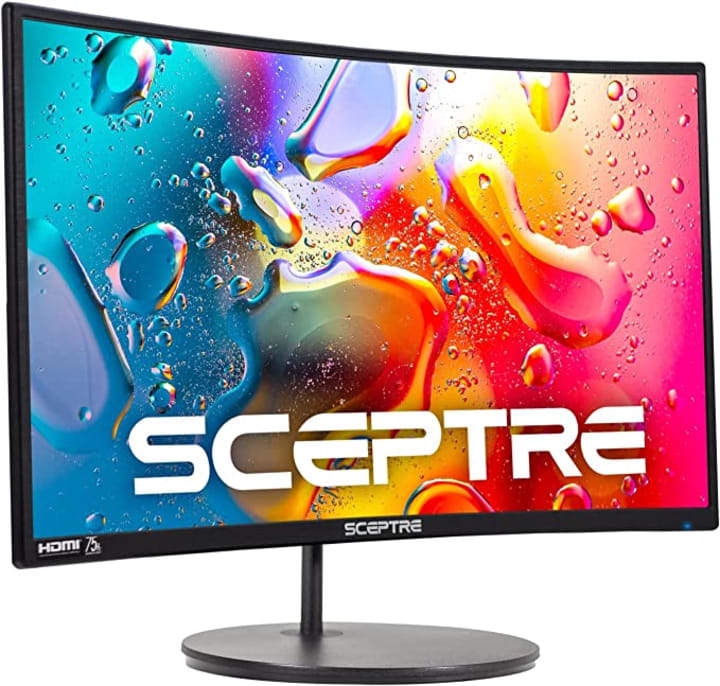 Equipped with HDMI, VGA, and PC audio in ports, the Sceptre monitor offers versatile connectiv
ity options, allowing you to connect various devices such as gaming consoles, PCs, and audio systems. This ensures that you can easily integrate the monitor into your gaming setup without any compatibility issues.
One of the standout features of this monitor is its high refresh rate of 75Hz. This means that it can display up to 75 frames per second, providing smoother and more fluid motion in games. With a faster refresh rate, fast-paced action becomes more responsive, resulting in a competitive advantage for gamers.
The monitor offers a brightness level of 250 cd/m², providing vibrant and vivid visuals. Additionally, it is VESA wall mount ready, allowing you to mount it on a wall for optimal positioning and space management.
Compatible with Windows 10, the Sceptre monitor ensures seamless integration with the latest operating system, making it suitable for PC gaming. Its brightness level of 220 cd/m² and pixel pitch of 0.27156mm (H) x 0.27156 mm (V) further enhance the clarity and sharpness of visuals.
Overall, the "Sceptre 24" Curved 75Hz Gaming LED Monitor Full HD 1080P" offers an immersive and visually captivating experience with its curved display, high refresh rate, and versatile connectivity options. With its impressive features and compatibility with modern gaming systems, this monitor is a valuable addition to any gaming setup, enhancing your gaming experience and bringing your gameplay to life.
HyperX Cloud II - Gaming Headset
The "HyperX Cloud II - Gaming Headset, 7.1 Surround Sound, Memory Foam Ear Pads" is an exceptional gaming accessory designed to provide an immersive audio experience. With its wide range of features and superior audio quality, this headset has become a popular choice among gamers.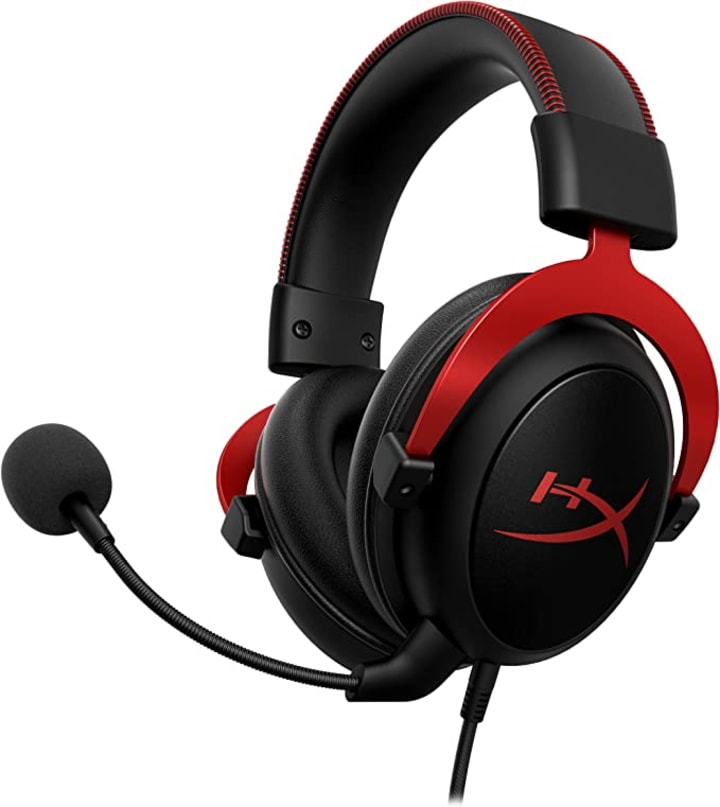 One notable feature of the HyperX Cloud II headset is its 7.1 virtual surround sound capability. This hardware-driven technology allows for precise audio localization, enhancing your gaming experience by providing accurate in-game audio positioning. With the ability to hear in-game details better, you gain an advantage over your opponents.
Designed for comfort, the headset features memory foam ear cushions and a padded leatherette headband. These provide exceptional comfort even during long gaming sessions, allowing you to stay focused and fully immersed in the game.
The headset's large 53mm drivers contribute to its supreme audio quality. By providing high-quality audio reproduction, these drivers ensure that you don't miss any crucial in-game sounds or details. The headset also offers a wide frequency response range of 15-25kHz, delivering clear and detailed audio across the spectrum.
Featuring a closed ear cup design, the HyperX Cloud II provides passive noise cancellation. This effectively blocks out external distractions, keeping you fully engaged in your game without interference.
Durability is another strength of the HyperX Cloud II headset, thanks to its solid aluminum frame. Built to withstand daily use, this headset is designed to be long-lasting and able to withstand the rigors of intense gaming sessions.
The detachable, noise-canceling microphone of the HyperX Cloud II is TeamSpeak and Discord certified. This ensures that your voice will be heard clearly by your friends and teammates, making communication smooth and effective.
In terms of compatibility, the HyperX Cloud II offers 7.1 virtual surround sound on PC and Mac, while providing stereo sound on PS4, Xbox One, Nintendo Switch, and mobile devices. This versatility allows you to enjoy the immersive audio experience across various gaming platforms.
Overall, the "HyperX Cloud II - Gaming Headset, 7.1 Surround Sound, Memory Foam Ear Pads" provides exceptional comfort, superior audio quality, and immersive gaming features. Its 7.1 virtual surround sound, noise cancellation, and durability make it an excellent choice for gamers seeking a high-quality audio experience
About the Creator
Hey gamers! I'm Robert Zane, a professional PC gamer and influencer. Join me on this thrilling gaming journey as we conquer challenges, inspire each other, and celebrate the joy of gaming.
Reader insights
Be the first to share your insights about this piece.
Add your insights