Created with Humble Bundle
12 New Additions Your Gaming Library Absolutely Needs
With Humble Bundle, you have access to games that suit your preferences and your wallet!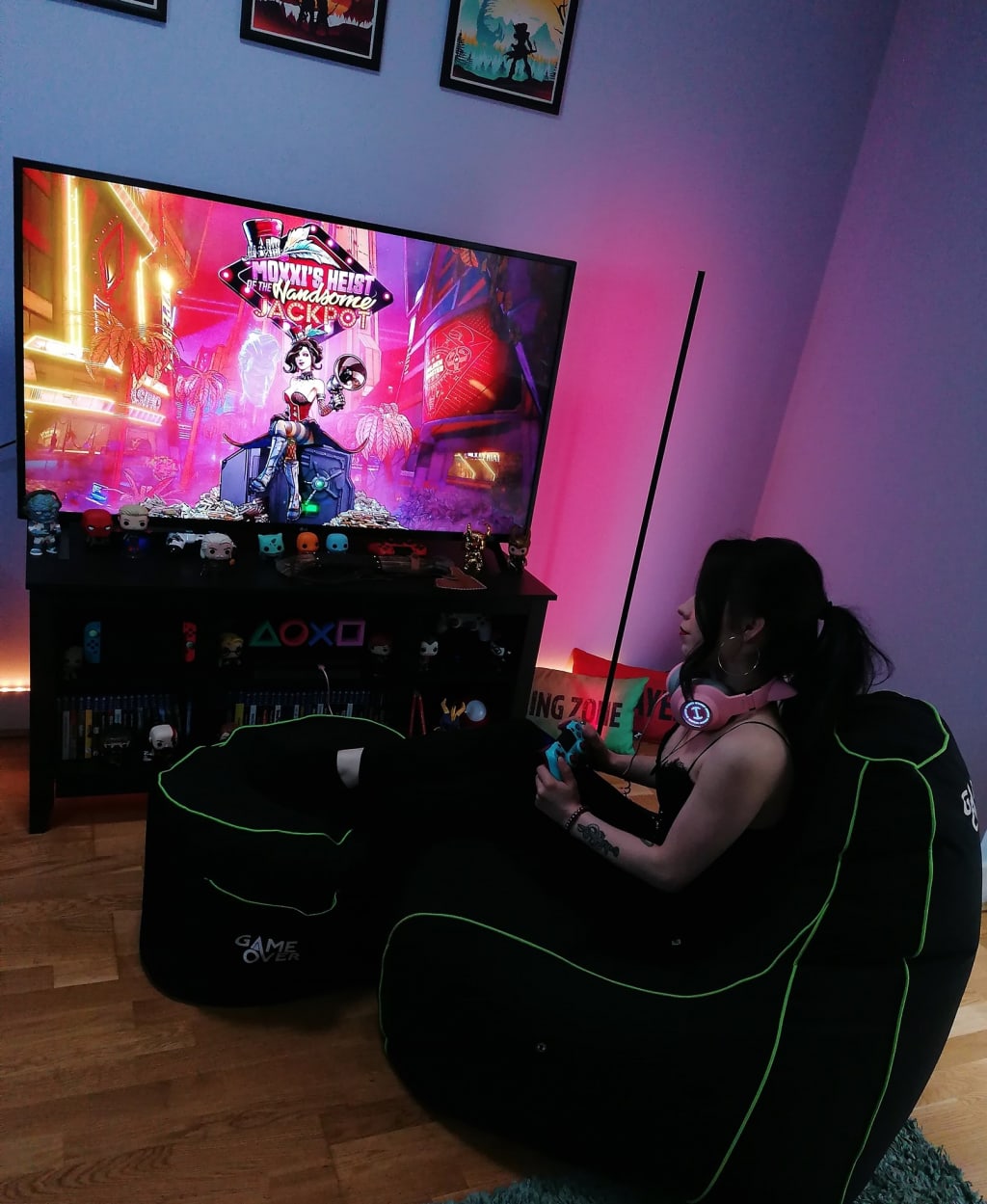 My gaming journey started with a console, eventually moving to gaming on a PC. I've been gaming all my life, but was forced to take a hiatus when I was too busy with work and traveling a lot. Over the last few years, I renewed my passion for video games. Let's be honest: lockdown was pure bliss for people like myself. It gave us time to focus on what we love– gaming.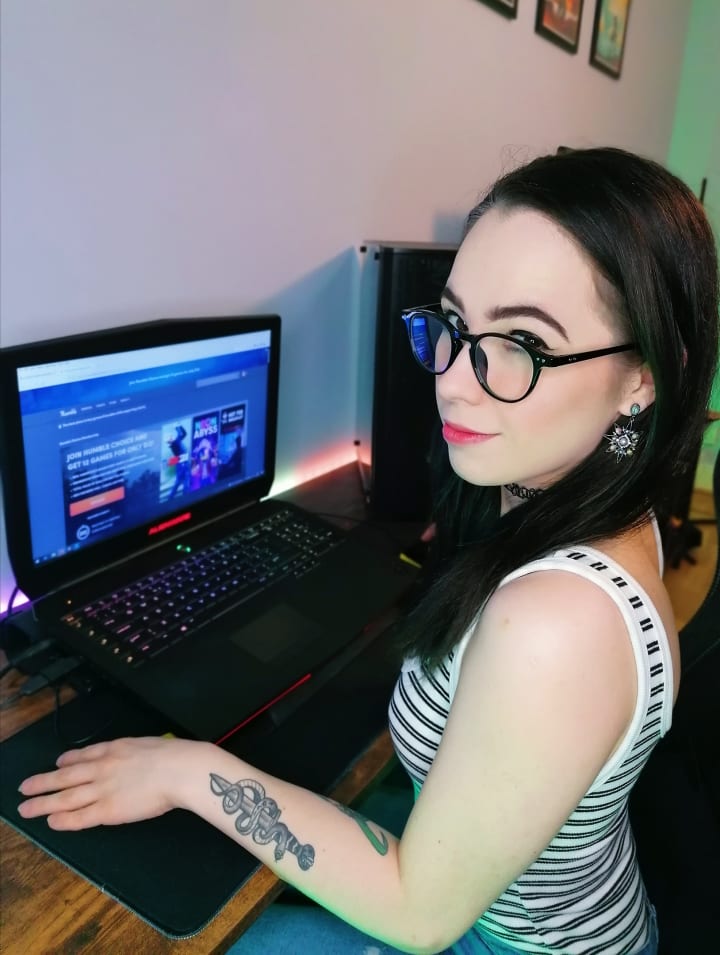 Gaming gives you the opportunity to escape reality and live a life that you could only imagine. Gaming grew in popularity during the pandemic, which is great, especially if you find the right community for yourself. An online community where you can play, chat, and share your passion with others is unbeatable.
Unfortunately, with increased popularity in gaming comes increased prices of games. New games can be absolutely mind blowing with incredibly detailed graphics and amazing stories that make us feel like we're in a movie instead of a video game. Unfortunately, not everyone can afford to buy a brand new game on a release date, especially for Next Gen consoles like Playstation 5 or Xbox Series X that can cost up to $80 (60£).
If you can relate to the pain of increasing prices, let me introduce you to Humble Bundle, the digital store for games, ebooks, software and more. For gaming specifically, you can either subscribe to a monthly plan or pick a bundle that suits your preference. With constantly changing bundles and high discounts, it's easy to find something for everyone.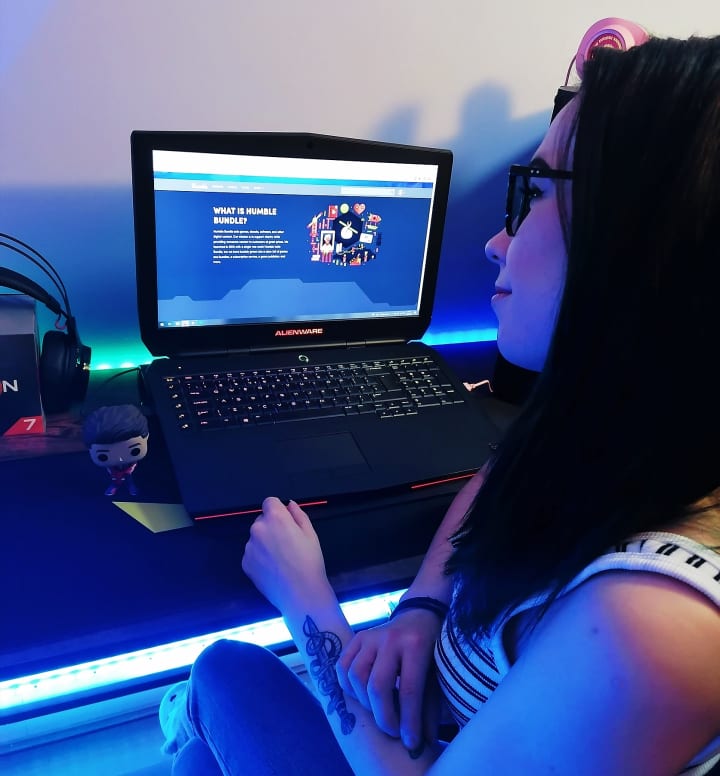 The best part of the deal is that you decide how much you want to pay and where your money goes. Every bundle supports a different charity organization, which you can also customize if you prefer to donate to a charity not listed. So while you are having fun with your games you are also helping others. How cool is that?!
So, stay with me and I'll tell you how you can get 12 new games to add to your library for only $12!
Gaming Customization Is Key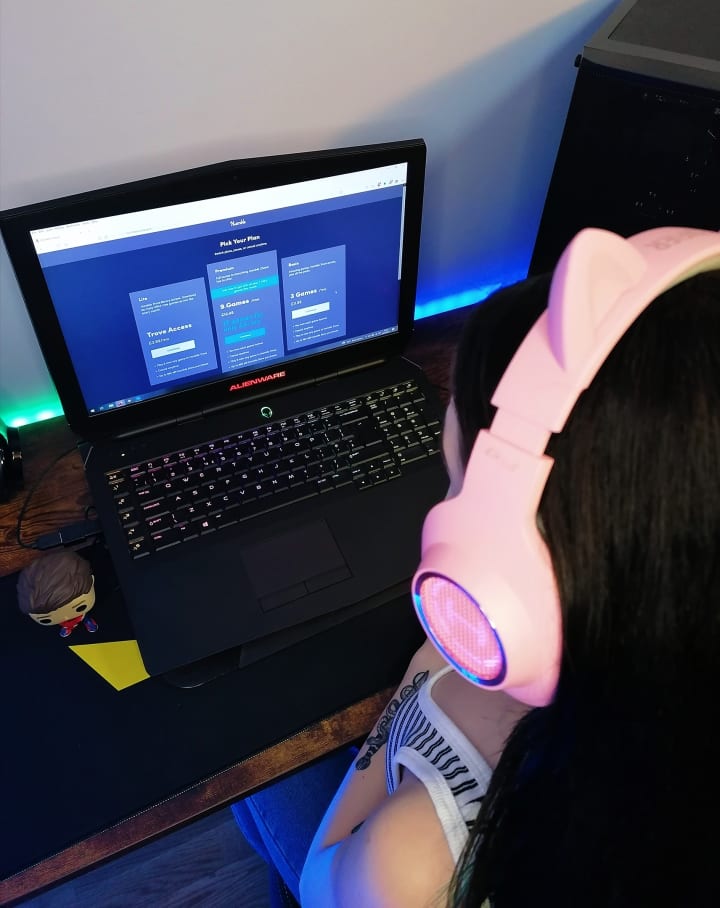 With Humble Bundle, you can pick a plan that suits your needs and your wallet. Take a look at the different options offered on Humble Bundle and decide which one works best for you!
For the Gamer Who Has Limited Time to Game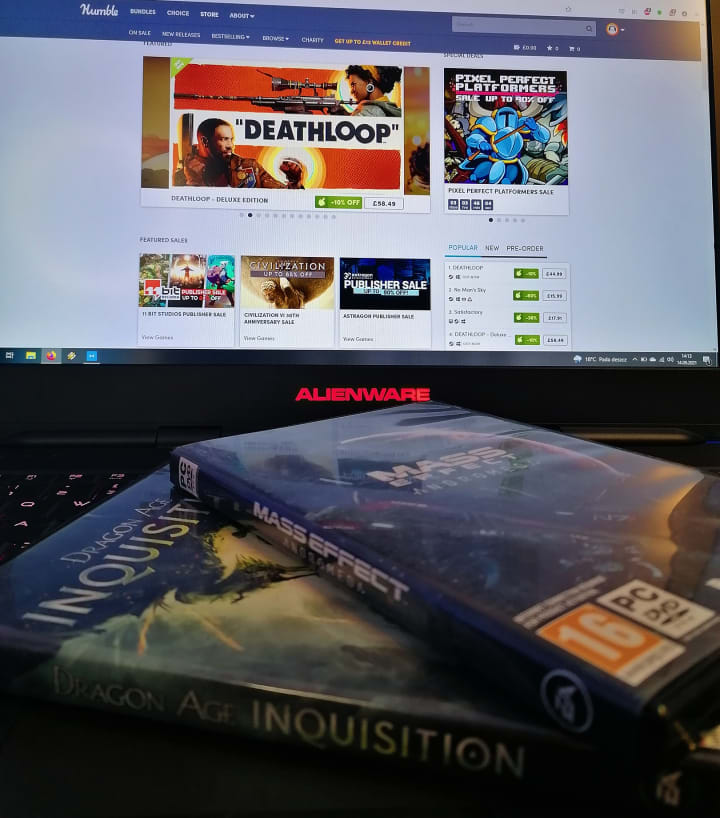 A Lite plan is the cheapest option that Humble Bundle has to offer, but don't be fooled– the Lite option is still packed with great perks. This plan gives you access to Humble Trove library, which is a catalog of 75+ DRM free games. You can download as many as you like and keep them for as long as your subscription lasts. There's plenty of different types of games to choose from. From Indie, Adventure, RPG, Action and Puzzle games, there's options for everyone to have some fun. Another great feature is that they add new games every month, so you'll never get bored! Once you start browsing, I'm sure you'll find something for yourself.
For the Gamer Who Wants to Try New Things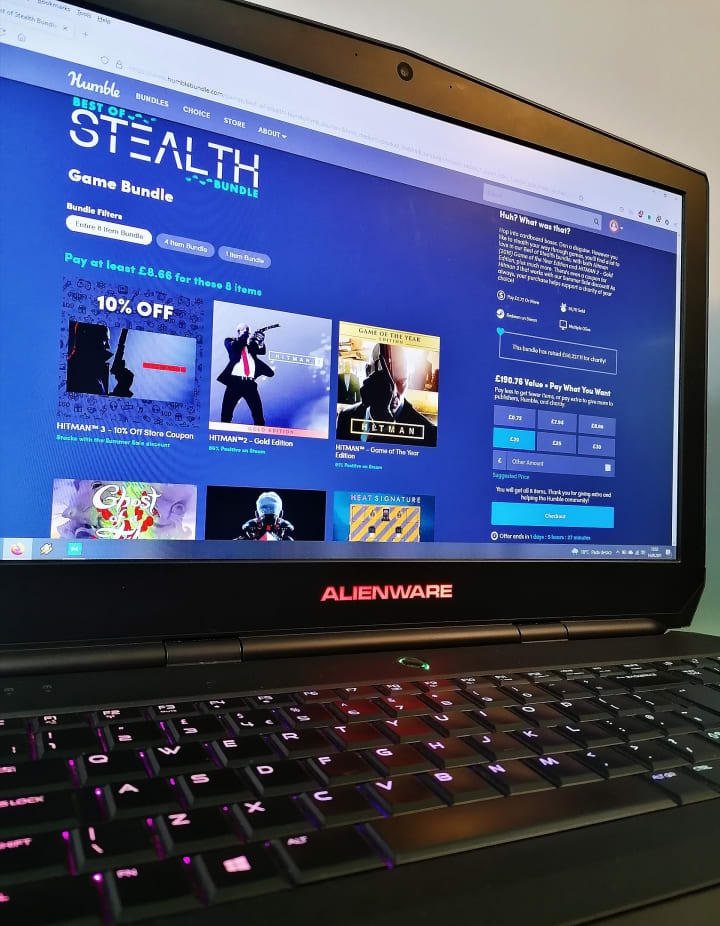 For a little bit more each month, you can get the Basic plan, which gives you 3 amazing games per month plus full access to Humble Trove. You gain up to a 10% discount on any other purchase in the Humble Store — and believe me, they have plenty of amazing daily offers as well as pre-orders for upcoming new games.
The Basic Plan is a great solution for gaming enthusiasts who like to try new things but don't want to be overwhelmed with the amount of games they play consistently.
For the Gamer Who Wants to Play All Day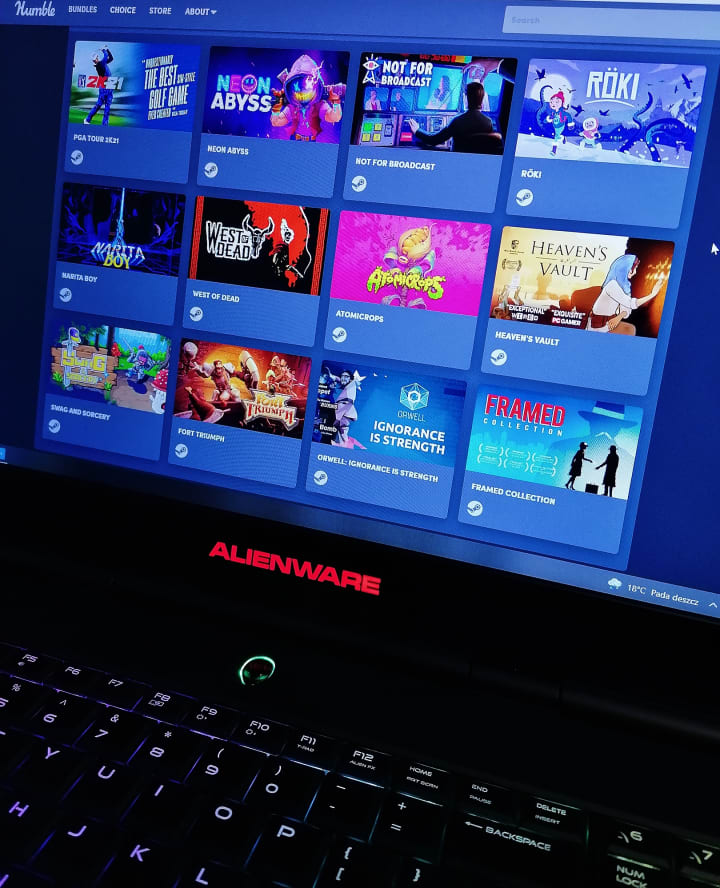 Finally, with the Premium plan, which is my personal favorite, you get 12 games each month for only as little as $12. Sounds unreal, right? Yeah I know, but it's all true! Every month you can pick the games that you want to play from a variety of genres (FPS, MMO, or RPG).
You're the boss, so you can choose what's interesting for you. Once you make your decision, these games are yours to keep forever. But it gets even better than that. With the Premium plan, you also get an additional 20% off on anything else you buy from the Humble Store and, of course, you receive access to the Humble Trove library as well.
This plan has many cool perks for not only you, but your friends, too! With the Premium plan, you can choose any game from your monthly plan and send it as a gift to your friends. Any gamer knows that a pal who shares games is a keeper.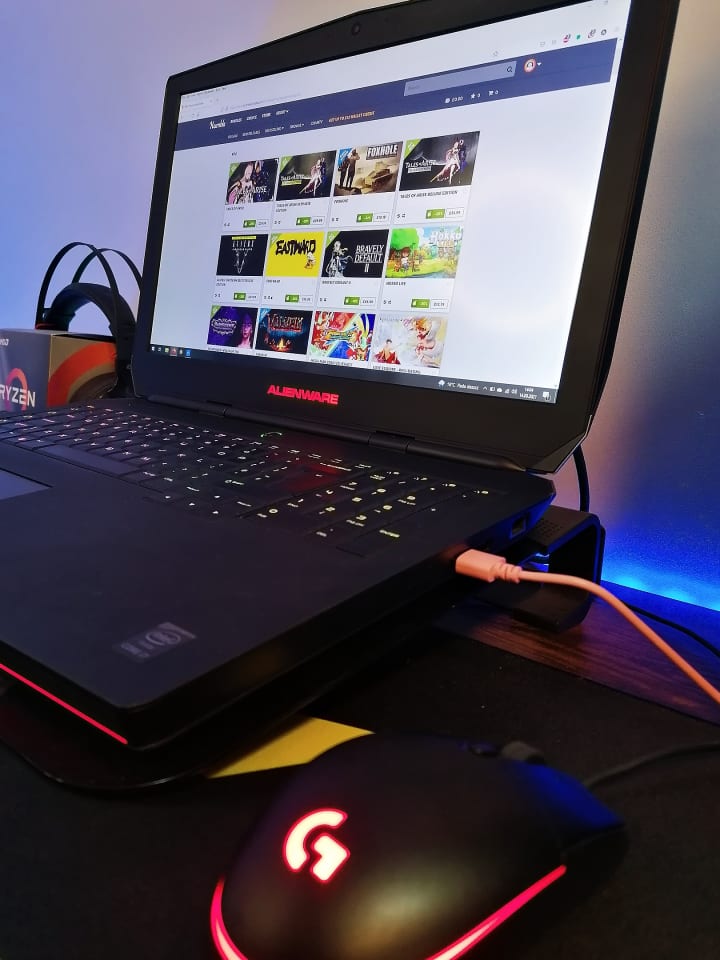 Managing your plan with Humble Bundle is super easy. Members are able to change plans or cancel at any time.
Plus, if you choose a monthly plan, 5% of every subscription goes to the charity of the month. Last month, Humble Bundle gave $200,000 to their chosen organization. This model shows how following your passion can also make a big impact on the rest of the world, which is just one of the many reasons why Humble Bundle stands out from the others.
Speaking of standing out, Humble Bundle has an amazing offer running this month. For this month only, you can receive $300 worth of games for only $12. The offer provides you with 12 games total, including the awesome game PGA Tour 2K21. If you're a sports fan, this deal is quite a gem.
The Best Tool For Streaming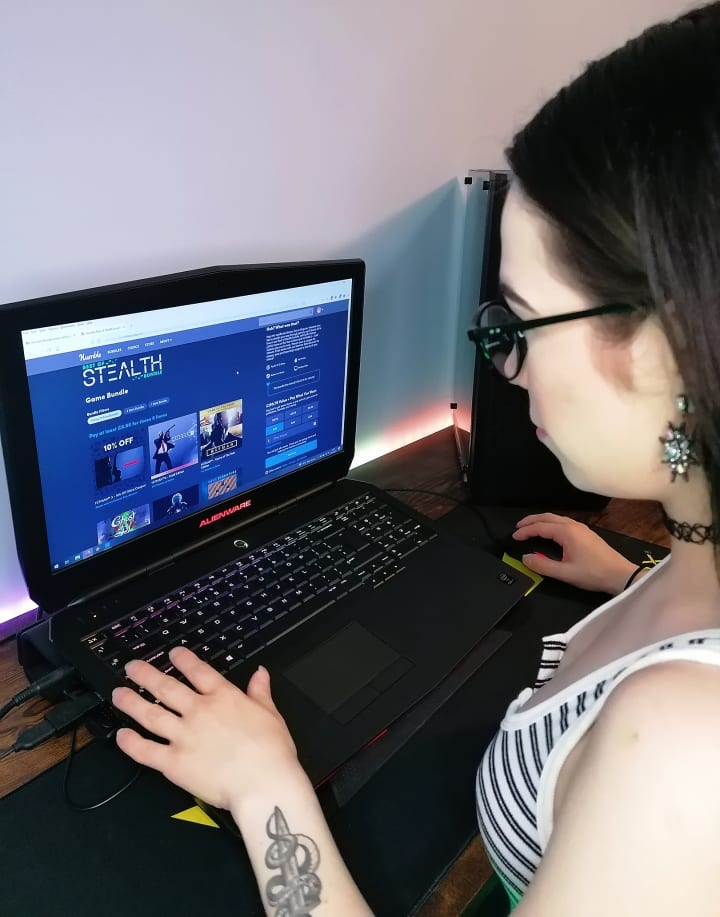 If you're a content creator like myself, you have to keep your feed fresh and interesting regardless of whether you post on Instagram, Twitch, Youtube, Twitter or Tik Tok.
As a gamer who posts on Instagram, I know it's quite a challenge to come up with an enticing feed about a new game every time. It can be difficult to make a few different posts a week or stream different games all the time without spending a big amount of money on that.
Humble Bundle it's great tool to help you keep your feed fresh while keeping your expenses to a minimum. With the premium plan, you'll get 12 new games each month to introduce to your audience, which is a great way to make sure that the content you are creating is not boring and repetitive.
With 12 new games every month, you'll have plenty of new material to draw from with a lot of fascinating games that your followers have probably never played before. Posting fresh, interesting, and unique content is imperative when trying to grow your community and establish your brand. If you're constantly introducing new games to your followers, they're more likely to come back and see what's next — so do yourself a favor and give Humble Bundle a try!