10 Games That Defined The PlayStation 4 Era
Before we were silver, they were gold.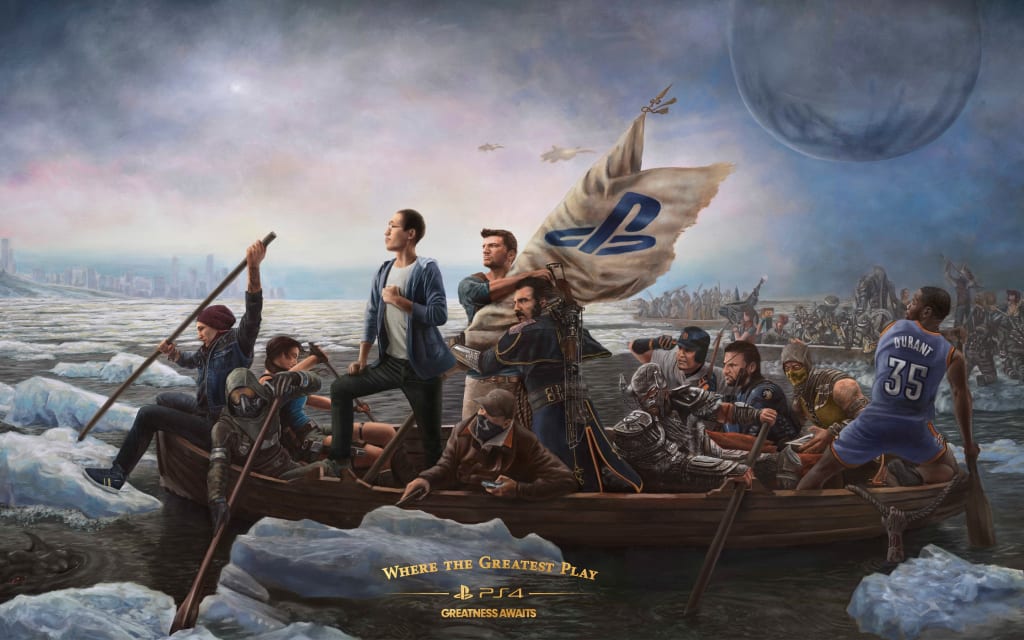 Like seeing an old friend; we usually only see the fondest memories when we look back over our history together. And, I guess the same goes for gaming, too. Now, whether you're a fan of Xbox or PlayStation doesn't really matter, because there's no denying the fact that both now ex-gen consoles truly did create some incredible artworks. And, I think I speak for all gamers when I say, "I'm really gonna miss it."
Whether it being that first platinum trophy or the overwhelming sense of achievement after bringing down that final boss; there will always be that charming sensation that courses through our veins when we reminisce over the last seven years. And, although the pages have been turned and that familiar gen has now become ex-gen, there is still very much a kind-hearted presence that will never leave our minds.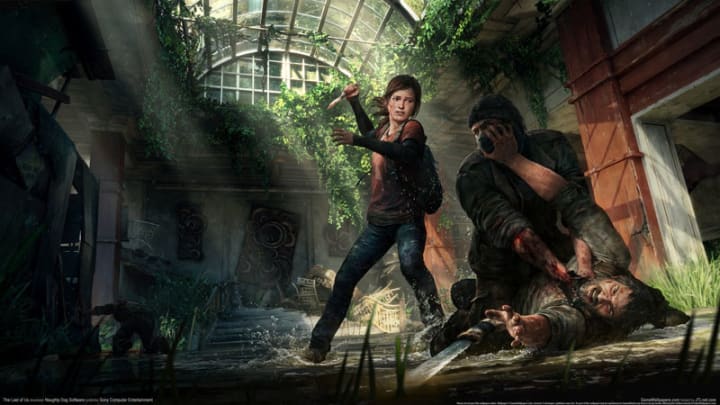 The PlayStation 5 may be here, but that doesn't mean we can't remember the finest moments that truly defined the predecessor, right? After all, the PlayStation 4 reached phenomenal heights that put so many rivals to the test, and you can bet that it will continue to soar for many moons to come, too. And, if anything, it sorts of stokes the fire for the many battles we'll see in the famous console wars for the next decade, also.
But, warring factions aside, I think it's fair to say that the PlayStation 4 did release some absolute monsters over this past decade. And yes, I am talking about the many spools of exclusives that were released. In fact, it's those exclusives I speak of that I want to dive a little deeper into now.
So, in no particular order, here are ten games that defined the PlayStation 4 era.
10. MARVEL: SPIDER-MAN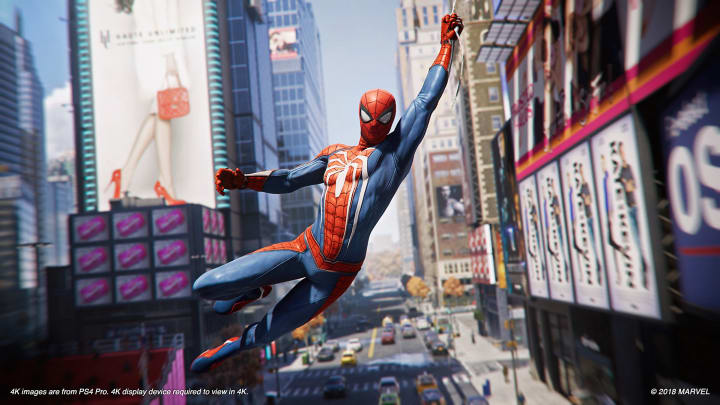 Whether you're a superhero fan or not is sort of unnecessary when it comes to the incredible blockbuster hit, Marvel: Spider-Man, because despite the obvious, it is so much more than a WHACK, BAM, POW sort of thing. In fact, there's a little piece of everything in the open-world action flick. It not only contains a gripping story, which, by the way, features almost every character from the Spidey universe, but also, the controls are so fluid that you'll get lost in swinging around The Big Apple for hours on end with no real destination in mind. And, with so much crime activity, enemy camps, challenges and collectables; Spider-Man gives you some hefty gaming hours that never grow tiresome.
9. HORIZON: ZERO DAWN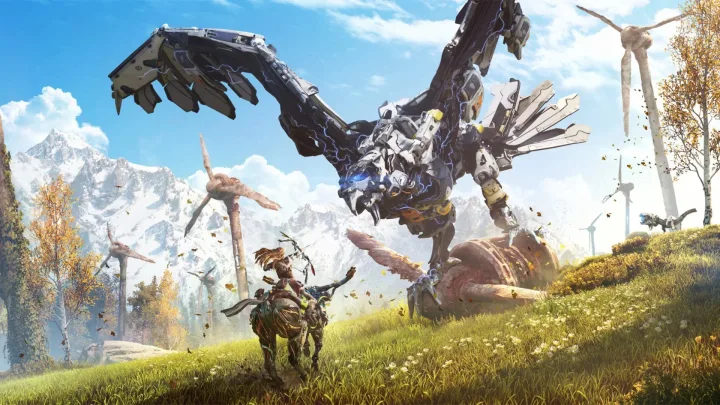 Horizon: Zero Dawn was that little iconic gem that went under the radar for a little longer than expected. But, once gamers dug up the diamond and shared it with the world, it was only days before everybody wanted a piece of the action. In fact, I know quite a few people who traded in their Xbox One's, just so they could pick this exclusive up.
Again, with an enormous open-world playground filled with vast wastelands, picturesque mountaintops and gungy woodlands; Horizon: Zero Dawn gives you the opportunity to bite into a gripping tale so meaty that it leaves you forever wanting more. With plenty or lore, action, parkour and fascinating backdrops; Horizon hits the nail on the head when it comes to immersive gameplay.
8. GOD OF WAR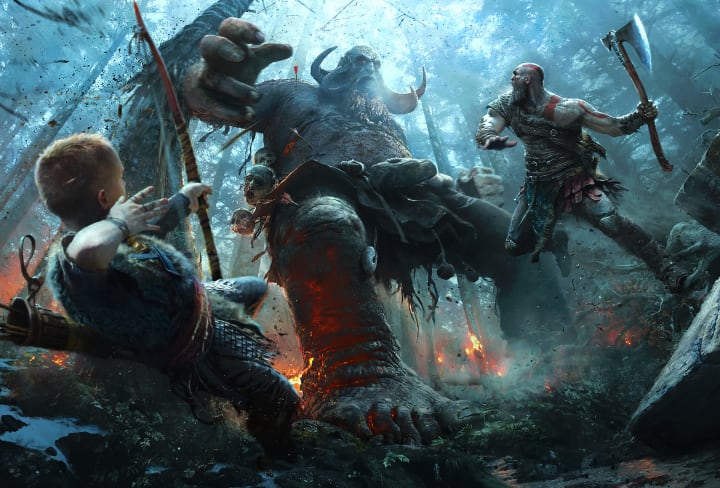 God of War, admittedly, was the showstopper at every gaming event around the world in 2018. That's mainly because Kratos, the bloodthirsty Ghost of Sparta, has been a household name in the Sony universe for well over a decade. And you can bet we all had time to pay attention when the trailer dropped two years back, of course.
God of War offers you the chance to delve deeper into the head of an older, less-aggressive version of the Spartan himself. With an enticing, well-rounded story that never strays too far away from the mouth-watering action, God of War sends you on a journey that you will never forget. Again, in an open-world fit for a warlord; players will find themselves immersed for days without thinking twice about the hours passed. And, you know, that's fine.
7. UNCHARTED 4: A THIEF'S END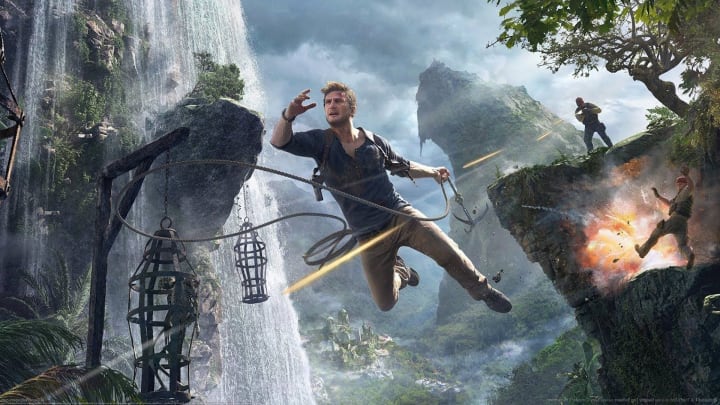 The wondrous tales of fortune hunter Nathan Drake in the Uncharted series are each gems in themselves. And, with Uncharted 4, it was as if Naughty Dog upped the ante and decided to deliver the most explosive chapter to date.
With refreshing level design, focused gameplay, fast-paced action and mysterious lore; Uncharted 4 reveals the entire deck of cards when it comes to adventure gaming. Plus, with a cast of memorable characters, quotes and history, players are left wanting to re-experience the whole saga time and time again in search of every inch the Uncharted world has to offer.
6. DAYS GONE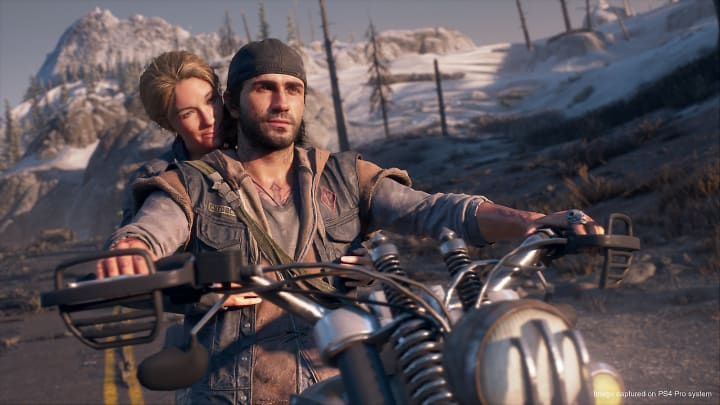 Days Gone was the title that stole the hearts of many open-world gamers. And, thanks to the fluidity of riding a bike through endless miles of zombies; it made every playable moment a refreshing experience that left only the sweetest of memories behind. Oh, and let's not forget the fact that Days Gone also had an incredible story that was far more in-depth than most zombie flicks, too.
Days Gone allows players the chance to take on the role of a badass biker in search of his lost love in a world overrun by an outbreak. And, whilst you might think that sounds rather generic, I can assure you it's not. There's a little something for everyone in Days Gone, and it will forever be marked down as one of the greats.
5. THE LAST OF US: PART 2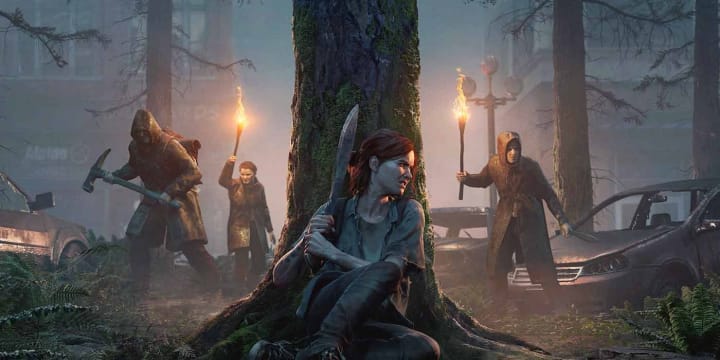 Ah yes, the most anticipated game of the year. Of course, this list wouldn't be complete without the awe-inspiring Naughty Dog smash-hit, The Last of Us: Part Two, would it?
Following on from the gripping tale of Joel and Ellie; The Last of Us: Part 2 brings back the joys of zombie slaying, stealthy combat and nail-biting moments that give you chills from beginning to end. With even more to explore and a much wider landscape than the previous instalment, The Last of Us: Part 2 lets you soak in hundreds upon hundreds of stories that make each leg of the journey just that little bit more special.
4. GHOST OF TSUSHIMA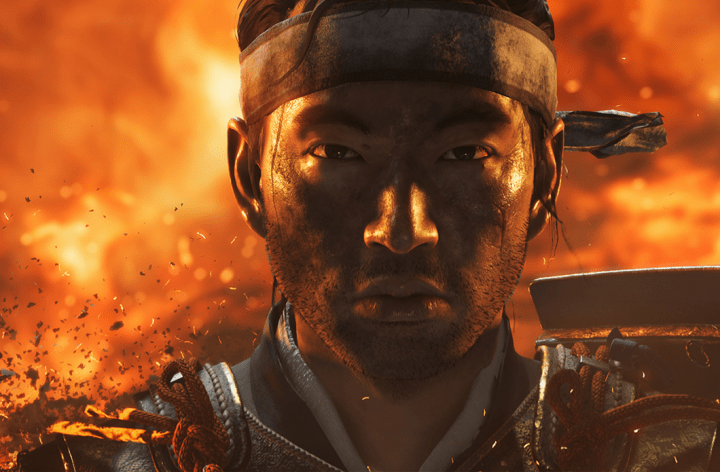 Ghost of Tsushima was the crowning achievement to an almighty timeline in PlayStation exclusives. And, it serves well, as developer Sucker Punch, who happened to release one of the first PS4 exclusives, inFamous: Second Son, were the ones to bid us farewell into the next chapter of gaming history.
Ghost of Tsushima provides a wonderful island with jaw-dropping visuals and an army of captivating tales that make every moment as elite Samurai, Jin Sakai, some of the most memorable to date. Plus, with smooth combat and stealthy tactics to boot; Ghost of Tsushima grants you massive amounts of hours of seriously badass gameplay as you rid your home of the Mongolian empire.
3. BLOODBORNE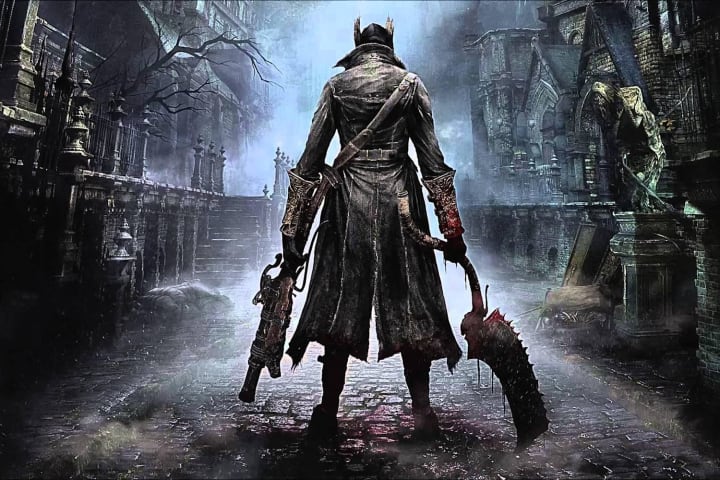 From the developer that brought some of the most challenging, yet amazingly rewarding titles, such as Dark Souls and Sekiro: Shadows Die Twice; Bloodborne comes forth as one of the finest chapters to date. And yes, it is difficult and in no way for the fainthearted. But, I suppose, that's pretty much the beauty of it.
Bloodborne compiles a solid mixture of Gothic architecture with jaw-dropping combat in a familiarly sinister surrounding that leaves players craving more from the many shadows that lurk within the walls of Yharnam. With a touch of paranoia, and perhaps a lot of frustration, Bloodborne reels you in to its story and keeps you from ever wanting to turn back.
2. DETROIT: BECOME HUMAN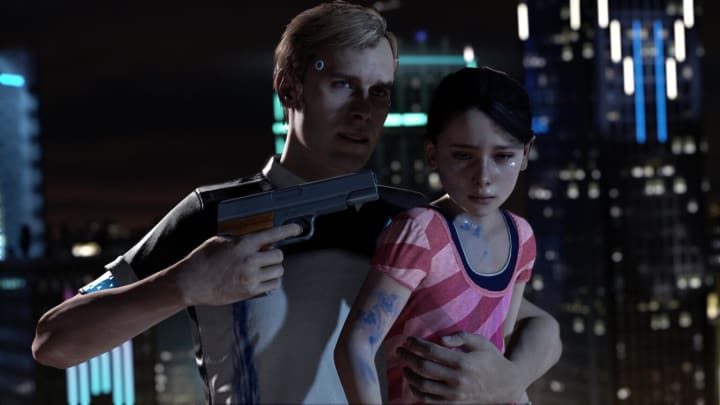 From the studio that brought us the likes of Heavy Rain and Beyond: Two Souls, comes a brand new instalment that provides just as much immersive gameplay as any previous title. With so many endings to a riveting tale featuring three playable characters, Detroit: Become Human acts as not only a wondrous video game, but also a movie fit for Hollywood itself. And you can bet you'll play through it a second time, too.
Every choice has a consequence, and Detroit: Become Human makes sure to let players know that. Whether you miss a QTE or say the wrong thing; Detroit makes you aware that whatever it is you do, you're affecting the very roots of the story unfolding before your own curious eyes.
1. UNTIL DAWN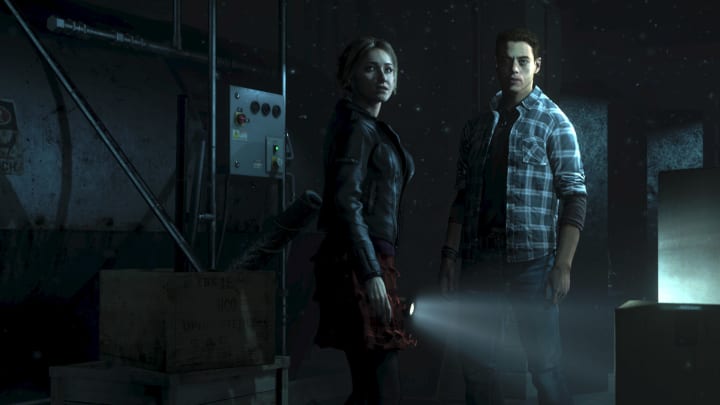 We've all seen our fair share of cliché horror movies, no doubt. Until Dawn, however, is a cliché that sort of just makes all of those stereotypes just disappear into a void somewhere. That's because, during however many playthroughs of Until Dawn you venture through, there is always a new mystery to unravel and a cliché to banish.
In some of the most tense hours of your gaming career, you'll have to keep a band of teens alive on the very mountains that home the terrifying Wendigo creatures. And you can bet it's not an easy task, either. But, similar to previous instalments; Until Dawn keeps you on the edge of your seat and makes you hunger for the sunrise like never before.