Trains of Yore
Things you might find in an encyclopedia from 1917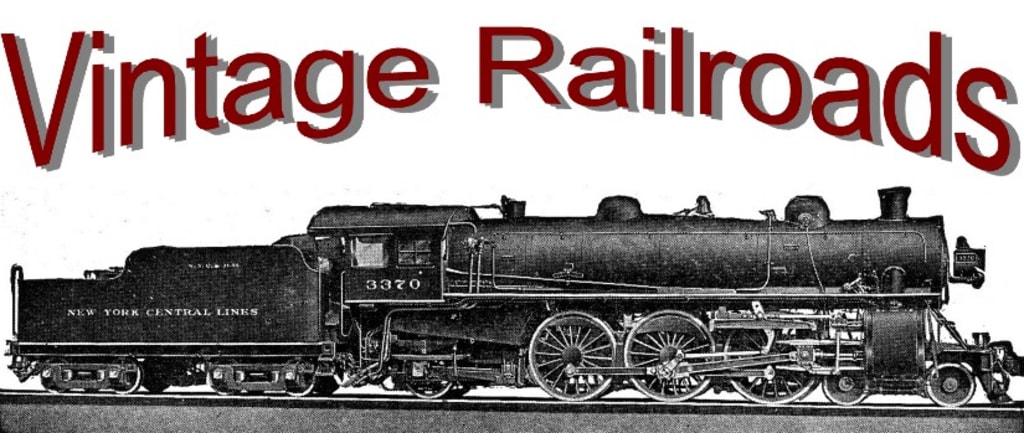 One of the many old books we got when some elderly antique shop owner neighbours retired many years ago was a 1917 Encyclopedia called The Wonder Book of Knowledge. It was a bit beaten up and battered but it was a treasure that I pored over many times. And one of the fascinating items was a picture gallery of steam locomotives and other vintage railroad lore.
After I got into blogging and building websites, I decided, for my own amusement, to see how fast I could get a website up and running. So I created Vintage Railroads. It wasn't a huge website, but it had plenty of pictures and lots of good information as well. The picture at the top was the header I created for the site. I discontinued the site after a few years but here it is in its entirety all on one page (slightly edited). The page names have been changed to section headers.
Welcome to Vintage Railroads
If you're as fascinated by the trains of yore as I am, those rustic steam machines chugging their way across the landscape, then this is the site for you. When I was just a toddler living near Hamilton, Ontario, I remember stopping in our car occasionally to let one of these behemoths pass. This was back in the 1950s. Now more than half a century later, these wonderful old machines are consigned to museums. There are still a few running but most have been mothballed.
In this site you'll find some vintage pictures of old trains from the past. You'll also find a collection of links to museums that display old steam engines, as well as excursions that keep a few of these old trains running.
Our initial source for material is in the public domain, The Wonder Book of Knowledge (1917 Edition) which is filled with vintage photos. The Museums and Live Steam sections are the result of personal experience.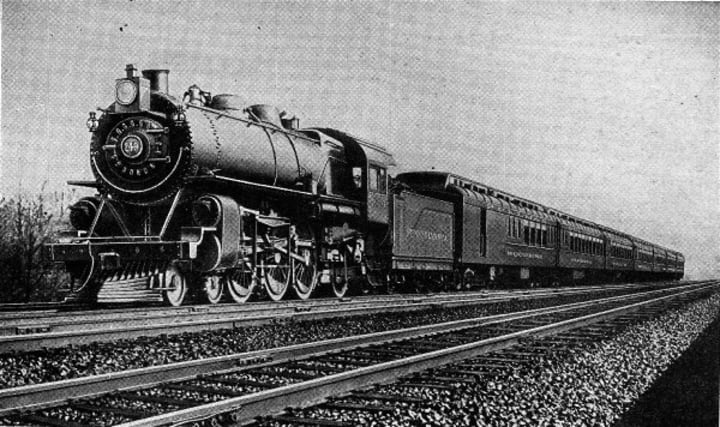 Locomotives
When we think of locomotives of the past, we usually think of steam engines. Those certainly are the ones that fascinate us. But diesel and electric engines also have a long history and you'll find examples of each here. These pictures are taken from Railroad Scenes from Shop and Road in the 1917 edition of The Wonder Book of Knowledge. The captions are reproduced from the book.
Steam Locomotives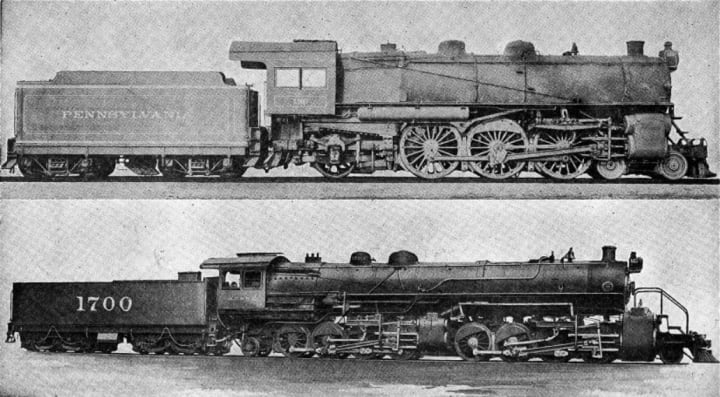 Caption: The upper view shows a passenger locomotive used on the fastest heavy express trains. It weighs 272,000 pounds, with tender 70 feet long, and has a draw-bar pull of 30,700 pounds. The lower view shows a Mallet Articulated Type freight locomotive, one of the largest ever built. It consists of two units linked together to give flexibility to the wheel base. The locomotive is 108 feet 10 inches long, weighs 700,000 pounds, and has a draw-bar pull of 96,000 pounds. Oil is used for fuel.






All of the above were built by the American Locomotive Company. The last one is also used in our header at the top.
Electric Engines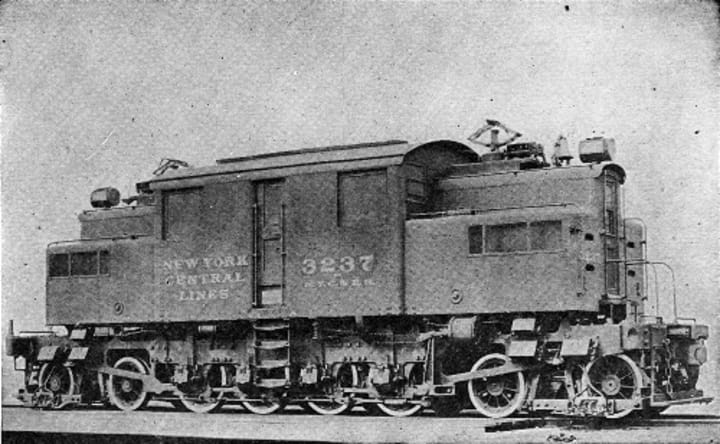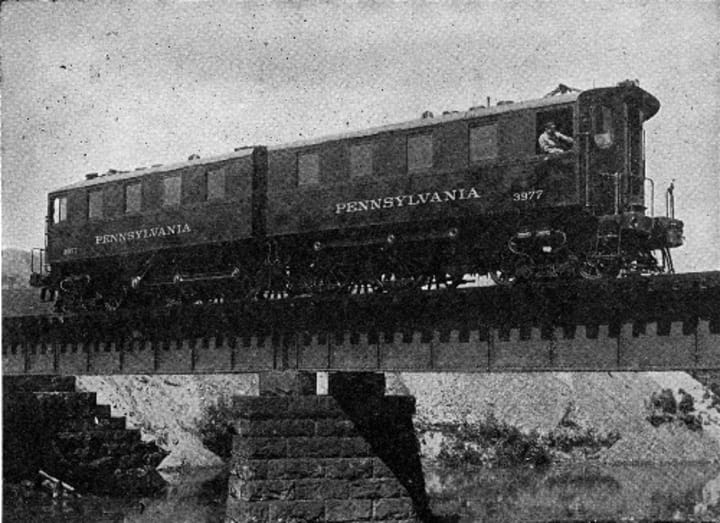 Caption: Two of the best known types of electric locomotive. The New York Central type is 43 feet long, 14 feet 9½ inches high, and weighs 230,000 pounds. It is equipped with four 550-horsepower motors and has a maximum speed of 60 miles per hour. The Pennsylvania type is the latest development. It is built in two halves for flexibility and either half may be replaced during repairs. The complete unit weighs 157 tons, is 64 feet 11 inches long, and the motors have a combined horsepower of 4000, giving a draw-bar pull of 79,200 pounds, and a speed of 60 miles per hour.
Construction
Manufacturing engines and rolling stock for the railroads was and is a huge undertaking. Usually just a few specialty companies dominate the field. In the heyday of steam in the first half of the 20th century, these companies included Baldwin Locomotive Works and the American Locomotive Company. This section will show scenes of operations in some of these plants.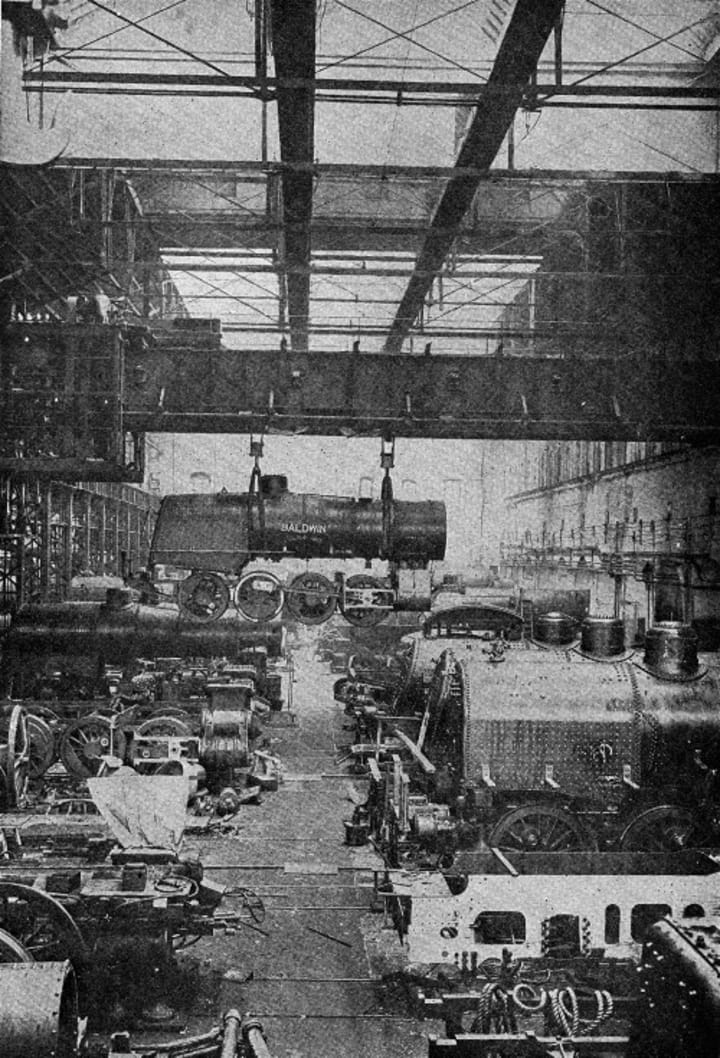 Caption: View in the erecting shop where locomotives are assembled. The traveling crane in the foreground is capable of transporting a locomotive to any part of the shop. (Baldwin Locomotive Works)
Final assembly of the locomotives took place in the erecting shop.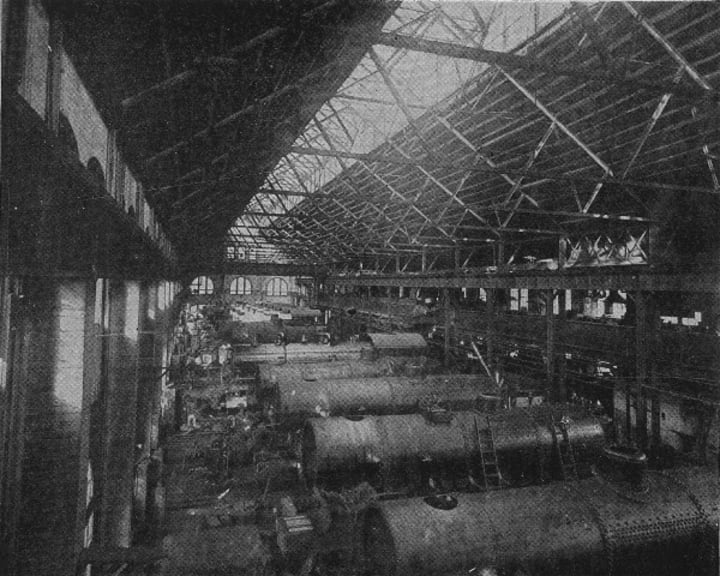 Caption: Erecting Shop at the Schenectady, N.Y. Works, American Locomotive Company
Paint Drying Oven
Many railroads painted the cars they purchased to match their company colors in their own paint shops.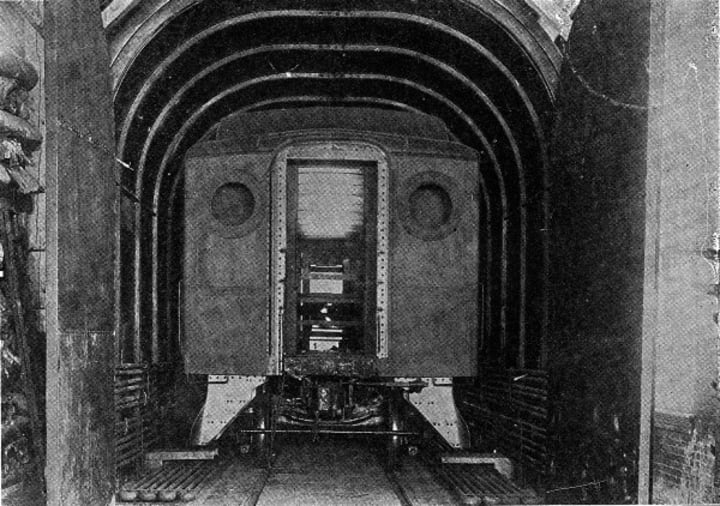 Caption: Oven for Drying Paint on Passenger Cars at the Altoona, Pennsylvania shops of the Pennsylvania Railroad.
Foundry
The foundry is the part of a locomotive factory that casts the metal parts needed in construction. See foundry in Wikipedia for more information on this process. (Link after the article)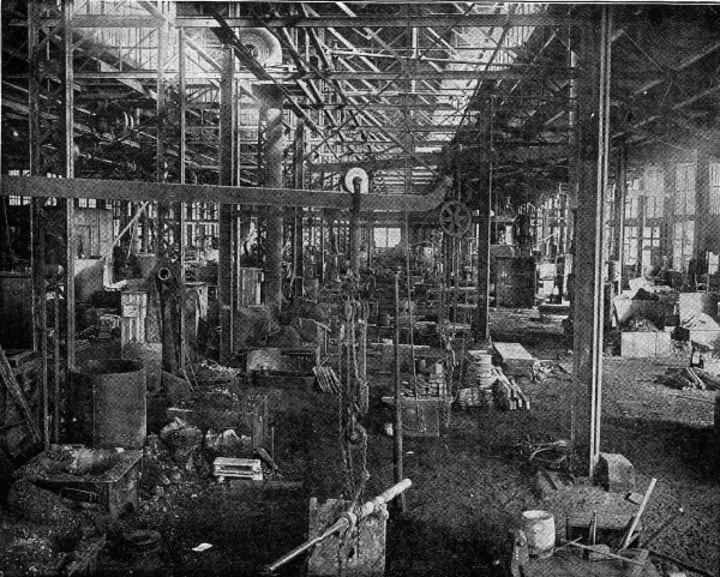 Caption: Foundry at the Schenectady, N.Y. Works, American Locomotive Company
Machine Shop
Every locomotive plant needs a machine shop like the one shown below.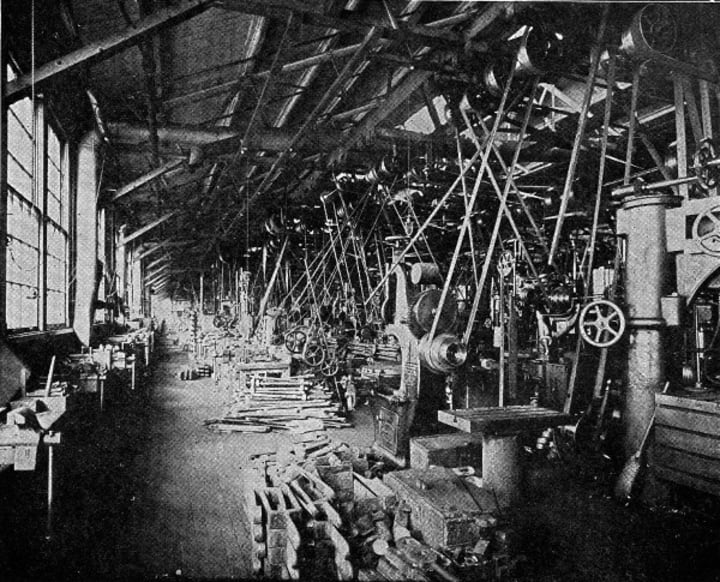 Caption: Machine Shop at the Schenectady, N.Y. Works, American Locomotive Company
Rod Shop
The drive rods for locomotives were separately manufactured in the rod shop.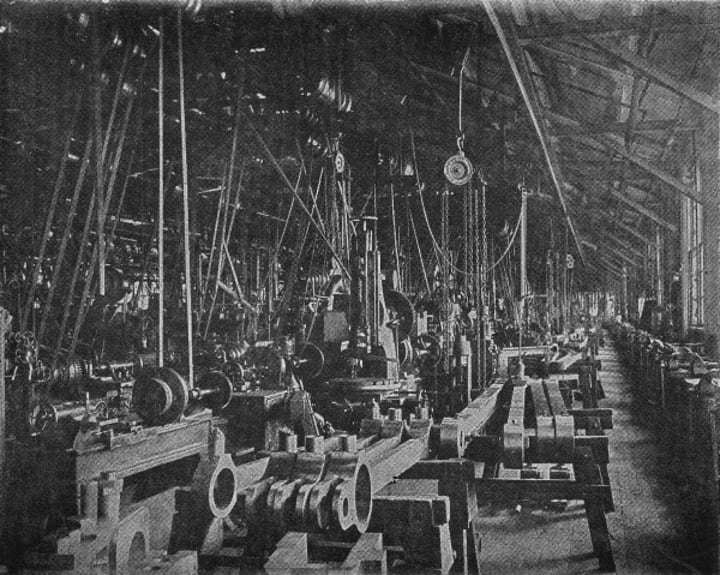 Caption: Rod Shop at the Schenectady, N.Y. Works, American Locomotive Company
Cylinder Shop
The cylinders for locomotives were separately manufactured in the cylinder shop.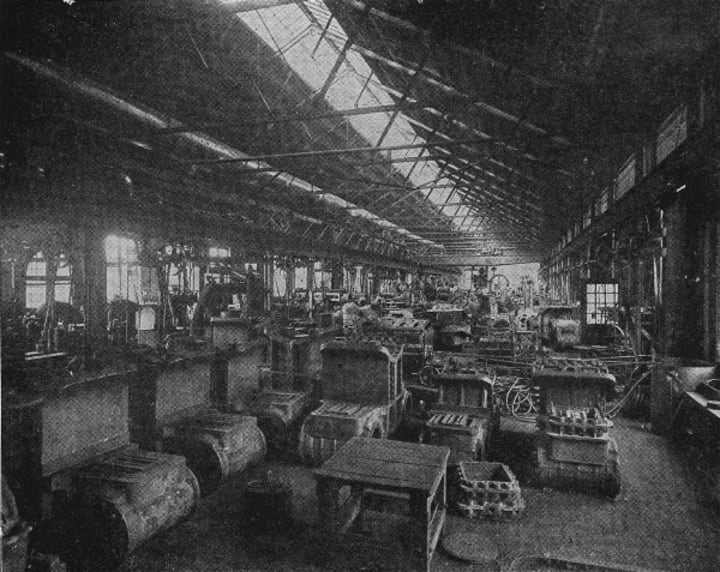 Caption: Cylinder Shop at the Schenectady, N.Y. Works, American Locomotive Company
Passenger Trains
This section shows various scenes of passenger trains from the first twenty years of the twentieth century.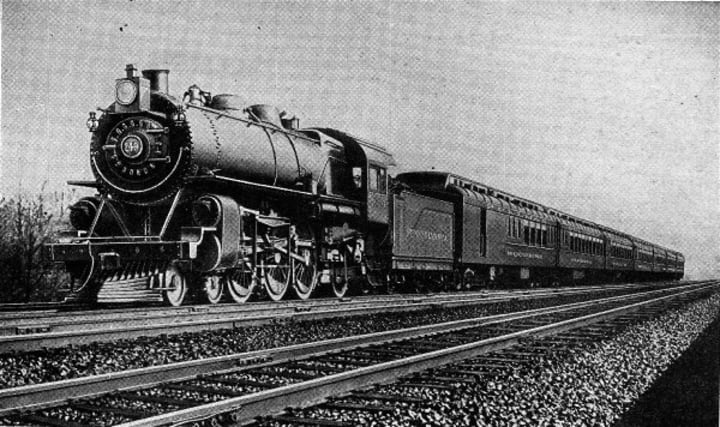 Caption: The Pennsylvania Railroad Company's "Broadway Limited", a twenty-hour train between New York and Chicago
Electric trains were popular in the early twentieth century for runs that went through lengthy tunnels such as those in New York.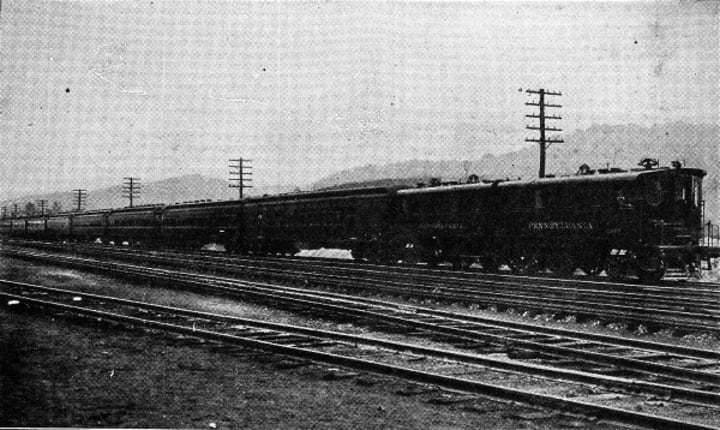 Caption: All-steel passenger train, drawn by electric locomotive, as used in the New York tunnels of the Pennsylvania Railroad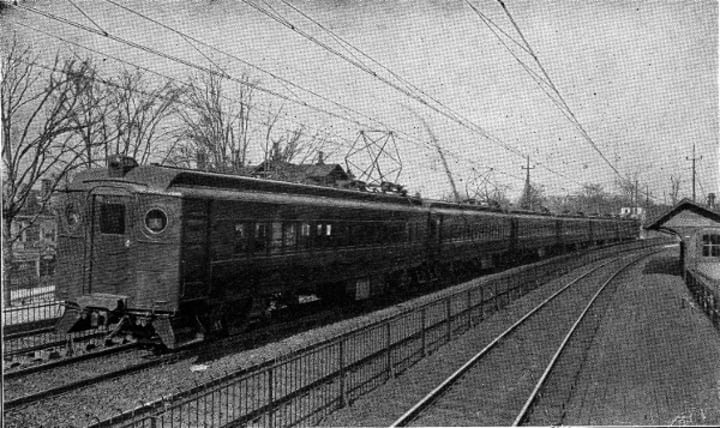 Caption: Electric train on the Main Line of the Pennsylvania Railroad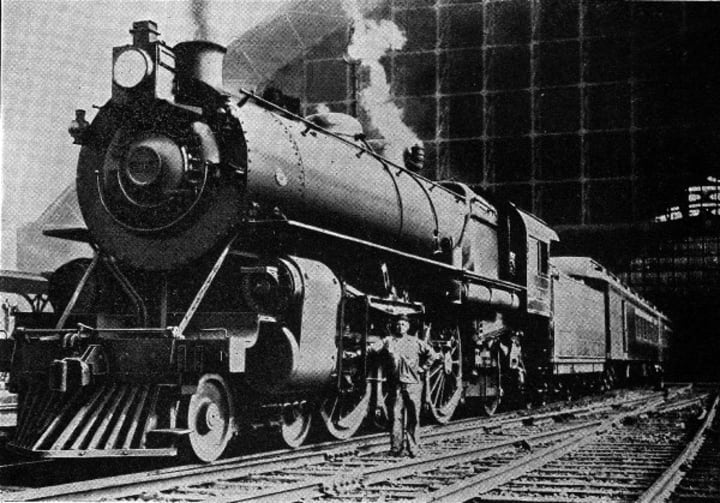 Caption: Express train ready to leave the Broad Street Station of the Pennsylvania Railroad at Philadelphia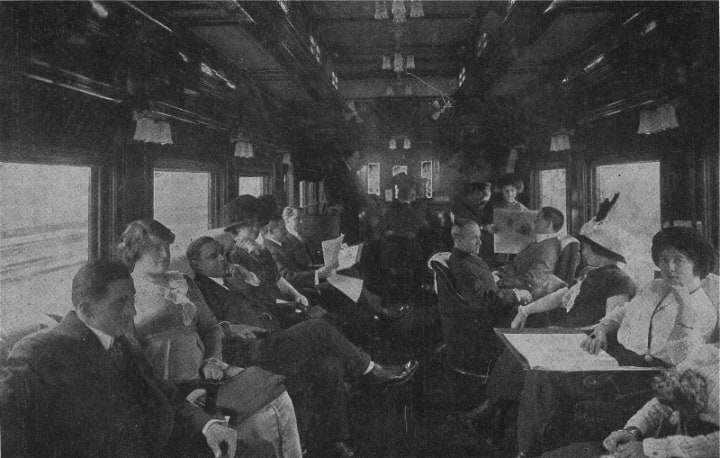 Caption: The observation car is provided with book-cases, a writing desk and a stenographer.
Freight Trains
This section shows various scenes of freight trains from the first twenty years of the twentieth century.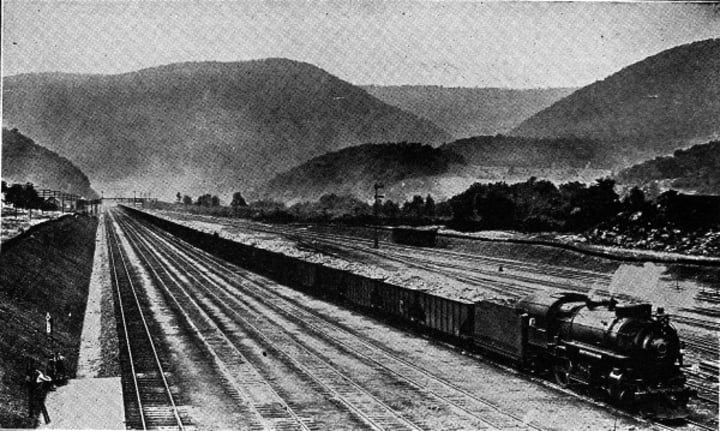 Caption: Train of 120 loaded coal cars drawn by a single locomotive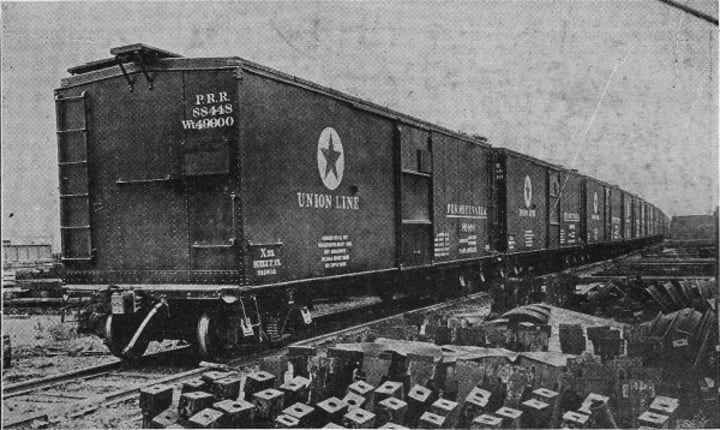 Caption: A string of all-steel freight cars just turned out of the shops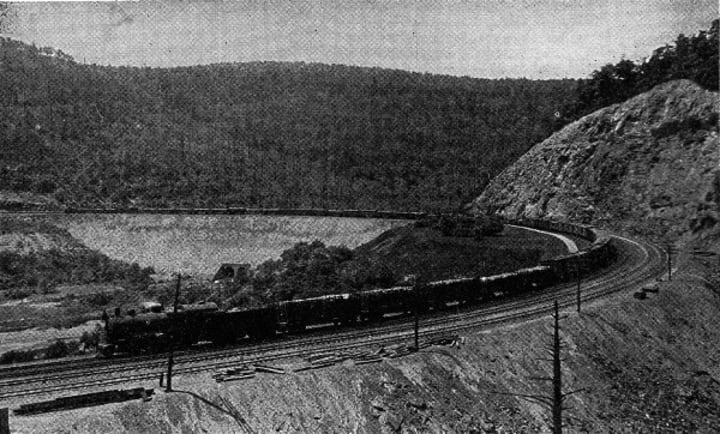 Caption: Freight train, eastbound on the horseshoe curve
Specialty Trains
Fire fighting locomotives were essential on railroads powered by steam engines.
Caption: Locomotive equipped with fire-fighting apparatus
Sometimes specialty freight cars were built for specific purposes.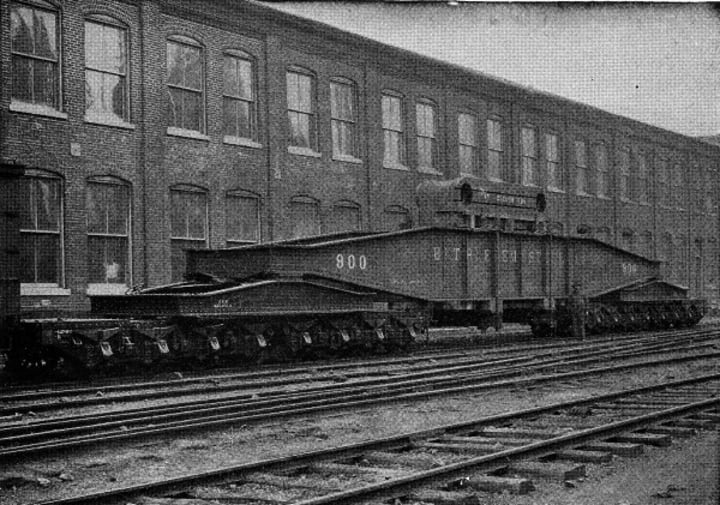 Caption: Length of car over couplers, 103 feet 10½ inches; capacity 300,000 pounds. Weight of car, 196,420 pounds. Shown here loaded with casting of large 5000 ton flanging press. Weight of casting, 252,000 pounds.
Railroad Stations
Vintage pics of a couple of classic railroad stations.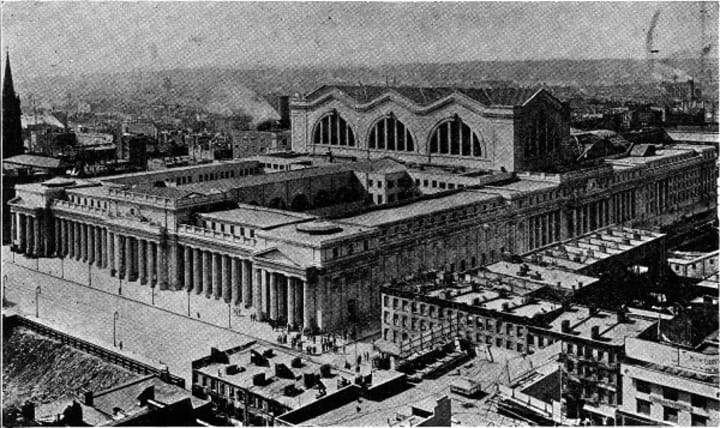 Caption: Bird's-eye view of the Pennsylvania Station, New York City
Caption: The Union Station at Washington, D.C.
Railroad Museums
Here are some links to Railroad Museums where you can see vintage trains like the ones in these pages.
Canada
British Columbia
Alberta
United States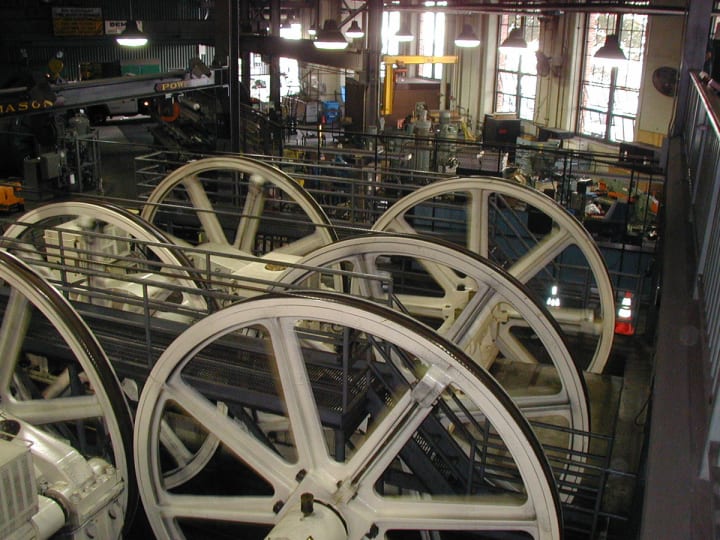 Steam Train Excursions
There are still places where you can take a steam train excursion. Check out the links below!
Links of Interest
Historical
About the author
Marco is the published author of two books on investing in the stock market. Since retiring in 2014 after forty years in broadcast journalism, Marco has become an avid blogger on philosophy, travel, and music He also writes short stories.
Reader insights
Be the first to share your insights about this piece.
Add your insights