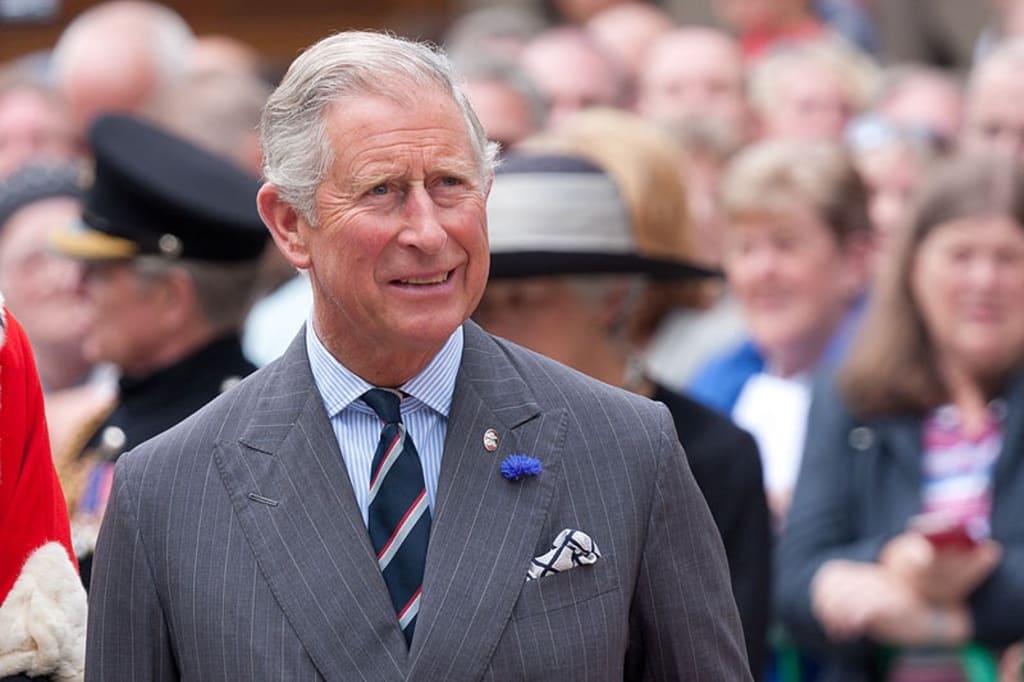 King Charles III recently became the oldest person to ascend to the position of King of England. Image: Wikimedia Commons
Following the death of Queen Elizabeth II on 8 September 2022, her son, King Charles III, took over as the new King of England. At 73, Charles had spent over 69 years as heir to the throne and holds the world record as the longest heir-apparent in history.
Upon becoming King, Charles also became the oldest person to ever be crowned the King of England. As soon as the role came to him, King Charles III instantly entered the list of the 10 oldest monarchs today, a list previously topped by his own mother prior to her death.
While most people generally retire into their 60s, King Charles III is the latest of a select few people who have been made to assume a new role so late in life. Let's take a look at the oldest people in recent history to become monarchs.
#5. King William IV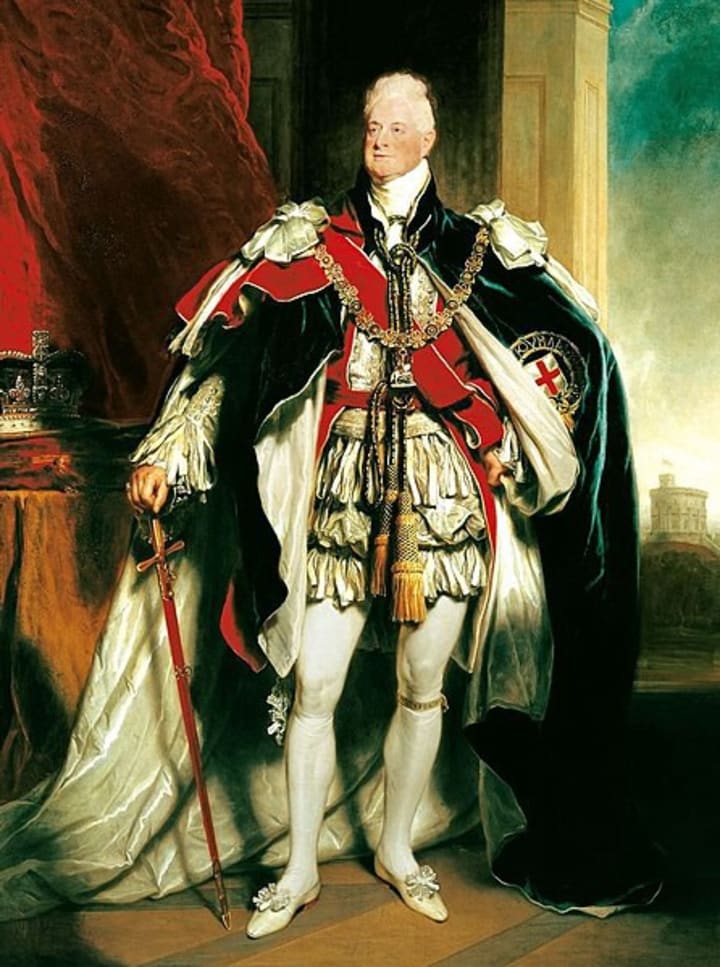 Sticking to the British Monarchy for this entry, we have King William IV. Ruling from 1830–1837, William was 64 years old when he ascended the throne. Prior to King Charles III ascension in 2022, William was the oldest person to be crowned King of the United Kingdom of Great Britain and Ireland.
Succeeding his elder brother King George IV, William became King due to his brother not having a legitimate heir. Unlike George who was known for his decadence and poor health, William started off as a more popular and approachable ruler who avoided most indulgences and kept fit.
While the Reform Crisis of 1832 briefly threatened to hurt his popularity, William IV's reign was overall seen as favorable. Aside from his friendlier reputation and aversion to formalities or protocol, William also oversaw various positive reforms such as the abolition of slavery and child labor throughout the British Empire.
As a result of his older age and gradually poorer health, William IV reigned only for seven years. Despite having eight grown children, William suffered from the same problem as his late brother with none of the children being recognized as legitimate heirs. Thus, he was succeeded by his niece, Queen Victoria.
#4. Pope Benedict XVI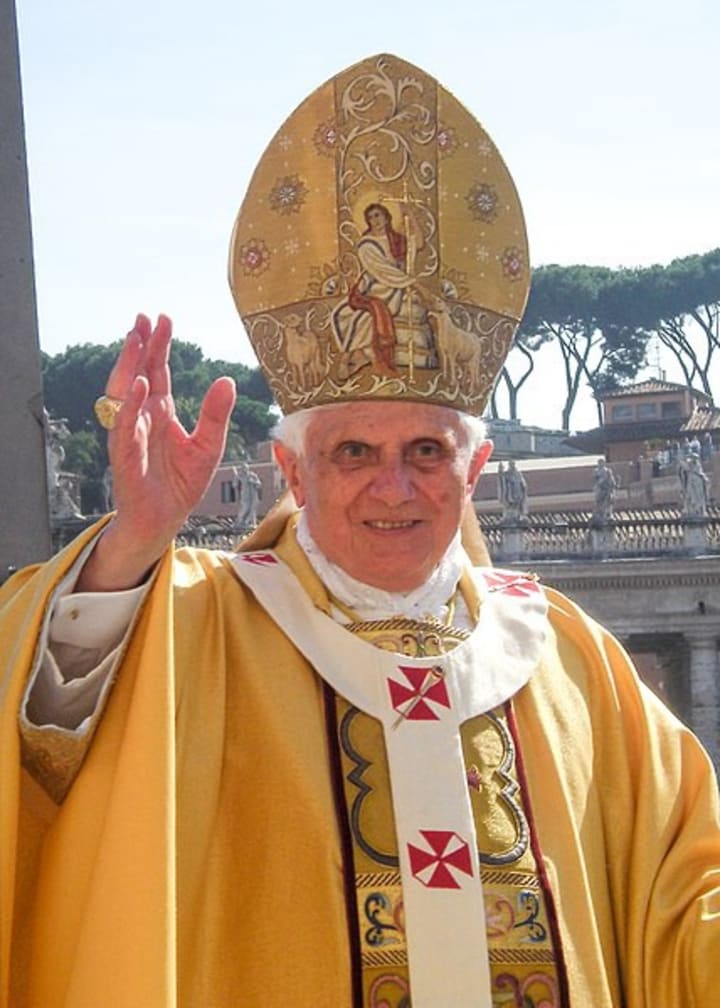 While it is nobody's birthright to become Pope, The Vatican is recognized as Europe's only absolute monarchy. A purely elective monarchy, any male Catholic with the relevant religious knowledge could theoretically stand to be elected as Pope. Upon ascending to the Papacy, the Pope is recognized as a monarch.
Based on the elective nature of the Papacy, Popes have come from various backgrounds and nationalities. In 2005, Benedict XVI became the oldest Pope in history to be elected and ascended to the Papacy at the age of 78.
Born Joseph Aloisius Ratzinger, Benedict is German by birth and like most Popes, had a relatively average upbringing. The son of a police officer, Benedict initially pursued a career in academia and spent many years as a professor of Theology. While he was certainly knowledgeable in religion, he did not have much experience in the Church itself, thus his promotion to Cardinal in 1977 was seen to be quite an unusual decision.
Throughout his pastoral career, Benedict was well-known for his particularly conservative views. He was popular among more orthodox Catholics but did not enjoy the same mainstream popularity as his predecessor John Paul II. Perhaps the most notable thing in Benedict's Papal career was his decision to resign. Citing old age and ill-health Benedict resigned just eight years into his tenure, becoming the first Pope in over 600 years to do so.
Today, the now Pope Emeritus Benedict is 95 years old and aside from the occasional appearance, has been retired from active duty. Aside from being the oldest Pope in history to be elected, Benedict is also the longest lived Pope of all time.
#3. King Abdullah of Saudi Arabia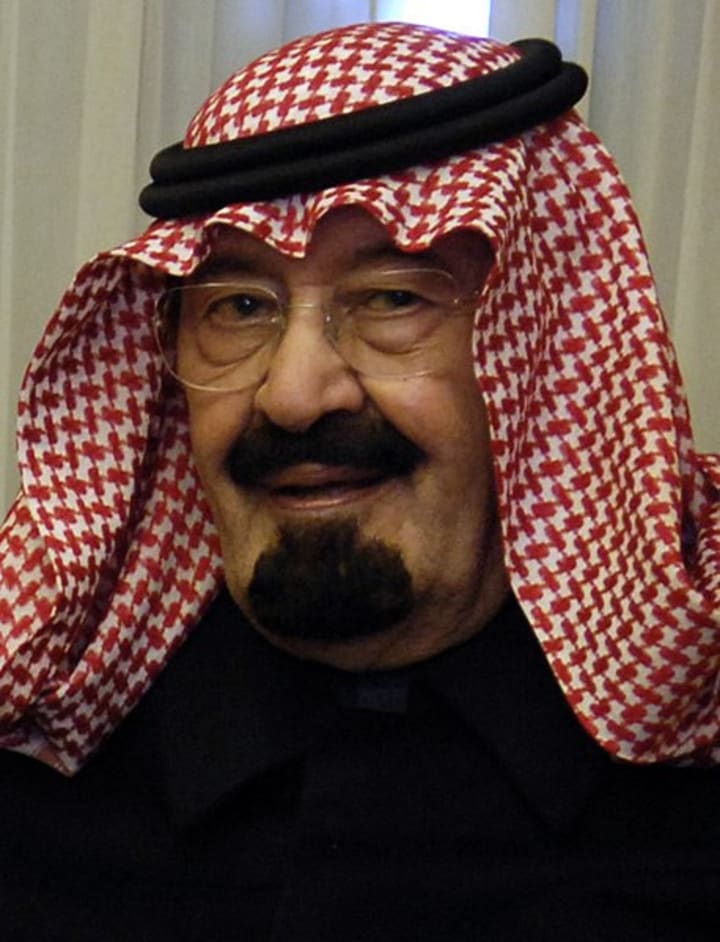 Ruling Saudi Arabia from 2005–2015, King Abdullah was the sixth King of modern Saudi Arabia and was the tenth son of the country's first ruler, King Abdul-Aziz. While his true age is often disputed, it is generally believed that King Abdullah was 81 when he ascended the throne. While believed by some to be older, he stands regardless as the oldest person to become Saudi Arabia's King.
Like many direct descendants of the Saudi Royal Family, Abdullah occupied various public roles before being considered as an heir to the throne. In his younger days, he had served in the military and became the Commander of the Saudi National Guard in 1963. Under him, the Saudi army developed into a capable military force.
Abdullah was later appointed as Saudi Arabia's second Deputy Prime Minister by his half-brother and then-King Khalid. In 1982, Abdullah was appointed to the role of Crown Prince under King Fahd. While he officially remained as Crown Prince for the next 23 years, Abdullah became Saudi Arabia's de-facto ruler in 1995 after the King suffered a major stroke and chose to delegate more power to his half-brother.
By the time Abdullah became King in 2005 he was already in his 80s. Even for a country where Kings are generally expected to ascend to the throne later in life, Abdullah was noticeably older than his predecessors when he became King. During his time on the throne, Abdullah outlived three of his heirs. Passing away in 2015 at the age of 90, King Abdullah also became the longest lived Saudi King in history.
#2. Emir Nawaf Al-Ahmad Al-Jaber Al-Sabah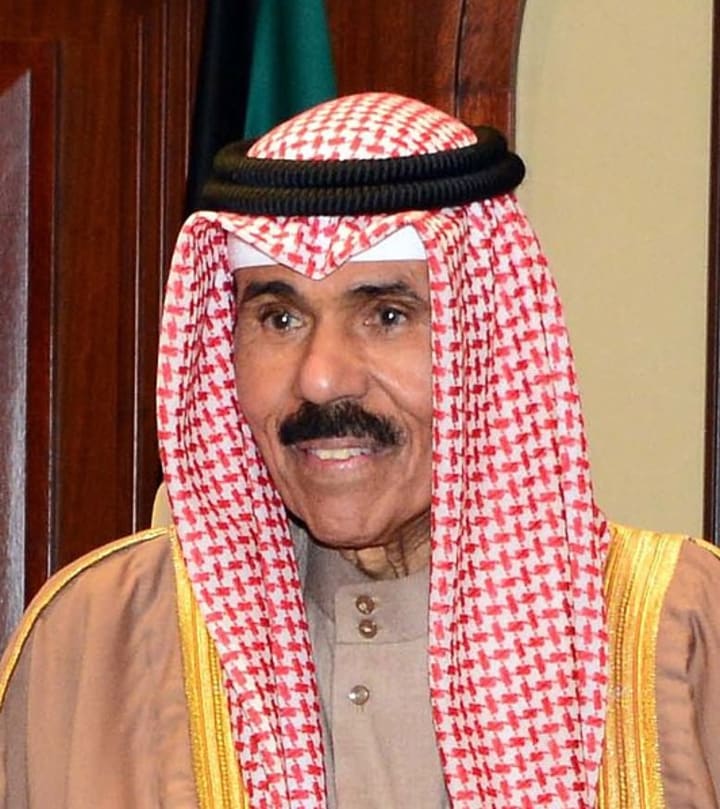 Like the Kings of Saudi Arabia, The Emir of Kuwait is a title passed among members of a single family. Every Emir belongs to the Al-Sabah dynasty and generally holds a number of prominent political positions before ascending to the position of Kuwait's ruler and Head of State.
Unlike the other entries in this list, Emir Nawaf continues to be his country's Head of State as he only ascended the throne in September 2020. Prior to becoming Emir, Nawaf has served as a Governor, Interior Minister, Defense Minister and Deputy Minister before becoming Crown Prince in 2006.
Serving as crown prince under his elder brother, Nawaf's appointment broke with tradition as the positions of Emir and Crown Prince generally alternated between members of two separate branches of the Al-Sabah clan. Following his brother's death in 2020, Emir Nawaf ascended the throne of Kuwait at the age of 83.
The oldest person to be appointed to the role, age has begun to catch-up to the senior royal. Having turned 85 in July 2022, Emir Nawaf continues to make appearances and fulfil various engagements but has noticeably begun delegating more power to his half-brother, Crown Prince Mishal. At 81, Mishal is also the oldest Crown Prince in the world today.
#1. Tuanku Abdul Halim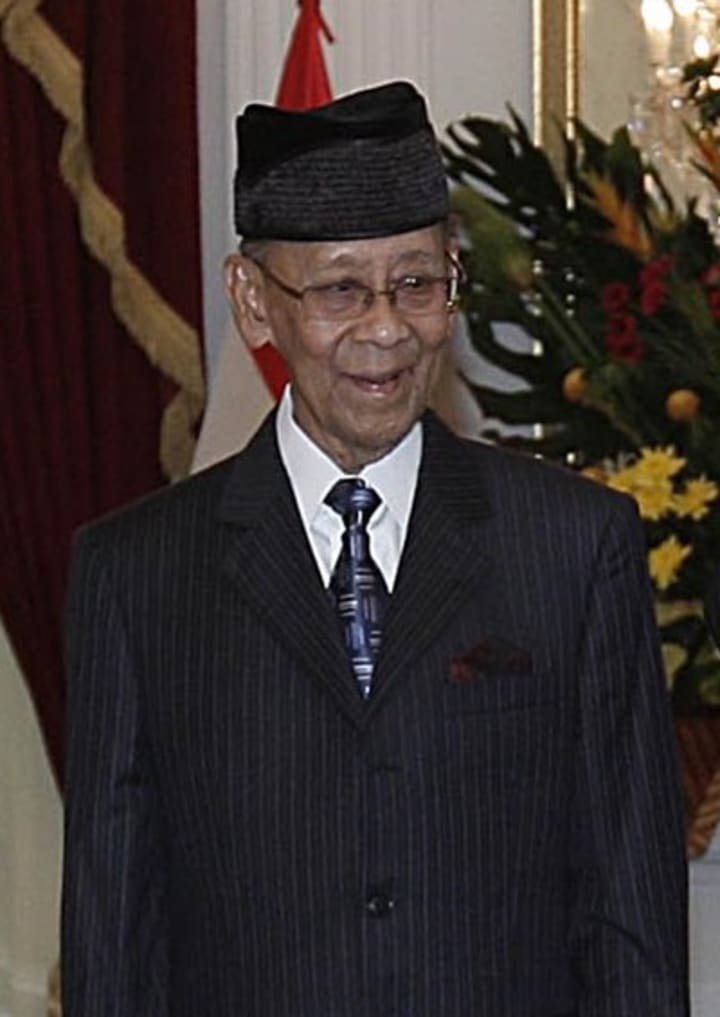 Malaysia's monarchy is extremely unique as the country's throne is shared between nine different Sultans. The Sultans who rule each of the country's individual states, take turns and rule Malaysia as the Yang di-Pertuan Agong for a period of five years each.
A Sultan can become Malaysia's King for a second time provided that every other Sultan has had a turn first. As this is generally a period of around 50 years, such a thing has only occurred once. In 2011, Sultan Abdul Halim became Malaysia's only two-time King at the age of 84.
Ruling the Malaysian state of Kedah, Abdul Halim previously served as Malaysia's King from 1970–1975. Relatively young during his first tenure, two of Abdul Halim's successors had also died in office and pushed the cycle forward faster. Thus, 41 years after ascending the throne the first time, the now elderly ruler was able to serve a second term as Malaysia's King.
As the Malaysian monarchy is largely ceremonial in function, Abdul Halim was a popular and non-controversial figure. Even in his old age, he was able to fully complete his second term and performed his duties seamlessly and seemingly without difficulty.
Shortly after his death in 2017 at the age of 89, it was revealed that the late king continued to work diligently despite suffering from various health issues and was able to conceal them well enough in order to effectively fulfil his responsibilities. This revelation only served to endear him further to his people. At the time of his death, Sultan Abdul Halim was also the second-longest living monarch in the world, behind Queen Elizabeth II.
Reader insights
Be the first to share your insights about this piece.
Add your insights