Stalking the Wild Tautogram
Some things you need to find out for yourself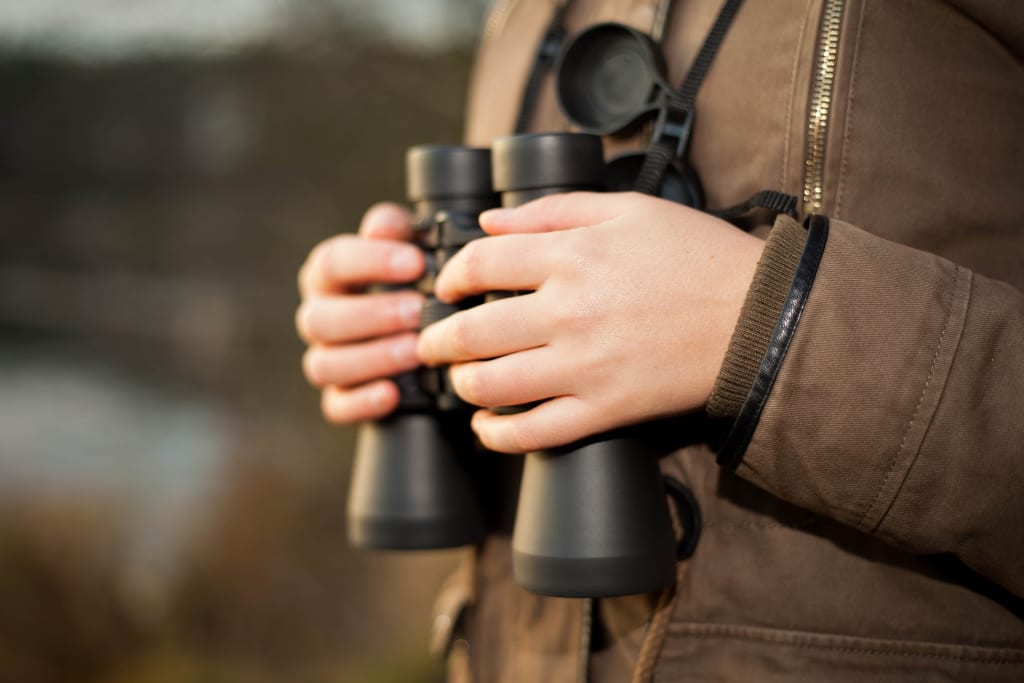 https://pixabay.com/users/khaligo-19934763/
Vocal has outdone themselves with the latest wild Challenge!
I had to hit the books (OK- I looked into the eye of the Google-machine) to understand the nature of this newest beast that is consuming the brains of those around me because I had never heard of this thing before.
What I learned
In true wiki-fashion first I was shown just what it ISN'T! A tautogram is NOT alliteration!
An alliterative written piece would have words that SOUND the same, but might not all start with the same letter. Confused? Here's an example:
"Karen can cook cocktailed kangaroos cantilevering coocoo cocoons." This sentence has words that begin with both 'c' and 'k', and the 'c' words are hard c that sound like they could begin with k. This means it is alliterative but NOT a tautogram. (True- I have no idea why she would do such a thing, but... well... who understands the Karens anyway?)
"Karen knows knifing kangaroo's knees kindles kaleidoscopic karaoke karma." Since every word begins with 'k' this is a tautogram text. (Again, Karen- what's with the violence against marsupials?)
More about what they aren't
Not all tautograms are poems, although the Vocal Challenge entry MUST be submitted as a poem in order to be a valid entry! The definition of a tautogram merely specifies that it is a text. (What this means to me? I guess that a rebus is out of the question. That means no need for a diagram of kangaroo knifing knees is needed.)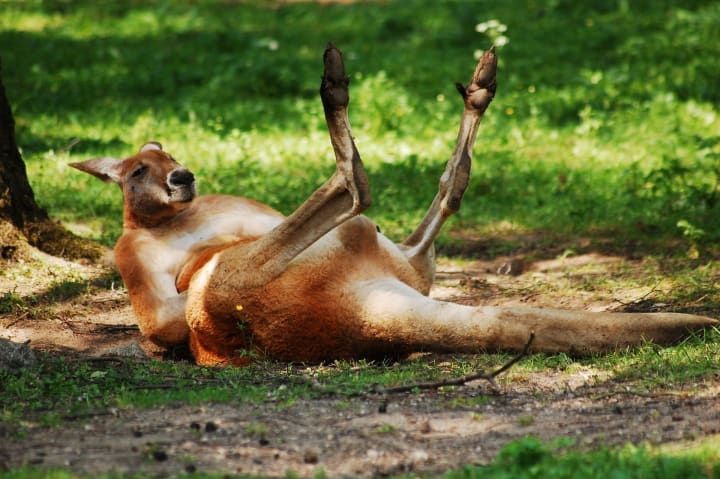 However, many to even most tautograms are indeed poems. And the literary piece that is created is indeed most appreciated in written form so that the eye can see each of the words, regardless of the way that they are pronounced, do indeed start with the same letter. (Another side note- maybe there is a place for a rebus after all!)
Tautogram Roots
Like so many new things, I find it helpful to understand the etymology of the word. Tautogram comes from the Greek words 'tauto' [same] and 'gramma' [letter].
For unexpected reasons I found this information very helpful. You see, in Pennsylvania we were raised to call our grandmothers by the honorific 'Gramma LASTNAME' where LASTNAME is indeed their last name. Since we were always encouraged/required to write a thank-you letter before we could play with any gift, this meant we were writing grammas grammas. For some reason this please me, perhaps because I think it may confuse Karens. ( Next side note: I am pretty sure that no Karen is actually a KAREN, and no aspersions are being cast upon any reader named Karen or someone loving someone named Karen.)
Don't Get Confused by Loop Holes!
In my research of this new creature I was seduced by the website studyboss and found what can only be described as a sinister loop hole! It reads as thus, with the bolded words entirely my doing:
"In principle, it means that all the words in a text have an identical initial letter. It is true that a poem can also be called a tautogram, if there are singular deviations, but basically all initial letters are meant."
I am shook! Shook, I tell you! What this means to me is that, say, someone else is learning about tautograms and finds this paragraph- why; they might just submit a poem in which NOT ALL of the words start with the same letter! And imagine- what if THAT PERSON WINS the Challenge? Why, I shudder to think of the repercussions! I SHUDDER! Truly I do! Don't let that person be you, I implore you- stick to the EVERY LETTER classic definition!
Geek Glee
I am old.
This may surprise you (I HOPE it surprises you TBH!), but it is true. And so I was surprised to see that there is a tutorial that shows how to create a tool that will check if what is written is a tautogram.
Me? Why- I would just look at the thing and see if each word starts with the same letter. I have been informed that this is ablest behavior, and that such a program would be a boon to those that cannot see, cannot see enough to read, or have a reading disorder and can't discern the first letter. So- in case you find such a tool either intriguing or essential; here is that information.
Tautogram; the BOSS Level
In 1974 author Walter Abish wrote a novel that would have CINCHED them to win this newest Vocal challenge: its first 25 chapters were EACH a tautogram!
Alphabetical Africa's first chapter contained only words that started with A, chapter two were words that started with B, and so on through the first 25 chapters. In chapters 26 through 52 the author wrote with what might have looked like less restraint at first glance but revealed itself to have a rule that it followed that gradually revealed itself as the reader progressed; the author deleted words in the reverse order starting with chapter 27 (This is called a lipogram, in case you were wondering. He wrote chapters where certain letters are NOT used.)
Frankly- I am exhausted even writing about this- WHO HAS TIME for this? I know, I know; there wasn't the internet in 1974, nor Minecraft, or even cro-nuts, but still; weren't there other things that would have been higher on the list?
And this was his FIRST novel! Where do you go from there? The answer is lots of places. he wrote seven books, won a PEN/Faulkner prize, and a MacArthur Fellowship, and so very much more. He died at 90 years old, and his NY Times obituary showcases a remarkable life.
In Conclusion
Having found the wily tautogram, observed it as both mundane sentences and in its elevated form as a novel; I am convinced it is a worthy adversary that I simply MUST conquer.
Now, while I am busy composing what will certainly be the winning entry, please allow me to distract you with something I KNOW you will find worthwhile:
Yes! You NEED this! Study it now and prepare yourself for all of the obscure and commonplace poetry forms that are SURE to be in future Vocal Challenges!
+++++++++++++
About Alliteration: this poem of mine features some cool wordplay you may enjoy:
This poem of mine is both cringe-worthy and true:
You have so MUCH power as a reader! Did you know all of the ways you can interact with what you read on Vocal?
Leave 'hearts' and 'comments' on posts you enjoy. This one, for instance!
Subscribe to the writers that write the stuff you like.
Leave a Tip for an article that you enjoyed and/or opened your eyes to something new.
Share the stuff you like on your own social media and you will delight a writer for days!
About the Creator
It's my time to find and use my voice.
Poetry, short stories, memories, and a lot of things I think and wish I'd known a long time ago.
Reader insights
Outstanding
Excellent work. Looking forward to reading more!
Top insights
Expert insights and opinions

Arguments were carefully researched and presented

Easy to read and follow

Well-structured & engaging content

Excellent storytelling

Original narrative & well developed characters
Eye opening

Niche topic & fresh perspectives

Heartfelt and relatable

The story invoked strong personal emotions

Masterful proofreading

Zero grammar & spelling mistakes

Compelling and original writing

Creative use of language & vocab

On-point and relevant

Writing reflected the title & theme
Add your insights