Remember, Remember the 5th November!
"Can't destroy a government on an empty stomach." - V for Vendetta (2005).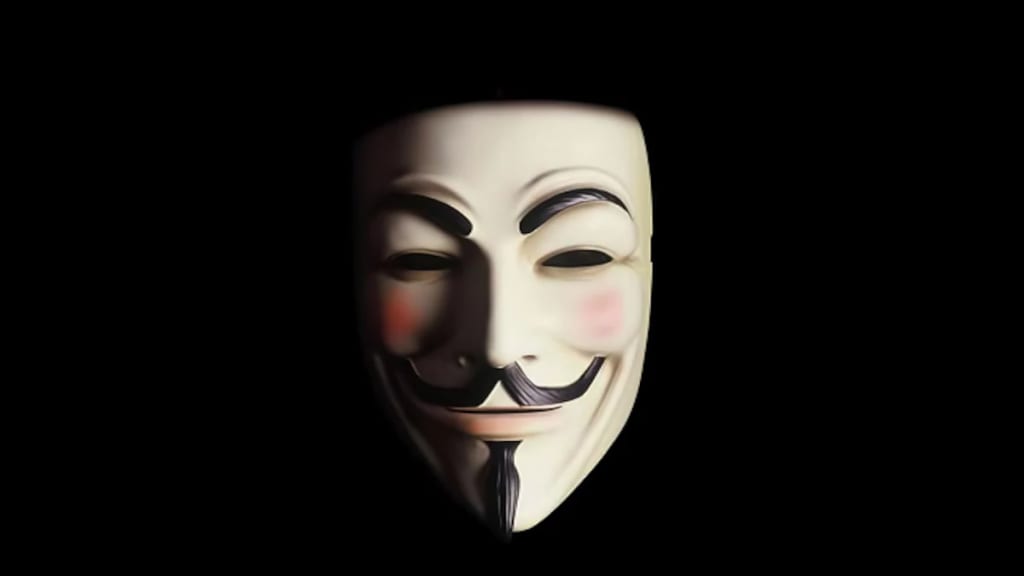 I and millions of other Brits will be gathering in farmer's fields freezing to the bone this weekend. As we gaze in awe at the cold night backdrop and its pretty colourful display. Smells of gunpowder smoke slowly infiltrate the odours of cooked meats, kebab vans and children's sweets. The crowd huddled together in darkness in between sparklers, LED plastic sticks, and flickers of light all celebrating Guy Fawkes Night (Bonfire Night).
"Remember, remember the 5th (of) November," a saying I have heard for as long as I can remember myself - and I am not alone. To put it simply:
"On 5th November people across the UK will light bonfires, let off fireworks, and burn effigies of a man named Guy Fawkes.

The reason we do this is because it's the anniversary of the Gunpowder Plot (1605); a failed attempt to blow up the Houses of Parliament in London by a group of dissident Catholics."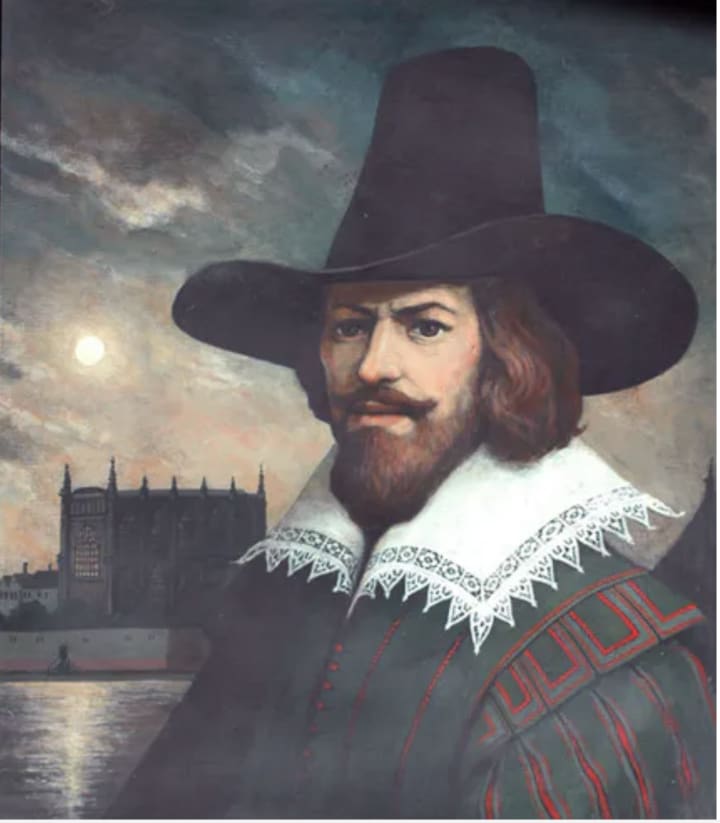 The Plot was led by Robert Catesby, a zealous Roman Catholic enraged at King James I for refusing to grant greater religious tolerance towards Catholics. The group of conspirators (including Fawkes) planned to blow up the Houses of Parliament (Palace of Westminster) with the intent of killing the king as well as other members in order to clear the way to reestablish Catholic rule in England.
The plan failed of course when the conspirators were betrayed by a fatal letter urging one member of Parliament not to attend that morning. Consequently, Guy Fawkes was caught the night before the attack and then he was taken into custody and into the cellar where the explosives to be used were stashed.
Fawkes was then later sentenced for high treason, and subjected to horrific torture methods such as the stretcher before he was executed along with three other plotters.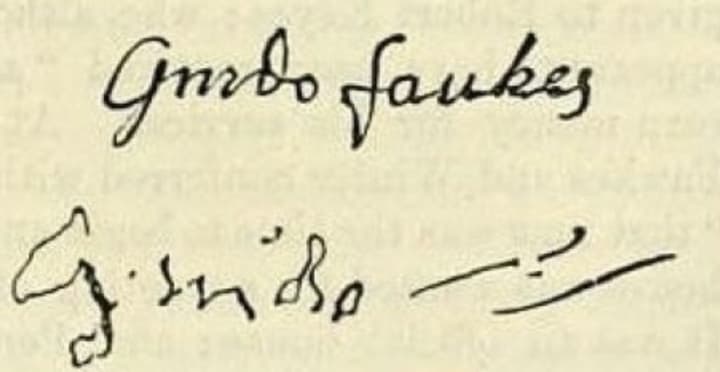 They were all sentenced to be hung, drawn, and quartered. Unlike the other men, Fawkes, the last man standing, broke his neck and died instantly. Although his body was still divided into four and sent to different parts of the kingdom as a warning. Afterwards, Parliament declared 5th November a national day of 'thanksgiving', and the first celebration of it took place in 1606.
416 years later, and Fawkes is still present in the British psyche, a sort o hero among the people. Phrases like 'the last person to walk into parliament with honest intentions was Guy Fawkes.' Or, 'we should finish what Guy Fawkes started.' have become common ideals.
Fawkes has become this real-life legend, a man of the people, a Robin Hood figure if you will. People don't often reference him as a catholic from Yorkshire, who was a part of five per cent of the population at the time. This means even if they were successful, the aftermath wouldn't have been, and they would have all probably been labelled as terrorists.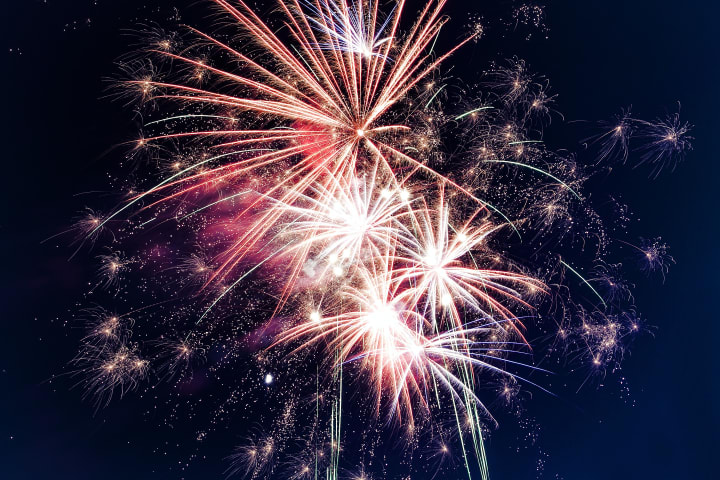 The feature film V for Vendetta (2005) was released, and Guy Fawkes the legend, himself was remade into a mysterious mask of resistance. Set in the year 2020 in the aftermath of a world war:
"London is a police state occupied by a fascist government, and a vigilante known only as V (Hugo Weaving) uses terrorist tactics to fight the oppressors of the world in which he now lives. When V saves a young woman named Evey (Natalie Portman) from the secret police, he discovers an ally in his fight against England's oppressors."
Hmmm. 'London is a police state occupied by a fascist government' feels like it is an observation of our current society rather than a fictional narrative setting, and again I am not the only one. There are many aspects of this film that I see many people still referring to, to this day. My personal favourite of which is; "Ideas are bulletproof Mr Creedy."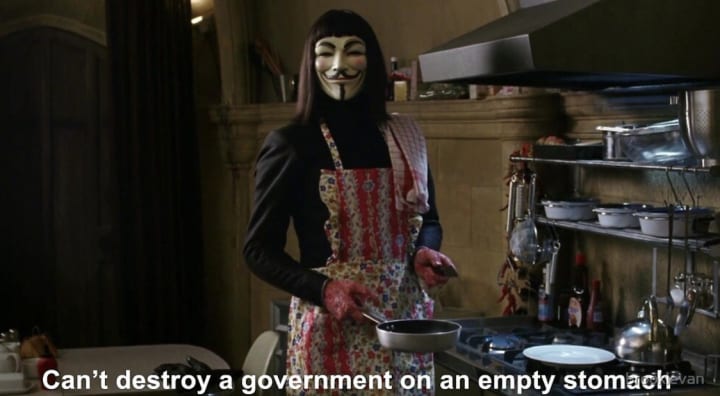 And it's because people can relate to this. People in the U.K have had enough of the state of the government, just take a look at the EnoughisEnough campaign. Or the fact there's been five Prime Ministers in six years, and out of those five, only two were actually voted for. On the 5th of this year, however, a non-profit organization known as the People's Assembly will be holding a protest outside Downing Street.
This protest, which I have seen fill my social media feeds over these past few weeks shows, the spirit of Fawkes is well and truly kicking. Guy Fawkes has become the symbol of defiance against the government, not just in Britain but to people all over the world. It's almost as if he has become this martyr to the people.
The Fawkes mask has also been adopted by the infamous vigilante group Anonymous of course, for what I could only assume is the same reason. I think the mask itself is fairly powerful and simple but striking. Association with V for Vendetta means you will automatically assign the image of the mask as a somewhat anarchic or anti-government symbol. It brings an element of equality as well as mystery, and I'm glad such a symbol exists.
Britain has a strange relationship with history, (if you're Irish/Welsh/Scottish you probably know that better than anyone), but what's interesting is how much impact a failed plot has had on millions across the globe for over four centuries. The fact we are all still talking about Fawkes and celebrating his failures four hundred years later tells me that so long as Britain is divided, he will always remain a part of our historical memory. Even if that means we do pick and choose which parts of history to save, who becomes the hero, and who becomes the villain.
Will people still refer to Fawkes in the next hundred years? It's hard to say, but given he is still a prominent figure in British society (and the world) I would suspect so!
What a Guy ey!
Don't forget to subscribe and leave a like! Stay safe, stay hopeful and stay blessed!
@NuttallJasmin
References:
https://www.hrp.org.uk/tower-of-london/history-and-stories/guy-fawkes-and-the-gunpowder-plot/#gs.gw6qih
https://www.britannica.com/topic/Guy-Fawkes-Day
https://www.history.co.uk/article/history-of-bonfire-night
https://www.redbubble.com/people/brooklevan/works/27324709-cant-destroy-a-government-on-an-empty-stomach
About the Creator
Hello, my lovelies! Welcome, I write everything from the very strange to the wonderful; daring and most certainly different. I am an avid coffee drinker and truth advocate.
If you're open to an argument follow me on Twitter @NuttallJasmin :)
Reader insights
Nice work
Very well written. Keep up the good work!
Top insight
On-point and relevant

Writing reflected the title & theme
Add your insights