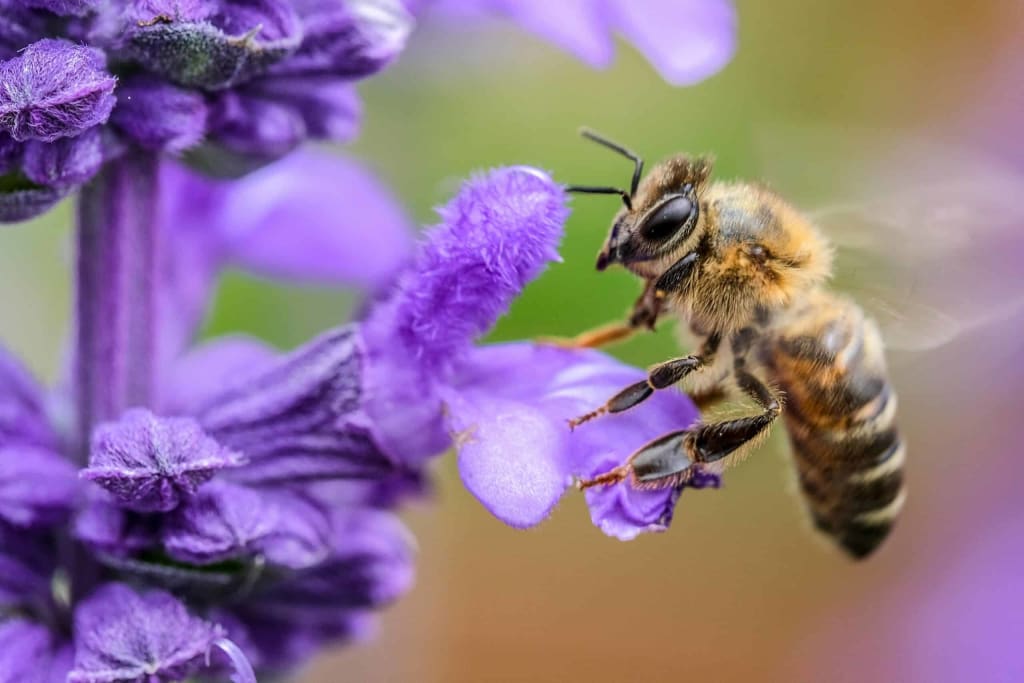 Native bees are vital for apple pollination
in the Northeastern US.
However, the climate of this region poses a greater threat
of pests and diseases which can impact apple growth.
The good news?
Organizations are partnering with experts
to help farmers learn conservation techniques
so they can grow their apples and benefit the environment.
Keurig Dr Pepper is a leading food and beverage company
with a vested interest in apple pollination.
- To make Mott's apple sauce,
we rely very heavily on this region of Upstate New York,
so the farmers that are growing apples in this region
are contributing the main ingredient to this product,
and so their successful harvest is our finished product.
It's why they launched
the Apple Pollinator Program
to better support apple farmers, their crops,
and the local ecosystem.
- Fox Fruit Farms has been growing apples here
in Williamson, New York, for over 40 years.
The Pollinator Program is very important
to my family and our farm,
because without the native pollinators and bees,
there would be no apples.
Whitney: The Apple Pollinator Program is giving each farmer
a set of tailored recommendations specific to their farm.
When these recommendations are implemented,
they'll have several positive impacts on the farm.
That includes supporting biodiversity
and optimizing pollination, which impacts yield.
Many farmers rely on sourcing rented honeybees
for apple pollination season,
but according to experts at Cornell University,
this isn't a fail-safe solution.
- So while honeybees are really good insurance
for pollination on apple orchards,
they also are not native to North America,
and it's critical to educate the farmers
on how to protect the local bee populations
around their orchards.
To the untrained eye,
native bees and rented honeybees look alike
but Cornell developed an assessment framework
to help farmers identify and monitor native bee populations.
With farmers collecting
and inputting data on the spot,
Cornell is able to prescribe
tailored habitat management programs.
Farmers also work with the IPM Institute
to implement safe pest management practices.
- Crop protection sprays are a necessary component
of growing fruit in the Northeast United States.
And so by learning about the impacts
of these crop protection materials,
we were able to find the ones that rose to the top
as being the safest for pollinators,
yet still effective at managing these pests
so that we have a good quality crop come harvest time.
A key method for monitoring pest activity
on the farm is known as scouting and trapping.
Peter: What the traps allow us to do is monitor for presence
of the pest before they've actually caused any injury,
and then based on that information,
we can determine when to most appropriately time
a crop protection spray.
The positive effects
of the Apple Pollinator Program
will also extend to Fox Fruit Farms and other farms
in Upstate New York whose livelihoods depend
on apple growth.
Amanda: Being right here next to the lake,
it's a great area to grow apples.
So that has brought a lot of jobs to the community.
And even having the Mott's applesauce plant in our town,
that's brought a ton of jobs to the factory.
So, it's very big in our community.
And as local suppliers,
the Fox family gets to see
the fruits of their labor every year.
- Apple farming is also very rewarding,
because we're able to look at the trees
and we see exactly where the apple is coming from,
and it's very cool to then go into our local stores
and see the Mott's applesauce on the shelves
and know that that applesauce came directly from our trees.
It takes a village
to develop sustainable pollination practices,
but ultimately,
this work will set up future success for all.
Whitney: In a partnership like this,
the positive impact that we can bring
is bringing these experts to the table
along with the farmers,
and working together
to make the supply chain more resilient.
My hope is that this program is the beginning
of a whole new chapter
where we're finding those win-win collaborations
that are good for farmers, good for the local ecosystem,
and good for Keurig Dr Pepper's business.
Reader insights
Be the first to share your insights about this piece.
Add your insights