Podcasts That Make Us Think
Why do some still deny the Holocaust?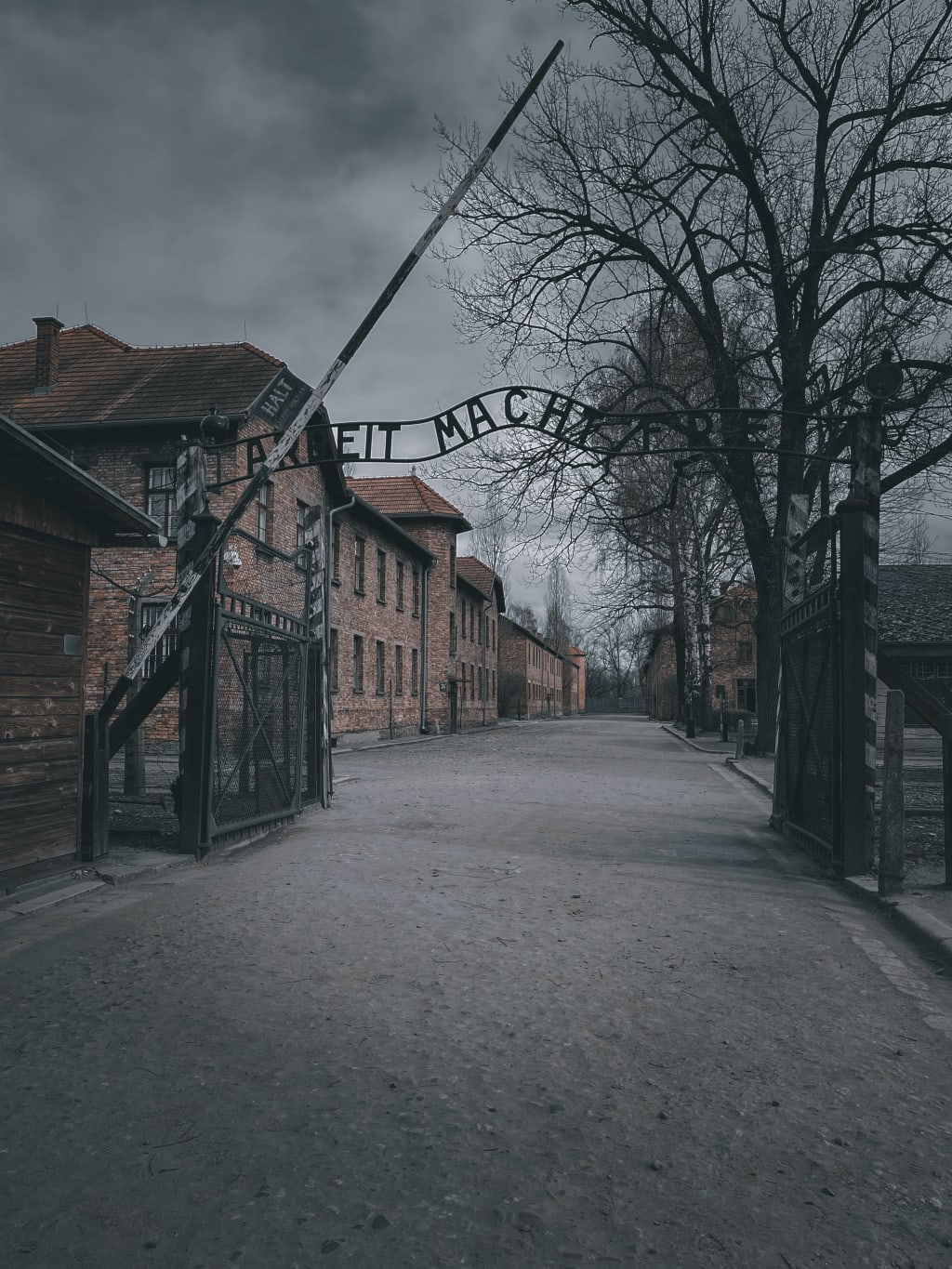 What podcast made me think this week? It's Playing Anne Frank, a new podcast released on January 24. Using archival material and interviews with surviving cast and crew members, executive editor of the Jewish weekly publication, Forward, Adam Langer presents a story that's never been told: the backstory of "The Diary of Anne Frank," the Pulitzer Prize-winning play and Oscar-winning film, and how this iconic work shapes those involved in performing it — including high school students putting the show on today.
The Diary of a Young Girl, also known as The Diary of Anne Frank, is a book of the writings from the Dutch-language diary kept by Anne Frank while she was in hiding for two years with her family during the Nazi occupation of the Netherlands. The family was apprehended in 1944, and Anne Frank died of typhus in the Bergen-Belsen concentration camp in 1945 at the age of 16.
The podcast is notable for its timing because January 27th was International Holocaust Remembrance Day, which is the 78th anniversary of the liberation of Auschwitz-Birkenau concentration camp. On this annual day of commemoration, we honor the six million Jewish victims of the Holocaust and millions of other victims of Nazism. We also promote the attributes of tolerance, collaboration, and empathy that helps to prevent future genocides.
While listening to the Playing Anne Frank podcast, I ask myself a frightening question. Could this horror happen again?
Sadly, my answer is yes.
Why do I feel that way?
First, because a recent study found that only 54 percent of the world's population has heard of the Holocaust. Ignorance, is, well, ignorance. Do you think many of the Russian people know of the atrocities committed by their army and soldiers in Ukraine? Of course, they don't. The masses are fed the line that Russia is saving Ukraine from genocide and, in a note of irony, Nazis.
Second, holocaust denialism is grown into a cottage industry, especially in the U.S. In another ironic twist, numerous studies show that present-day Germans accept and denounce the atrocities committed by the Nazis in their country. While, too many in the U.S. link the Holocaust in with the faked moon landing, JFK's assassination, 9/11, and deep state doomsday scenarios.
Holocaust denial aims to cast doubt on the facts of the Holocaust as they pertain to its Jewish victims, and for years it percolated freely across Facebook. Even though such messages have been banned by Facebook since 2021 (what took them so long?), denialism still exists in the crevasses and effluent of the social media giant.
Denial adherents claim that Jews fabricated evidence of their own genocide to gain sympathy, extract reparations from Germany and facilitate the allegedly illegal acquisition of Palestinian land for the creation of Israel.
Why has Holocaust denialism grown in this country specifically? First, it doesn't help that the ex-president of the United States has dinner with a notorious holocaust denier, Nick Fuentes. Although Trump denied knowledge of the denier. Come on. Give the man credit. He cannot be that stupid. After all, he knew Fuentes from the Unite the Right rally in Charlottesville, Virginia, where hundreds of torch-bearing far-right demonstrators chanted "Jews will not replace us."
On Truth Social, owned by Trump, Holocaust denialism is a rich topic for discussion, festering on Telegram, an instant messaging site, and Gab, a social network – all known for their far-right user bases.
Trump has engaged is so many wild conspiracy theories that the truth is often obscured amid the mudslinging of wild accusations divorced from factual certitude. For example, Trump has suggested that the father of Senator Ted Cruz of Texas helped to assassinate President John F. Kennedy, and that Democrats funded the same migrant caravan traveling from Honduras to the U.S. that worried the Pittsburgh synagogue shooter.
Most Holocaust deniers want to wash away the stain of Nazism in an attempt to make Nazism an acceptable political alternative today. Many have present and past ties with hate groups and are trying to shed that image by masquerading themselves as seekers of historical truth, rather than merchants of bigotry. Holocaust denial is an important tool for anti-Semites, masquerading as a valiant search for the truth.
Second, the term "bothsidesism" has gained considerable momentum in the last few years. It describes the phenomenon of treating every opinion as equally valid, including falsehoods masquerading as objective fact. In October 2021, for example, educators in Southlake, Texas, were told if they had a book on the Holocaust in their classroom library, they would also have to have one that with an "opposing" perspective. In January 2022, Republican State Senator Scott Baldwin of Indiana said that educators "need to be impartial" while teaching students about Nazism.
In June 2022, at the American Library Association's annual conference, author Nancy Pearl suggested that Holocaust denial books had a place in school libraries.
Other nations don't share that streak of Holocaust denialism. In 2018, Great Britain banned a prominent American Holocaust denier from entering the United Kingdom, according to a copy of correspondence from the interior ministry.
So where are we at? Seventy-eight years after U.S. soldiers found emaciated prisoners near death, mass graves, and a footprint of sadism not seen in the modern world?
There's hope, and many will not forget. Will never forget. For example, writer Alexander Verbeek recently wrote an article in Medium about Holocaust Remembrance Day.
In the article, he writes that, "The people who hid Anne Frank were breaking the law. The people who killed her were following the law."
Clearly, these Holocaust deniers need to be reminded of the tragedy of Anne Frank, her courage, and the inspiration we can draw from her ordeal.
In today's world with the January 6th insurrection, the attempt to overthrow the German government several months ago, and the recent attacks in Brazil, we need a reminder of how democracy protects us from the worst instincts of racial supremacists, extremists, and those who blame certain races and religions for their own woes.
Sadly, a conspiracy theory can provide comfort by identifying a convenient scapegoat and thereby making the world seem more straightforward and controllable.
"People can assume that if these bad guys weren't there, then everything would be fine," says Australian cognitive scientist Stephen Lewandowsky in a recent piece. "Whereas if you don't believe in a conspiracy theory, then you just have to say terrible things happen randomly."
At the end of his Medium article about the Holocaust, Verbeek writes: "Let me end with a quote from one of the other four letters that have been found, written by Zalman Gradowski, and found buried at an Auschwitz crematorium site":
"Dear finder of these notes, I have one request of you, which is, in fact, the practical objective for my writing … that my days of hell, that my hopeless tomorrow will find a purpose in the future."
Verbeek ends with: "He wrote so that his execution would find a purpose."
I think that we should never let Mr. Gradowski down.
About the Creator
I am a South Jersey-based author who is a writer for the Pod-Alization podcast blog on Substack, Ear Worthy on Medium, Podcast Reports on Blogger, Auditorily on Vocal and The Listening Post on Tealfeed.
Reader insights
Be the first to share your insights about this piece.
Add your insights