Places associated with Lady Jane Grey
There are three buildings one can visit that were well known to the Nine Days Queen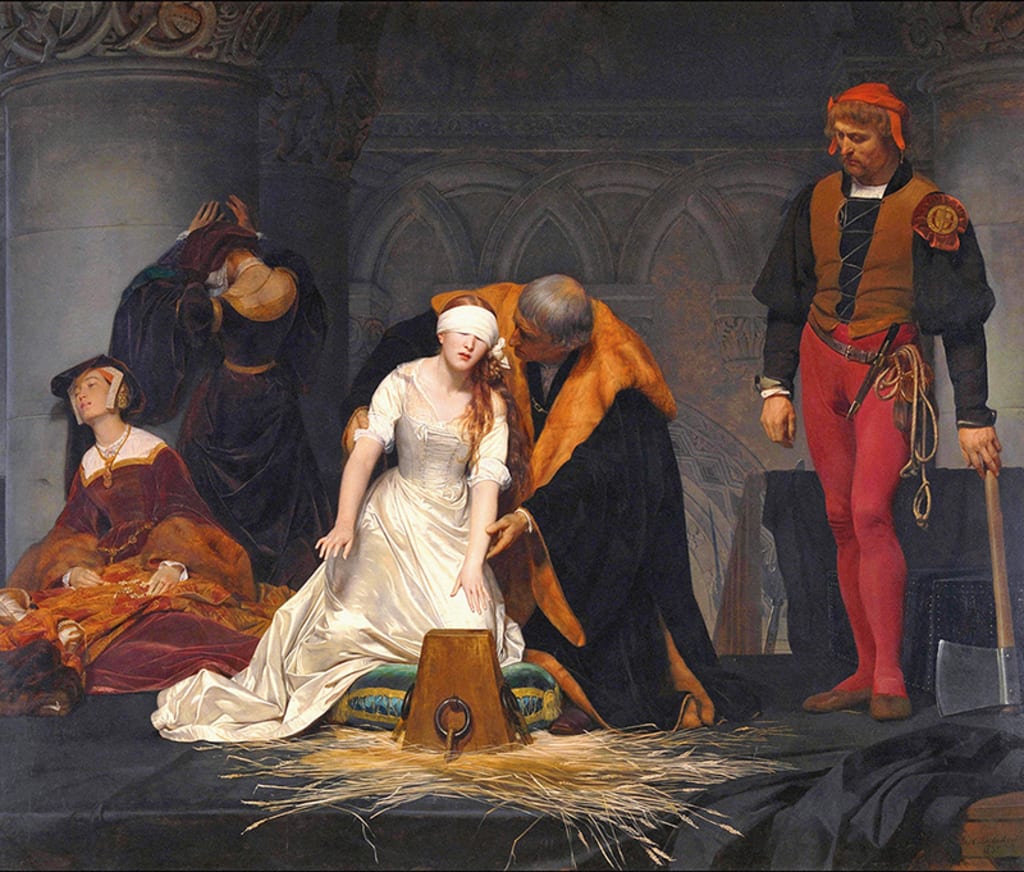 Lady Jane Grey, the "Nine Days Queen" had a very short life, being executed on 12th February 1554 at the age of 16. Her life was a sheltered one, in that she spent most of her childhood being educated and she did not travel much. The number of places that are associated with her, and which can be visited today, is therefore limited.
Bradgate Park, Leicester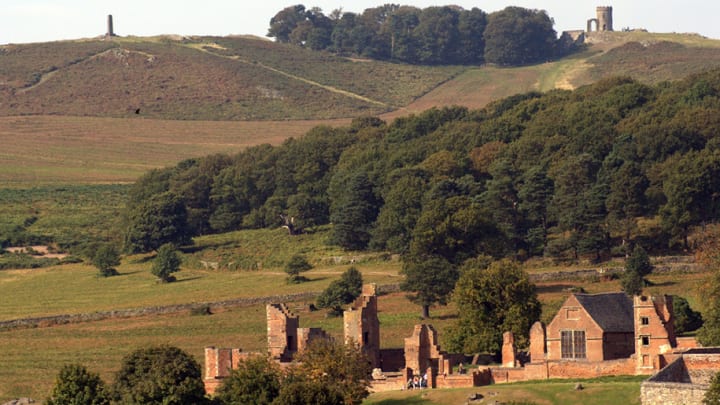 It has long been assumed that Jane Grey was born here, in October 1537, but it is possible that she was born in London and was only brought to the family home of the Greys a little later. However, there is no doubt that she spent much of her life here, especially in her earlier years.
Bradgate Hall and Park had been owned by the Grey family since the 15th century, with the building of the Hall having been begun in 1490. It is fortunate that the estate has been preserved virtually intact down to the present day, having been presented to the people of Leicestershire by a descendant of the Greys in 1928.
Visitors can therefore wander over most of the 850 acres of the park, which forms part of ancient Charnwood Forest to the north-west of Leicester. This area has many features of interest to geologists, botanists and zoologists, with unusual species of plants, birds and animals to be seen, including herds of red and fallow deer. Some of the world's oldest fossils have been found here.
However, the house that Jane Grey grew up in is mostly a ruin, although some parts are better preserved than others. Bradgate Hall is easily seen from the main track that runs across the southern part of the Park and visitors can walk through the ruins, although deadly nightshade plants have been allowed to grow here!
Sudeley Castle, Gloucestershire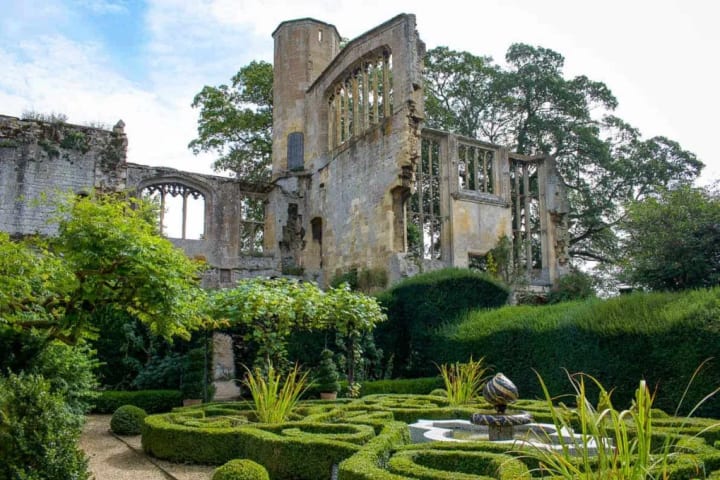 Jane Grey found life at Bradgate not much to her liking, as her parents often treated her unkindly. However, she was much happier when, in the spring of 1547, Katherine Parr, the surviving last wife of King Henry VIII, invited her to join her household. Jane had, in effect, been "bought" by Katherine's new husband, Thomas Seymour, as a potential bargaining chip in his dynastic ambitions, but for the nine-year-old Jane this was a welcome release.
At first, Jane stayed at Seymour House in London, but in the summer of 1548 she travelled with Katherine Parr, who was heavily pregnant, to Sudeley Castle in Gloucestershire, which had recently been given to Thomas Seymour by the young King Edward VI.
Jane's stay at Sudeley was short, because Katherine died shortly after giving birth to a daughter, in September of that year, and Jane acted as chief mourner at her funeral. She returned to Bradgate Hall where she remained with only a few brief interludes in London, even after her marriage to Guildford Dudley in May 1553.
Much of the castle that Jane Grey would have known was destroyed during the 17th century after the Civil War, the current Sudeley Castle being mostly a 19th century restoration. That said, the west wing of the castle does date largely from the 16th century. The chapel contains the tomb of Katherine Parr and there is a stained glass window that features Jane Grey.
Sudeley Castle is open to visitors on a limited basis because it is still a family home. General admission is granted to the gardens, grounds and special exhibitions (housed in the west wing of the castle), but access to the castle apartments is only by conducted tour on Tuesdays, Wednesdays and Thursdays.
The gardens are well worth seeing, especially as they have been designed to reflect past ages, including those of the Tudors. They include a knot garden, a herb garden and the formal Queens' garden that is lined by yew hedges.
The Tower of London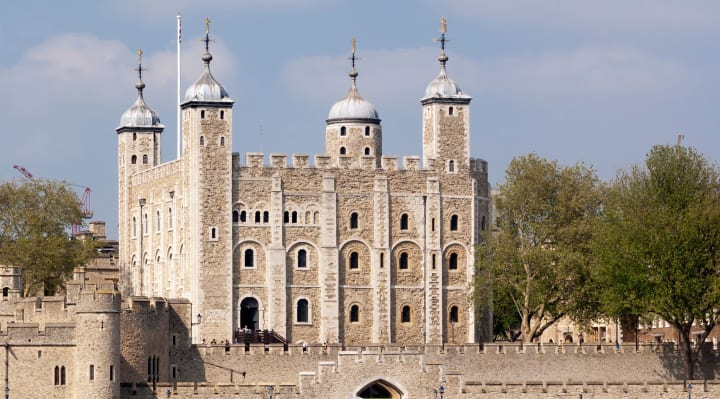 This is where Jane's life came to a premature end on the executioner's block. She was beheaded on Tower Green, as had been two former wives of King Henry VIII, namely Anne Boleyn and Catherine Howard. Private executions out of the public gaze were granted to royal persons, whereas others took place on Tower Hill, outside the Tower walls.
On the day of her execution Jane watched her husband being led away and saw his headless corpse return on a cart shortly afterwards, before her turn came. She met her end with great courage, although she panicked for a moment when she was blindfolded and could not feel her way to the block.
Visitors can see the execution site and the chapel of St Peter ad Vincula where she was buried. However, Jane was housed during the weeks before her execution at the house of the head gaoler, so there is no cell or dungeon to visit that was once her prison.
The admission price to the Tower of London is not cheap, so visitors will want to get their money's worth by seeing as much as possible of the various towers and buildings within the complex that constitute the site. Among the attractions are the Crown Jewels and many displays and exhibitions that tell the fascinating story of a fortress that has been standing for nearly a thousand years. Tours are led by yeoman warders who wear the same uniforms that would have been seen by Lady Jane Grey during her final days.
Historical
About the author
I am a retired librarian, having spent most of my career in academic and industrial libraries.
I write on a number of subjects and also write stories as a member of the "Hinckley Scribblers".
Reader insights
Be the first to share your insights about this piece.
Add your insights