Peek Inside Bob Guccione's Office Through his Archives
Even the scribbles and sketches in Guccione's papers reveal the inner workings of this great businessman and visionary artist. Open the cover of Guccione's sketchbooks to learn more about how his media empire came to be.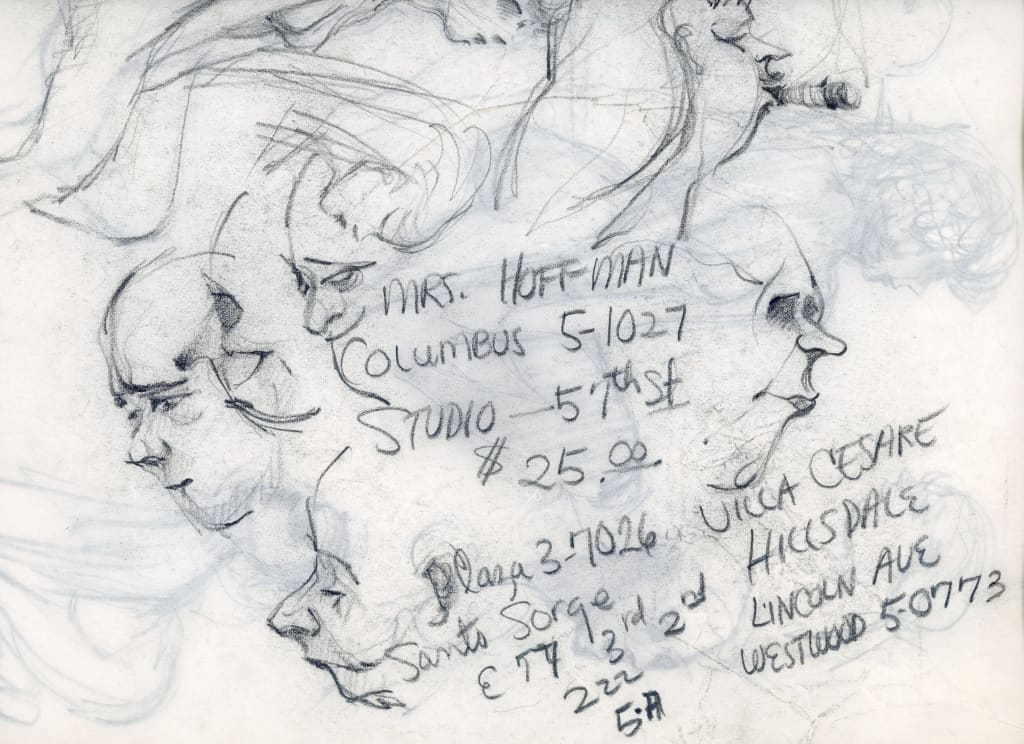 Sketch of faces and addresses, undated. The OG Collection.
One of the first steps of the archival process is to inventory each item in a collection. This undertaking occurs after background research, which for this collection included watching archival interviews with Bob Guccione and reading many issues of Omni, and before physically rearranging any items. Observing thousands of original sketches, illustrations, and scribbles, reveals the inner workings of Guccione. His sketchbooks and drafts support the understanding of Bob as a constant thinker, entrepreneur, and innovator, as well as confirm other facts key to understanding the OG Collection.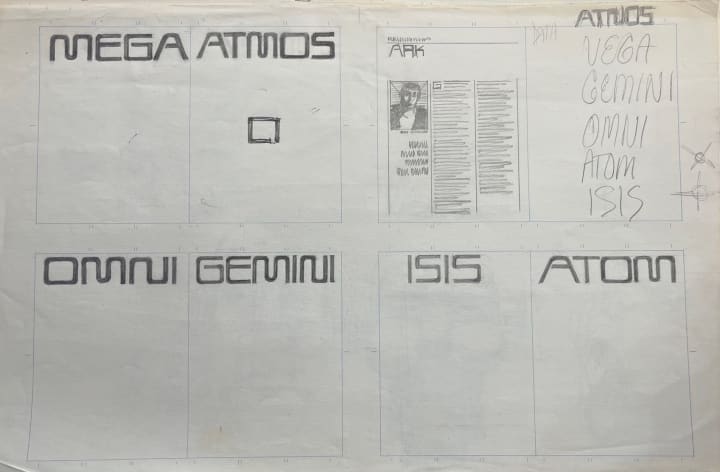 While he often said that the magazine business was simply a profitable means to support his true passion of art, Guccione clearly was deeply involved with his titles. He often used magazine mock-up paper to draft covers, articles, and even poses for centerfolds by hand. On this page we can observe Guccione brainstorming the title for the eventual juggernaut Omni. He works through many options (with one in particular seeming inadvisable from the vantage point of the 21st century), before he landed not on Omni, but on Nova. Initial ads even featured the name "Nova'' with the 1978 first issue cover design. But swift legal action from the production team behind PBS's popular-science television show Nova, which premiered in 1974, forced Guccione to go with his second choice.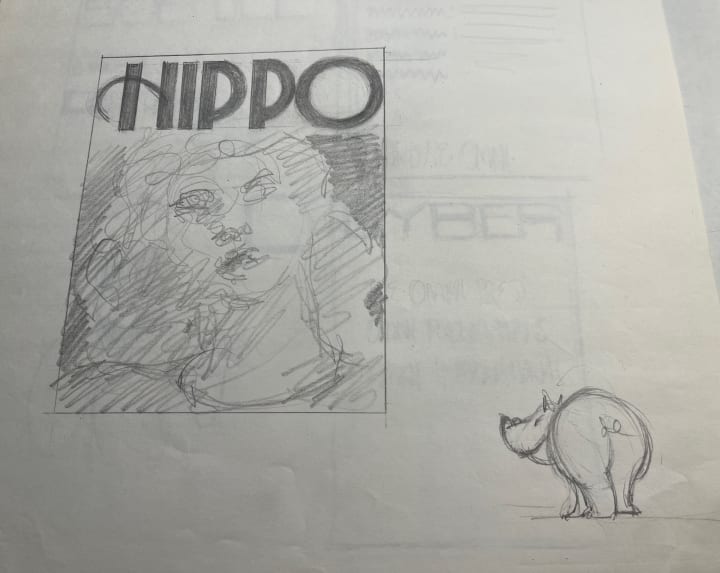 Some sketches reveal titles that never were, such as a magazine titled Hippo that to our knowledge never came to pass. The hippo cartoon in the right corner shows up in Bob's drawings throughout the years, however, tracing all the way back to cartoons he made for The London American in 1960.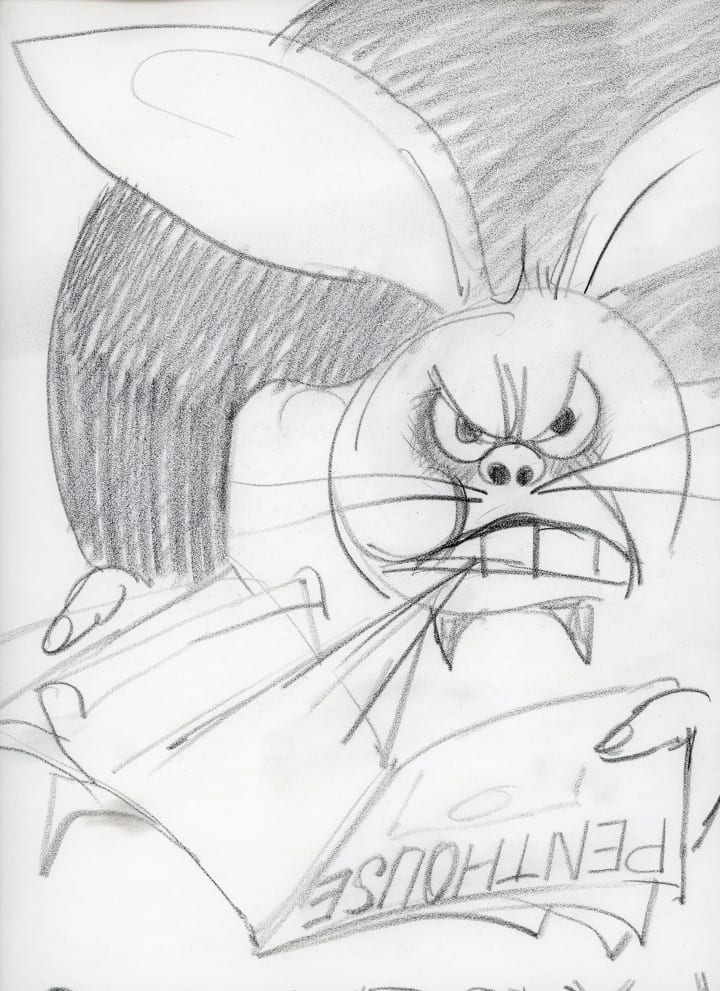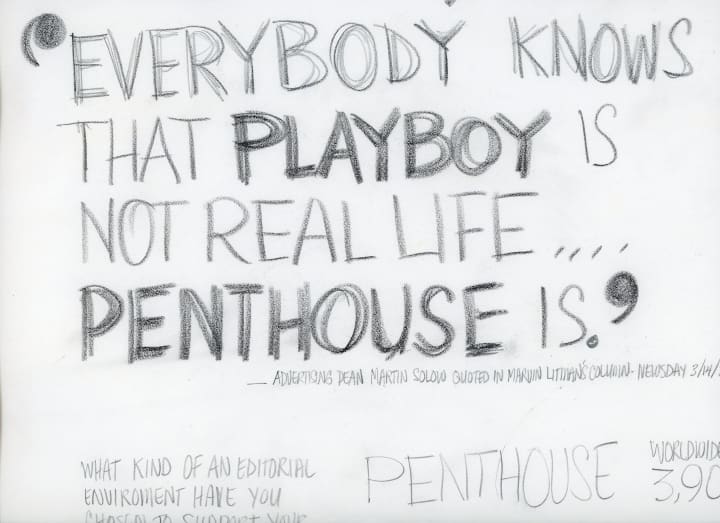 Other drawings closely reflected the published end product, such as Guccione's mock-ups of famous Penthouse vs. Playboy advertisements. This 1973 advertisement included an angry Playboy bunny reading Penthouse, with a quote from advertising expert Martin Solow that "everybody knows that Playboy is not real life…Penthouse is." These illustrations prove that these advertising concepts came directly from the top.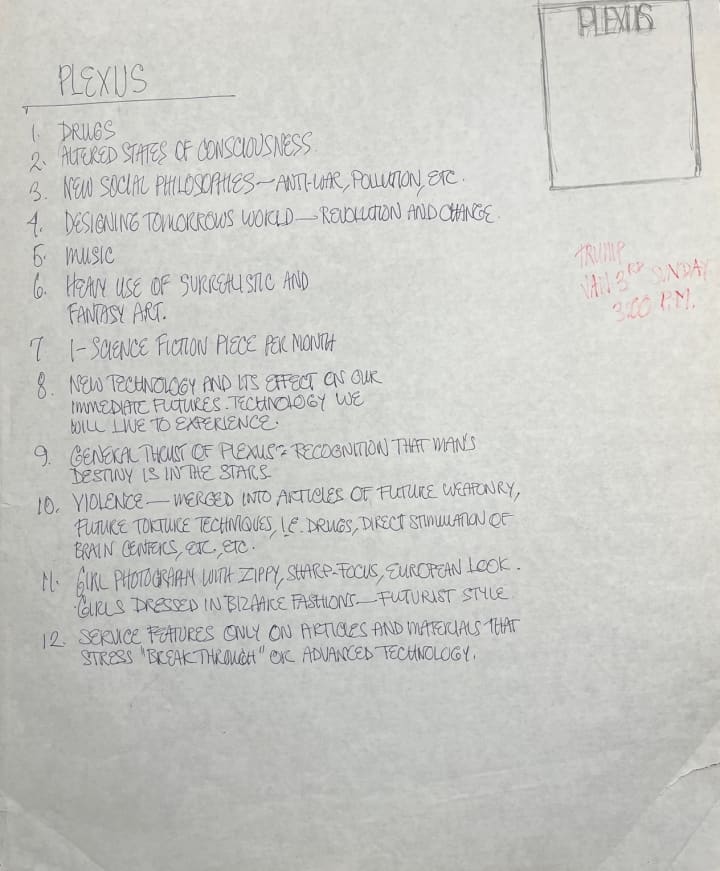 Drafts went beyond just logos and covers to include content ideas, such as those for Plexus, a publication which he planned to focus on politics and futurism. In Guccione's brainstorming this title would include stories on everything from the recognition of "man's destiny is in the stars" to "new social philosophies" on "anti-war, pollution, etc." While we can see some of these topics in both Omni and Penthouse, one can only imagine the rich resource Plexus would be today for the far-out ideas current at the time of its conception. All of this brainstorming occurred in the middle of a busy work day, as Guccione also jotted down details for a meeting. His notes read simply: "Trump - Jan 3rd Sunday - 3:00 P.M."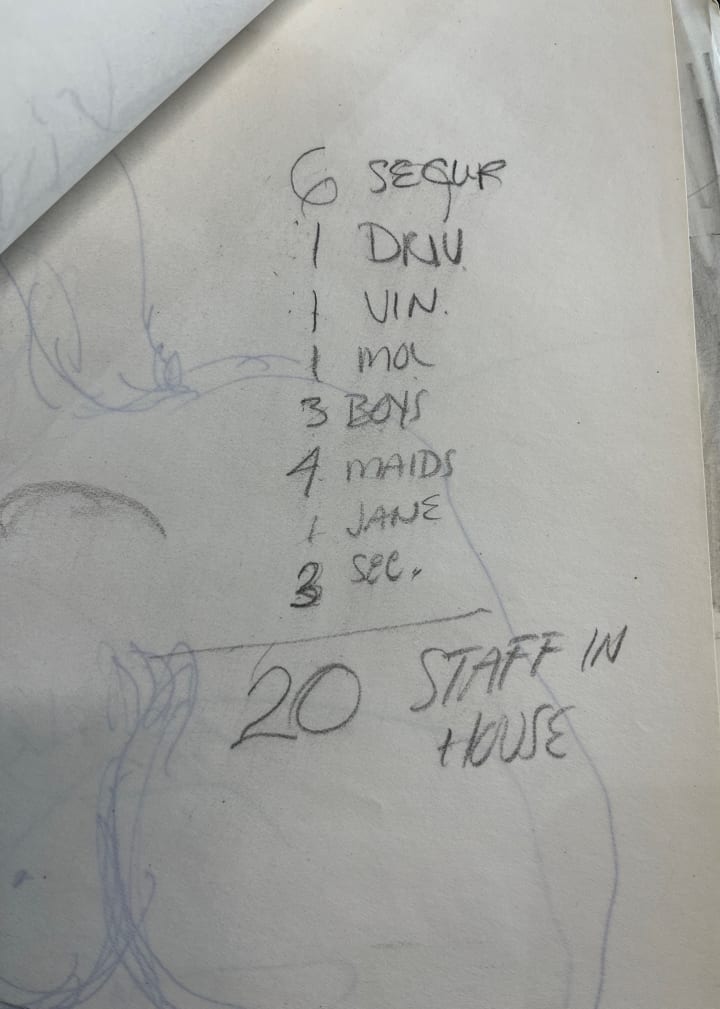 These sketches reveal that Guccione was always working across titles, genres, and areas of his life, using his pencil and sketch pads to put the contents of his mind on paper. In another sketch he writes a list of the staff in his home — presumably his elegant New York townhouse at East 67th Street. The double-wide home, not "mansion" as that moniker was taken by Guccione's rival Hugh Hefner, required 6 security guards, 4 maids, and exactly one "Jane." Though a scribble in a corner, this note further proves that one-of-a-kind confidant Jane Homlish was to Guccione as his assistant and right-hand confidant for three decades beginning in 1971.
Archivists are trained to quickly move through materials while scanning all details in case they find connections later on. This work proved extremely useful when processing these sketches, as we now know more about how Guccione worked and thought — deepening our understanding of his empire in turn.
About the Creator
Exploring the most significant and hidden stories of the 20th century through iconic magazines and the titan of publishing behind them.
Reader insights
Outstanding
Excellent work. Looking forward to reading more!
Top insights
Expert insights and opinions

Arguments were carefully researched and presented

Eye opening

Niche topic & fresh perspectives
Add your insights