Mother of Orphaned Children in the Court of God ... Sindhutai's Inspirational Story
Without one or two help from anyone, not one or two, but more than 1400 children have been saved. Sindhutai not only does the work of adopting children but also arranges all her studies. The age-appropriate Thai then marries the son-daughter.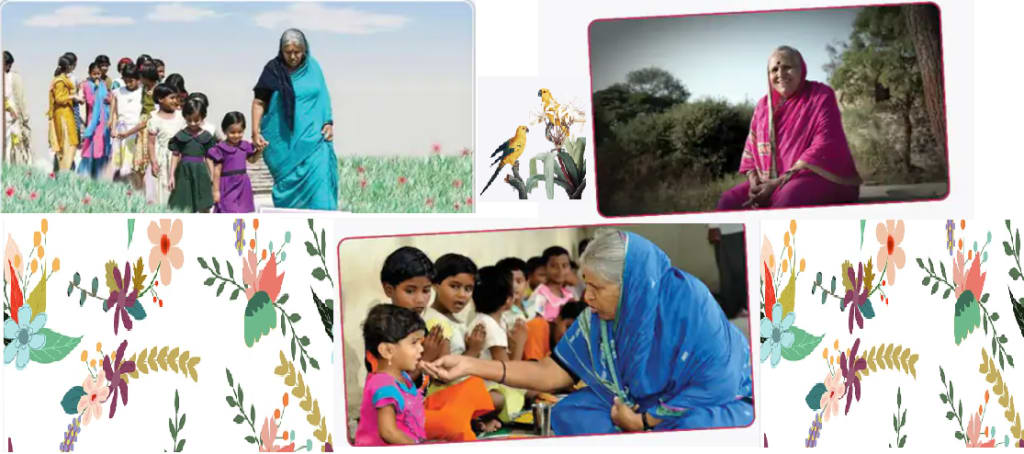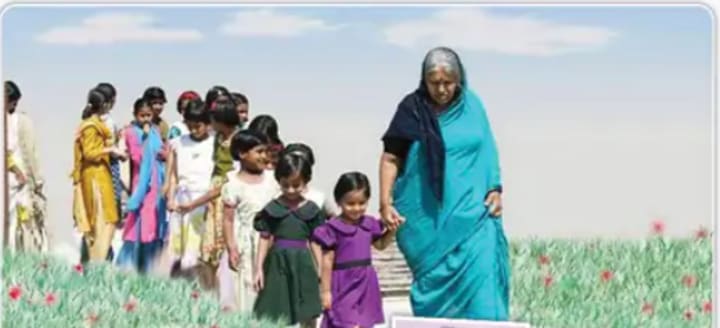 There is a village called Pimpri in Wardha district of Maharashtra. In this village a daughter was born in a normal family. The girl had a great desire to study. But due to poor financial condition of the family only studied up to 4th standard. She was married when she was just 10 years old and also to a man 20 years older than her. The 10-year-old girl, realizing her fate, accepted her 30-year-old husband and her father-in-law left Pierre.
The girl turned 20 years old and the sun of happiness rose in her life. God planted the happiness of children in her womb. As the months progressed, the radiance on this young woman's face began to increase. The 9th month has come to an end. Now the birth of a child was counted. On such days, it is natural for any woman to get the most support from her husband. Because of her husband's love, she is easily able to cope with all the difficulties. But the fate of this young lady may have been written in a different way, so at a time when her husband should be with her, her husband kicked her out of the house. The pregnant woman was picked up and thrown out of the house without any guilt. There was no ability to walk. So she barely made it to the cattle shed, where she gave birth to a baby girl.
The service of doctors and nurses was on one side. There was no one around to help. Since there is no tool to cut the umbilical cord of a newborn baby, cut the umbilical cord using a sharp stone lying on the side. It is natural for a mother to feel very weak after the birth of a child. Even in such a situation, taking the girl with her, the girl walked a few kilometers and reached her father's house. Just the thought of how much pain he must have felt when he reached his father's house makes us tremble. Even at the father's house, the daughter did not get support for some inexplicable reason despite her serious condition. As the door of her father's house was also closed, the young woman collapsed and thought of committing suicide. In a few moments before the thought took over, she drove the weak thought out of his mind.
She started begging at the railway station to satisfy his and his daughter's hunger. After starting this begging activity, it came to his notice that many other orphaned children have lost their parents' umbrella and are begging and living a life worse than hell. The young woman herself experienced the pain of loneliness and being reprimanded by society, so she felt pity for such orphans. Becoming the mother of a child without this mother inspired her to do something. She continued to adopt such orphans. The young woman, who was reprimanded by her family, arranged for the study of these children from the money saved by begging. The children who used to beg are now studying. Gradually the number of children increased and the family of this young lady grew.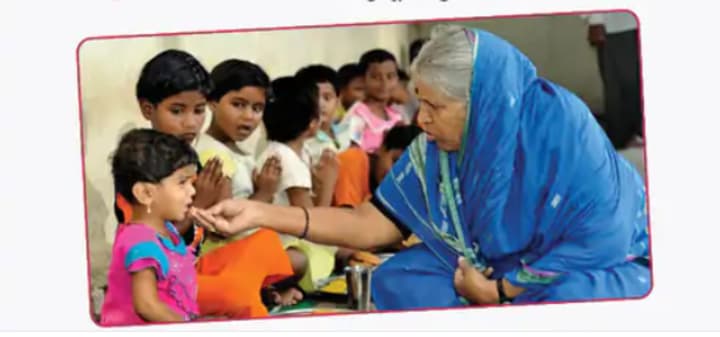 This Jogmaya Singhutai Sapkal has saved not one or two, but more than 1400 children by becoming a mother without taking any help from anyone. Many of his sons and daughters today have become doctors, engineers, lawyers, chartered accountants or government officials. These children who started learning by stopping begging have reached a respectable place in the society today. Sindhutai not only does the work of adopting children but also arranges all their studies. Marries sons and daughters when they reach old age. Sindhutai has more than 200 sons-in-law and more than 40 grandchildren. By loving her own daughter more than the other children, Sindhutai took her away from her so that other children would not be wronged even by mistake. That daughter also runs an organization for orphans by following the same path today.
The light of this service, which was lit half a century ago today, has enlightened the lives of many people. The husband, who kicked his 20-year-old pregnant wife out of the house at the time of childbirth, was very remorseful at a later age. He met Sindhutai and apologized for his misdeeds. This big-hearted woman forgave her husband and accepted him as her son. Yes, you read that right. There was no typo. Sindhutai accepted her husband as her son, as only Vatsalya's Ganga was flowing in her now. Everything except the mother died. She identifies her husband as the eldest son in the family.
Millions of scammers come to the notice of the media. Her name is in the headlines in the press and she is frequently mentioned in breaking news on TV news channels. We defeat those who rob people like Yankees and make billions. We hold big honors ceremonies for such people. All of us who have gone mad in singing the praises of Dhankubero and worshiping her, do not know anything about the reality goddess of service like 'Sindhutai'.
Sevamurti Sindhutai, who shed light on the dark lives of many orphans, passed away this week. O Jagdamba, I pray to the Lord for the peace of his soul, with all my heart, to your struggle journey, to your valor in challenging questions, and to the immortality of motherhood that flows unceasingly from your heart.
Reader insights
Be the first to share your insights about this piece.
Add your insights