Lore Podcast: The Truth That Frightens And Informs
Exposing the darker side of history.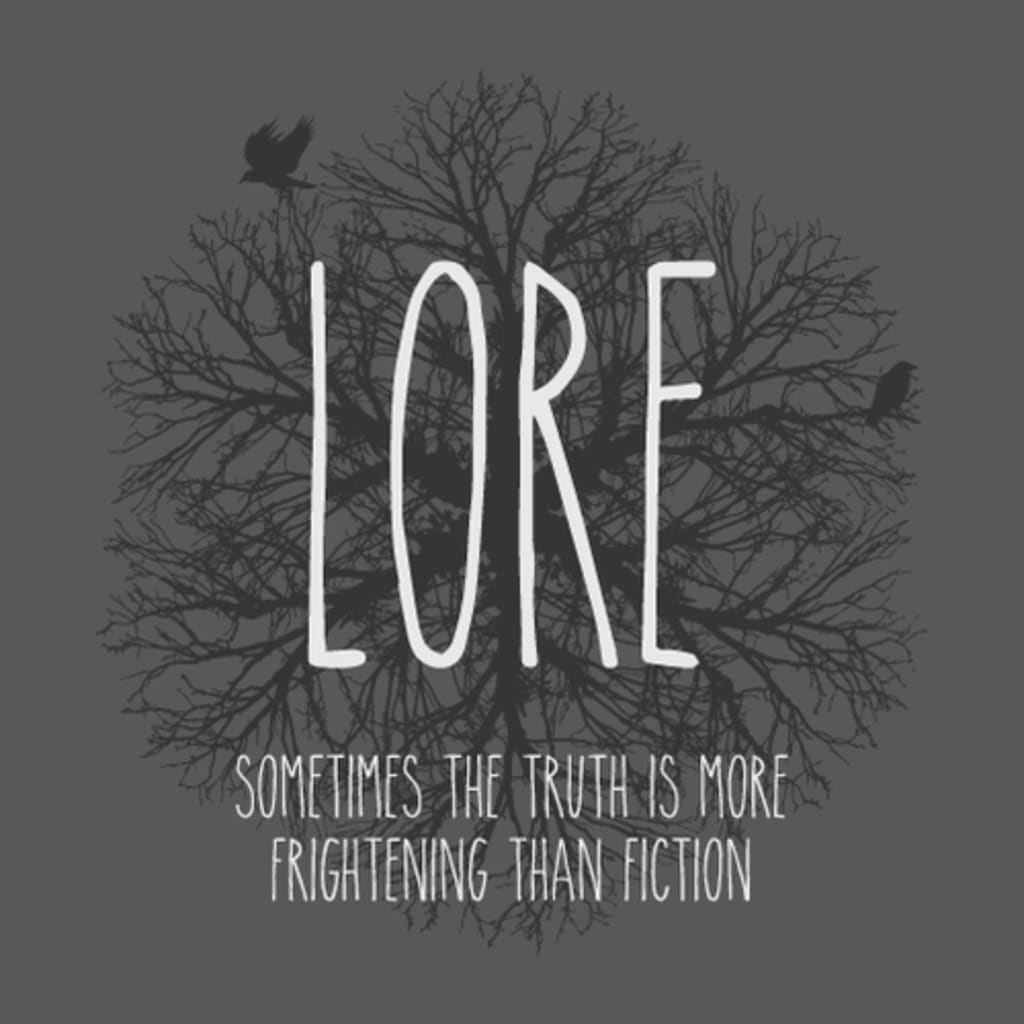 Sadly, gender classification has become a weapon of crass destruction by those who breathe intolerance and excrete grievance. But how about genre classification? Some podcasts don't neatly fit into the genre categories defined by Apple, Spotify, or other podcast feeds.
That's the story of the Lore podcast. Is it in the horror genre? Suspense? Supernatural? History? Thriller? True crime? Scary stories?
The foundational strength of the podcast is that Lore is all those genres...and more.
Lore, of course, is a shortened version of folklore, which means "the traditional beliefs, customs, and stories of a community, passed through the generations by word of mouth."
Here's how the podcast's creators define it: "Lore is an award-winning, critically-acclaimed podcast about true life scary stories, exposing the darker side of history, exploring the creatures, people, and places of our wildest nightmares."
Through over 170 episodes, Lore has scared, delighted, confounded, titillated, and educated its listeners. The show claims 350 million downloads.
It's the last objective -- educating -- that elevates Lore about its brethren suspense podcasts. This podcast aims to not only brew up strong emotions, but also to teach us about our world.
Let's look at just two examples. In episode 218, Notorious, Lore looks at the nature of the devil. Now the devil is scary, along with demons, and the evil it propagates. Host Aaron Mahnke treats us into a fascinating history lesson about the devil and its derivation. For example, Satan is a Hebrew word that means "adversary or enemy." Devil originated as a Greek word that means "The Deceiver." The history lesson continues and is woven neatly into the bone-chilling aspect of the episode.
In episode 42 about the haunting in Philadelphia's Eastern State Penitentiary, Mahnke offers us a history lesson about penal reform and its many iterations over the centuries, from sadistic punishment to reclamation.
In the episode, Mahnke makes a surprising revelation. That centuries ago, punishment for a crime was so painful and odious -- flaying, whipping, and an excruciating execution -- that prison was the least objectionable part of the criminal justice system back then. After a brief but fascinating discussion of the history of prisons, Mahnke then discusses Eastern State and its most famous occupant, Al Capone. For eight months, from 1929 to 1930, Capone served time at Eastern State for carrying a concealed weapon. His cell was dubbed "Park Avenue" because of the amenities that Capone and other notable inmates enjoyed while incarcerated there.
Despite the luxuries Capone enjoyed, his stay at Eastern was traumatic for the gangster. Multiple times during his prison stay, Capone would awaken in the middle of the night screaming, "Jimmy." When awakened, he claimed to see a ghost.
At the time, prison officials assumed that Capone was having nightmares about the St. Valentine's Day massacre shooting he had ordered on seven members of the Northside Gang in Chicago in early 1929. One of the dead gang members was a man named James Clarke.
Eastern State Penitentiary closed in 1970, but re-opened twenty years later as a museum. Mahnke tells us -- with creepy piano music in the background -- that ghost sightings have been reported during museum tours.
I've taken this tour, and, although I'm not a believer in the spirit world, it is supremely creepy and eerie there.
The host -- and creator -- of Lore is Aaron Mahnke. He is the founder and President of Grim & Mild Entertainment, an entertainment company that develops and sells media such as podcasts (a roster of over 10 shows), books, TV shows, and even a comic book. Like other successful podcasters, Mahnke has published a book to extend the brand. In his case, it's a three-book set called The World of Lore by Penguin Random House.
Aaron Mahnke is an excellent host, and I assume that's because he has a passion for these topics. In his bio, Mahnke states that, "He has a deep love for anything historical, mysterious, or unusual."
What makes Mahnke so good as the host of Lore is that he doesn't try too hard, mugging for the podcast mic. He doesn't try to sound extra creepy, with false intonations or tonal changes in his voice. Instead, Mahnke allows the excellent script, creepy, plaintive piano background music, and the listeners' own imagination do the work. There's studied patience to his voice that never betrays an urge to "get to the good stuff." No, instead, Mahnke prefers to construct his mood carefully, cautiously, and completely.
So Aaron Mahnke doesn't have one of those voices that alone can scare the heck out of you. But he doesn't need to. Mahnke is a world builder by being a word builder. He uses all the tools to gradually draw you into his macabre world of sonic darkness. As a listener, you don't even know you're knee-deep in it until it's too late.
We are visual beings. Eyesight prevails in the human world. Young adults fill up the seats at the local AMC or Regal theater to see M3gan or Smile.
Here's a way to save money and still be entertained via creepiness. Listen to several episodes of Lore. Lights out. Headphones on for the immersive experience. You won't be sorry. Or maybe you will after you listen and realize that the rest of the family will not be home for several hours. You're home alone.
Where's my blankie?
About the Creator
I am a South Jersey-based author who is a writer for the Pod-Alization podcast blog on Substack, Ear Worthy on Medium, Podcast Reports on Blogger, Auditorily on Vocal and The Listening Post on Tealfeed.
Reader insights
Be the first to share your insights about this piece.
Add your insights