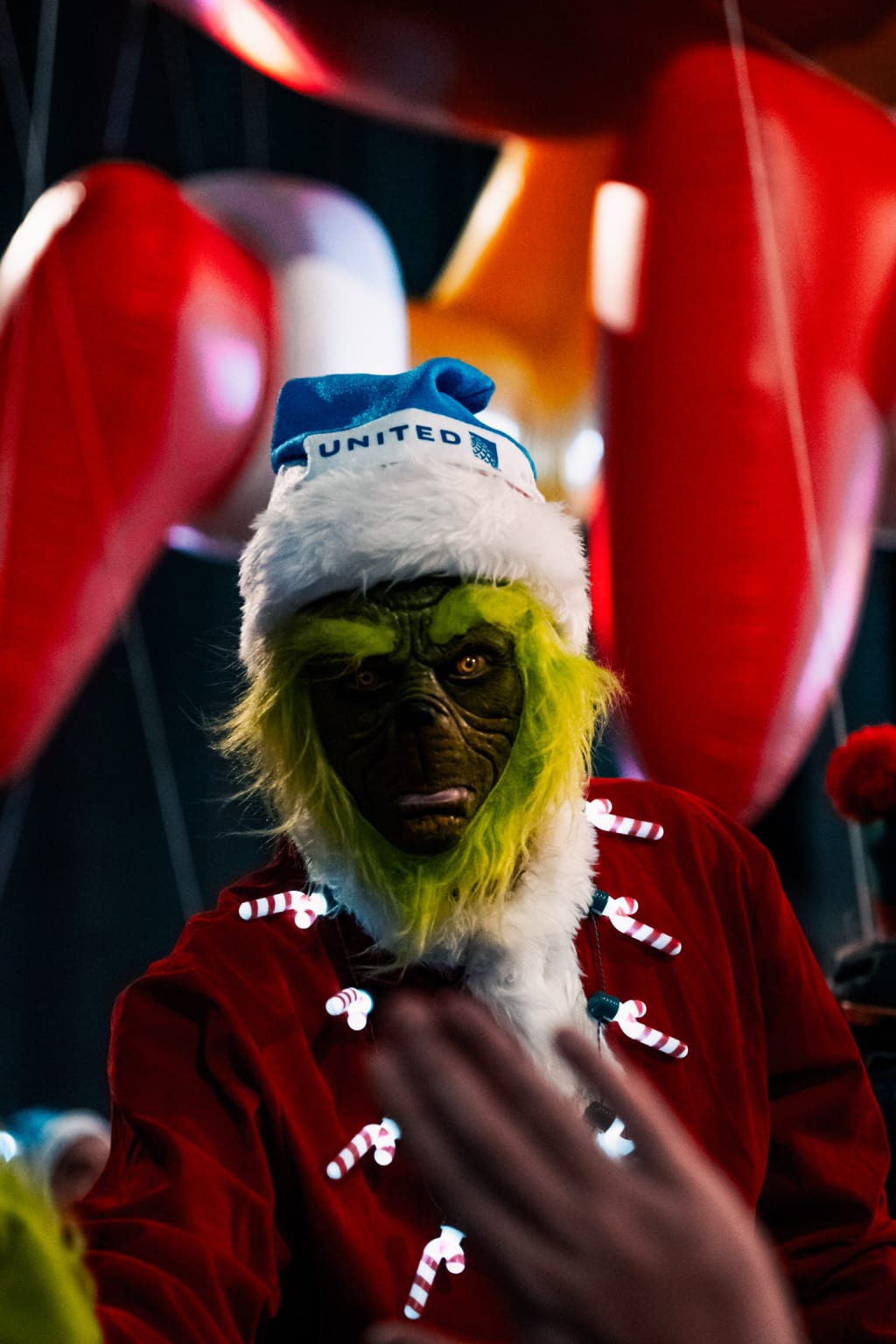 Photo by Colin Lloyd on Unsplash
It's the most wonderful time of the year again. The holidays are quickly approaching. Bells are ringing, mistletoe's are hanging, and people are singing. I've always wondered what it would be like to look at America's Christmas tradition as a foreigner. But that will never happen so instead I decided to take a deeper dive on other Christmas traditions worldwide. Turns out that they are quite different and worth learning from.
Everything is not always what it seems and celebrations are done differently in each place. So why not throw in a twist of unusualness. Some stuff may sound downright bizarre but also insightful. Who knows, you might want to visit these places during the holiday season, expanding outside of the regular norms. There is always a fresh opportunity worth great discovery.
Join the quest as we learn from other countries this Christmas!
Japan 🇯🇵 & Fried Chicken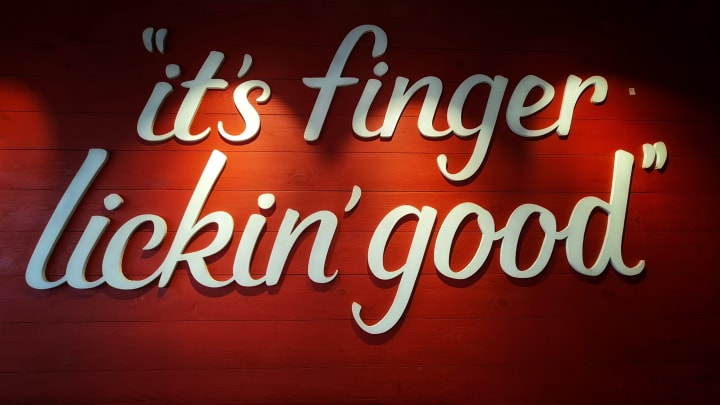 Japan happens to do the opposite of Western countries. In the typical ways, we celebrate Christmas with family, Japan hosts parties paired with friends and couples. Cards and presents are exchanged. It is not seen so much as a religious holiday but a cherishing time of happiness. Christmas Eve is when the party really begins. It's a special day for couples to spend time together, exchanging gifts. Something like the traditional Valentine's Day in the United States. Tokyo, Japan, is known for celebrating Christmas in Disneyland filled with parades, festivals, and decorations.
KFC is the main course on Christmas Eve & Christmas Day. 3.6 million Japanese families treat themselves to the popular fast-food chain. It's a must-have due to KFC Japan releasing a 1974 commercial "Kentucky for Christmas" comparing a tasty bucket of chicken to Americans eating dry turkey.
Japan tops the meal off with a Strawberry cake known as 'kurisumasu keki'. Similar to a strawberry shortcake, fluffy, filled with whip cream, and layered with strawberries.
Iceland 🇮🇸 & Trolls
Christmas also known as Yuletide in Iceland celebrates way before the day of Christmas. What's interesting about Iceland is that they have not 1 but 13 Santas (also known as the troll's yule-lads). In hope of receiving presents from the yule-lads children put shoes by their bedroom window for 13 days. A new one appears each day. If children are well-behaved they are left with candy in their shoes. While naughty children are left with rotting potatoes in their shoes. Each yule-lad carries a unique identity.
You can learn more about the Yule-lads here:
During Christmas Eve, Icelanders soak up their time by reading books and drinking a warm cup of cocoa. This tradition is known as Jolabokaflod which in English is referred to as "Christmas book flood". (Quite a soothing way to spend the holidays I must admit). A 2013 study at Bifröst University revealed that 50 percent of Icelanders read more than eight books a year, and 93 percent read at least one.
The traditional food Icelanders eat for Christmas are smoked lamb (Hangikjöt), Leaf bread (Laufabrauð), Maltöl and orange soda, rice pudding (möndlu grautur), and much more.
Colombia 🇨🇴 & Candles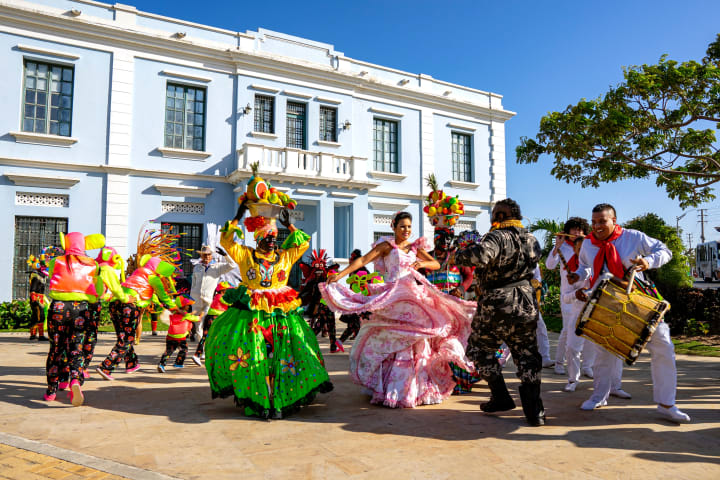 Christmas in Colombia is celebrated at sunset on the 7th of December. This is known as 'Día de las Velitas' or 'Day of the little candles'. Candles are placed on little lanterns and wishes are made. Colombians place the lanterns on their windowsills, porches, balconies, streets, parks, squares, etc. (Not to mention, candles are also placed on their trees). The purpose of this tradition is to celebrate the Catholic holiday of Immaculate Conception. Which refers to the virgin mother Mary. The country is illuminated with beautiful lights all over.
From December 16 to Christmas Eve, Colombians pray the Novena. Which is a form of worship in the Catholic religion that consists of special prayers/services for 9 days. During those 9 days, games are played known as 'Juegos de aguinaldos'. The three games played are called three feet, straw in the mouth, and a stolen kiss. With the game three feet, you put your foot in front of your opponent without them noticing. In the second game, you are challenged to hold a straw in your mouth the whole day and a stolen kiss- well, is exactly what it says.
The main meal eaten around this time is 'Cena de Navidad' which includes pork stuffed with rice and peas, Turkey, ham, and a chicken soup called 'Ajiaco Bogotano'. Other popular traditional foods are empanadas, tamales, Buñuelos (a fried fritter), Hojuelas (a light sweet treat), and Natilla (a custard dessert).
Ukraine 🇺🇦 & Spiderwebs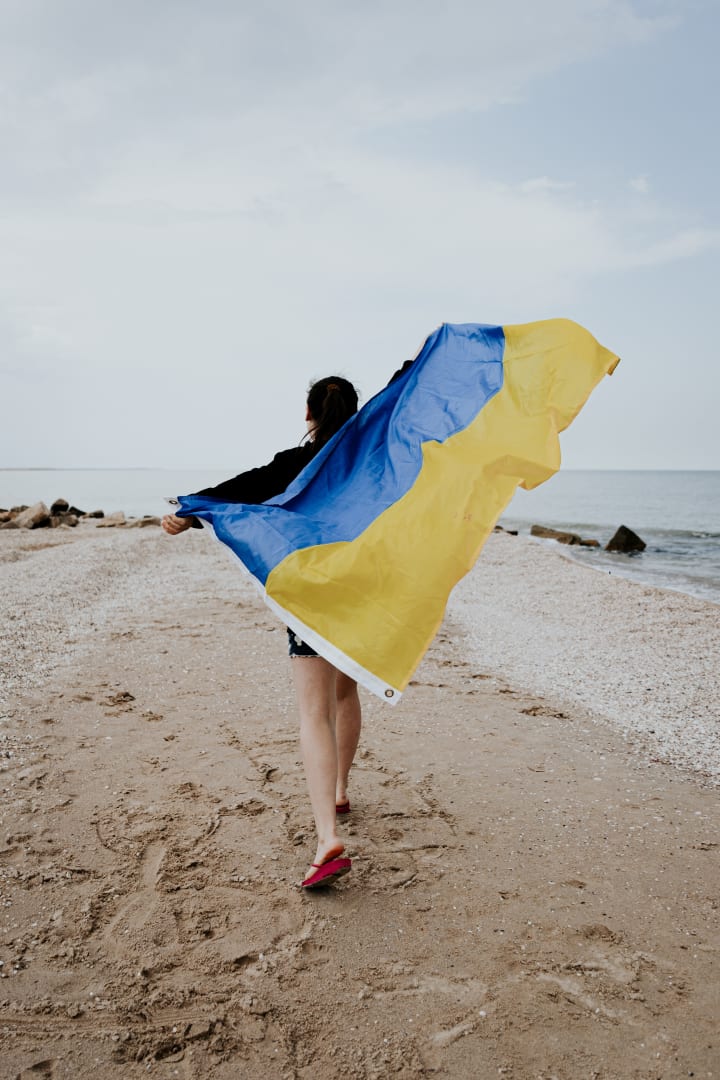 40 days before Christmas a fast begins. Ukrainians believe it is a great way to cleanse the soul and body before Christmas Day. People are allowed to eat fish, legumes, fruits, porridge, and vegetables. Any other meats or dairy products are not allowed to be eaten. Christmas is celebrated on the 25th or January 7th. This varies due to the different Orthodox and Greek Catholic Churches.
The main meal is called 'Sviata Vecheria' (or Holy Supper) eaten on Christmas Eve (January 7th) with 12 fasting meals on the table. The meal is not eaten until the first star appears in the sky. The star is a representation of the wise men who took a journey to look for Jesus. Kutia is a popular dish mixed with poppy seeds, walnuts, honey, and raisins. Afterwards, food is always brought to grandparents.
The main decoration in a Ukrainian house is called Didukh, taken from the autumn harvest. It is made from sheaf or wheat and decorated with flowers, ribbons, etc. Didukh symbolizes prosperity, wealth, and protection against loved ones. Additionally, you will often see trees decorated with spiderwebs in Western Ukraine because they are considered to bring good luck!
Catalonia, Spain 🇪🇸 & Poop Logs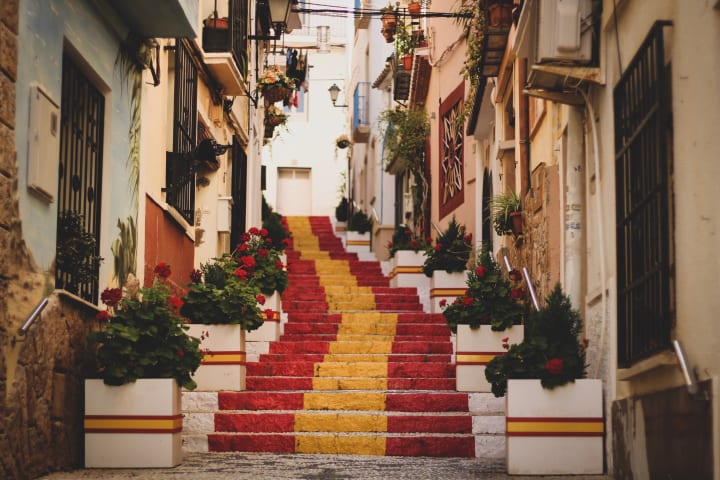 The Christmas season begins on December 8th to celebrate the Immaculate Conception. Which involves a huge feast. Christmas is celebrated on the 22nd with the tradition 'El Gordo' or 'La Lotería' basically representing a fat lottery done every year in Spain with an estimated value of 4 million euros. It is the second oldest lottery in the world and first originated in 1812. Around December 24th, and December 25th, the typical Christmas is celebrated with a few differences.
Christmas Day is not festive, and presents are not exchanged. It's quiet and more so a peaceful day to relax. The 26th is considered 'Boxing Day' a time for hefty meals shared with loved ones and relatives. The meals consist of canelons (pasta filled with uneaten meat). Leftovers are used from the previous day so precious food is not wasted. The typical dessert is 'turrón' (a nougat blended with honey and almonds.
Caga Tío is one of the most interesting traditions hosted in Catalonia, Spain. It is a log that poops out Christmas presents once you feed it food. Children hit the logs with a stick while singing the Caga Tío song.
The logs happen to be Santa and gifts are received from it without question. The log has a drawn on face, a big smile, and a red Catalan hat. It seems to be a fun tradition children love so who can really complain right? You will often see these logs at the beginning of December.
A common ornament used is called a 'Caganer' significant to the three wise men, Mary, and Joseph. It is a little figurine of a man squatting, with his trousers at his ankles. And not to mention, he is defecating. This is traditional to the nativity scene. On the fun side of things, December 28th is almost like April Fools Day, news reports and television itself will even fool people so the entire country is suspicious the whole day. Even a person walking down the street may be caught off guard by a practical joke.
Reader insights
Be the first to share your insights about this piece.
Add your insights