How to Hire AV Equipment for Events
Hire the right AV company for event success, offering competitive prices, installation, operation, and dismantling services.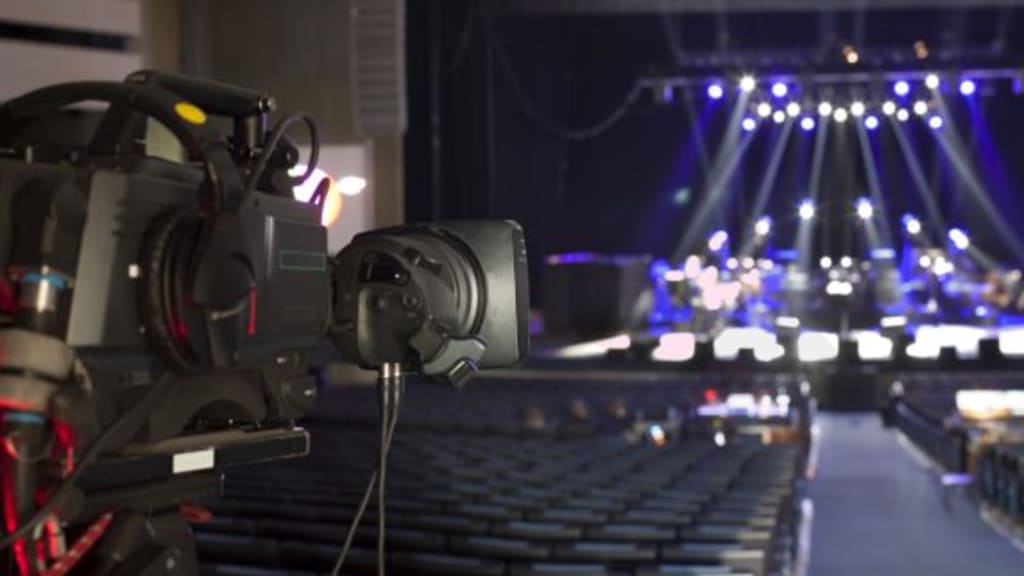 Organising events can be stressful for enthusiasts or professionals when dealing with AV (Audio-Visual) equipment, as they are a critical element of any event. Hiring a professional company can make all the difference, as their experience and expertise can remove the stress of looking after the technology and ensure the proper functioning of an event.
It is so helpful to be able to depend on the right supplier for AV equipment for events hire in Perth. Let's take a look at some tips on how to choose the best provider for your requirements:
Estimating your budget is the starting point for hiring AV equipment. Next, be honest with providers about how much money can be invested in the same. Based on this, the company or companies under consideration can provide suggestions. This helps save time, as they will not include items or services that do not fit within the budget.
It is vital to estimate and determine the needs of your event in particular. This will ensure that investments are made only in the equipment required and avoid wasting resources on unnecessary items. So, it is helpful to avoid over-complicating the event, keep it as simple as possible based on your requirements.
The AV equipment company should be able to offer technical support with or without charging extra. It is even better if they can provide a guarantee on the equipment. Also, they should have qualified technicians to troubleshoot any issues that emerge during the event. For example, if any equipment fails, they can conduct the needed repairs at no extra cost.
Before committing to any contract, it is advised to compare several quotes. Price comparison websites can be used to find the best AV equipment provider in the locality. Note if some large companies have overheads that can make them more expensive than smaller ones. Booking services online may offer discounts also.
When contacting suppliers, ascertain whether the supplier has skilled and experienced technicians. The operation of AV equipment involves many technicalities, so if the service provider lacks the necessary skills it can jeopardise an event's success.
Always hire AV equipment from a reliable vendor. It is possible to research suppliers online these days via reviews and testimonials. If a business is unable or unwilling to supply this type of information be wary, and move on to another company that can. The success of your event rides upon the supplier being professional, trustworthy and easy to communicate with. If they cannot demonstrate these qualities from the start, it might be best to move on.
The AV companies under consideration should be able to provide accurate quotes. Ideally, they should enquire from the event host, in detail, about the kind of event and the expected requirements to provide a precise cost. A professional company can provide accurate quotes without unexpected fees, aiming to be clear and up front from the start about what is, and isn't, included within the standard pricing.
Potential suppliers should be able to provide evidence of their history in running events smoothly. They should have a portfolio of occasions to supply to potential customers that demonstrates their previous successes. If your event is a small corporate meeting, perhaps avoid specialists in massive concerts or conventions and, instead, seek a company with experience in smaller business events. They can offer the experience, equipment and technicians to hire PA Systems for events similar to yours.
Besides having extensive experience, a good AV supplier should be honest. If they cannot deliver services within the required budget, they should be able to suggest less costly options. This flexibility will ensure you receive the best value resources for your allocation and still remain confident about the smooth operation of equipment and your event going off without a hitch.
Inclusions and exclusions
This can be a tricky area as some companies will charge extra for services that others include as standard. Even if you don't have a clear budget but know the financial limits, hiring a package that covers all your needs is essential. Be clear with the supplier on what is included, what is optional and when and how extra charges might be incurred.
Find out what kind of equipment is available. AV equipment can be used for many years. So, check whether the company's inventory includes the latest AV gear. Enquire from previous clients about how the equipment provided by the company functioned during their events. Also, enquire about the company's punctuality as it is an important factor for the event's success.
In sum, it is critical to hire the right AV company for the success of an event. Ensure that they not only offer a competitive price but also install, run and dismantle the equipment. Following the above tips as a guide can help in finding the best supplier for your needs.
About the Creator
He writes in several genres. Kevin and his wife, Julia, to whom he dedicates all of his published works, and their dog, Buddy, live in Melbourne, Australia. A regular contributor to New Path Web Morning Edition.
Reader insights
Be the first to share your insights about this piece.
Add your insights