History of New Year's Ev
What are its ancient origins and its modern traditions?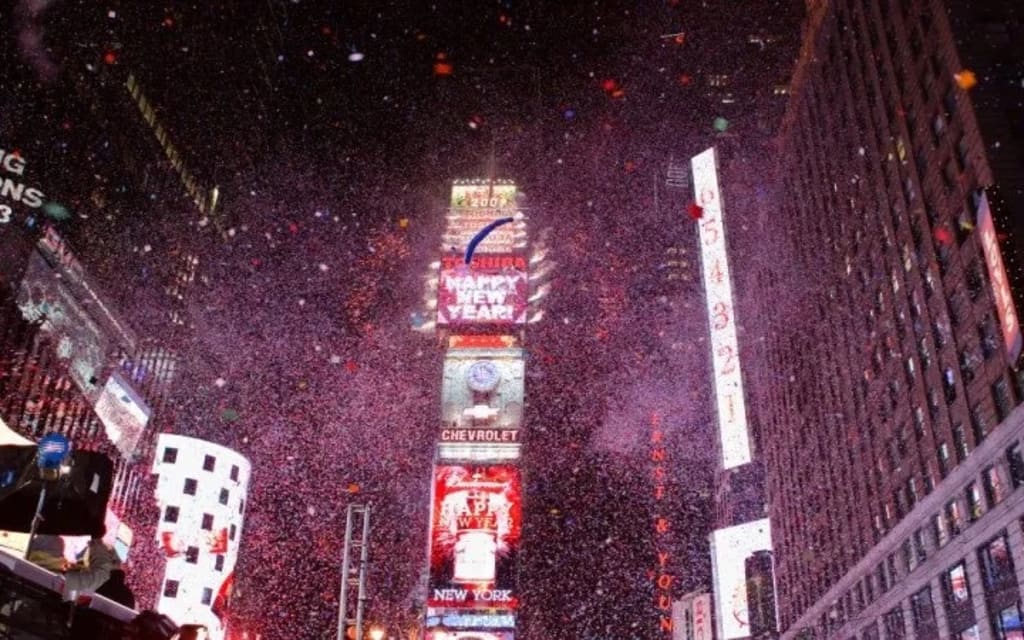 Times Square, New Youk
New Year's Eve is the last day of the year, according to the Gregorian Calendar, and is known as Old Year's Day or St. Sylvester's Day. You may remember reading that Emperor Constantine was considered the first "Christian" Roman Emperor. St. Sylvester is responsible for Constantine's conversion in the 4th century.
As I describe here, New Year's celebrations go back before the Romans to Mesopotamia about 2,000 years B.C. However, those celebrations occurred during the Vernal Equinox in March and moved two millennia later to January. This was done at the recommendation of Sosigenes of Alexandria, an ancient astronomer who convinced Julius Caesar to reform the calendar to be a solar one like that of the Ptolemaic Egyptians, not the previous lunar calendar that Rome had been using since the 7th-century B.C. Caesar did this by introducing the Julian Calendar in 46 B.C.
New Year's Eve Astronomy
Speaking of astronomy, Earth is always closest to the sun in its yearly orbit around this time. This event is called Earth's perihelion.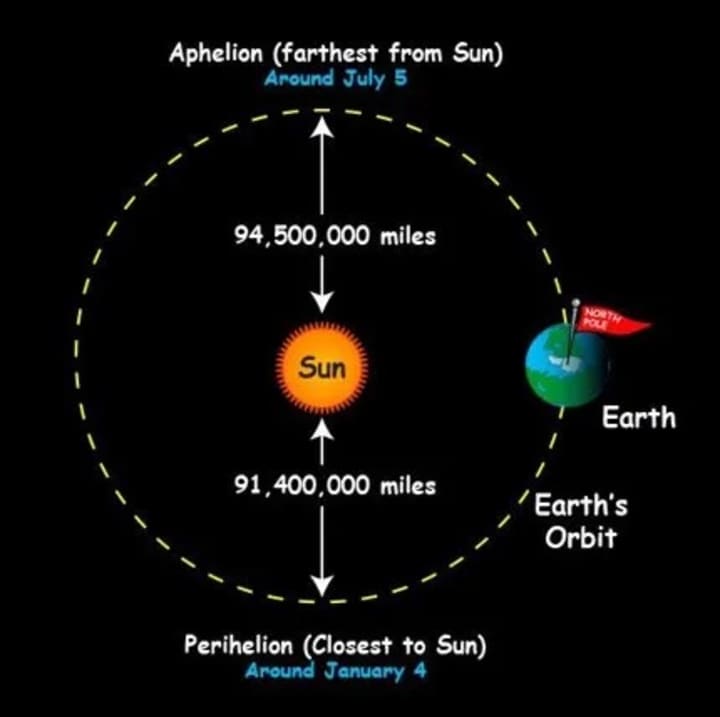 New Year's Eve in the U.S.
In the U.S., the trademark of the New Year's Eve celebration is the dropping "the ball" in New York City's Times Square at midnight, which separates December 31 from January 1 of the New Year. Times Square became the site in 1904 where the New York Times building was situated. There were chiming bells, fireworks, and… falling hot ash.
The Times' publisher asked Walter Palmer, the Times' chief electrician, to develop an alternative. Since 1829 in Portsmouth, England, and starting in 1845 in Washington D.C.'s Foggy Bottom, a maritime "time ball" was dropped so that sailors at sea could scope it with a telescope and synchronize their chronometers.
Palmer designed the same system using electricity from atop the New York Times Building at 46th St and Broadway beginning in 1907 and has continued every year except 1942 and 1943 when blackouts due to World War II canceled festivities.
Today "the ball" system uses Waterford Crystals and Philips LED lights and begins its descent at 11:59 PM on December 31. Everyone counts down together to the New Year.
New Year's Eve Tradition: Midnight Kissing
New Year's Eve is often associated with parties, and the tradition of quadrilabial osculation at midnight originally comes from the British tradition of "saining," a Scots word for blessing or protection, to be given during the period of Yuletide. It was thought to bring good luck. No mistletoe is required.
New Year's Eve Tradition: Imbibing Bubbles
Popping the cork of champagne or sparkling wine bottles is popular today, but "bubbly" goes back centuries. We can trace the development of carbonated wine back to 16th-century England, but the French popularized it.
What we've called Methode champenoise since the 19th century involves an added "dosage" of sugar for a second fermentation. Christopher Merret reported to the Royal Society of London in 1662 that adding sugar to bottled wine created a fizzy beverage, thanks to the yeast in the wine, which consumed the sugar to produce carbon dioxide. The French perfected it in a region known as Champagne.
In 496 A.D., they used wine from the Champagne region of France to baptize Clovis, the first king of the Franks. This occurred at the Reims Cathedral, where French kings have been crowned for centuries.
Reims is one of the principal cities of the Champagne region. It is home to many Maisons de Champagne or Les grandes marques of the largest champagne-producing houses.
I have visited two champagne houses there: Taittinger and Veuve Clicquot.
By the way, Reims, during World War II, was the headquarters of the Supreme Headquarters Allied Expeditionary Force and the location of the unconditional surrender of the German Wehrmacht on May 7, 1945… V-E Day.
Wine Snobbery You Can Use
Do you know wine snobs who pronounce French wines with a condescending, nose-in-the-air French accent?
Here's your chance to one-up them:
Moët & Chandon is another premium wine house in the Champagne region. Some New Year's Eve party snobs will pronounce it with a knowing "MoAY" declaring that it's because the trailing "t" is silent in French. But there's a rule that supersedes it: one always pronounces the consonant "t" at the end of a word ahead of a vowel. The symbol "&" is actually "et" (and) in French, or Moët et Chandon, so it still should be pronounced "Moët et Chandon."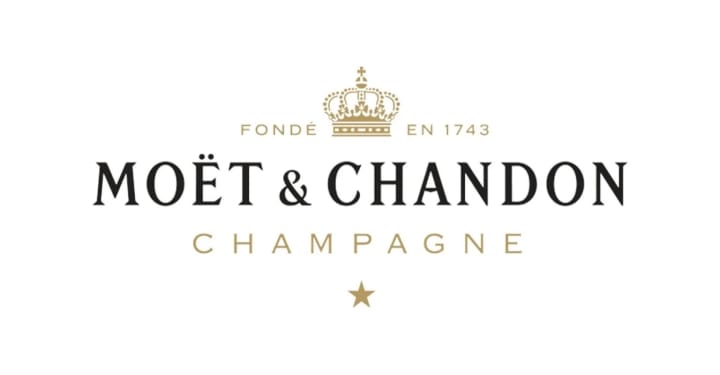 But there is a more interesting origin story that French winemaker Claude Moët's name was Dutch and the Dutch pronounce their "t" at the end of a word. However, it's harder to explain, and no one is going to listen long enough to your explanation that a Dutch soldier named LeClerc fought alongside Joan of Arc who was fending off English efforts to prevent Charles VII from being crowned king of France such that in gratitude, the king changed the soldier's name to Moët. Nevertheless, they'll think you're a history expert and a wine connoisseur.
New Year's Eve Tradition: Singing Auld Lang Syne
In 1929, the musician Guy Lombardo played this old Scottish song at a hotel in New York, and it became an American tradition via radio broadcast and then T.V. in 1956. You can read about its origin and meaning here.
New Year's Eve Tradition: Religious Services
Catholic and Protestant churches have a "Watch Night" service on New Year's Eve extending past midnight. The founder of Methodism, John Wesley, learned it from the Moravian Brethren in the 1730s.
Presbyterians, who trace their roots to Scotland, observe the traditional Hogmanay with the singing of hymns of thanksgiving for God's blessing for the year.
There was a unique New Year's celebration amongst the American enslaved population associated with President Lincoln announcing that he would make effective the Emancipation Proclamation on January 1, 1863, declaring
"that all persons held as slaves" [within the rebellious states] "are, and henceforward shall be free."
New Year's Resolutions
Let's hold off on those for a few days when you can learn about the origin and historical examples of resolutions here.
How do you celebrate New Year's Eve?
Bill Petro, your friendly neighborhood historian
Subscribe to have future articles delivered to your email. If you enjoyed this article, please consider leaving a comment.
Reader insights
Be the first to share your insights about this piece.
Add your insights