Frank and Jesse James were once Robin Hood in the midst of their crime sprees
The infamous duo once saved a widow from foreclosure.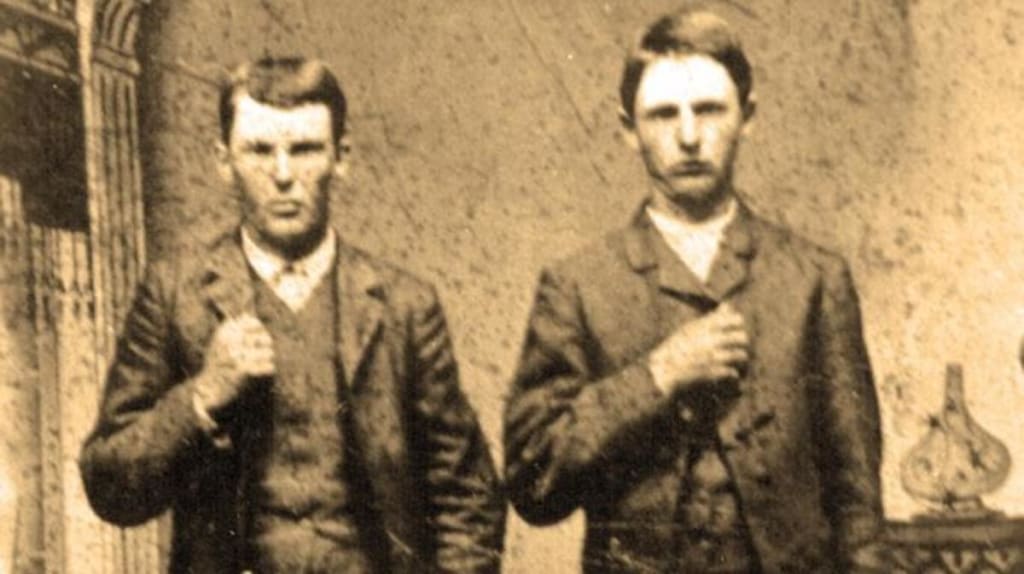 There are many legends and myths within the truth regarding the infamous outlaws who were the James brothers Frank and Jesse. They were the sons of a preacher who turned to a life of crime. Jesse was shot down at the age of 34 but Frank, after serving a stint in prison moved in with his mother and lived to be 72 years old. The siblings were part of the James/Younger gang which had fluctuating membership over the years but at one point consisted of Jesse and Frank, along with the Younger brothers Cole, John, Bob, and Jim.
I recently found out something quite interesting about the James brothers while watching an episode of Beyond Belief: Fact or Fiction. This was a television series that was produced by and aired on the Fox Network from 1997-2002. The shows were created by Lynn Lehmann and presented by Dick Clark Productions. Each episode featured 4 or 5 different stories, that appeared to defy logic, and were quite unbelievable. Some of them, however, were said to be based on actual events.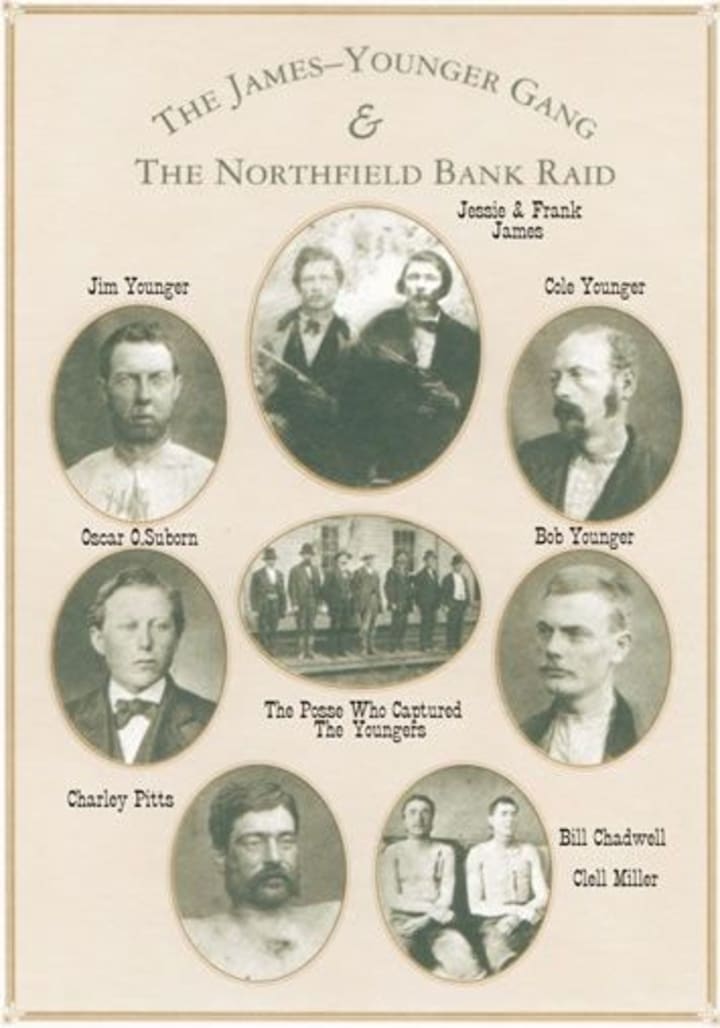 Viewers were to consider the stories that aired in each episode carefully and determine which ones had actually taken place and which ones were not true. At the end of each show, it was revealed whether the tales were real or a work of fiction. During season one the series was hosted by James Brolin. Jonathan Frakes took over in seasons two, three, and four. The show was narrated by Don LaFontaine for the first three seasons and by Campbell Lane for the fourth and final season. On January 30th, 1998 an episode titled "The Mysterious Strangers" aired that revolved around Frank and Jesse James. This is the program that I watched this morning.
In this episode, an elderly widow lived 40 miles from her nearest neighbor and was about to lose her home. There was a knock on her door one night and two young men who were soaking wet entered her house. She gave them dry clothing that had belonged to her husband, fed them, and then told them her tale. She said the banker was coming the next morning to kick her out because she did not have $900.00 to pay the mortgage. They all went to sleep and the next day the widow woke up to find her strange visitors had gone. It's not clear if she ever found out that she had the outlaws Frank and Jesse James in her home.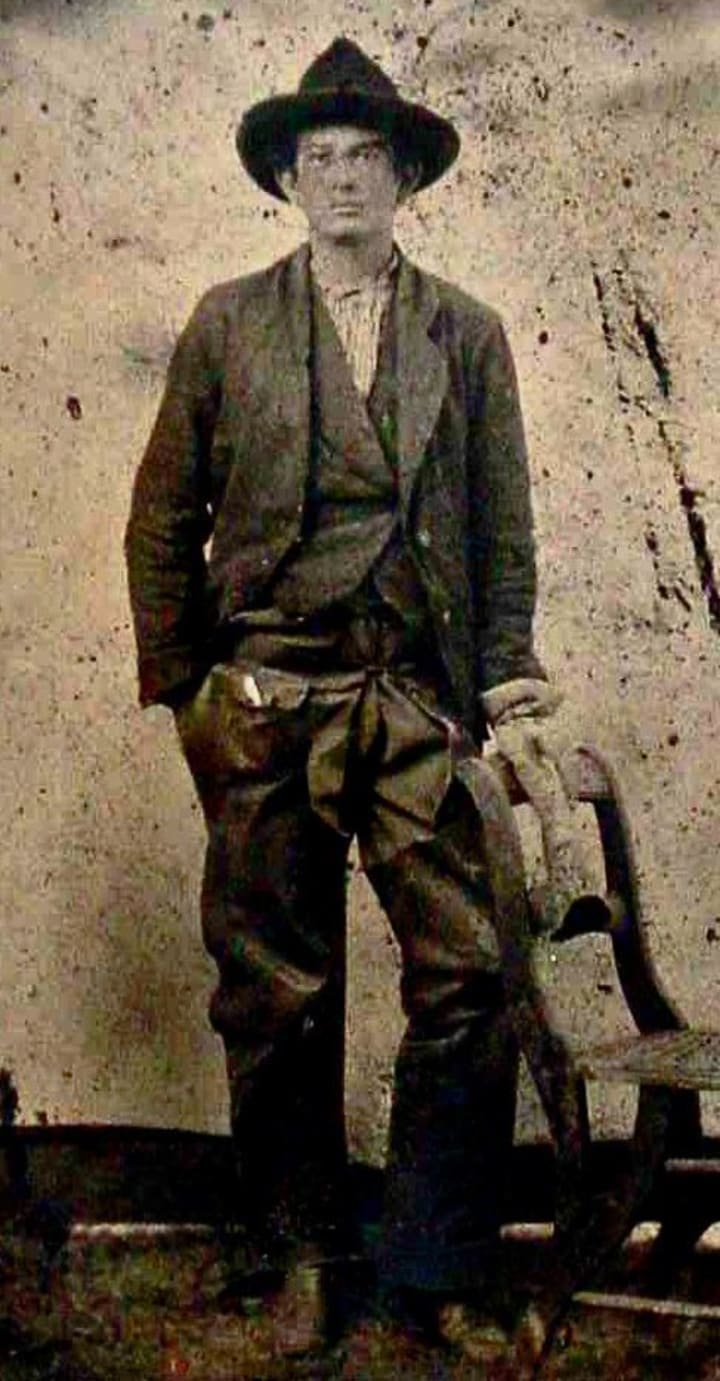 The infamous brothers left behind for their host a token of their appreciation. The widow found an envelope with $900.oo and a note telling her to make sure to get a receipt when she paid off the mortgage. When the banker arrived he was shocked that this elderly woman had the money to pay him. He was even more stunned that she asked for a receipt, which most people did not do but he obliged her. As he was riding away he was robbed of the $900.00 by the James brothers. They had assisted a widow in need but remained true to their outlaw nature and later reclaimed their money.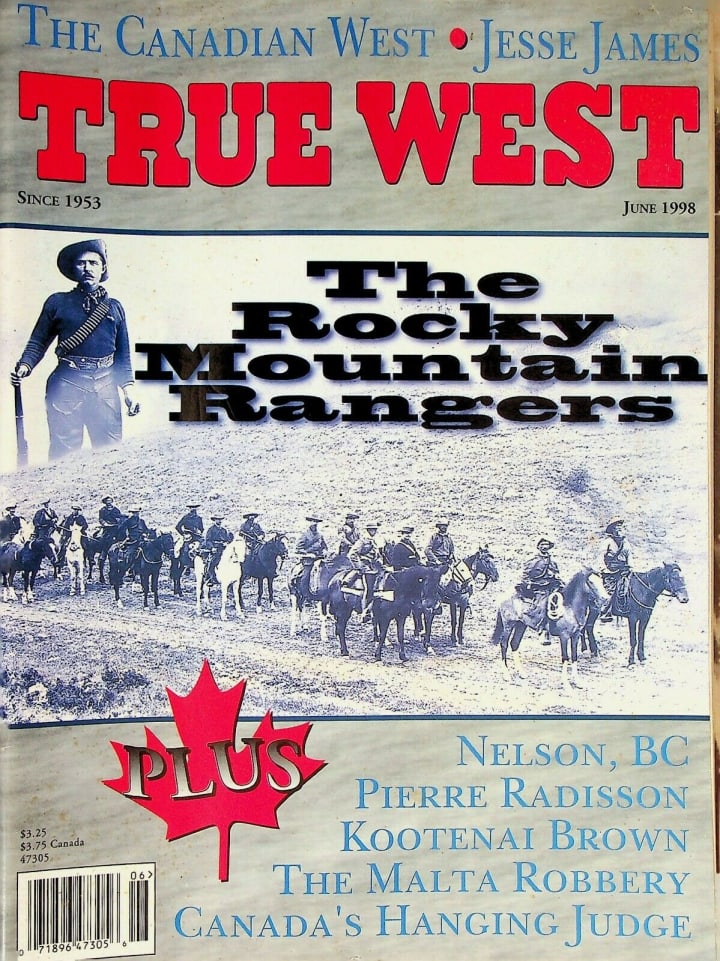 The James brothers waited on the banker to retrieve the money from the widow and they robbed him as he was heading back to town. He could not lie and say that he never received the money because he had given the elderly woman a receipt. It's clear the outlaw siblings thought this plan out pretty carefully. The widow kept her home and Frank and Jesse got their money back. Beyond Belief host, Jonathan Frakes stated that this tale of the James brothers playing Robin Hood was true, and there are records to back it up. I did a search of the Internet and found this tale listed as folklore and a myth on several sites. I also found 2 that indicated the story is true and it was even was published in True West Magazine.

Cheryl E Preston
Cheryl is a poet, freelance writer, published author and former Newspaper columnist. She has degrees in Psycology and Biblical studies. She enjoys sharing natural cures, and Nostalgia related info. Tips are greatly appreciated.
See all posts by Cheryl E Preston →