Fairytale Obsessionists, This one is for you.
For those who escape via Cinderella movie marathons, and The Little Mermaid reruns, let's return to reality. In the easiest way possible.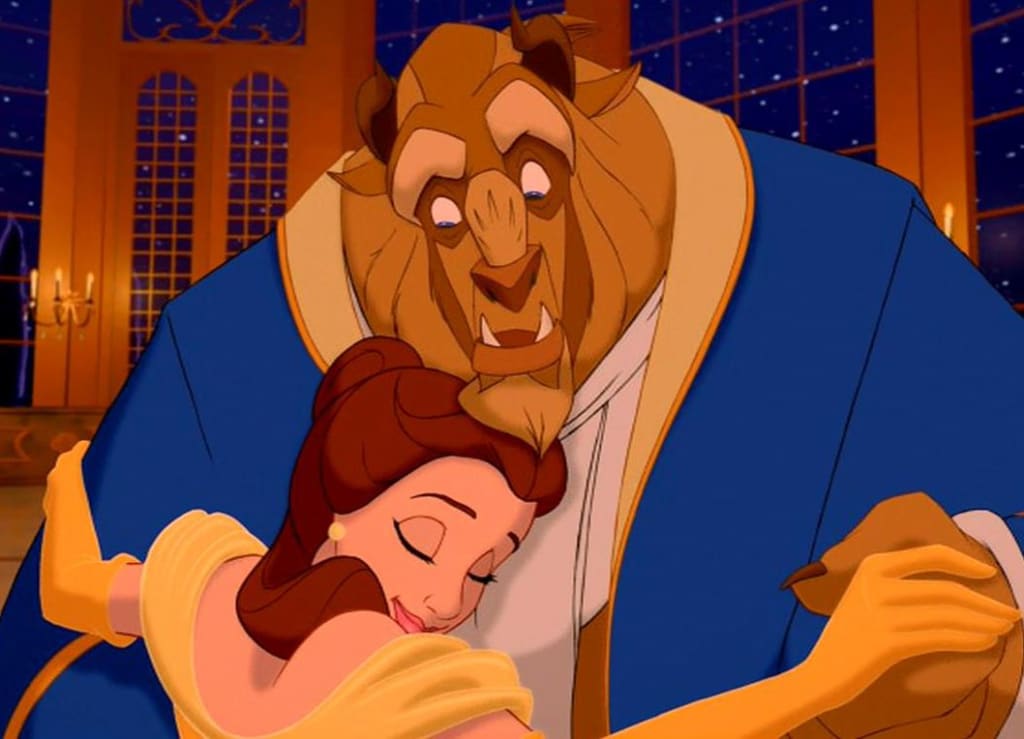 Admit it. You wish you had your own fairy godmother, and problems resolved with the wave of a wand. You wish that, in the end, life follows the perfectly linear path of: oblivion, problem, problem solved, happily ever after. In a world so keenly aware of flaws, we tend to get lost in the idea of perfection. We've grown up beside this fairy-tale idealism, in our love lives, in our careers, and in our personal growth. This was simultaneously shattered and strengthened when media infiltrated our every thought, our every move. We were no longer blinded by perfection, we just started to hate ourselves. We hate ourselves for working that 9-5 when we promised our 5-year-old self that we'd follow our dream of being a ballerina. But we'd hate ourselves just as much if we followed our dream and forced ourselves into a decade or two or three of feeling like an absolute failure. Then we'd hate ourselves for hating ourselves. We hate the idea that life doesn't turn out how we want, and we fear how life doesn't turn out how we expect. In the film La La Land, directed by the brilliant Damien Chazelle, we come to understand just how much life can change before we even know it, we learn that love isn't so fairy-tale easy, and we learn that life really does go up and down.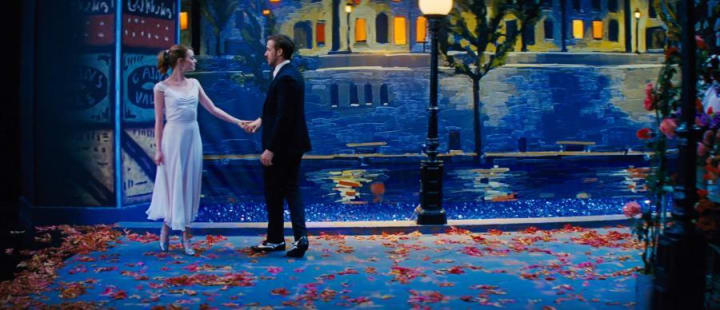 The classic Disney Tale tells us that you meet the love of your life, and against all odds, you'll end up together forever. It's a warming feeling, watching the puzzle pieces fall into place by the end of a film. For me, I love a satisfying ending, but I've found that consistently consuming displays of perfection can hurt our perception of our own life. La La Land was the first movie to shake me back into reality. Make me realise that struggle is okay, finding yourself is okay, and things falling apart can lead to happy endings else-where. All this still through the cheesy, slightly rose-tinted lens of a musical movie rom-com piece.
We start with two simultaneous storylines, one of Mia (Emma Stone), a late-twenties, eccentric, wannabe actress working in a café in the lot of a studio, and one of Sebastian (Ryan Gosling), an evidently handsome jazz pianist whose dream to open a jazz bar is overshadowed by the opportunity to become part of the contemporary, electro-jazz band of none other than, John Legend. For Disney lovers, we get that warm and fuzzy feeling as the two fall in love. The quick soul-nourishing orb of warmth that fills us from within. We get a similar arc of emotional reaction, we fall in love with the characters, we fall in love with their realisation that they've fallen in love, and we fall in love with what seems to be a perfect story. As things get rough, our pre-wired brain tells us that it'll all get better. We wince at moments of conflict, and we hope, with all our might, that the happily ever after will resolve the knot that was sitting in the pit of our stomachs. What cheese balls we are.
To top it all off, it's soundtrack and musical numbers will engrave a spot in your heart. Composer Justin Hurwitz crafts an unforgettable album. The music is immersive, and you feel as though you've entered into another world. Jazz pieces, theatrical melodies, ballads, orchestral pieces, soft vocal and vibraphone renditions of the infamous "City of Stars" will re-spark your capacity of emotion.
Without revealing too much, it's pretty obvious that the film doesn't turn out the way we would hope. It's the modern-day fairy tale. A raw, emotional journey through the lives of two very ordinary people to begin with. It will give you that same sense of nostalgia that a Disney film would, the cheesiness of a rom-com, the theatricality of a musical with a jab of reality. So for those who like to get lost in seemingly perfect simulations of reality, have a go at La La Land, it'll be everything you didn't know you need.