Eight King Edwards
A short account of each of the eight post-Conquest Kings of England/Great Britain named Edward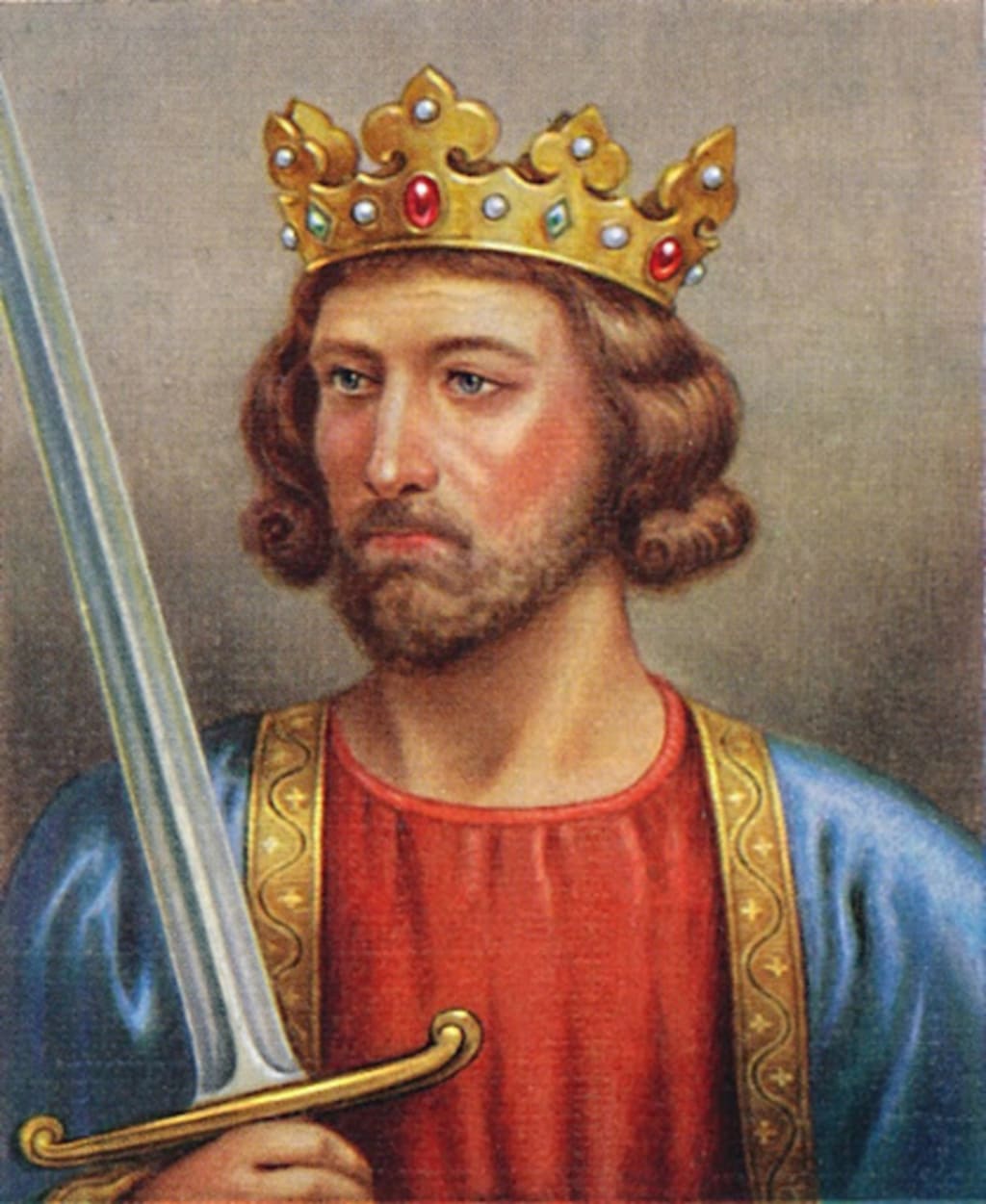 King Edward I
England/Great Britain has had eight kings named Edward since the Norman Conquest. Here are brief accounts of all of them.
Edward I
Born in 1239, he reigned from 1272 until his death in 1307. He was the eldest son of King Henry III (reigned 1216-72) and supported him on the battlefield during the "Barons War" of 1264-7. His most notable success was the defeat of Simon de Montfort at the Battle of Evesham in 1265.
After becoming king, Edward subdued the Welsh princes during conflicts lasting from 1277 to 1284 and emphasized his overlordship of Wales by building a series of strong castles that included Caernarfon, Conwy and Harlech.
He then turned his attention to Scotland, firstly by supporting the claim of John de Balliol to become King of Scotland in 1292 and then launching a full invasion in 1296, which provoked a fierce response. Edward was on his way to do battle with King Robert I (Robert the Bruce) when he died in 1307.
Edward II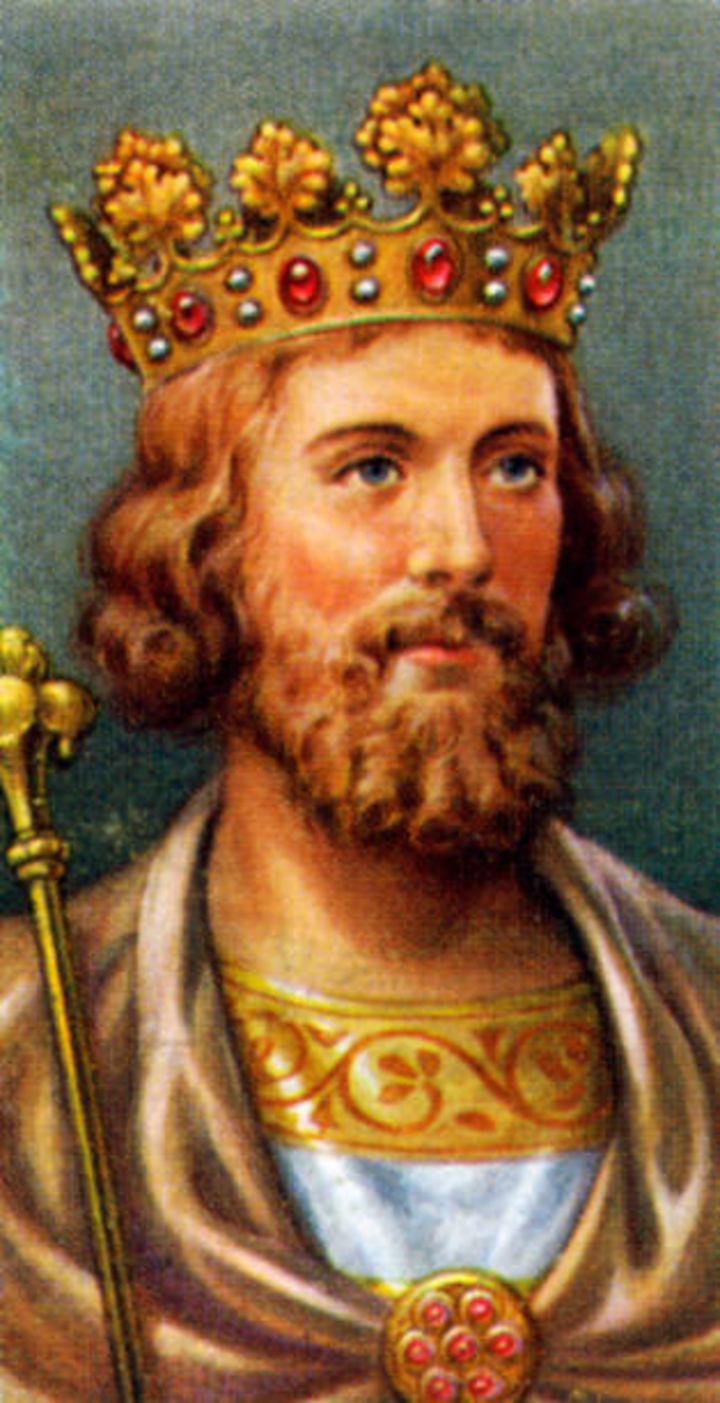 Born in 1284, Edward was the fourth son of Edward I, but the first three died in childhood. Edward was nothing like his father in temperament or ability. He was declared Prince of Wales – the first English prince to be given this title – in 1301, and became king in 1307 at the age of 23.
Edward showed considerable favour to his friend – and probable homosexual lover – Piers Gaveston, to the extent that he provoked a revolt by the English barons who passed ordinances to reduce the king's powers and demand the expulsion of Gaveston, who was later murdered.
Edward lost control of Scotland after defeat at the Battle of Bannockburn in 1314.
With Gaveston dead, Edward found new favourites in Hugh le Despenser and his son, also called Hugh. Opposition now came from his wife, Isabella, and her lover Roger Mortimer, who were forced to flee to France in 1323. However, they returned in 1326 and were able to depose Edward and place his son, another Edward, on the throne. The Despensers were captured and executed and Edward died in captivity at Berkeley Castle in Gloucestershire. He was almost certainly murdered.
Edward III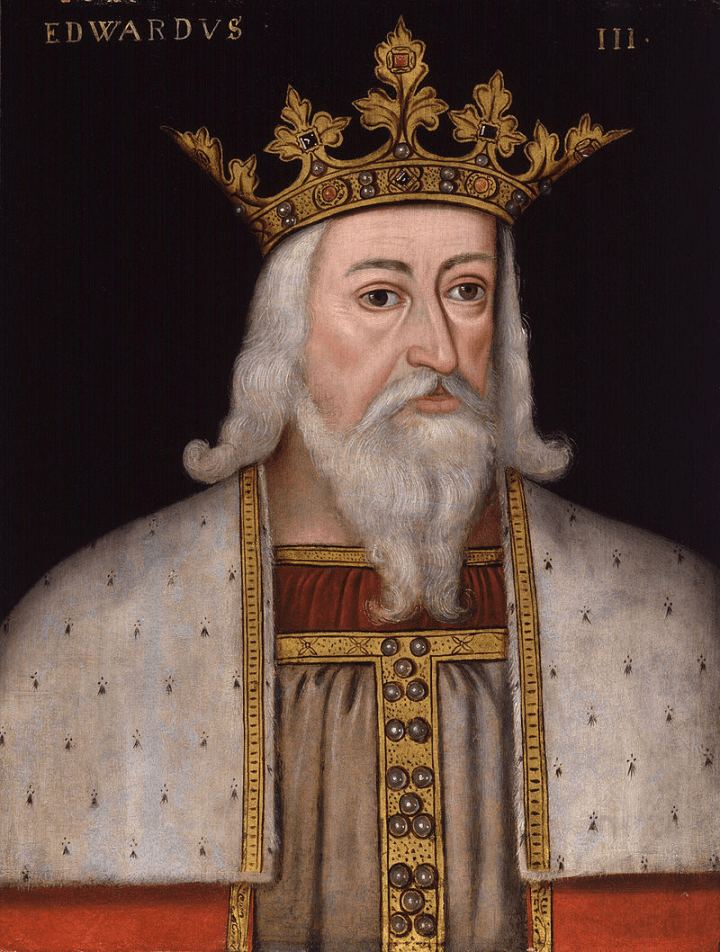 Born in 1312, Edward succeeded his father in 1327, at the age of 15, and reigned for 50 years. At first, Edward was subject to the controlling influence of his mother Isabella and her lover Roger Mortimer. However, in 1330 Edward asserted his authority and began reigning for himself. Mortimer was executed and Isabella was forced out of public life.
Edward's reign was marked by the outbreak of the Hundred Years War with France in 1337 with Edward claiming sovereignty over France as well as England and Scotland. Victories at Sluys in 1340 and Crecy in 1346, were followed by a period of truce. Hostilities resumed in 1355, with victory at Poitiers achieved by Edward's son Edward, known as the Black Prince.
The Europe-wide plague known as the Black Death reached England in 1348, with devastating consequences for people of all social classes.
The Black Prince pre-deceased his father, so Edward was succeeded by his 10-year-old grandson Richard II.
Edward had four other sons who survived him, and their progeny would form royal lines – those of the Houses of York and Lancaster - that would clash in later years in the so-called Wars of the Roses.
Edward IV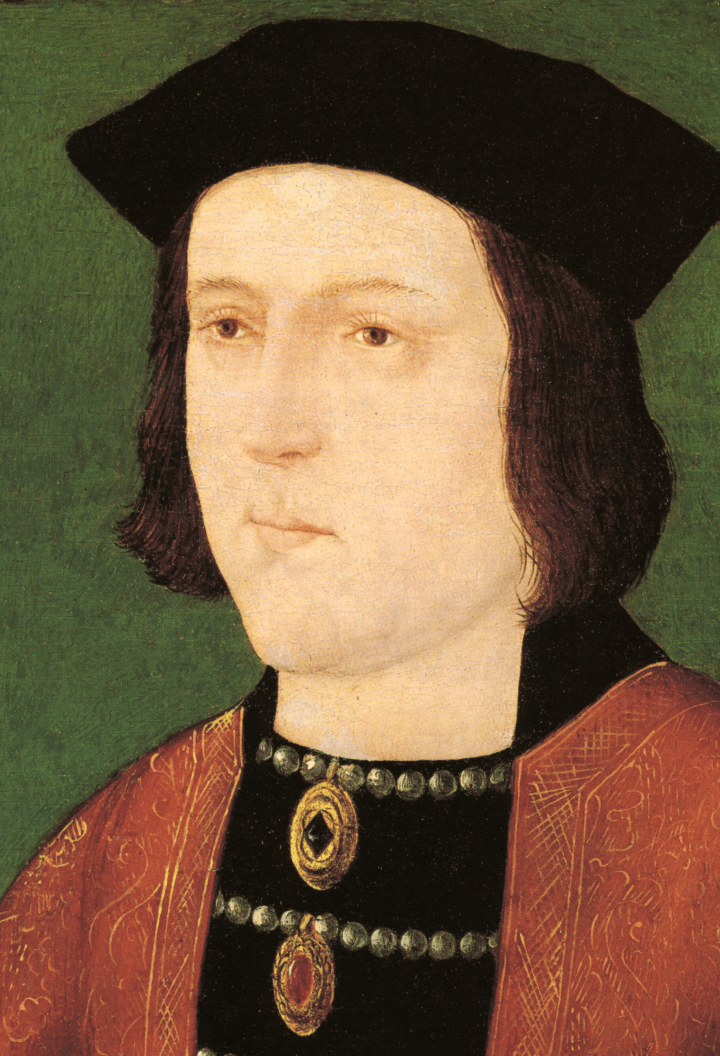 Born in 1442 as the son of Richard, Duke of York, Edward gained the crown in 1461 through conquest and spent most of his reign in a bitter struggle with the opposing dynasty of the House of Lancaster, the conflict being known to history as the Wars of the Roses.
Victories at Mortimer's Cross and Towton led to Edward becoming king, helped in large measure by his cousin Richard Neville, Earl of Warwick. The Lancastrian monarch, King Henry VI, was captured and held in the Tower of London. Edward confiscated the possessions of many Lancastrian supporters and lavished them on his own cronies, with the Earl of Warwick being a main benefactor.
Edward was a skilled politician who also knew the advantages of a sound economy for boosting his popularity, especially as the boosting of trade meant that he had no need to impose heavy taxes on his subjects.
However, Edward's main failing was his strong sexual appetite, which led to his secret marriage to Elizabeth Woodville, who refused his advances until he agreed to marry her. The problem was that Elizabeth was a Lancastrian who insisted on bringing many of her relatives with her to court. This undermined the Earl of Warwick's position, causing him to switch sides.
Warwick, who became known to history as "the kingmaker", allied himself with Louis XI of France and Margaret of Anjou in a successful plot to unseat Edward, who sought refuge in Burgundy in 1470 while King Henry VI was able to return to the throne, albeit briefly.
However, Edward fought back and defeated and killed Warwick at the Battle of Barnet in April 1471. His final victory was secured against the forces of King Henry at Tewkesbury the following month, after which Henry was murdered and Edward resumed his reign.
The rest of Edward's reign was relatively peaceful and English commerce was promoted. Edward died suddenly from natural causes in 1483, leaving his 13-year-old son and heir Edward in the guardianship of his brother Richard, who would soon afterwards seize the throne as King Richard III.
Edward V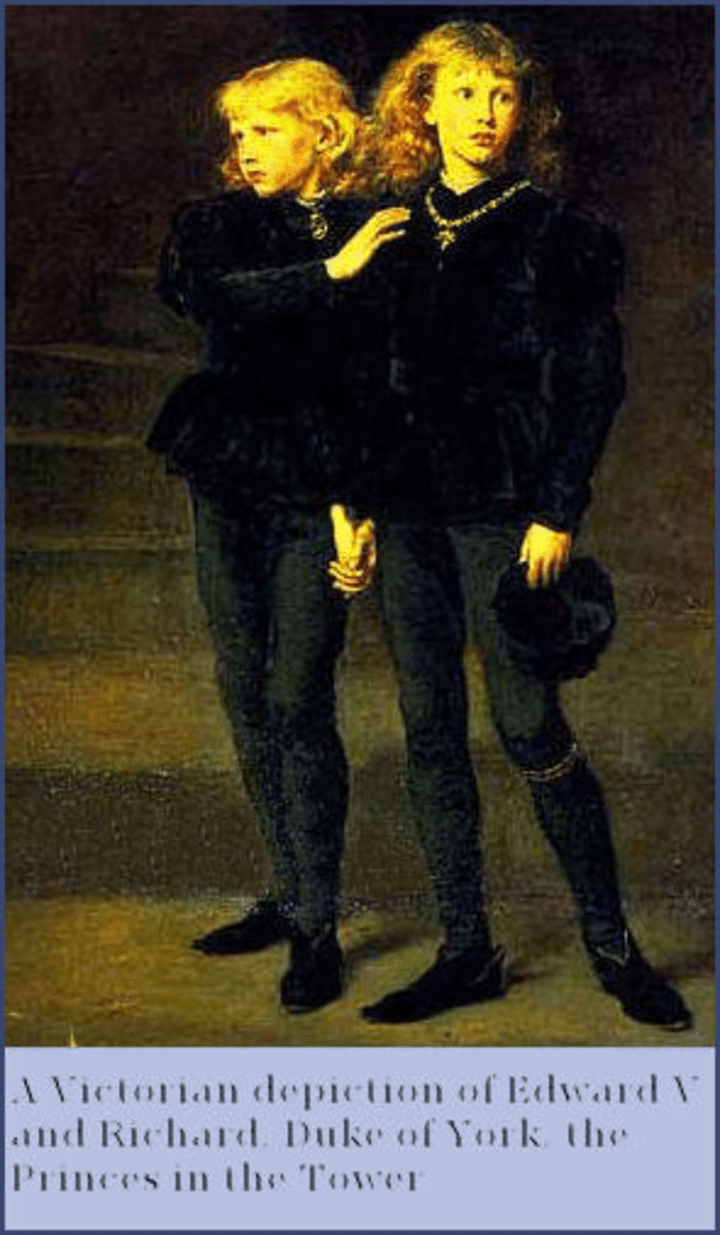 Edward V was a king who reigned in name only for a short time but never ruled.
He was aged 13 when his father, King Edward IV, died unexpectedly on 9th April 1483. His uncle, Richard Duke of Gloucester, took him under his protection and housed him (and his younger brother Richard) in the Tower of London, which was a royal residence and the usual place where a monarch at that time was prepared for his coronation.
However, Edward was never seen in public again. He was deposed by his uncle on 26th June and the short reign of King Richard III began. This meant that Edward had been king for two months and 17 days, the shortest reign of any King of England (but not Queen – the nine days of Lady Jane Grey hold that record).
The mystery of the "Princes in the Tower" continues to this day, but the likelihood is very strong that they were murdered on Richard's orders. There are some doubters on this score, however, based on analyzing what advantage the deaths of the princes would have brought to Richard, given that Parliament had already declared their illegitimacy (on Richard's orders) and they therefore did not offer a threat to his kingship.
On the other hand, if they had survived beyond 22nd August 1485, when Richard was defeated and killed at the Battle of Bosworth by Henry Tudor, the latter might well have regarded the last survivors of the Yorkist royal line as a threat that had to be eliminated.
The skeletons of two young boys were discovered in the Tower of London in 1674, and presumed to be those of Edward V and his brother Richard. They were reburied in 1993 in Westminster Abbey after tests had established that the remains were of approximately the right age at death. However, it was not possible to be absolutely certain that the mystery had been solved.
Edward VI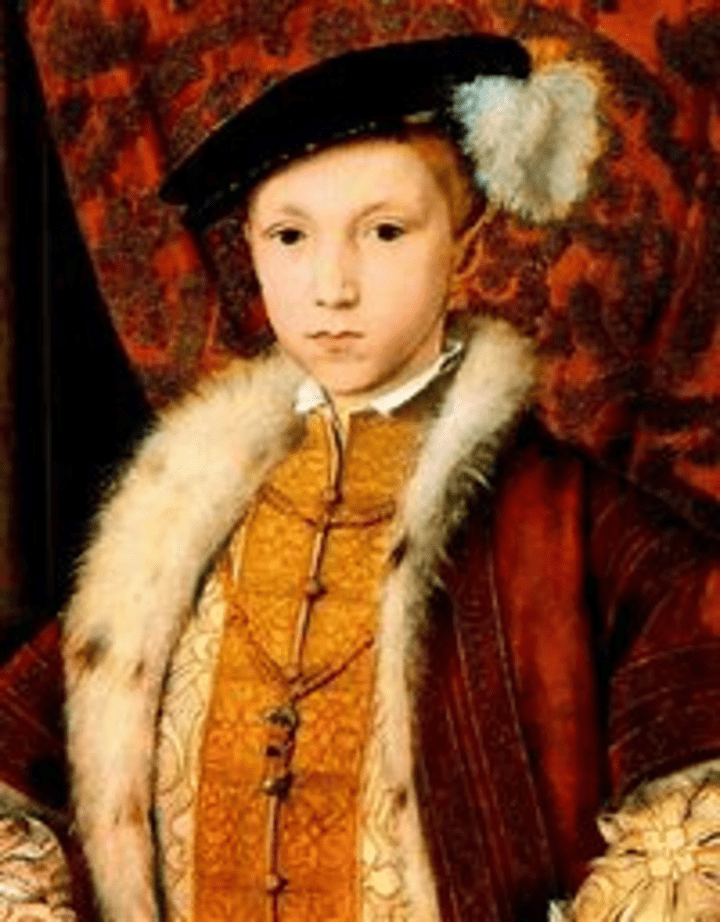 Born in 1537, the son of King Henry VIII and Jane Seymour, Edward was only nine years old when his father died in 1547.
Effective power was exercised firstly by Edward's maternal uncle Edward Seymour, Earl of Somerset, and then by John Dudley, Duke of Northumberland.
Edward was studious (he was learning Latin and Greek at the age of five) and unemotional, and far more fervently Protestant than his father, although the influence of Protector Somerset in this regard cannot be ignored.
He endorsed the Church of England prayer books written by Archbishop Thomas Cranmer in 1549 and 1552 and took steps to remove signs of Roman Catholic influence from English churches.
Somerset's other main aim was to continue the wars against France and Scotland that had been instigated by King Henry VIII. One of Somerset's objectives was to force a marriage between Edward and Mary Queen of Scots, who was five years younger than Edward. However, Somerset's policy only served to strengthen the alliance between Scotland and France, as a result of which Mary married the heir to the French throne.
When Somerset was overthrown in 1549 he was succeeded by the Earl of Warwick who was later declared Duke of Northumberland. He was able to extricate England from the French and Scottish wars and then turned his attention to the question of who would reign after Edward.
When Edward fell ill with tuberculosis in February 1553 it soon became clear that his illness was terminal and there was clearly no prospect of him producing an heir. Northumberland was determined that Edward's Catholic sister Mary should not become Queen and so hatched a plot to make Lady Jane Grey (a great-niece of Henry VIII and Edward's cousin) the next monarch. Northumberland sought to advance his own position by marrying his son Guildford Dudley to Lady Jane, much to the latter's disgust.
However, after Edward's death in July 1553 (aged 15) the plot fell apart and Mary did indeed become Queen and tried her hardest to undo Edward's work in promoting Protestantism in England. Among the many victims of her reign were 17-year-old Lady Jane and her husband and father-in-law.
Edward VII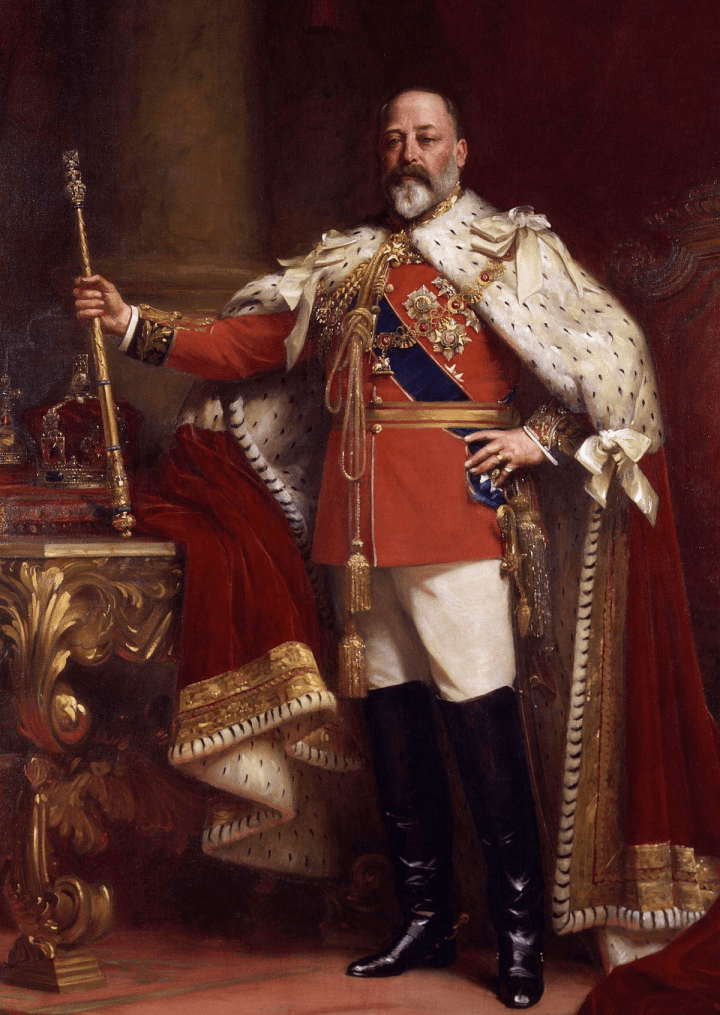 Born in 1841 as the eldest son of Queen Victoria, who was to have the longest reign of any British monarch to that date, Edward spent many years as Prince of Wales before becoming king in 1901.
Edward and his mother did not get on well, due largely to his playboy lifestyle as a rich young man with little to do apart from enjoy himself. Victoria blamed Edward for hastening the death of her beloved husband Prince Albert in 1861. This came about when Albert, already ill with typhoid, journeyed to Cambridge, where Edward was studying at Trinity College, to remonstrate with him after an affair involving an actress. Albert's health worsened after the trip and he died two weeks later.
As a result, Victoria would not involve Edward in matters of state and he therefore had even more free time in which to indulge his passions for horseracing, shooting, gambling and women. His marriage to a Danish princess (Alexandra) in 1863 did nothing to slow him down in these respects.
However, although Edward's many dalliances with women other than his wife could be glossed over in Victorian society, his involvement in an illegal game of cards in 1890 was a scandal that shocked many people.
This was the Tranby Croft affair that concerned an action for slander brought by Colonel Sir William Gordon-Cumming in July 1891. He had been accused of cheating during a game of baccarat (a gambling card game that was illegal at the time) held during a house party, of which Edward was a member, at Tranby Croft in Yorkshire the previous September. Gordon-Cumming sought to clear his name by bringing an action for slander against his accusers and Edward was called as a witness during the ensuing court case.
Edward was exposed as not only having taken part in an illegal activity but – as an Army Field-Marshall – not having reported Gordon-Cumming to his commanding officer for the same offence, and for being a cheat. Indeed, he did everything he could to persuade the Colonel to drop the case and thus hush everything up.
However, when Edward eventually became king in 1901, at the age of 59, everything changed. He carried out his royal duties with full responsibility and was very popular with the British people. The short "Edwardian Age" was one of relative prosperity and liberality that people would later look back on with fond nostalgia.
Edward was also very active as an ambassador for his country, both in Europe and the British Empire.
However, Edward's late arrival on the throne meant that his reign was unlikely to last long. He died in 1910 at the age of 68.
Edward VIII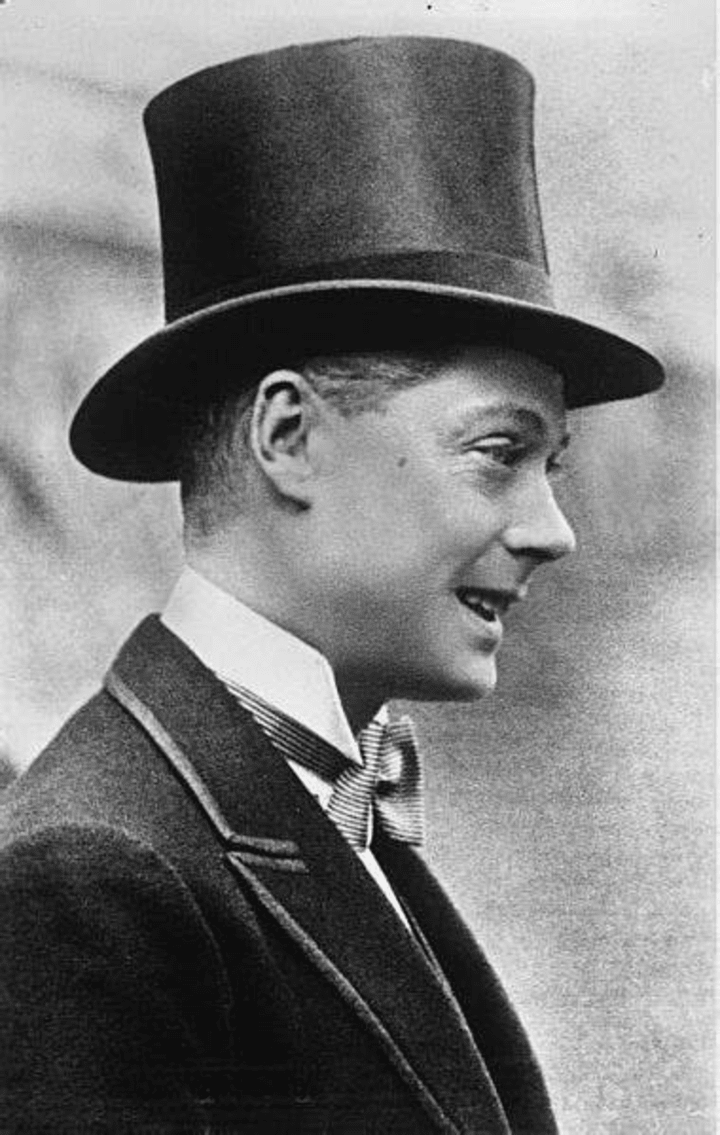 Like his predecessor Edward V, Edward VIII was fated never to be crowned as king, but for a very different reason. Born in 1894 as the eldest son of the future King George V, Edward was a popular Prince of Wales whose career came to a juddering halt when he became infatuated with a divorced American socialite named Wallis Simpson (she was technically still married to her second husband). As a royal match she was quite unsuitable at that time and Edward was forced to choose between being king or the husband of Wallis Simpson. He chose the latter.
As a result, despite Edward being declared king on the death of his father in January 1936, he abdicated the throne and passed the crown to his younger brother (who reigned as King George VI) in December of the same year.
Edward and Wallis married in 1937 when Wallis's second divorce came through. Edward was granted the title Duke of Windsor and the couple moved to Paris. Shortly after this move they visited Adolf Hitler in Germany, which made many people wonder if Edward harboured Nazi sympathies.
In 1940 Edward was appointed Governor of the Bahamas, a post that he held for the rest of World War Two. He spent the rest of his life in France, dying in 1972 at the age of 77.
Edward simply did not appreciate that being King did not give him free rein to do as he pleased. A monarch of the United Kingdom is also the supreme head of the Church of England, which has been the case ever since King Henry VIII wrested this power from the Pope in the 16th century. As such, the monarch's coronation oath includes a promise to uphold the Church and its teachings, which include a ban on divorced people being married in church. Edward simply could not have it both ways – if he had had a civil marriage it would have caused immense damage to his image as a constitutional monarch.
The marriage of Edward and Wallis did not turn out to be a particularly happy one. For one thing, the infatuation seemed to have been almost entirely on Edward's part – Wallis would almost certainly have walked away from the relationship if Edward had asked her to. The marriage was childless, as had been her two previous marriages. Both Edward and Wallis were happiest when involved in intense short-term love affairs – in short, neither of them was suited to the concept of marriage for life, and their actual marriage to each other was not what either of them really wanted.
Edward must also take the blame for placing his younger brother Albert in the invidious position of having to become king (as George VI) when he really did not want to. The country had to be grateful that George ended up taking his responsibilities far more seriously than Edward had done.

John Welford
I am a retired librarian, having spent most of my career in academic and industrial libraries.
I write on a number of subjects and also write stories as a member of the "Hinckley Scribblers".
See all posts by John Welford →