Design - A Few Intricacies.
Could change the way you see things!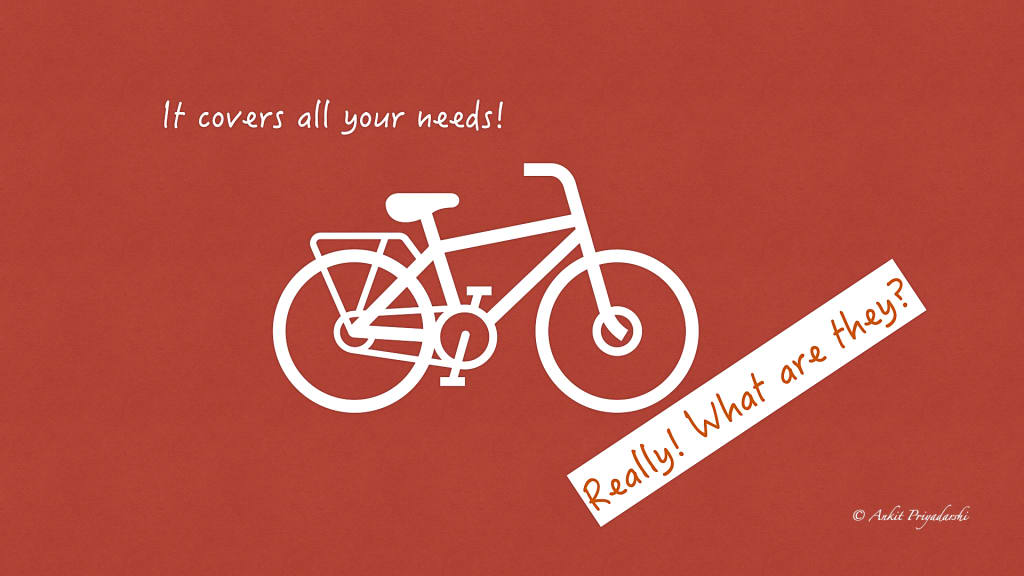 Design is all about needs-Art By Author-Ankit Priyadarshi
I am an automobile engineer. Ever since I enrolled in an engineering college, my friends and family would look up to me to repair any and almost everything! They would ask me about which car to buy or which one has a better engine and things like that. But, honestly, I didn't have these answers always. Hence I also used to wing it at times! If I were lucky, my parents would ask me to help them set up a new electronic gadget and shower praises on me if I get it done!
It was understandable, as they are my parents, and that's what they have been doing all my life, praising every small achievement!
In one of my many such endeavors, I fixed a problem with the new electronic weighing machine. My dad was struggling with installing the batteries. I realized there was a peculiar way to install the batteries; they had to be pressed hard to close the flap. If you didn't do that, they would pop out.
My dad said, praising me as usual, "So it needed an engineer's touch!"
This line struck me!
I said, "It doesn't! If that happens, the engineer who designed it won't get paid!"
An awkward silence followed…
Allow me to elaborate and explain as I did to my dad.
We design a product keeping the user in mind. When I say user, it means everyone who will have to do something with the product at some point in time. So we keep in mind the primary user, the service personnel and technicians, the people and animals or birds, or even other devices that could be affected if they are in the vicinity. Rest assured, there are legal regulations in place to take care of that!
My point is that the ease of the end-user is central to all designing activities!
So to say, the intent is to make everything effortless for you. But I believe, from experience, that we fail to communicate it effectively!
So let's do this little experiment; let's change the mindset. Next time you struggle with installing or using anything you have purchased from the market, remember that it has been custom-made for you!
Everything is there to serve your needs, and this product covers them as much as possible! The second part of that statement is what makes a device complicated. But if you look closely, the intention is to cover all that you need.
All you need and want!:)-
So when you keep this in mind, you will look to find a way to fulfill your needs. Otherwise, you would have been overwhelmed by the vast number of features or buttons available at your disposal.
As I said earlier, a good design is bound to have this quality. So even if you were not aware, we, the designers/engineers, have got your back! It's true not only for a simple dishwasher but also for high-end software and machines.
Sometimes, despite our best intentions, it turns out that better ways exist to do the same things. Thus there is a better product in the market conceived and designed by another set of engineers or designers. But, again, whatever goes out of any company's design and development department does its best to cover all your needs.
Now, even if the center of the design is the end-user, the person executing that is the designer. So it would be good advice to try to understand the designer's intent. All you need is to observe the features to get an idea. After all, whatever product you see is an amalgamation of features that covers your needs.
One interesting example would be the recently launched Windows 11. If you listen to its CEO Satya Nadela, he explains that the users are at the center of all the changes they have brought in. For example, there is now a universal mute button, which is a result of watching people work from home during the pandemic. Also, Android apps can now be run on windows, which is also a significant leap in user satisfaction.
I have been following him for a long time, and I can tell you, this idea of putting the people at the center has always been his guiding principle. Similarly, for every other company, not just tech, the difference lies in how well it is executed.
So next time when you are struggling with something, remember to look for what you want!
I hope I covered some of your needs.