Black Inventors
History series pt 1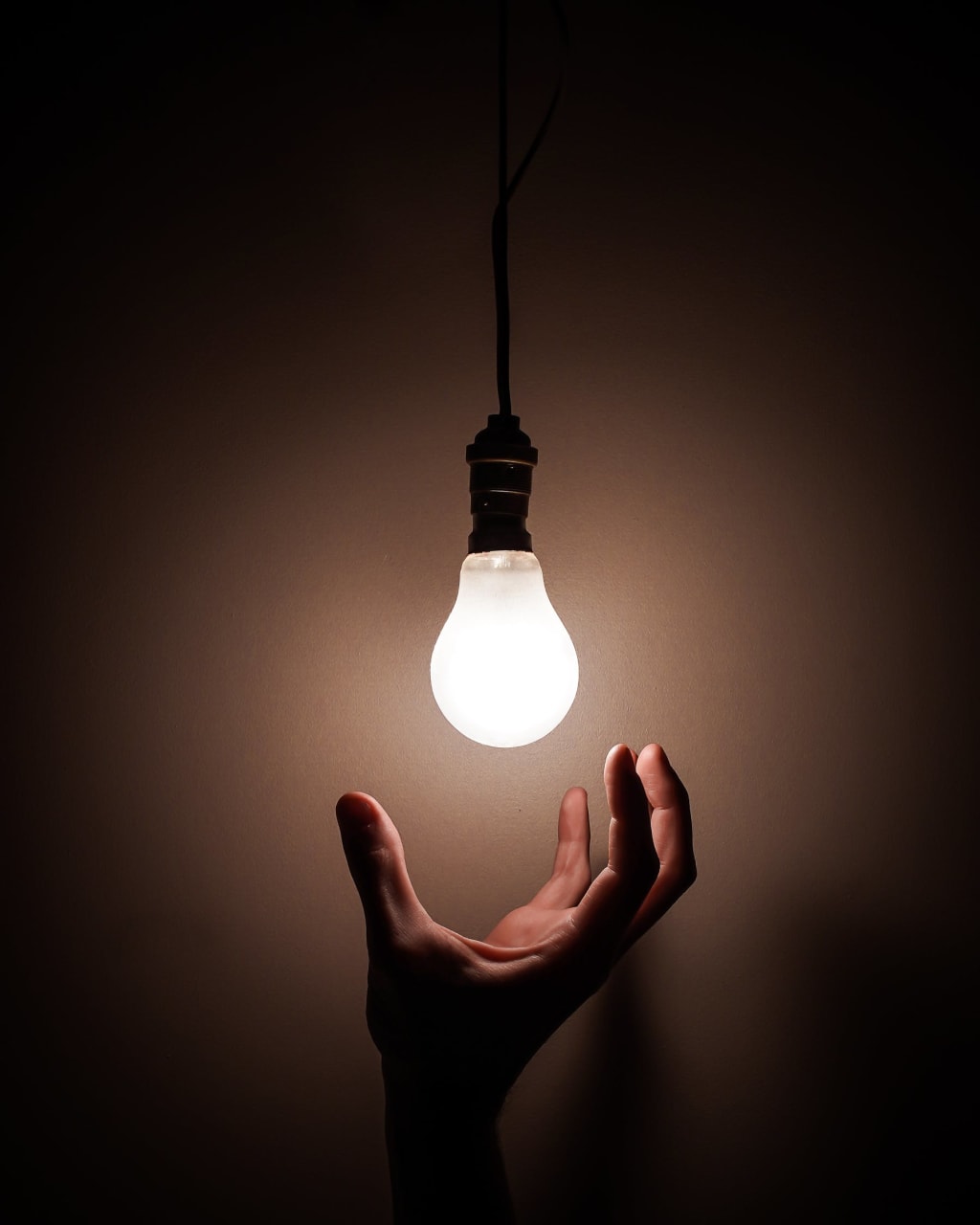 picture by Luca Nardone on Pixels
Whenever black history is taught in schools we only cover certain topics or even people such as Harriet Tubman, Martin Luther King Jr, and Rosa Parks because they are considered safe to teach about. Slavery is rarely taught and it usually goes straight to the civil rights movement of the 60's. Black history is more than that because every aspect of American history has been touched and built up on by a black person. Let me introduce to you several people that while you may use the things that they have invented you probably have never heard of them.
The Inventors
Do you have a home security system? Then you want to meet and thank Marie Van Brittan Brown, a black woman who created the first home security system back in 1966. She was born in Queens, New York in 1922 and lived there until her death in 1999 at the age of 76. Marie, who was a nurse, filed for the patent on August 1, 1966 and was granted it on December 2, 1969. Her invention is still used to this day. Mrs. Brown also had a daughter, Norma Brown, who also later became an inventor.
Or if you had a gas furnace then you would want to meet Alice H Parker, who invented it sometime around 1918.Ms. Parker was born in 1895 Morristown, New Jersey. She attended class at the Howard University Academy which at the time was a high school connected to Howard University receiving a certificate with honors in 1910. She filed for the patent on December 23rd 1919. Ms. Parker died in 1920 as a result of a heat stroke.
Ever hear of the whaling harpoon? Well it was invented by Lewis Temple in 1848 Temple was born a slave in Richmond, Virginia, in 1800, and arrived in New Bedford, Massachusetts in 1829. By 1836, Temple was one of the 315,000 free black people in the United States and a successful businessman who operated a whale craft shop on the New Bedford waterfront. Due to a tragic fall near his construction site, Temple died destitute in May 1854.
How about an exhaust purifier(patented 1968)and air pollution control device (patented 1970)both of which were created by Rufus Stokes. He was born September 3rd, 1924 in Alabama. Dr.Stokes , entered the Army upon his high school graduation where he attended a technical school. In the late 1940s, he worked as an orderly in the Tuberculosis Sanitarium at the Chicago Veterans Administration Hospital where he witnessed first-hand the negative health effects of pollution. Dr. Stokes died of mesothelioma, an asbestos-related disease, on June 22, 1986.
What about the steam-operated propeller? That was invented by a former slave who was freed by the name of Benjamin T. Montgomery. His story is definitely extraordinary. He was born a slave in Loudoun County, Virginia in 1819. After being taught to read and write while serving as his master's companion in his early childhood, he was sent to Natchez in 1836 and sold to Joseph E Davis( older brother of the confederate dude Jefferson Davis).In 1840, he was married to Mary Lewis and had four children…. His two sons William Thornton Montgomery and Isaiah Thornton Montgomery, became noted figures in Mississippi business and politics. In 1842, Benjamin Montgomery demonstrated his mechanical ability by inventing a boat propeller that Joseph Davis attempted to have patented in Montgomery's name. US law, however, did not allow a slave to hold a patent, so Davis's effort failed, and Montgomery's invention went unrecognized. Benjamin and Mary Montgomery fled to Ohio with their daughters, Rebecca and Virginia, first then with their sons following in 1863. Benjamin Montgomery worked at a canal boat yard in Cincinnati and was allowed to show his boat propeller at the Western Sanitary Fair there in December 1864. Between the years of 1864 and 1874 Montgomery became a land owner of sorts and a political figure as well. Montgomery was severely injured in late December 1874 when part of a wall fell on him as he was helping to demolish a house. His spinal cord was damaged, and he never quite recovered from the accident. He died on 12 May 1877.
If you are a cook then you would be happy to thank this inventor, Judy Woodford Reed or J.W. Reed also has the distinction of being the first African American woman to receive a US patent No. 305,474 for a "Dough Kneader and Roller" which was granted on September 23, 1884.Due to the laws at the time Reed was illiterate and signed her patent with an X. She was born in Charlottesville, Va in 1826 and married and had five children before dying in 1905.
If you are a smoker then you should be grateful for John Parker who created and patented the John P. Parker tobacco press in 1884 and 1885. John Parker was born on February 2, 1827 in Norfolk, Virginia to a slave mother , but his father was a free white man. Parker was eight years old, his owner sold him to a doctor who resided in Mobile, Alabama who taught him to read and write.His owner even allowed Parker to become an apprentice at a local iron foundry and when he was eighteen years old, he purchased his freedom with money that he earned while working at the foundry.In 1848, Parker established a general store at Beachwood Factory, Ohio. Later In 1850, Parker settled in Ripley, Ohio, where he opened his own foundry. He also had become active in the Underground Railroad,traveling across the Ohio River and helping fugitive slaves from Kentucky escape to the North. During the Civil War, Parker served as a recruiter for the 27th Regiment, U.S. Colored Troops.With the ratification of the Thirteenth Amendment to the United States Constitution and the end of slavery in 1865, Parker devoted his energies to his foundry business. Over the course of his life, he was the owner or president of the Ripley Foundry and Machine Company and the Phoenix Foundry before his death on January 30, 1900.
If you are someone that has maybe worked in the medical field then you should know or have heard of Bessie Blount Griffin who invented a feeding device or assistive devices. She was born in Hickory (today Chesapeake), Virginia, on November 24, 1914. Despite having to discontinue her elementary education she would later earn a GED after her family moved to New Jersey. She studied nursing at the Community Kennedy Memorial Hospital in Newark then attended Panzer College of Physical Education (now Montclair State University) and Union County Junior College (Union County College) where she obtained certifications in physical therapy.During WWII, Blount practiced at various veterans' hospitals restoring physical function to wounded soldiers, finding innovative ways to rehabilitate her patients. In particular, she helped arm amputees compensate by teaching them to use their feet. She also created a food receptacle equipped with an electrical motor that propelled food through a protruding tube. The apparatus allowed patients to eat independently and comfortably in an upright or level position. Blount received a patent on her "Portable Receptacle Support" on April 24, 1951, three years after filing a patent. That same year Blount married and had a son.This ingenious apparatus which was purchased by the French Government in 1952, positioned Blount as one of the earliest inventors in the burgeoning field of physical therapy. Blount additionally invented a disposable cardboard emesis basin, a device still standard in Belgian hospitals today. In 1953, she was the first black woman to appear on the television program The Big Idea, which exposed her inventions to a popular audience. In 1969, she began a second career in forensics as a chief examiner for police departments in Norfolk and Portsmouth, Virginia. She was the first American woman admitted as a student at the Document Division at Scotland Yard in London, England in 1977. She maintained a private practice as a consultant to law enforcement and law firms on legal strategy and procedure until 1983. Blount also enjoyed a brief stint in journalism; made breakthroughs in research in medical graphology; held high-ranking memberships in numerous respected organizations; and was an outspoken advocate of equal rights for the marginalized. She was bestowed several honors in her lifetime, including the New Jersey Joint Legislative Commendation.
Bessie Blount died on December 30, 2009 in Newfield, New Jersey at the age of 95.
The next inventor, Alfred L. Cralle i wish to introduce is owed a great deal of gratitude to because he invented the ice cream mold and disher. Cralle was born on September 4, 1866, in Kenbridge, Lunenburg County, Virginia. He attended local schools and worked for his father in the carpentry trade as a young man and also became interested in mechanics. Cralle was sent to Washington D.C. where he attended Wayland Seminary, which was founded by the American Baptist Home Mission Society immediately after the Civil War. After attending the school for a few years, Cralle moved to Pittsburgh, Pennsylvania, where he worked as a porter at a drugstore and at a hotel. While working at the hotel, he developed the idea of the ice cream scoop when he noticed ice cream servers having difficulty trying to get the popular confection desired by the customer into the cone they were usually holding. Cralle responded to that problem by creating a mechanical device now known as the ice cream scoop. He applied for and received a patent on February 2, 1897. The thirty-year-old was granted U.S. Patent #576395.He did not become famous for his invention. It spread widely so quickly that people soon forgot or never knew Cralle as the inventor. Thus, he never profited from his invention. Cralle was also a successful Pittsburgh business promoter as well. When local black investors created the Afro-American Financial, Accumulating, Merchandise, and Business Association in Pittsburgh, he was selected as assistant manager.Married and with three children, Cralle experienced a number of personal tragedies. His wife and one of his daughters died in 1918 and then in 1920, he lost his only son to another disease before dying himself in an automobile accident in Pittsburgh, Pennsylvania. The only surviving immediate family member was 10 yr old daughter Anna Cralle.
The final inventor that I want to introduce is Sarah Elisabeth Goode, who also has the distinction being the second African American woman to be granted number #322,177 for her invention of the folding bed on July 14, 1885. Little is known of Goode's life, but she was believed to be born around 1855. Then in 1860, at age five, she was living as Sarah Jacobs, a free inhabitant of Toledo, Ohio. By 1870, she had moved to Chicago, Illinois and by 1880 was married to Archibald Goode, a carpenter/stair builder. The couple had children, but no one knows how many.