Atomic Energy Plant
Explosive Uranium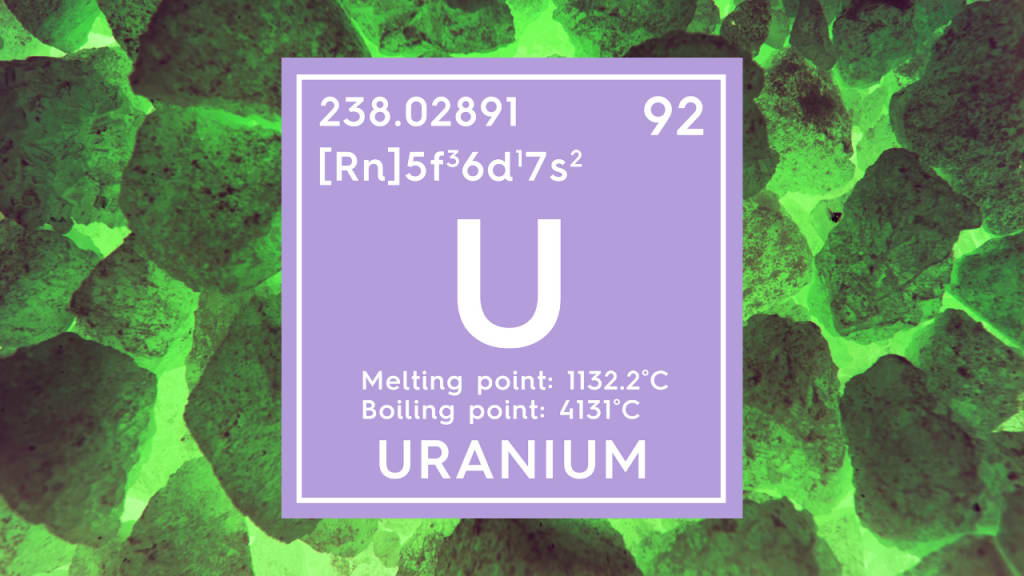 First of all, what is Uranium? Uranium is a chemical element with the symbol U and the Atomic number 92. It is a silvery-grey color. All isotopes of uranium are unstable, so it is weakly radioactive.
Uranium is mined by underground or open cut methods, depending on its depth. It is then crushed and ground up Uranium is used for nuclear energy. When you hear nuclear energy, you may think about nuclear weapons. Uranium was used to make bombs, then later for making electricity and radioisotopes.
In August of 1952, the US Atomic Energy Commission selected Scioto Township, in the Portsmouth, Ohio area, and the site for a gaseous diffusion plant. It was to produce highly enriched uranium, U-235, for military reactors and nuclear weapons. It took two years and $750 million to construct. They used two railroad lines to bring in building equipment and materials.
Building began in 1954 and came fully online in 1956 until 2001. During the Cold War, they made weapons for the military called the Atomic Bomb. Later it was used to power nuclear reactors.
Many things were not properly done in the plant, such as cleanup. As a result, many employees became sick either with a deadly cancer or some other disease. This was caused from chemical and radioactive materials getting into the soil and surrounding bodies of water. In the Piketon, Ohio plant, investigators found four hundred accidental releases of uranium gas or toxic fluorine since the 1950's. In 1982 and '93, there were 19 curies of radioactive technetium released in the air. Soil around the incinerator site is radioactive at least 12 feet deep.
Cleanup began in 1989 for the Piketon, Ohio plant. However, it is and will be an extensive cleanup. It will also be the most expensive. The future is not clear for the cleanup. Many fear Piketon will become a dumping ground.
I interviewed a local family that lives in Beaver, Ohio, whose grandfather worked at the Piketon, Ohio plant. Her grandfather helped dig the underground tunnels for the plant. The tunnels contained communication cables and allowed access for maintenance and general upkeep. They were made of concrete and are approximately 8 feet wide and 8 feet high. Sadly, there is an evidence today that those tunnels were used for prostitution.
The local family also said that when the company was scoping out an area to build the plant, they chose the very best land that was around. The Government went in and bought homes and farmland that people lived on. Fertile ground that is now nothing but a wasteland.
The local family's uncle also worked at the plant at a later time, when the plant was in operation. Him and several others were sent in to a building for "clean up" without proper PPE (Personal Protective Equipment), Every one of those men died from some sort of cancer, her uncle included. He died of prostrate and bone cancer.
People of the Scioto Valley were concerned about chemicals and radiation spreading to the town and in their water supply. Others trusted in God to keep them safe from such. For example, on the property of the family I interviewed said a man came out and took samples. The inspector noticed some kind of growth on the surrounding pine trees. He was in awe and told the family that only the purest air quality can cause that to grow on the trees.
Despite the negative impact of the plant, the families that still live around the area, love the beautiful scenery and rolling hills.
Historical
I love to make people laugh, or to be an encouragement. I truly hope you will like or love my writings. Get to know me and those around me with each letter written.