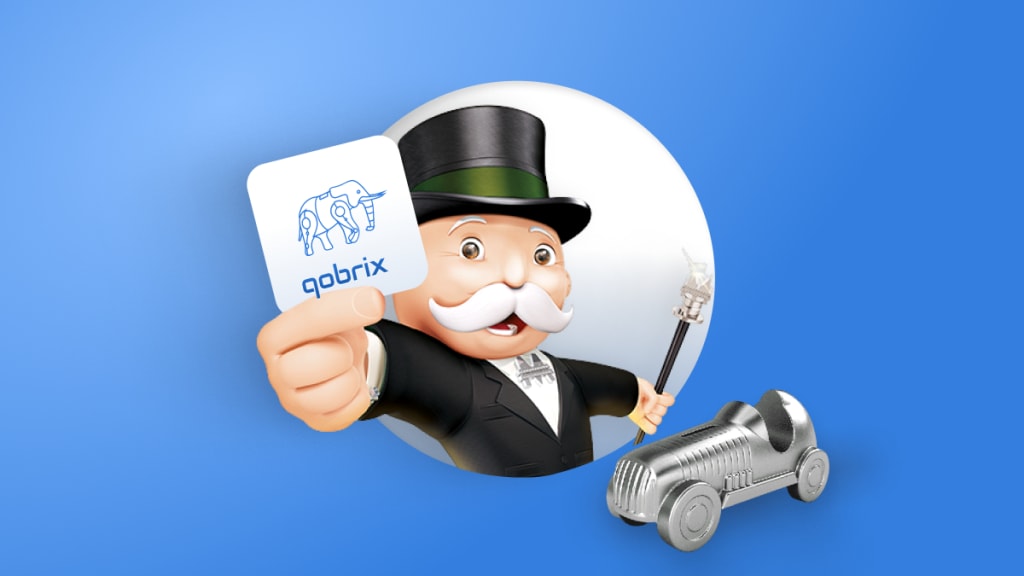 Believe it or not, millennials are #totes dominating the real estate buyers' market. With household incomes exceeding $88,200, members of this generation are now properly #adulting. They are currently in steady jobs, settling debts, starting families, and buying homes. Most millennials nowadays are in their late 20's or early 30's. They make up the fastest-growing segment of consumers and number about 80 million in the United States. From television to real estate, every sector wants to know how to sell to millennials. #becauseduh!
Millennials are Reshaping the Housing Market. #YaasQueen!
Housing demand is high, despite the fact that home affordability is still a major challenge in the real estate market. A Pew Research survey found that millennial households currently make nearly twice as much money as other age groups did at any point in the previous 50 years. Career advancement and the ability to pay off school loan debt are the reasons for this. Millennials now control the real estate industry on both the buying and selling sides. Half of all purchasers and half of all sellers are under the age of 36, according to a Zillow poll of 13,000 homeowners, sellers, buyers, and renters.
More than 43% of new home buyers are millennials.
They are no longer just a generation of renters, clearly making up a big chunk of the home-buying population. Plus, as statistics show, that number is growing substantially each year. Millennials make up two out of every three first-time homeowners. Surpassing baby boomers as the biggest generational group in America, they now make up the largest group of home buyers. If you're trying to sell a house anytime soon, millennials should be your top priority.
Whether you like it or not, if you're a realtor in today's market, you need to learn how to sell to millennials. #sorrynotsorry
Still not convinced? Here are a few key facts.
According to the National Association of Realtors, the largest generation share of homebuyers is made up of millennials, who make up 43% of all buyers (NAR). Older millennials (ages 32 to 41) make up 25% of that demographic, while younger millennials (ages 23 to 31) make up 18%.
NAR claims that younger millennials made up the bulk of unmarried homebuyers (21%).
The median property price for younger millennials was $250,000 according to NAR.
Census reporting shows that as of 2019, there were 72.1 million millennials in the U.S.
Right now, millennials make up the largest share of any generation in the housing market. If you want to know how to sell your house to millennials, keep reading!
1. Embrace Technology
Millennials are huge tech fans. Nearly everyone who is under 40 grew up with technology and it continues to play a significant role in our daily lives. They were raised with cutting-edge technology, desktop computers, and smart devices. Baby boomers and members of Generation X can recall searching through newspapers and real estate publications for properties or driving around the neighborhood in a station wagon looking for "For Sale" signs. Instead of newspaper ads, flyers, and brochures, millennials are more likely to respond to online marketing and communication. Knowing this will help you market to them.
65% of younger millennials (ages 23 to 31) said they found the property they ended up buying online.
39% of millennials said they'd feel comfortable making a home purchase exclusively online without visiting the actual property. Whether it's applying for a mortgage through an app or browsing real estate listings online, millennials are more likely than previous generations to take advantage of tech innovations when buying real estate.
Compared to previous generations, almost all millennial homebuyers (99 percent, according to NAR) use the internet at some point during the process.
There are a handful of ways you can use technology to increase the chances of selling your home.
Be a tech-savvy agent: In addition to seeing photographs online, buyers also want to take virtual tours, electronically sign contracts, and monitor the progress of the transaction through a digital app. Any realtor attempting to market a home to a 30-something generation must have a digital plan in place.
Use social media: 59% of millennials frequently use Instagram. As a result, Instagram is the place to be for realtors who are targeting millennials. So #doitfortheviews and make sure your images are Instagram-worthy by using high-quality photos.
Go virtual: Even if you work at a physical brokerage, remember to utilize a virtual office on the internet. This will enable you to communicate online with potential millennial home buyers via social media, email, text messages, and other channels.
2. Create engaging content
If you want your material to gain a lot of buzz, it should speak to millennials. Compared to other age groups, they share content a lot more. Remember that they use social media frequently and enjoy sharing interesting stories and practical tips with their friends. They also pick up on lies quickly and like to vent on social media about bad encounters and subpar customer service. Since a large portion of millennials devour fresh information, content is truly king when marketing to them. They want top-notch stuff, though, not just any content.
3. They want to work with realtors
Although 65% of millennials found the home they ultimately purchased on the internet, 87% percent of them purchased their home through an agent.
89% of millennials would employ a realtor.
63% of millennial home sellers would use their realtor again or refer the same realtor to a friend.
70% of millennial home buyers would hire their realtor again or refer them to a friend.
45% to 50% of millennials originally found their realtor through a friend or family member.
The verdict is out! Although millennials first use the internet to look for homes, realtors are still in demand.
The top three reasons for engaging a realtor are to aid with identifying the ideal house to buy, negotiating the terms of the sale, and negotiating the price. This generation is more inclined to want their agent to assist with paperwork. However, when choosing what to buy, millennials give the most weight to online reviews, social media presence, and recommendations from friends and family. Your millennial selling client will definitely visit your Google My Business page, so be prepared. Before listing with you, they will probably contact some of your previous clients.
When it comes to sales, the millennial generation is quite skeptical.
Selling to millennials can be complicated. If you keep interrupting them with emails and cold calls, prepare to be #ghosted! Never try to mislead them. Remember that this generation is generally more educated than Generation X and the Baby Boomers so while they are asking you questions about the property, you may feel like you are on trial. Make sure you are always mindful of their technological capabilities because this age group will quickly Google almost anything you say to confirm it. #fakenews will be sniffed out and your house might subsequently appear online with a negative review as "the place with the lying agent"
Sales strategy for pitching to millennials.
Millennials are known to be tech-savvy with relatively short attention spans. When selling to millennials, the well-known AICDC (Attention, Interest, Conviction, Desire, and Close) sales method, which was created by the Dale Carnegie Professional Sales Course decades ago, is still effective.
Try applying the following AICDC sales strategy on millennial real estate prospects.
Attention: The first step is to rapidly capture their attention.
Interest: After grabbing their interest, pique their curiosity by asking them a ton of insightful questions to identify their most pressing needs and interests before presenting them with solutions.
Conviction: Convince the customer by providing them with proof that supports your positive statements, such as client references or recent successful sales.
Desire: Continue fueling the client's "fire" (or desire) by showing them solid housing data numbers, inspiring videos, or beautiful open houses that support your claims.
Close: Don't be scared to ask the customer for a close. If you don't ask, the customer won't be able to respond with a strong "Yes".
Although millennials are screening online and researching first, tech IS NOT replacing agents. It's simply changing the house-hunting process and making it more efficient for them.
4. Spruce up your home
The majority of millennials are constantly moving about and changing professions or locations. They want a home that is ready for them to move into because they just don't have a lot of time for DIY projects.
Prepare your house in the following ways:
Include smart home technologies like voice assistants: There are various ways to lure the millennial generation to your home. One of these methods is the addition of voice assistants like Amazon Alexa or Google Home Mini which can control all the electronics from anywhere in the house.
Get rid of your TV: Millennials view television differently from generations before it. Potential buyers may be turned off by the presence of a TV in the living area and may consider your home to be out-of-date. So even though they coined the term #netflixandchill, they're watching on alternative devices, not on TV.
Stage your home: Updated décor, a neutral color scheme, and a well-maintained yard can make a massive difference to a potential buyer. They want a home that #givesyoufeels!
Be environmentally woke: These guys are ecologically #woke. The environmental impact of their homes and their overall energy use are important to millennials. Think about how your home can fit into that story when promoting it to millennial buyers. There are numerous, quick-to-implement methods for improving energy efficiency in your home. These reforms will benefit millennials financially as well as appeal to their ideals.
Keep it easy to maintain: All things must be swift, effective, and long-lasting in the eyes of millennials. Convenience is super important to them. Consider making improvements to your home that appeal to the utility-focused millennial when getting it ready to sell. Think about installing hardwood flooring instead of carpeting, which is easily stained and needs frequent vacuuming.
5. Location, location, location
According to NAR, A "good" location for millennial homebuyers usually has transport links, well-ranked schools, and community involvement. Plus, millennials want to live close to work and family.
Millennials prefer small houses that are close to urban areas, offices, and schools.
Most of these young people work at home and they often go out for recreational activities. For this generation, finding a strategic home will reduce other costs. Living in a home close to important locations is indeed a good approach. The priority of the millennial lifestyle is different from that of their parents. Millennials spend more on items that were once seen as frills, such as internet costs and smartphones. They would rather spend on smartphones than petrol, so location is important.
For this generation, finding a strategically located home will cut extra costs.
The majority of millennials are searching for economical, modern homes. This indicates that people select houses with rooms and workspaces. They prefer wooden floors to tiles and have open areas for entertaining guests — all at a reasonable price. When choosing a home, the millennial generation is quite picky. They will choose a home that meets their criteria and is priced appropriately. Be prepared for millennial buyers to take a while before deciding. Simply put, they want to make smarter buying decisions and they don't mind a longer buying window. On average, millennials obtain 6 mortgage quotes compared to 3 for baby boomers.
There you have it. If you keep these 5 tips in mind, you can create a stand-out real estate business that attracts millennial consumers. Get online and engage with them on platforms they care about. Spruce up your listings and offer top-notch customer care. Millennials are a tech-savvy bunch with information at their fingertips but if you do a good job, I promise they will refer you to all their friends while promoting you on social media. Go ahead and sell some houses because #bae #yougotthis!
About the Creator
All-in-one platform. Built for real estate. Perfect for realtors, property developers, brokers, & asset managers. A leading real estate CRM system, innovative portals, & high-performing websites with MLS/IDX integrations.
Reader insights
Be the first to share your insights about this piece.
Add your insights