You Can Now Buy A Boba Fett Plush For The Holidays
Cool!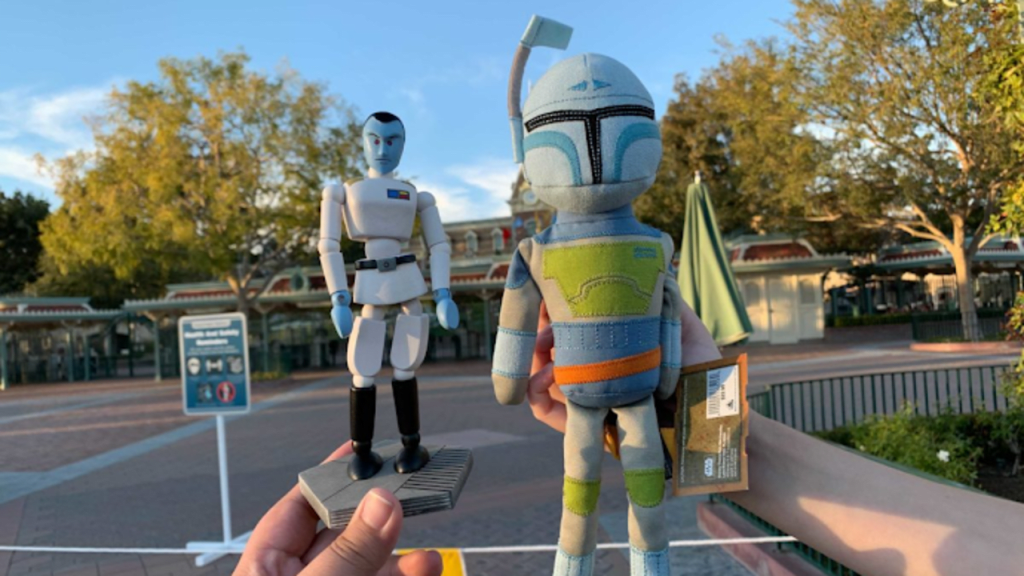 If you've got a Star Wars fan at home with a love of all things small, cuddly and equal parts deadly, then this is just the holiday time for you. Released now is a new Boba Fett plush, perfect for the kid in you or your actual children.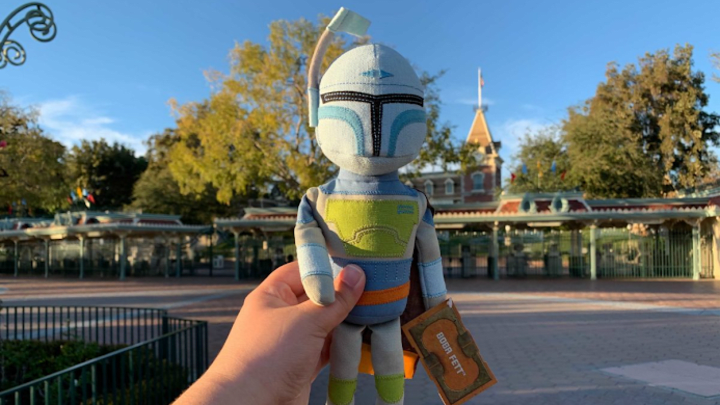 Whether you want to spend your nights cuddled up with one of the original trilogy's most dangerous bounty hunters or have him displayed safely on your shelf to protect your Wookiee slippers, this Boba Fett plush would be the perfect addition to any Star Wars fan's collection. This particular plush is meant to somewhat reflect Boba Fett's first appearance in the 1978 Star Wars Holiday Special, a piece of media that has been much maligned across the fandom. So much so that it has become a running joke among the fans. Despite George Lucas' desire to never have the original holiday special officially released, it has circulated via bootlegs. And it has been referenced in a slightly official capacity via the recent LEGO Star Wars Holiday Special that aired on Disney+. However, many agree that the animated segment of the Holiday Special introducing Boba Fett was a true highlight.
Currently, it is priced at $22.99. Now available at Star Wars: Galaxy's Edge at Disney's Hollywood Studios, as well as the reservation-only shopping event at the Downtown Disney District in Disneyland Resort, this soft and squishy exclusive is something that a child or adult could enjoy. We are hoping that this adorable item is also available at the Star Wars Trading Post once the event is over.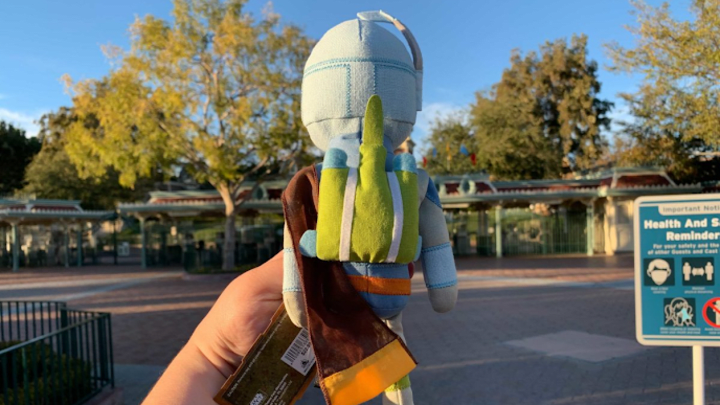 Complete with his own plush little jet pack, this little guy is ready to hunt bounties on any edge of the galaxy, provided they're also soft, cuddly, and warm. Any fan of the original trilogy, whether they be new fans or lifelong ones, have been waiting for something like this to be made available.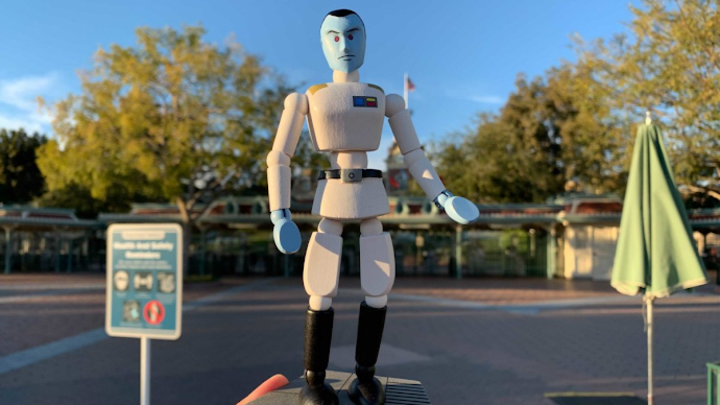 If persistent bounty hunters aren't your thing, perhaps you're looking for a merciless, genius imperial tactician. While less cuddly, this Admiral Thrawn wooden figure (currently priced at $19.99) definitely looks more threatening on your shelf than he would in your bed. This is a gift sure to appease both canon and Legends fans alike. With Thrawn's appearances both in Zahn's excellent Thrawn trilogy novels and his more recent ones connected to the animated series Star Wars Rebels, Thrawn is a name all generations of Star Wars fans have become familiar with. So, if you'd prefer the crushing might of the Imperials to the tenacity and resourcefulness of the galaxy's most feared bounty hunter, then this would make the better gift this holiday season.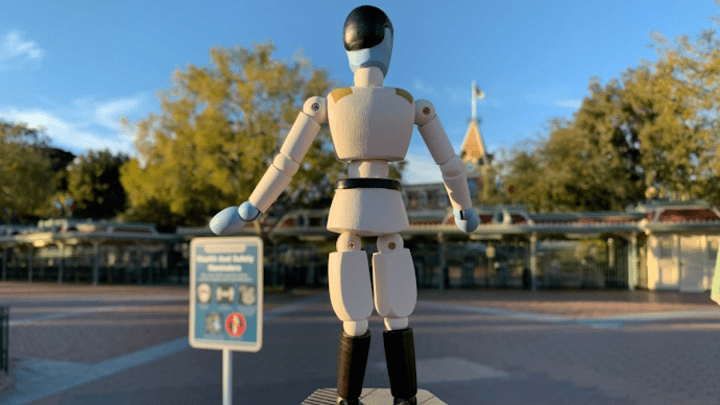 Whether you're looking to collect the most adorable bounties the galaxy has or crush any insurrection under your tactical might, both can be found this holiday season. Both of these little guys are sure to make anyone happy peeking out of the top of a stocking on Christmas morning or given as a gift for any holiday this season.
Thank you for supporting us by reading Culture Slate. We would love to hear your feedback on this topic in the comment section below. Feel free to go follow our social media so that you can stay up to date on all of our articles. You can follow us on Facebook here and also on Twitter here. Additionally, we have a Twitch channel that you can follow here and a YouTube channel that you can subscribe to here. Lastly, if you are interested in writing for us yourself, please do not hesitate to fill out our team member application form here.
Written By Tristen Brooks
Syndicated From Culture Slate