Would you give up social media forever if you had to join the Metaverse?
A new survey asked over 1000 people whether they'd ditch their socials if they were required to join Zuckerberg's virtual world. The answer may surprise you.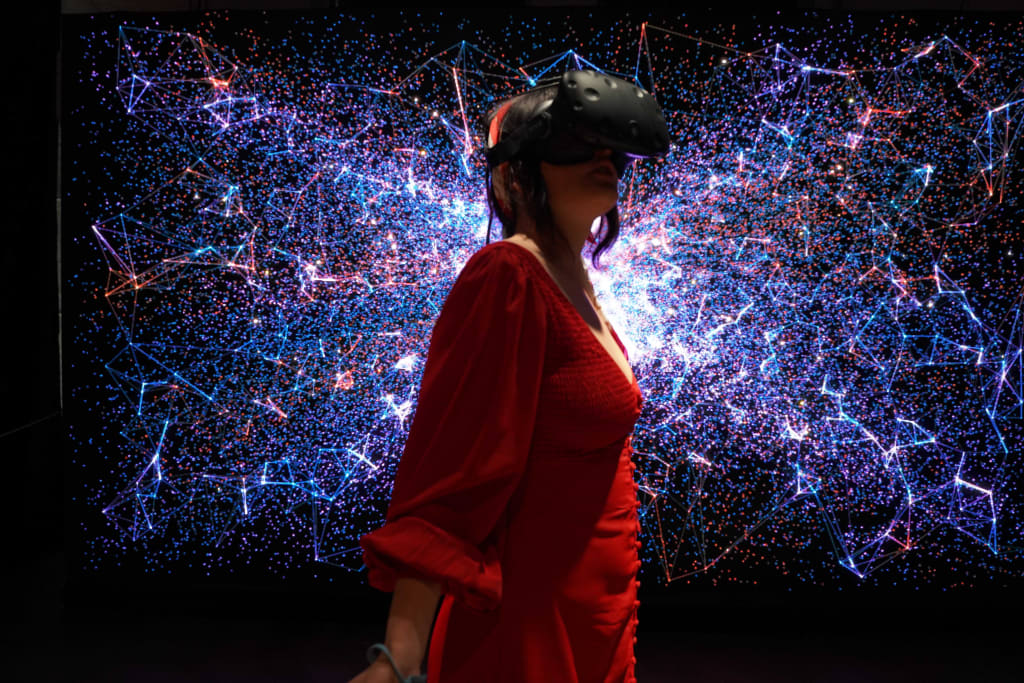 Sara Kurig
From crypto to NFTs, it's hard to invest when you don't understand exactly where you're putting your money. And with digital coinage seemingly so unstable, the game can get pretty confusing.
If you're confused about many of these hot tech terms that have seemingly popped up overnight, you aren't the only one. According to a recent survey from software company QAD, 1 in 5 Americans don't understand any of the new technology that's popped up over the last several years.
In a deeper look, the most likely term to grasp an understanding of is Bitcoin, which 99% of respondents have heard and 62% understand. Cryptocurrency was next on the list, with over 52% of respondents saying they understand it, followed by NFTs, at 47%.
But the understanding is limited—Only 18% of Americans say they are "not at all confused" by cryptocurrency, while just 15% are "not at all confused" by NFTs.
The confusion only gets worse as terms become more complex. Just 1 in 10 respondents understood the term Web 3.0, while 16% have an understanding of Mixed Reality. Big data, Blockchain, and Internet of Things also tricked respondents.
The lack of education surrounding hot tech terms is reflected in the ability for respondents to invest in digital coinage. In fact, 48% of respondents feel like they're missing out on the potential to make money because they aren't educated in how to invest in crypto or NFTs.
Despite knowing there's money to be made, respondents seemed resistant to actually learning more about these concepts in order to invest properly. In fact, Baby Boomers are the least likely of the generations to want to learn more about crypto or NFTs, with 46% sharing this sentiment. In addition, over 1 in 4 respondents said technology is becoming too advanced to keep up with.
But as the only saying goes, "If you can't make it, fake it"—Which is exactly what many respondents have been doing to deal with crypto conversations. While 22% of respondents said they don't think crypto investors in their life actually know what they're talking about, 1 in 4 respondents have faked understanding a technical term or buzzword during a conversation at least once.
"Not only is a portion of the public confused by cryptocurrency, people are also under the impression that others may be leading us to believe they're more knowledgeable than they actually are in the area," said the software company.
The survey also asked some interesting questions about the Metaverse, which by definition is "a network of 3D virtual worlds focused on social connection." The Metaverse also comes along with its own currency, in the form of NFTs, that can be bought, sold and exchanged for substantial value.
Despite the fancy name and high-tech ideas, respondents seemed overwhelmingly resistant to the Metaverse. More than half of Americans (56%) would rather give up social media forever than join the Metaverse. Millennial, which make up over 26% of the share of Facebook users, felt most opposed to it—63% cited they'd ditch socials if they had to join the virtual world. In addition, less than 20% of respondents were "not at all" confused by the Metaverse.
So the question remains—Would you give up social media forever if you were forced into the Metaverse? Would you opt in to Zuckerberg's new virtual world, or refuse to adapt to the newest course of technology? Of course, this remains question only remains in the hypothetical. But distain and confusion for the new virtual world may make stockholders even more worried, adding to the predicament that Meta's stock has dropped 47% since reaching its high in September, while Facebook users declined for the first time ever in the fourth quarter of 2021.