Why Your Business Needs Performance Marketing in 2023
The importance of performance marketing in 2023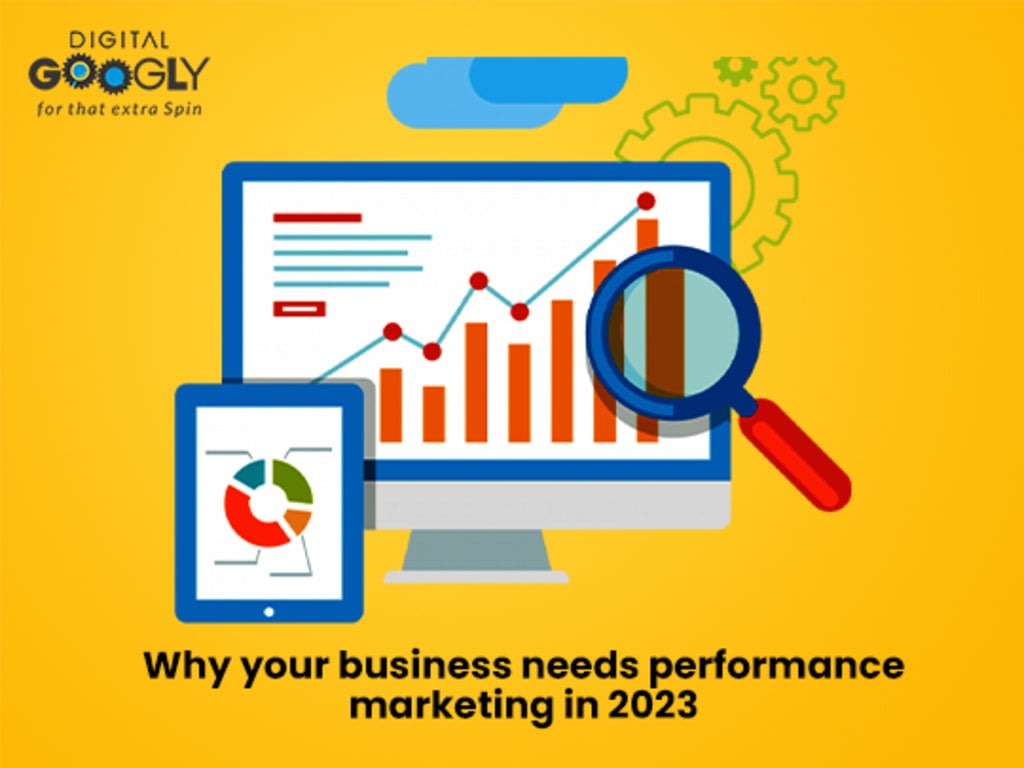 For a long time, brand marketing has been the dominant approach among marketing companies. Brand marketing exclusively focuses on slowly building the brand from scratch, which might be a long time process both demanding in terms of time and money.
But, in the post-pandemic scenario, we are seeing a wind of transformation as the market and economy have become more fast-paced and punctilious. Nowadays, businesses are inclining towards short-term result-driven marketing, mostly through hiring a digital marketing agency. In this kind of marketing, they can focus their limited budget and expect to see results within a quick interval.
This approach to marketing is called performance marketing. And your business ardently needs it. Let us demonstrate why we believe your business should combine elements from brand marketing and performance marketing.
What is performance marketing?
Performance marketing is exactly what the name says: it is kind of marketing that is veered towards results and revenues. Hence, in this kind of marketing, businesses are more disposed to see quick results and earn revenues in the shortest window of time possible.
So, performance marketing stands out from brand marketing in a few characteristics:
It is short-term
It drives results quickly
It ensures that every bit of a penny is well-spent
It garners sure ROI
It helps you get highly convertible leads
The world is currently at a place where performance marketing is winning more territories over brand marketing.
Four reasons why your brand should embrace fast and result-driven performance marketing
Let's look at some hard-hitting reasons why your business can't keep on neglecting performance marketing:
Versatility of digital touch-points
Well, every other day, new social media is popping up, a new application is grabbing your attention, and a new viral video is making soar. So, there is an overwhelming number of digital touchpoints in today's world.
This, in turn, creates a highly volatile and fleeting audience who might look for a brand in one touch-point and choose to convert in another. So, to tap into the intent of this kind of audience who discontinues their purchasing journey in one place to resume it in another, you need to have a consistent presence over all the digital touchpoints.
Here, performance marketing could be your guardian angel since the former focuses on driving measurable results, including conversions, sales, and leads. So, the current marketing trends demand you optimize your presence over many digital touchpoints. This way, you can maximize conversions across multiple digital touch-points.
Artificial Intelligence
The measurable results obtained in brand marketing are usually aligned with qualitative results, including reputation management, public relations, brand reception, etc. On the contrary, performance marketing is geared towards more value-oriented quantitative aspects, like insights, data, and numbers, that can help you find the right strategy.
This is where artificial intelligence enters the scene: With AI and marketing analytics tools, any business can keep a tab on performance metrics and focus more invasively towards driving more sales. The immensity of data also helps marketers predict how much budget they need to allocate to their marketing efforts.
The economic reason
The world has witnessed a huge financial setback through the pandemic, recovering from which has been slow and unsteady. This has put many marketers in a vigilant mode to spend their marketing budgets wisely and frugally. Hence, the companies are more disposed to invest their limited budget in result-driven marketing than patient brand-building, which takes time.
Conducive to brand marketing
Yet another reason more and more businesses are embracing the fervor of performance marketing is its compatibility with brand marketing. It might appear that the efforts of performance marketing and the strategies of brand marketing are contradictory. But marketing science says otherwise: you can easily execute both strategies side-by-side.
For instance, a digital marketing company can make both these strategies comport and complement each other effectively. While long-term strategies like SEO and SMO can slowly establish your brand on the pedestal of authority and success, short-term strategies like PPC, display ads, etc., can garner you some almost immediate conversions.
In the latter strategies, you can focus your budget more prudently and target audiences with high-purchase intent. Hence, you can deftly combine both of these strategies and see better success for your brand.
Interestingly, Harvard Business Review has previously published an article where they demonstrated that pitting brand building and performance marketing against each other can be detrimental to the business.
They have come up with a different North Star metric for brand equity. A North Star metric is an analytic that a company focuses its eagle-eye on. So, it is possible to find some common North Star metrics for both performance marketing and brand marketing. Hence, it is possible to make them work together.
The world has stepped up its pace, as has marketing. So, performance marketing is going to stick, but that does not mean brand marketing needs to take a setback. You can make both of them work together, both in the sphere of digital marketing, as well as in analog marketing.
About the Creator
Digital Marketter TL at Digitalgoogly.com,DM Specialists of PPC/SEO/SEM @NIPM.BDM @ Birla.Web Developer @ MITPune.PPC Specialist for Lead Generation @TATA AIG.
Reader insights
Be the first to share your insights about this piece.
Add your insights