Why Investing in Gaming Cabinets is Essential for C-Store Success?
Exploring the Benefits of Upgrading Your C-Store's Section and How Gaming Cabinets can Drive Revenue Growth.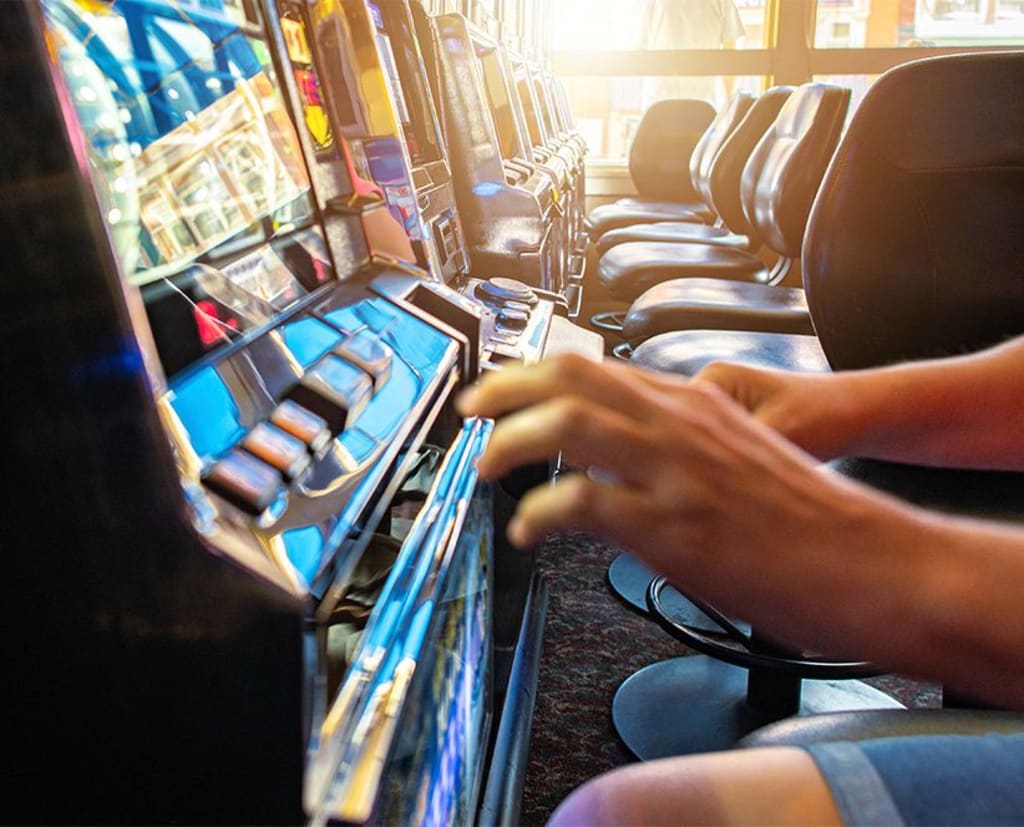 If you are reading this post, you must be a convenience store owner intending to increase your revenue stream. Running a C-store is indeed a successful business model. But at times, your profit margins can become stagnant, which means you require an innovative addition to make more profit.
There are countless options available to earn more profits. Among them, installing Skill-Based Machines is the most trending, cost-effective, and promising choice. Let's dive into the details to understand how investing in skill-based gaming cabinets can bring immense success to your convenience store.
What is a Skill-Based Gaming Equipment?
Skill-based games are distinct from gambling games such as slot machines. These games need the player to use his judgment or skill to turn the outcome in his favor. It works simply where customers insert money into the gaming equipment and use their skills to win money.
The equipment used for playing these games is a skill gaming machine. These are commercial-grade units engineered with high-quality components and designed to offer players a fun-filled skill-based gaming experience.
How Skill-Based Gaming Machines Work?
Your convenience store must be very successful, but sometimes it may sound boring to your customers. Same music, same décor, same employees, and same products mean little loyal customers.
You can add a bit of fun flair to your store by installing skill-based gaming machines. Such equipment will encourage your customers to play challenging skill games and attract them to win real money.
As customers would love to win money for fun, they will spend more time at your store, shop for more stuff, and interact more with you. It helps build long-term relationships with your customers and turns new visitors into loyal buyers.
Investing in Gaming Cabinets Brings Host of Benefits to Your C-Store
· Expand Your Services or Offerings
Installing the skill gaming equipment in your store is an excellent way to expand your business services or offerings. Your grocery store customers will know they can shop and play.
Vice-versa, the game enthusiasts coming to your store will know about the products offered and would prefer to purchase their daily grocery needs from your store. This way, you can gain more profits by offering additional services to your customers.
· Brings Higher Traffic to Your Store
These machines are an excellent way to attract crowds and make more money. They are professional devices that appeal to audiences and excite people of all ages.
Most of these machines incorporate a high-score competition functionality that motivates players to pay and play the game. As a result, more customers are attracted to your store, and make you earn higher profits.
· Makes Customer's Waiting Time Fun
Every person visiting your store may not necessarily shop for your products. Many people come with their friends, siblings, spouses, or friends and get bored while others shop.
When skill-based games are installed in your store, they work as an ideal way to combat the boredom of waiting around. Hence, all you earn is an additional profit.
· Great Way to Use the Vacant Space
A lot of space in your convenience store might be empty. You can capitalize on this space by installing gaming cabinets. The experts use every square foot wisely and help you efficiently utilize the free space in your store.
You earn more profit without investing additional money or paying for another space.
· Offers Additional Income
Skill-based gaming machines are a great option to generate additional revenue for your store. You might be aware that the business market for video games is increasing rapidly. Take advantage of this fact and install gaming devices in your store.
The swift advancement of technology provides customers access to an extensive range of wonderful entertainment options.
· Host Special Events
You can plan a skill game competition or host other events that include skill games and convert them into a fundraiser to create good relations in your community. Such practices can contribute towards bringing good for your business.
· Boost Customer Experience
Gaming is something that people of all ages like. Be it young, elderly, or middle age people, everyone likes gaming.
Skill gaming machines are perfect to attract all generations by creating nostalgia. It can make their store visiting experience highly engaging and fun-filled.
Many people are confused regarding the legality of skill-based games in their region. In Nebraska, these games are legal and are becoming a new trend among C-store owners to earn additional revenue. If you want to enhance your business growth, try this innovative method.
Wondering Where Can You Buy Skill-Based Gaming Machines?
Make the most from skill-based gaming machines by partnering with a trusted provider like Funambulist Gaming in Nebraska. We provide the best quality gaming equipment machines for stores that are engineered using commercial-grade components. Our machines are best-in-class and based on cutting-edge technologies. To inquire more,
About the Creator
Funambulist Gaming is a Nebraska based gaming equipment company that offers Gaming cabinets for your Restaurants, Bars, Stores.
Visit our website https://funambulistgaming.com/
Reader insights
Be the first to share your insights about this piece.
Add your insights