What is Microsoft Azure? How Does it Work and Major Services?
Azure is a cloud computing platform and web portal that lets you access and manage Microsoft's cloud services and resources. How does it works and what are its services know below.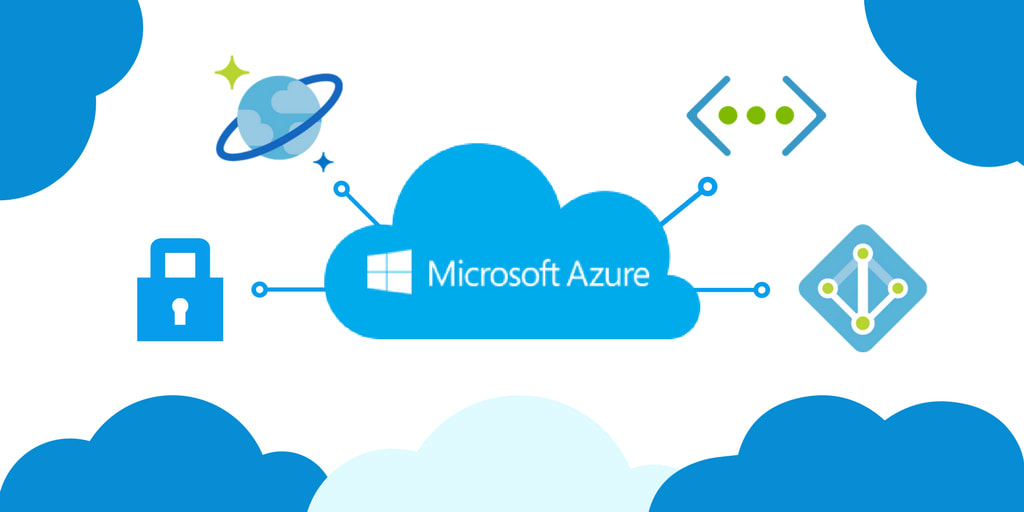 Source: Google
Cloud computing applications and platforms are exploding across all industries today, serving as the IT backbone that powers new digital ventures. These platforms and applications have changed the way firms operate and made operations more efficient. In fact, more than 77 percent of firms already use the cloud for at least some of their computing infrastructure.
While there are other cloud computing platforms available, the cloud computing business is dominated by two platforms. Amazon Web Services (AWS) and Microsoft Azure are the two cloud computing behemoths.
While Amazon Web Services (AWS) is the largest cloud computing platform, Microsoft Azure is the second-largest and fastest-growing. This page focuses on Microsoft Azure, including what it is, as well as its services and applications.
What is Microsoft Azure?
Azure is a cloud computing platform and web portal that lets you access and manage Microsoft's cloud services and resources. Depending on your needs, these services and resources include storing and altering your data. All you need is an active internet connection and the ability to connect to the Azure portal to access these resources and services.
Things that you should know about Azure:
It was released on February 1, 2010, a year after its major competition, Amazon Web Services (AWS).
It's free to sign up and operates on a pay-per-use basis, which means you only pay for the services you utilize.
Surprisingly, Azure services are used by 80 percent of Fortune 500 firms for cloud computing.
Java, Node Js, and C# are among the programming languages supported by Azure.
Another advantage of Azure is the large number of data centers it has worldwide. There are 42 Azure data centers around the world, making it the cloud platform with the most data centers. Azure is also planned to add 12 more data centers, bringing the total number of data centers to 54.
Let's see how does it work?
Customers who subscribe to Azure get access to all of the services available through the Azure interface. These services allow subscribers to create cloud-based resources such as virtual machines (VMs) and databases.
A number of third-party manufacturers make software directly available through Azure in addition to the capabilities provided by Microsoft through the Azure portal. Third-party application costs vary greatly, but they may include a subscription price for the application as well as a use fee for the infrastructure needed to host it.
Azure comes with five different customer support solutions from Microsoft:
Basic
Developer
Standard
Professional Direct
Premier
The scope and cost of these customer assistance programmes vary. All Azure accounts get basic assistance for free, however Microsoft charges a premium for the other support options. Developer support is $29 per month, $100 per month for Standard assistance, and $1000 per month for Professional Direct support. Microsoft does not provide pricing information for Premier support.
Now let's see the major services by Azure:
Azure has around 200 services that are organized into 18 categories. Computing, networking, storage, IoT, migration, mobile, analytics, containers, artificial intelligence, and other machine learning, integration, management tools, developer tools, security, databases, DevOps, media identification, and web services are all examples of these areas. Let's look at a few of the most important Azure services by category:
Compute Services
Virtual Machine
Cloud Service
Service Fabric
Functions
Networking
Azure CDN
Express Route
Virtual network
Azure DNS
Storage
Disk Storage
Blob Storage
File Storage
Queue Storage
Microsoft Azure is the fastest-growing cloud computing platform in terms of commercial adoption, with over 200 services and various benefits. By 2020, Microsoft Azure is estimated to have a total revenue of more than $19 billion. Because of the increased use of Azure by businesses, there are a variety of chances for individuals who are familiar with the technology.
If you are looking for the best Microsoft Azure development services you can rely on WebClues Infotech for the overall Azure development solutions. They use Microsoft's flagship languages, the Microsoft Azure toolchain, and dev community tools to provide custom app engineering services and solutions for enterprises. Their development team is made up of certified Azure platform experts with in-depth knowledge and experience with one of the most popular Web and desktop app development platforms.