We Finally Have An Official 'The Empire Strikes Back' Timeline
Makes Sense!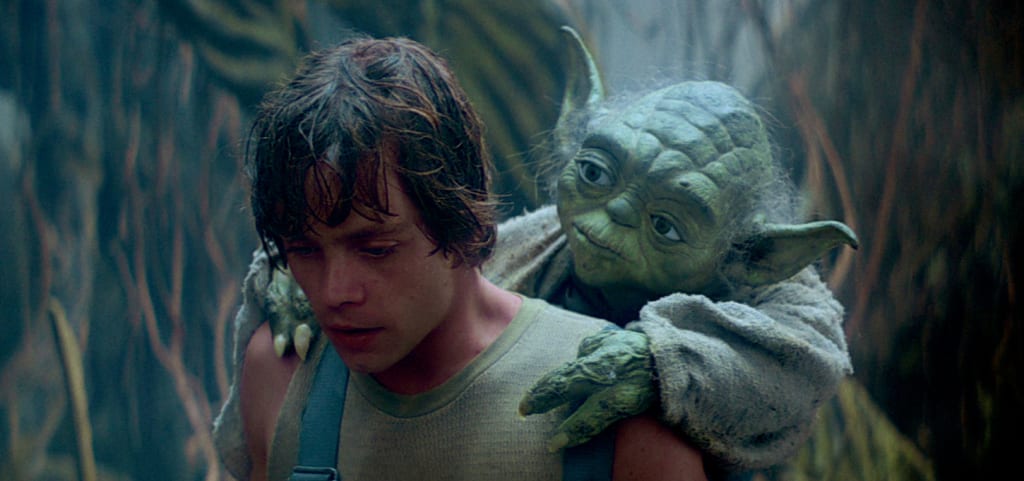 For 40 years, Star Wars fans have wondered about the timeline for The Empire Strikes Back. Going by the events of the film, the amount of time that it seems to span can seem confusing. On one hand, the chase of the Falcon looks like it could have taken place within a relatively short amount of time, perhaps a few days. On the other hand, Luke goes through some rigorous training on Dagobah, looking tired and exhausted and learning different abilities such as lifting rocks. Surely it would make sense for his time on Dagobah to be longer than a few days. But the way that the film is cut and edited has long caused some confusion. Now, we have somewhat of an answer for canon.
Last week saw the release of a short story anthology titled Star Wars: From a Certain Point of View: The Empire Strikes Back. The second of these types of books, it contains 40 stories, each from different character perspectives set during The Empire Strikes Back, a film that turned 40 about six months ago. The book has some stories that people might expect, like stories from the perspectives of different Rebels and Imperials, but also some surprises such as a Jaxxon story set on Cloud City. Fans of Solo: A Star Wars Story will be glad to read (or listen to if you would prefer the audiobook version) will be happy to experience a story from the perspective of L3-37, who is with two other droid brains on the Millennium Falcon and has some thoughts about Lando Calrissian's choices. There is also a thought-provoking story from the perspective of medical droid 2-1B as he tries to heal Luke after his duel with Darth Vader.
One of the stories set on Dagobah is from the perspective of Jedi spirit Obi-Wan Kenobi. This story is titled "There Is Always Another" and written by Mackenzie Lee. As Luke Skywalker is getting ready to depart for Cloud City, we get Kenobi's thoughts and reactions to Luke's words, included below:
"'But I've learned so much since then!' Luke protests, and I resist the urge to snort. As though carrying Yoda on your shoulders and eating his terrible cooking for a few weeks makes you a Jedi."
So there we have our answer. Luke has been training for weeks. Perhaps it has even been a month. It might shift the perspective of the viewer upon further watches of The Empire Strikes Back, but it does not feel like too much of a stretch. While the time frame is not exactly specified within the film itself, it is nice that the supplementary materials are providing answers to little things such as this. If you are interested in seeing other sides of The Empire Strikes Back, then this particular collection may do the trick for you. And while you are at it, check out the first book, which is set during the events of A New Hope. There are so many characters and perspectives in the galaxy far, far away!
Thank you for supporting us by reading Culture Slate. We would love to hear your feedback on this topic in the comment section below. Feel free to go follow our social media so that you can stay up to date on all of our articles. You can follow us on Facebook here and also on Twitter here. Additionally, we have a Twitch channel that you can follow here and a YouTube channel that you can subscribe to here. Lastly, if you are interested in writing for us yourself, please do not hesitate to fill out our team member application form here.
Written By Steven Shinder
Syndicated From Culture Slate