We Could Be Seeing Maul in Multiple Live-Action 'Star Wars' Shows for Disney+
Darth Maul May Be Coming To Disney Plus!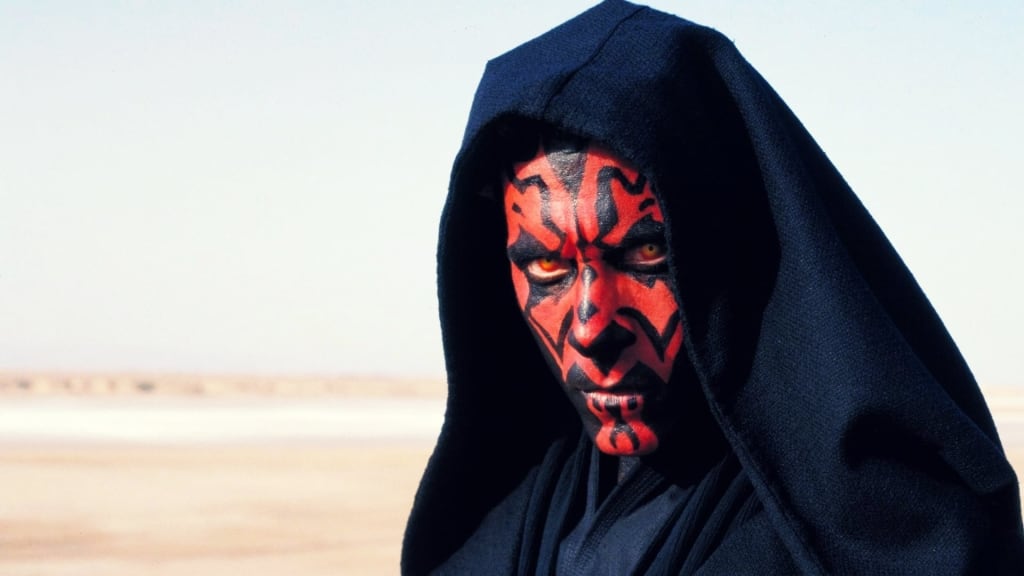 Star Wars fans are clamoring for more content on Disney+ now that it has been officially confirmed that all of the planned theatrical releases for the franchise have been pushed back by at least a year. Disney is pushing back the start of production on all Star Wars films until 2021.
Fans should not despair, however. Disney has already confirmed several new shows for its ever-popular streaming platform, Disney+. The sophomore season of The Mandalorian has already been confirmed for this October. The Bad Batch, a new animated series, will start in 2021. Disney had already previously announced two separate series planned around Obi-Wan Kenobi and Cassian Andor, respectively. Many fans are interested in learning more about the personal stories of individual characters within the extraordinary world that Star Wars has built.
Both Disney and Lucasfilm have also confirmed the creation of even more series for Disney+. These series also revolve around popular characters found within previously released films and shows. One of the shows is live-action, while the other is purported to be an animated series. The animated series being explored will likely feature a female lead character. Leslye Headland was brought onto the team to develop this series. No word yet about who that female lead character might be.
Meanwhile, it is being reported that Donald Glover may be returning as the younger Lando Calrissian in his own show. Glover's portrayal was introduced in Solo: A Star Wars Story, with his performance garnering mostly positive reviews. There is no word on when production may begin on this show.
Production is slowly restarting at most major studios, which are leveraging overseas studios and stringent health controls to resume work on their backlog. US studio lots are still mostly closed due to increasing pandemic case numbers stateside.
There is plenty of buzz surrounding a the possibility of a certain Zabrak returning for a show. The Direct has reported exclusively that Darth Maul will appear in multiple live-action Star Wars series. One such series will most definitely center on him. Qi'Ra, portrayed by Emilia Clarke, will also feature significantly in the series.
Darth Maul appeared very briefly in the Star Wars films. The character has had a huge impact on the big screen and even more-so on the small screen. His actions helped propel the storyline that begins in The Phantom Menace. His look and style have continued to inspire many fans to cosplay as him.
Maul's story has grown since his initial appearance, making his debut in The Phantom Menace and later returning in the animated shows The Clone Wars and Rebels. The character made a brief appearance in Solo as well. Though once again fleeting, Maul's presence proved to be significant. This new tease is now proving to be a continuation of his in-depth character development.
He was once a Darth, but no longer. In the TV series, he will continue to flex his malevolent streak across that galaxy far, far away. The impacts of his actions could potentially be seen in other Star Wars series.
Current theories about the new Maul show include the possibility of further exploring the crime syndicate Crimson Dawn. Both Qi'ra and this syndicate were featured in Solo: A Star Wars Story. There is no word as to how much of an influence Crimson Dawn will play across the planned shows.
The best feature of these new shows is that the characters have the opportunity to weave in and out of each other's stories. Even though Maul never finds Kenobi on Tatooine until Rebels, there is still an opportunity to include Maul in Obi-Wan Kenobi's show in some way, even if it is via flashbacks or visions. Depending on when Cassian Andor's show takes place in relation to Maul's appearances on Rebels, he could possibly pop up on that series as well. All of this may depend on how the Crimson Dawn crime syndicate is further woven into the Star Wars universe as a whole.
Written By Leana Ahmed
Syndicated from Culture Slate