Uni Pay 1/3 Card | Credit cards reimagined! Uni makes its mark in India's fintech market
Uni Pay 1/3 card is first of a kind innovation that lets you pay your monthly spending in 3 parts over 3 months for NO EXTRA charges.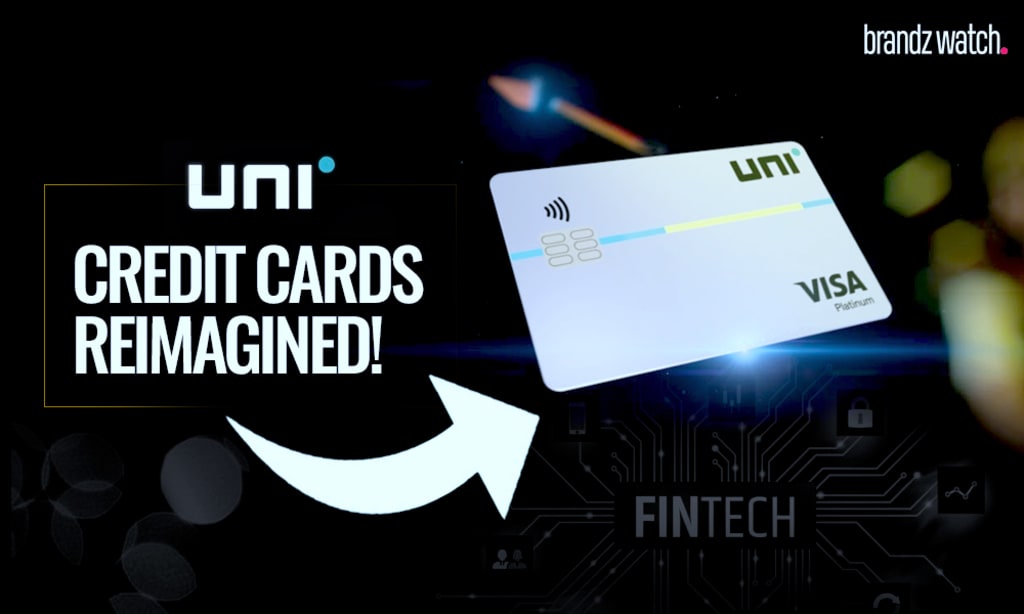 Uni Pay 1/3 card
Technology is transforming the way we transact as well as the way that lenders offer small loans. Buy now, pay later (BNPL), is poised to disrupt the finance industry. This tech-enabled credit allows lenders to make an immediate credit decision and not have to worry about any associated risks or costs. UniPay 1/3 card allows you to pay your monthly expenses in three parts over 3 months with NO EXTRA fees.
Although companies such as Flexmoney, Paytm and LazyPay were key players in India's BNPL market for years, Uni Pay has recently entered the fray. The company was founded in October 2020 by Nitin Gupta (PayU India's former CEO, and cofounder), Prateek Jindal (cofounder of Ola Money and Laxmikant Viyas, who was previously head of Bajaj Finance). Their BIG IDEA? To simplify India's complex credit card system.
The Key Highlights of UniPay 1/3rd Cards
- It is not a credit card, it is a Buy Now Pay Later product.
- There are no annual fees (at least not yet)
- There are no joining fees
- You can split your bill into 3 EMI with no additional cost/Interest.
- Amazing Customer Support
- There are no late fees and no interest on late bills.
- It is easy to apply and get approved.
In June 2021, the company launched its first product, a special Visa 1/3 credit card. Uni Pay 1/3 , unlike other digital cards companies, is both a physical and digital card. Customers can use this card to split their transactions into three installments, and then repay the money in three months at no interest. They can pay a carry forward fee if they are unable or unwilling to repay within the time limit.
Uni claims to have issued more than 20,000 cards in three months. Each day, around 100 new customers are added. RBL Bank, a bank based in Mauritius, and SBM Bank from Mauritius joined Uni as partners. It had also raised $18.5 million through seed funding from Accel and Lightspeed India. The company's current value is between $40-45 millions and it aims to grow tenfold and issue about a million cards before June next year.
Gupta spoke about the Uni Pay 1/3rd Card and said it was for people who are experiencing cash flow problems in particular months. "Most households have cash flow problems in one or two months. This is a gap of Rs 30-50,000. They aren't willing to take a personal loan or deal with EMIs. What are they to do? He said that they tap into their fixed deposit accounts or borrow money from friends and family."
Pay 1/3rd piloted in June 2021. In less than two months it has already reached 10,000 customers. The company plans to reach 1 million customers in India within the next year.
Uni, which is still in stealth mode, has been supported by Accel India and Lightspeed Ventures. Nitin Gupta and Prateek Jindal, all experienced financial and fintech professionals, co-founded Uni. They have extensive experience building credit and pay later products at PayU and Ola Financial Services, respectively. Collectively, the team felt the need for superior financial products in the pay later area. This led to the launch of the Pay 1/3rd credit card.
Nitin Gupta (Founder & CEO of Uni) commented on the launch. "Long-term credit is something we feel a need for." Because the 40-50-day extension seemed smarter to us, we switched from debit to credit cards. We believe that extending the 3 months extension to credit products is not natural. Pay 1/3rd should be a lifestyle option for consumers. We aim to offer the best convenience and flexibility and be obsessed with making our customers' experience better.
The Pay 1/3rd Card was designed with the mobile generation in view. They want an easy-to-use, transparent, and engaging credit product. Uni allows customers to be instantly onboarded, and they will have full transparency about their transactions without any hidden fees. There is currently no joining fee or annual charge. The Pay 1/3rd app allows you to track your spending, receive repayment alerts, and see a breakdown of spends across different categories. The Pay 1/3rd Card is powered by Visa and accepted at millions of merchants both online and offline across the country. You can use the card to purchase food, groceries, e-commerce orders, or just swipe it at any outlet.
T.R. T.R. We are thrilled to work with Uni for the launch of the Pay 1/3rd Card and its larger mission to democratize credit in India and increase affordability.
Uni will also launch a direct transfer feature that allows consumers to pay rent or school fees directly from their bank account. Customers will be able choose from affordable EMI plans if their repayment terms are longer, ranging between 6, 9, 12 and 18+ months. A lifestyle store in-app to redeem reward points will also be available.
With 1/3 rd cards, consumers don't have to take out a personal loan, withdraw FDs prematurely, or pay interest or fees.
Read more brand News, Stories, and market analysis on various industries from automobiles to fashion at Brandz Watch | Follow us on Twitter & Youtube
tech
About the author
Brandzwatch is a one-stop platform catering to a large pool of audiences across brands, businesses, and the technology landscape.
Reader insights
Be the first to share your insights about this piece.
Add your insights